Bill Lazor's playbook has some new chapters based in history.
This is not your grandfather's offense or your mother's offense or your uncle's offense or even your offense. Those days are numbered.
But maybe it's not all that different. Maybe it is just next of kin.
Bengals offensive coordinator Bill Lazor, ushering in a new hybrid scheme, has seized his players' ears in the first week of off-season workouts as he outlines the changes. His introduction of the number system that is mostly associated with the Air Coryell scheme to an offense that caters to the quarterback in the finest word-based West Coast tradition finds Lazor trying to marry pro football's two major offensive programs of the last 50 years.
"The best way to get their attention is to start with what they don't know," said Lazor, who heard his players buzzing about the route tree that now numbers the pass patterns. "I thought it was a pretty good attention getter. It sounds like it got their attention.
"Our choice was to start this offseason with the things that are new to let them know it is different," Lazor said. "I was just happy that I could feel excitement from them. That was fun.  It looked like they were enjoying it."
During a rare break in a hectic week that encompasses playbook introduction as well as final draft meetings, Lazor talked a little philosophy behind the new book.
And it is new in Bengaldom. Except when it's not. Cincy fans have seen some form of it all in the past.  And that is Lazor's point. It may not be new to football, "but we're using it to fit our players."
Ever since Paul Brown began his franchise by tapping San Jose Apaches head coach Bill Walsh to mentor his quarterbacks and wide receivers, the Bengals have run some kind of version of the NFL's two major offensive systems that gave rise to the passing game in the 1970s and 1980s.
 By expanding Brown's cutting-edge principles in Cleveland, Walsh developed the West Coast offense that took over the league during his days in Cincinnati and San Francisco. It was the films of the Bengals' Ken Anderson that Walsh used to school 49ers quarterback Joe Montana to four Super Bowl titles.
The only time the Bengals didn't run an offense built out of those West Coast fundamentals is the 11 seasons that began at the turn-of-the-century under offensive coordinator Bob Bratkowski's Air Coryell principles.
(A third scheme isn't as widely known, obscurely crafted by Ron Erhardt and Ray Perkins under Patriots head coach Chuck Fairbanks in the '70s that relies on calling concepts and not numbers or words. But given that Bill Belichick has used it as the shell for Tom Brady to work in latter-day New England, it's had a nice run.)
When Jay Gruden replaced Bratkowski with the arrival of wide receiver A.J. Green and quarterback Andy Dalton in 2011, he brought another strain of the West Coast that he learned under brother Jon Gruden.
The first thing Dalton realized this offseason is that his scheme that had been built on Jay Gruden's West Coast shell was no more.
"Everything is different," Dalton said this week after his first glance. "The numbers, the concepts, you name it."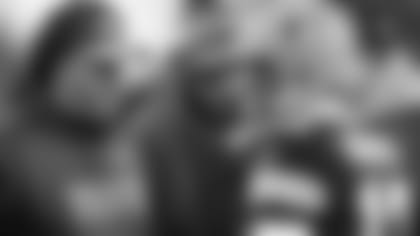 Alex Van Pelt, with Aaron Rodgers last season, is a veteran of fast-break football as Jim Kelly's backup in the '90s.
Lazor learned the schemes in the evolution of the second generation working under Washington head coach Joe Gibbs, a former Don Coryell assistant, and Seattle head coach Mike Holmgren, a former Walsh assistant in San Francisco who also mentored Jon Gruden in Green Bay.
Plus, as Chip Kelly's quarterbacks coach in Philadelphia five years ago, Lazor added the fast-break college game to his resume.
And the players and Lazor are indicating fast, urgent tempo is going to be a premium with the Bengals. It might not be the 90-play onslaught of Kelly's Philadelphia blitz or the relentless no huddle, but Dalton is going to be asked to get them to the line quickly and let's go. That may be part of the reason for switching to the numbers system. Lazor says numbers are quicker to communicate than words.
"If done right," he said.
All of it Walsh, Coryell, Kelly is in the playbook. Or maybe more like Gibbs, Holmgren, and maybe some Hue Jackson. But Lazor has put his stamp on it once he was able to craft it with his new staff in January after head coach Marvin Lewis made him the coordinator in the wake of his interim stint in the final 14 games.
"It's always easier to coach things that you have great experience in.  You can't teach experience to someone. You have to earn it," Lazor said. "If it's something you've already learned it from another coach, then you tend to know all the answers about it. If you just see someone doing something on TV and you study it, you don't know all the intricacies or all the coaching points. It's harder to own that."
Both the West Coast and Air Coryell have been good to Bengaldom. Head coach Sam Wyche took them to the Super Bowl and to the top of the NFL offensive rankings in the '80s creating the no huddle version of the West Coast. In the Coryell system, Bratkowski's players set the club's single-season records for passing, rushing, and receiving, as well as the fewest sacks. New Bengals back-up quarterback Matt Barkley, a rookie under Lazor in '13, says when he's thrown with former Bengals quarterback Carson Palmer in the recent past Palmer can still visualize the numbers and the routes from those Brat days.
 "I don't know that you can put a label on it. We want to be very multiple," Lazor said," because when you look at the players we have, the numbers of tight ends and wide receivers and backs we think are good players, we have a system that easily uses them all…In today's NFL you have to build a system that allows you to mix and match and move things around."
But like Lazor says, we've seen it in some form here and we've even seen Dalton use it. For instance, the current rage is "RPOs," the run-pass option that Eagles head coach Doug Pederson used to confound the Patriots and turn backup quarterback Nick Foles into a Super Bowl MVP.
But it was Chip Kelly that brief-cased the concept into the NFL from college and Lazor worked with Foles on it as his position coach in that 2013 season. Hue Jackson, Gruden's successor in Cincinnati, introduced it to Bengaldom.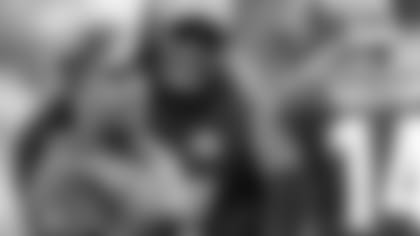 Hue Jackson took advantage of Andy Dalton's decision-making when it came to RPOs.
"When I came here (in 2016) and watched film from 2015 to get to know Andy, you could see how Hue used it effectively," Lazor said of the RPOs. "We ran some different ones late last year and it is something that Andy does well because he makes good decisions. He's quick with getting the ball out and he sees a lot of the defense."
But like Lazor says, this isn't man-on-the-moon stuff. He can turn to his quarterbacks coach, Alex Van Pelt, and he's got a guy that backed up Hall-of-Fame quarterback Jim Kelly in Buffalo in the early '90s when they ran the K-Gun, which is basically what the Bills pirated from Wyche's no huddle. If you can't beat 'em, join 'em. Chip Kelly brought a lot of that back into the league. But it was already here and Van Pelt ran it.
"Alex has been in so many systems and that's a huge thing," Lazor said. "He was most recently with Green Bay and that's West Coast, but he's played and coached in everything."
Lazor built his staff on the same versatility he's experienced. Van Pelt joins receivers coach Bob Bicknell, a veteran of Kelly's scheme in Philadelphia and San Francisco coaching receivers. But he also coached tight ends in Buffalo under Chan Gailey's version of Erhardt-Perkins.
Yet like Lazor says, so much is driven by the offensive line coach and Frank Pollack is the guy he wanted once he came on the market. And not just because of the way the Cowboys ran the ball the last three seasons. Pollack has worked with diverse line coaches like Alex Gibbs, the czar of the zone in the '90s in coach Mike Shanahan's 49ers-like West Coast version, and Bill Callahan, a veteran of Jon Gruden's West Coast style.
"In their passing game in Dallas they use the number system," Lazor said. "Frank comes from the Coryell system, but he also worked under Alex Gibbs and Bill Callahan. He played for (line coach) Bobb McKittrick in San Francisco. They were a lot of man schemes and pulling parts and a lot of different schemes as a player. That's another example of a pro coach. He's seen it all and done it a whole bunch of different ways and he can teach it."
Yet despite the trappings of Coryell, we may see the purest form of the West Coast since head coach Bruce Coslet and offensive coordinator Ken Anderson gave way to Bratkowski in 2001. Both of those guys played for Walsh in Cincinnati.
The West Coast has taken on many forms down through the years. For instance, Pederson's West Coast has evolved from what Andy Reid had in Philly a decade ago, which is different from the West Coast Reid learned under Holmgren in Green Bay. And the Gruden-Jackson-Zampese West Coast in Cincinnati had some things different than what Lazor saw in Seattle's version of it.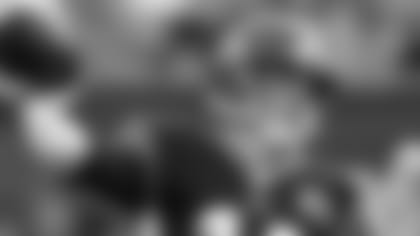 One carryover from the West Coast: care and feeding of the QB.
But Lazor's true definition of the West Coast comes from how Holmgren taught him to handle the quarterbacks.
"From my experience with Coach Holmgren, I'd say what the West Coast is, is the way you build the passing game to coach the quarterback," Lazor said. "It's a thought process, a philosophy of how the passing game is going to work. And it really is embedded in how the quarterback is going to play. His decisiveness and the way you build everything so he can play at a certain tempo."
So it's different. But the same. Change first, though.
"Over time, they'll say, here is a list of things that carried over because we're good at it," Lazor said of his players. "There will be both (continuity and change). I just haven't told them all that yet."
Cincinnati Bengals host off season workouts at Paul Brown Stadium.