No one doubts the Bengals have playoff talent.
Pushing Denver all over the field. Outscoring Baltimore by two touchdowns since the first five minutes of their two games. Routing San Diego in the first half.
But the name change may be coming.
The Bengals regular-season finale against the Steelers at Paul Brown Stadium is their 10th game against a team that hasn't qualified for the playoffs. Since they are 6-3 against teams that are either out or still waiting and 2-4 against teams already in, the 2005 AFC North champs must be ready to be known as the "Underachieving Bengals" if the two playoff scenarios don't develop.
And if Denver and Carolina make it, it will be 3-5 in games against playoff teams.
The Bengals completed the dirty laundry list Sunday in Denver when they lost despite outgaining the Broncos by more than half a field. Already on the list is San Diego, against which they blew a 21-point lead; Baltimore, which turned two turnovers in the game's first five minutes into touchdowns; and Indianapolis, whose supposedly reeling defense prevented Cincinnati from scoring three red-zone touchdowns.
Even if the Bengals make the playoffs (and they could still be the fifth seed if they and the Chiefs win and the Jets and Broncos lose), there are at least 11 questions looming over what may be Steelers coach Bill Cowher's last game.
1. DO THEY HAVE ANYTHING LEFT? As right tackle Willie Anderson said in the ashes of Denver, the Bengals are devastated. But Pittsburgh at home in what may be Cowher's last game? The Bengals should have a pretty good idea of which players are committed and which are packed and ready to go after this one. Cowher's We-Dey stuff still rubs the Bengals the wrong way and they would like nothing better than to send him into semi-retirement with a loss.
Footnote: Cower has beaten the Bengals 20 times, more than any team in his 15 seasons. 2. IS CARSON PALMER BACK?:
He's not having as good a year as he had last season, but who thought he would in coming back from reconstructive knee surgery? He hasn't been his Pro Bowl self the last two weeks and he had some bad throws in Denver. Still, he also made some big-time plays to keep his team in it and everyone said he'd have a better year in '07 than '06 because of the knee. He's fine. And wish him a happy 27th birthday Wednesday, because he deserves it.
But he could have used some help Sunday, which brings us to:
3. WILL THE REAL CHAD JOHNSON PLEASE STAND UP: By his own admission, he didn't play well Sunday. Anderson's steel-belted reliability should be the logo of this team, but instead it is Johnson's mercurial greatness.
Sometimes he's unstoppable. Sometimes, particularly in big games (the Wild Card game, Indy, Denver), he stops himself with, what? Lack of focus? Just like the Bengals? 4. T.J. TRIBUTE:
Houshmandzadeh still needs to control his temper on the field, but who has been the team's most consistent wide receiver this year as he enjoys his first 1,000-yard season? If he didn't miss the first two games of the season with an injury, he'd be challenging Chad Johnson for the AFC yardage title.
Are you looking for big-game players? Look no farther than Houshmandzadeh against Pittsburgh.
In his first game back this season, he had two fourth-quarter touchdowns in Pittsburgh and caught nine balls for 94 yards. He led the Bengals in receiving with 88 yards in the '05 win at Pittsburgh and two more touchdowns. And he's coming off a big day in Denver with another near 100-yard outing, so look for some numbers Sunday with the season on the line.
5. THE HENRY FACTOR: Wide receiver Chris Henry did drop one ball last Sunday when Broncos safety John Lynch blew him up near the goal line, but he certainly showed why Palmer has faith in him and Palmer showed he's going to keep throwing to him in key situations when they hooked up on that huge 11-yard touchdown pass at the end of the half. A great throw by Palmer on the run and a great catch by Henry willing himself through cornerback Darrent Williams in his most aggressive play since he took that shot in Pittsburgh in September.
Do the Bengals hang with him through all the off-field struggles and on-field inconsistencies with Tab Perry looking like he'll recover from his hip injury and another slew of receivers in the draft?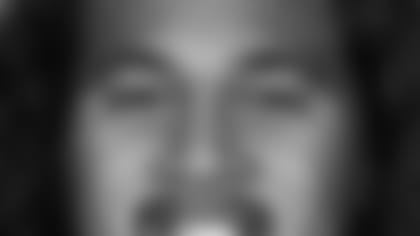 6. ROOKIE OF THE YEAR?
The Bengals need another big game out of their defensive line. They can't let Fast Willie Parker bang it on them like he has in the past, including the 133 yards they gave up to him back in September at Heinz. But he's a lot hotter now.
With all due respect to cornerback Johnathan Joseph and left tackle Andrew Whitworth, isn't fourth-rounder Domata Peko the team's Rookie of the Year at defensive tackle? He came up big against the Broncos with 1.5 sacks and is a reason why the Bengals base defense gave up no touchdowns between New Orleans and Denver.
They need to stuff the Steelers on Sunday to remind the critics they stopped the run well enough this year to win a championship.
7. LEVI ON JOEY: It's nice to have left tackle Levi Jones back in time for his matchup with the Steelers Joey Porter on passing downs. Jones played so well last Sunday in his first game back from arthroscopic knee surgery that it served as a reminder how effective he can be against those athletic pass rushers. Elvis Dumervil didn't appear to threaten Palmer after Jones came into the game for Whitworth.
Get used to them. Whitworth, most likely, will be joining Jones on next year's left side of the line at guard. 8. SIGN OF THE TIMES:
For salary cap reasons, this is the last week the Bengals can shove big money into the 2006 salary cap, like they did with Palmer's $97 million extension a year ago this week. But for one thing, thanks to that deal, they don't have a lot left under it, and for another, they don't appear to be close with anyone.
It appears the guy they've had the most serious talks with is defensive end Robert Geathers, a restricted free agent heading into the season. But those are talks complicated by his 10.5 sacks, which have put him in a different stratosphere than a month ago. If the Bengals don't get a deal with him they'll have to tender him at least $2 million for next season.
The '07 salary cap figures to rise between $8-9 million to about $110 million, so that should help. And, like Geathers, they may have to decide to tender at a higher number at least one of their two third-year linebackers who become restricted free agents in Landon Johnson and Caleb Miller. The first option would be Johnson, but they also like what Miller has done this season.
They've also had some discussions with defensive end Justin Smith, but that is going to be a tough nut. He's one of the team's finest players, but he'll be worth a ton on the open market and it's a number they probably don't feel like they can give a guy who has never had a double-digit sack season.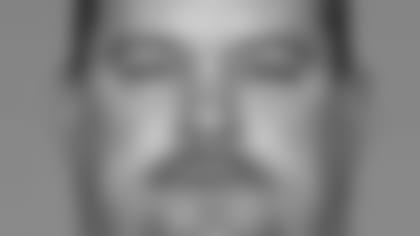 9. BRAHAM FAREWELL?:
Center Rich Braham could be calling it a career Sunday as he mulls retirement but he probably won't play.
Yet there will be some other significant players quite possibly playing their last games as a Bengal. They range from Smith, a former first-round pick, to former Pro Bowl cornerbacks Tory James and Deltha O'Neal, to left guard Eric Steinbach, a two-time Pro Bowl alternate, and to valuable role players such as tight end Tony Stewart, running back Kenny Watson, and safety Kevin Kaesviharn.
James, one of five players to have at least 20 interceptions, looks like he can't run any more at age 33. He was one of the pickups in Marvin Lewis' first big weekend of free agency, but that four-year deal is up and maybe he could be back at a reduced rate, but ...
O'Neal lives pretty far in Lewis' doghouse these days and Joseph's emergence hasn't unlocked any doors. O'Neal has two years left on his deal, but two of his three seasons here have been injury plagued.
Steinbach is going to make a mint in the first 12 hours of free agency, but the Bengals can't give him tackle money after re-signing two guys who actually play tackle in Anderson and Jones. Plus, Whitworth is another second-round replacement.
They may have to make do-we-go-younger decisions on Kaesviharn, Watson and Stewart. But how can they not have them around?
Stewart has recovered two fumbled punts this season and tipped a punt Sunday in Denver.
Watson only does positive things as a third-down back and special-teamer and has personally transformed the shovel pass from punch line to weapon.
Did Kaesviharn price himself out of here with six interceptions, and do the Bengals think they can get the same thing out of rookie Ethan Kilmer? Doubtful because Kaesviharn is so knowledgeable and versatile back there even at age 30. If they lessen his snaps, he's one of the finer role players in the league. Two picks of Steelers quarterback Ben Roethlisberger on Sunday would give the former substitute teacher eight interceptions this season, the third highest in club history, and 17 for his career, tying him with the great Tommy Casanova for sixth on the club's all-time list.
Tight end Reggie Kelly is another guy whose contract is up, but you figure he returns as one of the team's core leaders.
10. DRAFT ELIGIBLE: No idea where the Bengals will be picking in the first round, but a wild guess puts them in the late teens to early 20s.
It would seem that cornerback is the leader in the clubhouse at this point, right? Followed quickly by linebacker and tight end.
And it may be time to think about running back again. Rudi Johnson is the consummate pro, the team's answer to Jerome Bettis as a red-zone weapon and fourth-quarter battering ram. But he hasn't had a 34-yard run or longer in the last 36 games and you can't keep relying on the wide receivers as the guys who can pop one at any time.
They thought Chris Perry would be the guy to provide that change-of-pace threat, and he was that one year he was healthy. If he can't stay fit, it may be time to troll in the draft for one that can.
11. CHARACTER ISSUES: The room is divided on the issue if the eight players arrested are a sign of why the Bengals don't display character in big moments. Character is character, some would argue, be it on the street or in the fourth quarter. Others would argue they won four straight with their backs to the wall and a nine-win season considering the injuries and trauma is a sign of character.
You can have a poll question until Dewey comes back to defeat Truman and you still won't have a definite answer.
But there is one definite. The Bengals are going to have to re-evaluate how and why they draft players before April.