Tyler Boyd could be one of three rookie wide receivers that make it.
With the release of veteran safety Jimmy Wilson and wide receiver Mario Alford's season-ending trip to injured reserve, the Bengals are poised to cut their roster to the 53-man limit Saturday afternoon.
One move we know. They'll put WILL linebacker Vontaze Burfict on the suspended list. That leaves 20 more moves and for the first time in a while the key decisions revolve around the diagnosis of a couple of players. Most positions are clear cut. But the injuries are going to dictate who stays where.
No matter what happens, there are going to be several players who have nursed injuries for all or much or a little of training camp and while they'll make the 53 they'll most likely be out of the Sept. 11 opener in New York against the Jets. They could conceivably have six players on the 53 not ready for the Jets.
How long they'll be on the roster is another question. On Thursday morning Pro Bowl special teamer Cedric Peerman (fractured forearm) underwent surgery and the Bengals have to decide if he'll be back in time to carry on the 53-man roster. If he is, they can either keep him until he's healthy, or at some point, they can decide to put him on injured reserve and make him their one IR-return player that can be activated at some point after week eight. A player eligible to return from IR has to be on the active roster after Saturday's cut to 53.
They also have to make a decision on their first-round pick. Cornerback William Jackson suffered a torn pectoral muscle the first week of training camp, when head coach Marvin Lewis indicated they thought he had a chance to return. Since only one IR player can return in a season, they could put both Peerman and Jackson on IR and then decide which one is the healthiest and leave the other on IR. Or, if both can come back at some point, just put one of them on IR after Saturday and let the other stay on the 53 and be inactive for games.
If that's the case, they'll join a bevy of players already questionable for the opener, such as tackles Cedric Ogbuehi (toe) and Jake Fisher (knee) and at least one not expected to play according to various reports in Pro Bowl tight end Tyler Eifert (ankle). And some they hope are ready for the opener despite not playing in the preseason games, such as starting slot cornerback Darqueze Dennard (ankle) and backup tight end Tyler Eifert (knee), the guy that would replace Eifert. That's not even getting into the questions of where the extra spots go if Peerman and/or Jackson go on season-ending injured reserve. Or if they like some other players elsewhere that get cut Saturday and they choose to claim them.
But they haven't claimed anyone on waivers the day after the cut down since 2011, when they claimed Patriots wide receiver Brandon Tate, Eagles guard Mike McGlynn, and Dolphins tight end Mickey Shuler.
Not a bad haul. Shuler failed his physical, but Tate became the club's all-time punt return leader and McGlynn came off the bench to start four games in a play-off run.
Here's a look at the roster after all four pre-season games.
(Listed by years in the NFL)
Andy Dalton (6), Andy Dalton (2), Keith Wenning (1)
There are four reasons why the Bengals have no desire to trade McCarron this season. Those are the four games they needed him to play last season when Dalton went down with a broken throwing thumb. Two more reasons? Tony Romo and Teddy Bridgewater.  Wenning figures to re-join the practice squad.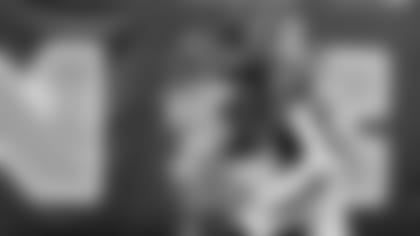 Did Alonzo Russell's TD against the Colts give him a spot on roster or practice squad or neither?
Brandon LaFell (7), A.J. Green (6), James Wright (3), Jake Kumerow (1), Tyler Boyd (R), Cody Core (R), Alex Erickson (R), Alonzo Russell (R), Rashaun Simonise (R)
It sure looks like not only does Erickson make it, but he's active for the opener returning punts. Wright looks to have completed an impressive comeback and while Core may not be active early in the season he's got the size and the speed in the best tradition of Bengals wideouts. Russell, Simonise, and Kumerow have all done good things. Good enough for the practice squad?
Cedric Peerman (7), Giovani Bernard (4), Rex Burkhead (4), Jeremy Hill (3), Bronson Hill (1), Tra Carson (1)
All eyes are on the Peerman move. If they IR him for the year, would they keep just three backs and go heavy at, say, offensive line for a few weeks until Ogbuehi and Fisher get healthy?
How valuable is Burkhead? He can replace Peerman as the punter's personal protector and on kickoff return, not to mention play a little slot receiver.
After combining for just 78 yards on 24 carries Thursday night against the Colts, Carson and Hill averaged just 2.4 and 2.6 yards, respectively this preseason.  They'll have to decide if that's because of the backup line when forming the practice squad or if they want to keep a fourth back not Peerman.
Tyler Eifert (4), Tyler Kroft (2), C.J. Uzomah (2), Matt Lengel (1)
Because he hasn't practiced all training camp, Eifert is eligible to go on the physically unable to perform list (PUP) and miss the first six games. Won't happen. Various reports have him targeting the fourth game against Miami, but since that's a Thursday night they could give him 10 more days and bring him back for the fifth game in Dallas Oct. 9.
They love the way Uzomah has improved and they think they line up well with him and Kroft until Eifert gets back. Lengel is looking at a second straight season on the practice squad
Ryan Hewitt (3), Andrew Bonnet (R)
They kept Bonnet this long. Does that mean practice squad?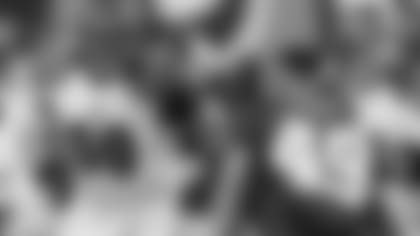 T.J. Johnson had a good camp as the back-up center.
LT Andrew Whitworth (11) T Eric Winston (10), LG Clint Boling  (6), RG Kevin Zeitler (5), C Russell Bodine (3), C-G T.J. Johnson (3), RT Cedric Ogbuehi (2), G-T Jake Fisher (2), C-G-T Trey Hopkins (2), G Christian Westerman (R), C-G Alex Redmond (R), C-G Alex Cooper (R),  C-G Trip Thurman (R), T Aaron Epps (R), T John Weidenaar (R).
They're hoping either Ogbuehi or Fisher can go against the Jets. If not, Winston is a very nice third option. The big decision is do they go heavy with 10 and keep one more tackle in Hopkins? Westerman and Johnson are their interior depth and you saw what happened with the backups when Johnson missed the last game and a half with a concussion.
NT Domata Peko (11), RE Michael Johnson (8), T Pat Sims (8), T Geno Atkins (7), LE Carlos Dunlap (7),  E-T Margus Hunt (4), RE Will Clarke (3), E-T Marcus Hardison (1), T DeShawn Williams (1), T David Dean (R), E Ryan Brown (R).
Doesn't it look pretty clear cut except for the rookies? The starting four had a terrific preseason and Williams played fast and loose like he did last year against the Colts, when Hunt and Clarke had their most active games. Hunt hit the quarterback twice and had a tackle for a loss while Clarke deflected a pass and had a tackle for a loss.  Losing the fourth-rounder Billings (knee) for the season makes the Sims re-signing brilliant.
Were Trevor Roach's 11 tackles on Thursday enough to make it?
Karlos Dansby (13), Rey Maualuga (8), Vincent Rey (6), Vontaze Burfict (5), Marquis Flowers (3), P.J. Dawson (2), Trevor Roach (1), Nick Vigil (R).
With Burfict off the roster, who are the six dressing for the opener? Certainly the three starters (Rey, Maualuga, Dansby) and you would think the last two third-rounders in Vigil and Dawson. For that last spot you've got Roach playing like they know he can with a workmanlike, cerebral 11 tackles against Indy Thursday. But isn't there a place for Flowers' athleticism on special teams as they try to replace Peerman? He had four tackles and a forced fumble against the Colts.
CB Adam Jones (10), S George Iloka (5), CB Dre Kirkpatrick (5), CB Chykie Brown(5), CB Chris Lewis-Harris (4), S Shawn Williams (4), CB Darqueze Dennard (3), CB-S Josh Shaw (2), S Derron Smith (2), CB William Jackson (R), S Clayton Fejedelem (R), CB Darius Hillary (R), CB Tony McRae (R).
This could go any number of ways, depending if they keep 10 or nine and if they keep Jackson. If they keep Jackson, they'll have to keep ten, right? How do you count Shaw, who can play both corner and safety? And doesn't Fejedelem have to make it with Peerman hurt? Enough questions and bodies here to give you a headache. Here's another one.
They always keep a corner on the practice squad and you're rooting the hometowner Hillary showed enough. He did get beat on a deep ball Thursday, but he played it like he thought he had help.
K Mike Nugent (12), P Kevin Huber (8), LS Clark Harris (8).
Hard to believe but Nugent heads into his seventh season as the Bengals kicker. The same number of seasons enjoyed by the club's all-time accuracy leader, Shayne Graham, and their third all-time leading scorer, Doug Pelfrey. With 626 points, Nugent needs 35 to pass Pelfrey and move behind Jim Breech (1,151) and Graham (779) on the Bengals all-time scoring list. Huber has held for both Graham and Nugent and Harris has snapped to both.