Can Mario Alford channel another seventh-round wide receiver  in T.J. Houshmandzadeh?
The bullet has been dodged.
Quarterback Andy Dalton's escape from Saturday's touchdown sneak with merely a sore neck means the Bengals are going to be relatively healthy for the Sept. 13 opener in Oakland. Its doubtful many of the starters, if any, play in Thursday's pre-season finale (7 p.m.-Cincinnati's Channel 12) in Indianapolis.
They could be healthier. Pro Bowl WILL linebacker Vontaze Burfict (knee) has yet to practice and all signs point to him starting the season on the physically unable to perform list (PUP) with the plan that he be ready to play Nov. 1 in Pittsburgh. Plus, it's unclear if starting right end Michael Johnson (knee) is going to be ready for the opener.
But they could be in a lot worse shape. Ask Green Bay (Jordy Nelson), Washington (top tight ends Niles Paul  and Logan Paulsen) and the Giants (three safeties), all dealing with key season-ending injuries. The Steelers, the Bengals' arch AFC North rival, are also coping with center Maurkice Pouncey's severe ankle injury that sidelines him for at least the first half of the season.
That leaves the last two major roster moves for this week, the cut to 75 by Tuesday and the final cut to 53 by Saturday. Which means Thursday's game is going to feature plenty of snaps by guys either trying to make the roster or the practice squad.
They cut down to 80 Monday morning with no shockers, letting go two wide receivers (Denarius Moore and Desmond Lawrence), two defensive linemen (Kwame Geathers and Sam Montgomery), a linebacker (Nico Johnson), a tight end (John Peters) and a guard (Chris Jasperse). So look for 40 or 50 snaps games along the offensive line for guys like guard-center Trey Hopkins and center Jake Smith. Same at linebacker for Marquis Flowers (the final roster?) and Trevor Roach (practice squad?). At wide receiver rookie Jake Kumerow and veterans Brandon Tate and Greg Little duel and should get plenty of work figuring The Big Three of Green, Jones, and Mohamed Sanu won't play.
Rookie free-agent tight end Matt Lengel (eight snaps) has barely played, so look for him to get huge play time Thursday to see if he belongs on the practice squad.
Here's a look at the roster heading into the pre-season finale and the cut to 75
(Parenthesis denote years in the league:)
Andy Dalton (5), AJ McCarron (2), Keith Wenning (1)
No, no, no. There's not a quarterback controversy. There is simply a growing comfort at Paul Brown Stadium with McCarron as the backup. Two days after they cut Josh Johnson and made him the No. 2, McCarron came off the bench in an emergency situation and played brilliantly against the Bears' first defense with the Bengals' No. 1 offense. And the hope is he'll keep getting better because he's basically in his rookie year.
In Dalton they've got a five-year veteran with 40 wins that looked the part Saturday when he bounced back from a bad game in Tampa on Monday. On his one drive, he showed he's at his best when he's a point guard distributing the ball instead of trying to muscle it into A.J. Green every other snap.
He was 6-for-6 for 52 yards and none were to Green. In fact, it was the complementary receivers taking advantage of matchups doing most of the damage in the slot and at tight end. Running backs Rex Burkhead and Giovani Bernard, tight end Tyler Eifert and H-back Ryan Hewitt accounted for five of the six receptions.
The 25-yard throw to Burkhead had to be encouraging. It was the same kind of seam ball Dalton overthrew in Tampa for the interception to Eifert. He had no problem going back to it and this time he threw a seed between a linebacker and two safeties where only a leaping Burkhead could catch it.
Good note to end on before Oakland.
Wenning, in his bid to make the practice squad, is also going to play a bunch. They want to keep both quarterbacks healthy. WIDE RECEIVERS
Brandon Tate (7), A.J. Green (5), Greg Little (5), Marvin Jones (4), Mohamed Sanu (4), Onterio McCalebb (1), Tevin Reese (1), Mario Alford (R), Jake Kumerow (R), Michael Bennett (R).
If Jones is going to play like he did Saturday, the Bengals are going to be hard to cover. Dalton had 33 TD passes when he and Green were healthy in 2013 and Jeremy Hill was just a gleam in the eye.
Jones, Green, Sanu and Alford make it. Alford has done what they thought and they like him. He's still a work in progress and they'll keep developing his speed. He looks like he's getting his feet under him as a punt returner, where he used that speed up the middle for the longest of his four returns this season, a 15-yarder on Saturday.
But the backup to Adam Jones has to be more reliable. Bernard is also feeling his way around the job and that won't be good enough for special teams coordinator Darrin Simmons.
So Tate, the five-year incumbent who had a 12-yard return Saturday, has an excellent shot to make it again. Just go back to that one short punt Saturday night in no-man's land. Tate made the decision to call a fair catch and then reached out at the last instant while running up the kick and plucking it off the ground. That's the reliability factor.
We may get an idea if Tate's reliability has put him on the club again by how much he plays against the Colts. If he doesn't play much, that may indicate he's back. Tate is in a battle with Little, who is more explosive, and Kumerow, who is younger and more interesting. But they don't catch punts or play gunner like Tate.
There's also the potential of the Bengals claiming a receiver off waivers. But there has been a subtle shift in philosophy there. It used to be if they found a guy that was better than what they had at the bottom of the roster, they simply claimed him. But lately they've been more likely to stick with their own because they know him, he knows the system. and there is already some chemistry there. The talent gap simply isn't there from what's on the waiver wire.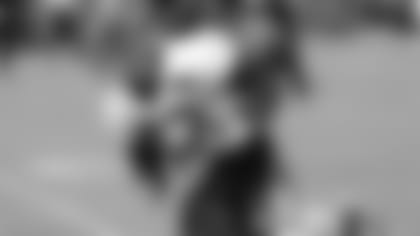 You can count Rex Burkhead as a running back and wide receiver.  
Cedric Peerman (6), Giovani Bernard (3), Rex Burkhead (3), Ryan Hewitt (2), Jeremy Hill (2), James Wilder Jr. (1), Terrell Watson (R), Mark Weisman (R).
Burkhead is turning into quite a weapon and Bernard showed what he can do in the slot when he converted a third down in the red zone on the TD drive.
They won't touch Peerman as a special teams co-captain, but Wilder and Watson keep showing up. How about the 240-pound Watson out of Division II banging for 5.8 yards per his 16 carries? They both should get a ton of carries against the Colts and they'll have some great film on the waiver wire.
How good is Hewitt? On Hill's 26-yard run, his longest of the preseason, Hewitt drove 245-pound inside backer Shea McClellin back to River Road with a hellacious block. 
Tyler Eifert (3), Tyler Kroft (R), Matt Lengel (R), ,C.J. Uzomah (R)
They threw it to Kroft twice Saturday and he didn't have a catch, but he keeps showing up with good blocking. If they had the award, he just might be the Offensive Rookie of the Preseason. He probably won't play much Thursday since he and Eifert are going to hold the fort in double tight ends in reality ball. Uzomah (74) has had one fewer snap than Eifert and it looks like he'll make it because of his tremendous upside. He had a drop Saturday, but they like how he's adjusting to the pros out of the spread and has been viewed as a guy that gets developed while on the roster. Peters, the local from Mount St. Joseph's only took four snaps, but may have shown enough to get on the practice squad.
By the way, is there a linebacker alive that can cover Eifert? Haven't seen him this summer.  
T Andrew Whitworth (10), T Eric Winston (9), T Andre Smith (7), G Clint Boling (5), G Kevin Zeitler (4), T Tanner Hawkinson (3), C Russell Bodine (2), C-G Trey Hopkins (2), C-G T.J. Johnson, T Dan France (1), T Matthew O'Donnell (1), T Jake Fisher (R), C Jake Smith (R), T Cedric Ogbuehi.
Except for two holding calls (Whitworth and Zeitler), the first line held up pretty well. It was Smith's first game this season at right tackle and this group is going to be just fine when the bell goes off.
 It is the back-up story that is the intriguing one and the reserves had a tough night. It didn't help that they faced the Bears' No. 1s for part of the second half, but it didn't get much smoother. Fisher made his NFL debut with 43 snaps and like offensive coach Paul Alexander said last week, he's behind. He had two illegal formation calls and a hold that was negated. With Fisher developing, they like what Winston is doing as the first guy off the bench and he's done well for a 10-year vet who had hardly ever played guard before this camp. Johnson looks to be the back-up center going by the pre-season snaps.
After those three, they've got some decisions to make. How many more go on the roster? Or does the remaining one or two go to the practice squad? Hopkins, a guard-center who was ticketed for a roster spot last preseason as a college free agent before his rookie season ended with a broken leg, is still trying to recover and made his season debut with just nine snaps. He may play the entire game Thursday to get some answers.
At the other end of the spectrum is France, leading the O-line in the preseason with 129 snaps. Those two, along with center Jake Smith (45 snaps) is playing for either the roster or practice squad Thursday night and also figure to get plenty of work. Jasperse, cut Monday, had 34 snaps.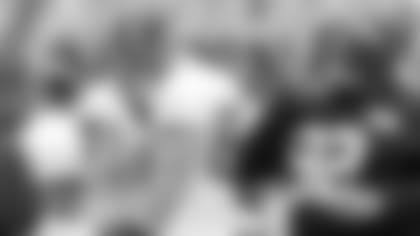 Does veteran run stuffer Pat Sims have a spot on the 53?
NT Domata Peko (10), E-T Wallace Gilberry (8), T Pat Sims (8), E Michael Johnson (7), T Geno Atkins (6), E Carlos Dunlap (6), T Devon Still (4), T Brandon Thompson (4), E Margus Hunt (3), E Will Clarke (2), E-T Marcus Hardison (R),  T DeShawn Williams (R).
And the beat goes on at the most competitive spot. The first-team was supposed to beat up the Bears offensive line and it did. Led by the rejuvenated Atkins (he's got Bengals radio analyst Dave Lapham cackling again about how dominant he is) they look ready for the Raiders after stoning running back Matt Forte on 2.7 yards per carry, sacking quarterback Jay Cutler twice and ending three quarters at PBS this season giving up just a field goal and forcing five punts on their seven series. That's 2013 stuff, when they were unbeaten at home and virtually immovable on defense.
Dunlap looks poised for a big year. After getting a sack taken away Monday night because of a face mask, he got a sack and a hit on Cutler while Gilberry chased him out of the pocket twice as the ends battered the Bears' battered tackles.
The Bengals stuffed a club averaging 166 yards per rush before Saturday on 67 yards without backup run stuffers Sims and Thompson, which tells you Still and the kids played well. It's the best Hardison has played, showing why they took the 4.8 speed hinged to a 315-pounder in the fourth round. He was marked for just two tackles, but he bursted all night, chased people, and tipped Cutler's last pass on third down.
Still, Hardison, and Williams are also going to play a load Thursday night to decide roster, practice squad, or release options. They won't cut a big man that can run and has a lot of upside, so Hardison probably makes it while Still and Williams have to grind.
With Sims (thigh) not playing Saturday, they may have already decided to keep him. It's hard to see them cutting a strong athlete like Hunt, in just his third year and looking active after recovering from a back injury. Clarke, who also plays right end, is a sophomore having a bigger jump from his first to second year than Hunt and part of that may be because Hunt came to football only in college. They have to decide if they want to keep nine or 10 at that spot behind the starters. Good luck.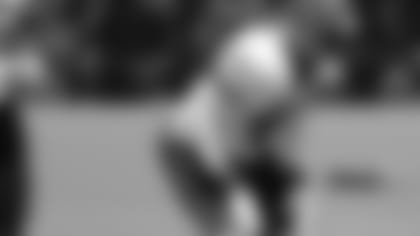 Chris Carter has come off the edge to be in the mix. LINEBACKERS
A.J. Hawk (10), Rey Maualuga (7), Chris Carter (5), Vincent Rey (5), Vontaze Burfict (4),  Emmanuel Lamur (4), Jayson DiManche (3), Nico Johnson (3), Sean Porter (3), Marquis Flowers (2). P.J. Dawson (R), Trevor Roach (R).
Since he has yet to practice, they look to be leaning to putting Burfict on PUP, which means there is a scramble for that last spot behind the three starters and Rey and Lamur. Carter has to be the leader in the clubhouse after Saturday night, when he had another sack (giving him 2.5 in preseason) and had one taken away on a penalty by rookie cornerback Josh Shaw. The big question surrounds Carter's ability to play a standard 4-3 linebacker. Flowers missed a tackle in space Saturday, but while he doesn't have great size as a former college safety, he's got good speed and athleticism and has played the position. They're still teaching Carter how to play linebacker, but you can't teach his knack for getting to the quarterback. Stay tuned.
CB Leon Hall (9), CB Adam Jones (9), S Reggie Nelson (9), CB Brandon Ghee (6),  S George Iloka (4), CB Dre Kirkpatrick (4), S Shiloh Keo (4), CB Chris Lewis-Harris (3), S Shawn Williams (3), CB Darqueze Dennard (2), CB Troy Hill (R), S Floyd Raven Sr. (R), CB Josh Shaw (R), S Derron Smith (R).
Not a great night for evaluation since the Bears' top four receivers missed the game. They're hoping that Dennard's hamstring is well enough so he can get some snaps Thursday after getting hurt in the opener, when he played 18 snaps. He's had tough luck in preseason. As a rookie last year he had his development curtailed by an injury that held him to 34 snaps.
The great debate here is always about keeping five cornerbacks or six, so guys like Lewis-Harris, Hill, and Ghee are playing for it all. Ghee (hamstring) has yet to play, a repeat of what happened to him during his first stint with the club that was marred by injury. Shaw flashes his talent as well as his rookie inconsistency, but they're working to turn him into a contributing gunner this year.
It looks like Williams has nailed down that third safety spot, leaving the spotlight to the Keo-Smith battle. Keo was on the side that allowed Saturday night's blocked punt for a touchdown, but he's taken 30 more snaps than Smith. Meanwhile, Smith has had a quiet 88 snaps but that's not all bad because that means he's kept mistakes to a minimum. As close as a call as it gets. It probably comes down to their view of Smith's upside compared to Keo's bountiful NFL experience on special teams. Another spot where Thursday night's play time could indicate how they're leaning.
K Mike Nugent (11), LS Clark Harris (7), P Kevin Huber (7), K Tom Obarski (R)
Nugent began his comeback from his tender hamstring by kicking Saturday's three extra points but leaving the kick-off chores to Obarski. He returns Thursday to the site of the last season's career-long 57-yard field goal in postseason and we'll see if he's ready to resume full-time kicking if Obarski survives the cut to 75. How about Huber? He had a 53-yarder Saturday to go with his 62-yarder earlier in the preseason.