Brandon LaFell (11) is set for his Bengals' debut.
A tale of the Bengals' two starting wide receivers, according to head coach Marvin Lewis' depth chart heading into Sunday night's game (8-Cincinnati's Channel 5) in Jacksonville:
A.J. Green didn't practice Thursday when he received permission from Bengals head coach Marvin Lewis to accompany his wife to the doctor for her final monthly checkup as they anticipate their first born on Sept. 30.
When his son arrives, Green is going to be there even if it means missing a game. The due date is the day after the Bengals play the Dolphins on Thursday night at Paul Brown Stadium.
"Got to be there," Green said.
Meanwhile, the man who is supposed to start opposite the five-time Pro Bowler, Brandon LaFell, finally gets his game day. He practiced for the third straight day Thursday as he plans to deliver his Bengals' debut Sunday despite an injured ligament in his right hand in a game where the Bengals' starters traditionally play the first half.
Word is LaFell had his best practice of training camp on a day the humidity drove four players to the locker room early. It's the kind of performance the Bengals have been expecting since they signed him back in March in the hopes the experience of his seven seasons in the NFL can cushion the losses of Marvin Jones and Mohamed Sanu.
"The hand is feeling great," LaFell said after practice. "The less I think about it, the less I talk about it, the better it feels."
LaFell, a year removed from 74 catches for the Super Bowl champion Patriots, is trying to bounce back from a season marked by some drops in New England after he missed the first half of the season with a broken foot. Now he's hurt again and there is some concern about how ready he'll be for the Sept. 11 opener against the Jets on the road.
"Time will tell. Time will tell," LaFell said. "That's up to Coach."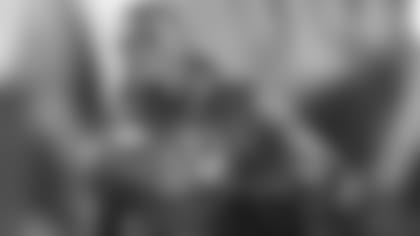 A.J. Green has a lot on his plate heading into the regular season.
He'll see a talented Jacksonville secondary rebuilt in the offseason through the draft and free agency. Jalen Ramsey, the fifth pick in the draft, teams with former Giants first-rounder Prince Amukamara at cornerback. Former Pro Bowler Tashaun Gipson comes over from Cleveland to line up with 2013 second-rounder Johnathan Cyprien at safety.
The Jags' secondary is the mirror of a roster littered with high draft picks from a five-year run they've won 19 games and some talented free agents, such Gipson, defensive lineman Malik Jackson, running back Chris Ivory and tackle Kelvin Beachum.
LaFell is just looking to make contact, literally.
 "It will be good to get out there and get on the same page with Andy (Dalton)," LaFell said. "From practice to the game. Everything will be loud this week. Get some contact. Catch some passes. Get in the rhythm. Get on the same page as Andy.  I think me getting out there and getting as much action as I can, it's going to help me. But I still need to play well."
While the Jags are up-and-coming and letting it all hang out, the Bengals, who have won 52 games in the same stretch, are trying to get out of Everbank Field intact. They've been burned by injury, although rookie cornerback William Jackson and rookie defensive tackle Andrew Billings are the only ones expected to go on season-ending injured reserve when they cut to 75 on Tuesday.
Still, with their top two right tackles, slot cornerback, and two top tight ends trying to grind it out in rehab in time for a return by Sept. 11, the Bengals can't stand for anybody else to get hurt.
So if they've got priorities this week, it's A) to get the passing game in gear with LaFell up and running and B) avoid any more serious injuries to top-line players in what figures to their last appearance before the Jets.
Green should be able to make that one with Miranda Green due the last day of September. But next month is when the Greens have scheduled her weekly appointments for the players' day off on Tuesdays and like Green said the baby could come any time now.
"(Thursday) was a regular appointment," Green said when he surfaced in the locker room after practice. "She's had her aunt and momma go with her (during camp). I didn't ask. (Lewis) said I could go."
And there's just no question about it. He'll be there for the birth no matter what.
"It's the first kid. I have to be there. I want to be there," Green said.
He'd love to have the arrival on Sept. 23. And that's not because its Lewis' 58th birthday, but it's the Friday before playing Denver in the Paul Brown Stadium opener.
"That would be nice. We're home," Green said.
With two games in five days (they host the Dolphins the night of Sept. 29), the window is tight.
But Green knows it's in the hands of a higher power. Just like Pro Bowl left tackle Andrew Whitworth knew it was two years ago when his fourth child had a due date in the first week in November. The Whitworths were also staring at a tight schedule with three games in 11 days starting on Oct. 26, but they got a semi-break with all of them at home. Katherine ended the suspense early, arriving on Andy Dalton's 27th birthday of Oct. 29, 2014.
So maybe the Greens do draw Lewis' Sept. 23 with a little bit of karma.
 And Whitworth was just as adamant. He wasn't going to miss it, either.
"It's pretty understood from a player's perspective," Whitworth said. "You can't ask guys to be grown men and handle their business and at the same time tell them not to be there and be accountable for their dues as a family and as a person. It wouldn't make sense to ask somebody to be an outstanding person and do those things, but then (tell them) don't be at your kid's birth because you need to be playing football.
"It's your family and your life is No. 1 or it's not. You can't flip it depending on the situation. It's always good when someone like A.J., who's always a constant great example, making the right decision."
 Asked for an ideal arrival day, Green could only smile.
"Any day," he said, "that's not's not a game day."
Cincinnati Bengals host practice at West Carrollton High School 8/21/2016