Brandon LaFell scored his first two TDs of the season in Dallas.
It's on to New England for Bengals wide receiver Brandon LaFell  Sunday (1 p.m.-Cincinnati's Channel 12), his home for two seasons and where he won a Super Bowl ring with Bill Belichick, Tom Brady and their band of cold-eyed killers that have hijacked the NFL's 21st century.
It is not lost on LaFell that his current team is in much the same position as his Patriots were in 2014 against the Bengals on a Sunday night the last time they met. It was also at Gillette Stadium and the Patriots were coming off such a ferocious Monday night shellacking in Kansas City that people actually wondered aloud if 37-year-old Patriot icon Tom Brady was washed up.
The rest is New England history. If one lantern was for the British coming by land and two if they were coming by sea, Brady hung out a third one when the Patriots blasted the Bengals by air, 43-17, on his seamless 292 yards passing and two touchdowns that jump-started the Pats' fourth Super Bowl run under his watch.
Now it is the Bengals that are marching on Foxboro after getting routed. In Sunday's game in Dallas it took the Cowboys just 33 minutes to go up 28-0.    
"What made that team so good on that bounce back game was we left all mistakes in Kansas City," LaFell recalled before Wednesday's practice. "When we got on that plane it was a clean slate. We have to come back this week, work our tails off and work on us – don't work on whoever we're playing against, work on us.
"We felt like against Kansas City we beat ourselves, turning the ball over and penalties here and there. We just worked on each other. Every individual looked at film, found what they needed to get better at and we worked our butts off during that week and it came out and it showed for the rest of the season."
It will be recalled that game became defined by Belichick's stony, robo-call answer to questions about the loss to the Chiefs:
"That was typical Bill. We're not going to dwell on it," LaFell said. "We're not going to feel sorry for ourself. We're not going to listen to the media. We're going to come in here and do our job. Nobody is going to pat you on the back for doing your job, just go out there and do it.
"It's on to Cincinnati," which, in essence, could have been the motto for that Super season.
"We just didn't listen to (anybody) outside the locker room. Whoever was going to fix it were the guys in the locker room. Just like I said after (the Dallas game), if it's going to get fixed it's going to take all 53 guys in this locker room to fix it," LaFell said "It wasn't going to take the media. It wasn't going to take family members outside. We believed in each other and we knew what type of team we had. We just knew we couldn't go out there and make those silly mistakes like we did the previous week in Kansas City.
At 2-3, the Bengals need a "On to New England,' moment. If it sounds like LaFell has emerged as a leader in his first season as a Bengal, it's because he has. Offensive coordinator Ken Zampese simply called him "a man," on Wednesday
 "He's tough, tough. He does all the dirty work that goes unnoticed," said receiver running mate A.J. Green. "He brings toughness to the room."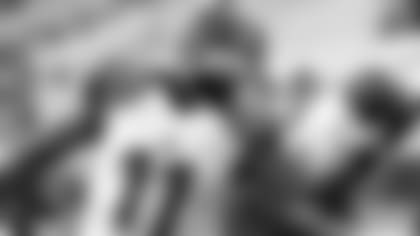 LaFell returns to New England, where he got a hand on the Lombardi Trophy.
All of which doesn't surprise Brady after he hooked up with LaFell 74 times for just 47 yards shy of 1,000 two years ago. They spent two years lockering next to each other and while LaFell enjoyed the daily doses of Jay-Z spilling out of Brady's space, Brady enjoyed the professionalism and the way LaFell ran "our whole route tree," inside and out.
"He's a great teammate," Brady said in Wednesday's conference call with the Cincinnati media. "He made a huge contribution to our team. Selfless … He brought a good attitude every day. We spent a lot of time together. That's why we developed a great relationship. We lockered next to each other the whole time he was here. I enjoyed being around him. It's tough to see him go."
But if you're not Brady or Belichick, you don't stay around too long if there is somebody just a little younger (Hello Chris Hogan), just a little faster (Welcome rookie Malcom Mitchell), or just a little more dangerous (Try it this way Martellus Bennett), LaFell's departure at age 29 one year removed a from a career year gives you a window into "The Patriot Way."
"The Patriot Way when I was there was do your job," LaFell said. "Find any and every way to win. Be consistent. Play at a high level. Expect the highest from yourself and the man next to you and be reliable."
That was Bengals head coach Marvin Lewis' T-Shirt Mantra for 2005, the break-through season of the Bengals' first AFC North title. But LaFell won't compare organizations because, he says, you can't.
"Two different coaches, but both coaches expect more out of you than you do yourself," he said. "Expect you to be a professional every day both on the field and off the field. Coaches you to win every game.
 "In New England you can be yourself but you knew it was like, I'm not walking on egg shells but I'm just going to stay in my own lane," LaFell said. "In New England, it wasn't a lot of different personalities. Everybody acting like this, everybody acting like that. But we won, so…."
They win because of Belichick and Brady and LaFell had a unique view for two years. Both are relentlessly demanding, but LaFell enjoyed the professionalism.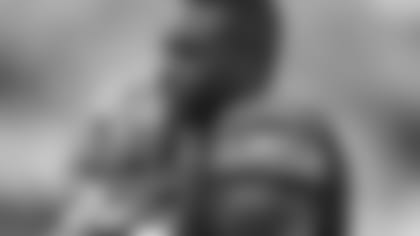 A.J. Green on LaFell: he does the dirty work.
"I don't think it was difficult playing with Brady. I don't think it was difficult at all," LaFell said. "He made sure you knew the plays, he made sure you knew where he wanted you to be at, and he was consistent. You knew, as long as I'm in my spot, I'm going to get the ball. As long as I do everything right and I do what I need to do, I'm going to get the ball. I don't think it was hard playing for Brady at all, I think it was easy."
He believes it made him a better receiver.
"As much time as he can get you one-on-one and work routes with him and get that time, he's going to do it," LaFell said. "No matter if he's standing after practice 20 or 30 minutes or while the defense is on the other field working on their plays and the special teams (is working), he's going to get that timing down. If you're on that team, you're up, you're going to get ball."
He certainly didn't locker next to Belichick. But he saw him enough to understand how he worked.
"It depends on how you're playing. If you're playing good it ain't going to be a lot," LaFell said of the contact with the head coach. "If you're messing up, making mistakes, jumping offsides, doing a lot of bad stuff, then yeah you'll have a lot of one-on-one talks with Bill, a lot of interaction, a lot of smart comments during stretch lines. At the end of the day he's doing it to get you better."
Belichick likes to make it uncomfortable for players when they don't do their job. The good ones usually do.
"When you come in on team meetings on Monday and Wednesday and you've got to watch that play on the big screen in front of the whole team for 30 minutes, you'll know. You'll definitely know," LaFell said. "He's going to talk to you real bad for about three minutes and it's going to feel like hours. You'll know."
A big part of the famed New England culture, LaFell says, comes from not disappointing Belichick, Brady, and a handful of other veterans. He feels a similar vibe in Cincinnati, starting with Pro Bowl left tackle Andrew Whitworth and nose tackle Domata Peko, the locker-room anchors.
"Whit. Big Whit. Peko. I don't want to let those guys down, man," LaFell said. "Those guys put a lot of work in. (Adam Jones); guys like those who have been around this league a long time and earned their stripes."
On to New England, where The Patriot Way isn't a bad way to go for a team needing to get back to their own winning ways of the last five years.
"I just tell them we've got to keep pressing and find a way to win a game," LaFell said of his message to Green and the other wide receivers. "No matter what coverage they're playing, no matter if they're grabbing and referees aren't calling (it). We've just got to find a way and it might be a different way every week, but we've got to find a way to win games."