A.J. Green had his struggles Sunday in the middle of both Bengals' turnovers.
The last time the Bengals got beat so badly at Paul Brown Stadium before what the Bears did to the Bengals Sunday by a 33-7 count was Nov. 30, 2008, and A.J. Green and Andy Dalton weren't even a gleam in head coach Marvin Lewis' eye.
He was just trying to gut through backup quarterback Ryan Fitzpatrick's year-long relief job in place of the injured Carson Palmer and it didn't go well with Ravens rookie quarterback Joe Flacco putting up a 34-3 number on them.
On Sunday it was another rookie quarterback, Mitchell Trubisky, that did the honors in the best performance of a struggling season he had completed just 52 percent of his passes. While Dalton had the numbers of a rookie (48 percent on 14 of 29 for just 141 yards), Trubisky carved up a decimated defense when he hit 17 of his first 21 passes and finished at 78 percent for 221 yards.
Lewis summed it up best when he opened his post-game with, "I'm at a loss of words."
The chief suspects were six injured defensive starters that included Pro Bowl defensive tackle Geno Atkins (toe) as the day slogged on and he was pulled after 12 snaps, as well as a frat-party hangover from Monday night's gut-wrenching last-snap loss to the Steelers that involved blowing a 17-point lead.
"That's a cop out," said safety George Iloka. "If you're looking for a headline, we didn't execute … It's disappointing not just because of the scoreboard. I thought we were flat in execution, flat in effort."
That was the only way to explain the offensive implosion that conjured up memories of the horrendous early season that cost offensive coordinator Ken Zampese his job. They're now on pace to score 278 points, one shy of the 2002 team that went 2-14 and ushered in the Lewis era. If people were trying to kid themselves about the state of the offense during the last six games Dalton, who along with offensive coordinator Bill Lazor  pieced together a 104.4 passer rating wizardry, Sunday showed it's still dangerously not right.
 Dalton, who had his worst game completing passes since the infamous 30 percent against the Browns three years ago, admitted he hasn't been beaten like that on any level dating back to Katy High School.
 :"We just didn't have that much energy and we didn't have anything that gave us that spark. That's just how it went today," Dalton said.
Instead, it was the 3-9 Bears that looked like the team that had a sliver of a post-season chance and the 5-7 Bengals that were playing out a five-game losing streak.
"We showed up for a game. They showed up for a fight," said middle linebacker Kevin Minter. "We took a butt whipping with our chin up. They got us. They played better than us. I respect the way (the Bengals' effort). We just have to figure something out. Too many errors across the board. We have to figure out what kind of team we're going to be."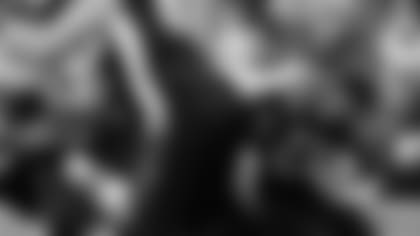 Running back Giovani Bernard, who always comes to play, led the Bengals in rushing (62 yards) and receiving (68).
That's supposed to be one of Lewis' strengths. No one is better getting a team to the gate. But not Sunday.
They had a good focus and a good week of preparation, the six days," said Lewis, who didn't question the effort. "But we didn't go out there and handle the different movements and changes very well defensively today particularly, and then the opportunity to sustain things on offense."
Michael Johnson, the nine-year right end and a de facto captain, found himself inside frequently without Atkins and came up with his second multi-sack game of the year with two.  He also wouldn't go to the injuries.
"I don't have any excuses for you," Johnson said. "We didn't fit where we needed to fit up front. We just didn't do well enough today and they took advantage of it. They executed better than us no matter who was in there.  But we're all here for a reason."
Iloka, who called it the worst loss in his six years here, put the heat on the players.
"A lot of people are going to be talking about coaching and this and that," he said. "But at some point as players it's on you. They're not out there and from what I saw today wasn't one of those things where I thought we got outcoached.  I just felt it was effort and execution."
It was tough to ignore what was lacking on defense and how the Bears exploited the middle of the field. There were six players in their first season getting a ton of scrimmage snaps with rookie linebacker Jordan Evans, rookie ends Jordan Willis and Carl Lawson, second-year cornerback William Jackson, second-year nose tackle Andrew Billings and second-year safety Clayton Fejedelem. 
It's basically how the league's worst offense ended up with a 100-yard rusher (Jordan Howard with 147 yards on 23 carries) and 100-yard receiver (Kendall Wright with 10 catches for 107 yards after he had 33 for 370 all year) and 482 yards.
They were without their two passing-down linebackers in Vontaze Burfict and Nick Vigil and a very game backup in Vincent Rey looked like he was still bothered with the hamstring injury that knocked him out of the last two games. Cornerback Darqueze Dennard, playing on the outside with starters Adam Jones and Dre Kirkpatrick out, also manned up on a knee less than 100 percent that kept him out of most of practice last week. 
At backer, Evans teamed with Rey in the pass and rookie middle linebacker Hardy Nickerson and Minter trying to adjust to the pass. The match-up problems were summed up eight seconds into the fourth quarter when Trubisky hit tight end Adam Shaheen on a one-yard touchdown pass working against Minter to make it 26-7 a snap after Minter was called for interfering with Shaheen. Shaheen, a rookie who came in with eight catches, had four for 44 yards. Rey and Minter were calling the signals, but matchups are matchups when the call comes.
With Geno Atkins shelved, Michael Johnson had two sacks Sunday.
"In the huddle we were just saying stay in your gaps, cover your man," Evans said. "It's as plain and simple as that and I guess we fell short."
Iloka isn't buying that they were undermanned.
"It wasn't our personnel vs. their personnel," Iloka said. "They've got athletes, we've got athletes … It was straight up execution."
Minter, a true pro who has been playing out of position since Burfict got concussed in the last six minutes against Pittsburgh, also made it a point to defend the coaches.
"Everybody gets work in all the packages. We have to have Tez's back, we have to have Nick's back," Minter said. "We have to play better. It's the mental errors. We showed up to the game prepared. At least we thought we did.  Our coaches did it right. They had a great game plan. We just didn't execute. We had guys out of gaps. Guys let people get wide open. We just have to go back to the drawing board. We've got a lot of young guys."
If Trubisky didn't have his way, Howard and rookie running back Tarik Cohen (6.7 yards per 12 carries) had free movement in the run game as Howard made mincemeat of the middle.
"They didn't bring anything different," Billings said.  "You could tell what they were going to do by the backs, (Nos.) 24, 29. Everybody has to be at the same level. Some guys missed fits.  I know I did and some plays I just got reached (blocked). We just have to be smarter. It's tough, but backups know the defense. You're only as strong as you're weakest link."
Billings is one of the many kids that got schooled Sunday, but like Minter said, "This is the NFL." The scoreboard has no age limits, but it was left to the veterans to address questions about effort.
"We've got guys that weren't used to being in there with all the adjustments and stuff," said left end Carlos Dunlap. "So there was a delay there. I think we played hard. I think the effort was there. They out-executed us in the game. If we play them three times we win two.
"It's supposed to be next man up has to play like the first man in and we didn't go out and do that that's why they won."
Dunlap pointed to the three remaining games (at Minnesota, Detroit home, at Baltimore) against contenders as a motivator in a season that got away in the last two weeks.
"The next week of practice should be interesting," Minter said. "Our character will be told in the next couple of games. A team that's going to roll over or a team that's going to lick its wounds and still fight."
Cincinnati Bengals host Chicago Bears at Paul Brown stadium in week 14 of the regular season.