The NFL offseason rolls on with the intensity of a Bengals-Steelers overtime.
Trade demands. Free-agent visits. Blockbuster deals. Trade rumors. Guaranteed money. Endorsement campaigns. Retirement news conferences. NFL Network spots. Bond hearings. Blown-up trades.
And then there is the kid next door, a snap back to normalcy, a punt inside reason. There is Kyle Larson celebrating his five-year deal with the Bengals Tuesday night driving with his wife in his GMC Sierra truck to a little Chinese place in Hyde Park for dinner.
"I didn't take a visit," Larson said of his brief free-agent fling. "The Bengals were always No. 1 on the list."
He is a period in a raging paragraph of question marks, exclamation points, quotation marks, and dollar signs. A guy who still says, "Thanks for the interview."
"He's one of the most normal kickers I've ever seen," says Bengals special teams coach Darrin Simmons, a former punter himself. "He's just a regular guy who hasn't been caught up in the whole NFL thing. He's really adjusted well."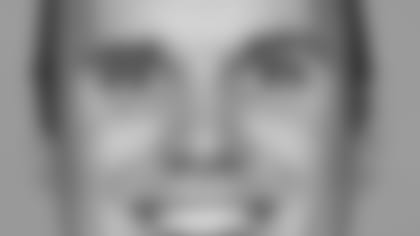 Larson is as normal as his 42.8-yard average per his 279 career punts. OK, nothing Pro Bowl flashy and booming. But nothing wildly inconsistent, either. Just steel-belted. As steady as that blue 1995 Chevy pickup that gave out on him late last season.
"I liked the fact that it was mine; that I had it since high school," Larson says. "I paid for some of it and my parents paid for the rest. I think that's why I kept it for so long. It was one of the first things I really owned."
So he splurged late last year and bought that '08 truck. But don't think the new contract is going to unleash a shopping spree. Lindsay Larson, the lady next door, uses her home design talents in two jobs, at the Pottery Barn and a flower shop. The Larsons are content in their townhouse in Mount Lookout, an eclectic slice on the eastern fringe of Cincinnati, and with a waiver wire pickup on the way in June there are more pressing needs.
A car seat, a stroller," he said. "It's our first, so we've got to get a lot of things."
Larson is as uncomfortable talking about money as he is comfortable in jeans and flannel shirts "or whatever I wore back on the farm," he said.
He asked his agent, Rob Roche, not to release terms and Roche preferred to stress what was behind the numbers.
"Kyle is excited to be a Bengal for the next five years and appreciates the commitment that the Bengals have made to him," Roche said.
Larson, 27, has played for just two teams since leaving Kearney High School and the family farm in Funk., Neb. After living the dream at the University of Nebraska that included dating Lindsay after they met at Kearney, he hooked on with the Bengals as a free agent and has become their most accomplished punter since Lee Johnson.
Just look at the club's all-time punting list.
With seven more punts he'll have the third most in history behind only Johnson and Pat McInally. Also this upcoming season, he'll join them in the top three in career yards and he's already in the top three with 60 punts inside the 20. That 42.8 is also in the top three and ahead of McInally.
"I'm just grateful to be able to stay in one spot and not have to worry about moving around," Larson says. "It's a blessing and when you talk to other kickers I realize how fortunate I am." All he's had to do is talk to Bengals kicker Shayne Graham. Graham got cut five times before he arrived in Cincinnati, where Larson has helped him become the NFL's most active accurate kicker as his holder. They may not be soulmates, but they've got the same steady approach that Simmons covets.
"It's not like it was in Carolina," says Simmons of volatile punter Todd Sauerbrun and intense kicker John Kasay. "That was oil and water. But these two guys are very even keel and that helps so much in the jobs that they do."
Simmons felt that was reflected in the pair's fairly solid '07 season after the trauma of the last two games of 2006. A misfire on an extra-point snap and missed field goal, all in the last minute, cost the Bengals an '06 playoff berth. But after missing his first try of last season from 53 yards, Graham knocked down a club-record 21 straight on the way to breaking his own season accuracy record at 91.2 percent.
Among the first guys Larson called with news of the deal were Graham and long-snapper Brad St. Louis.
And while Larson's numbers fell in 2007 to a 41.3 average and 35.2 net after a year he pumped out 44.5 and 38.6, respectively, he set a career-best with just three touchbacks.
Simmons also notes that in his first three seasons Larson improved a yard each year, starting at 42.2.
"That's really remarkable and shows you his capacity for improvement," Simmons says. "We've got to get back to '06. We've got to go back to getting the ball in the air. We tried to do too many things with Kyle last year. We're going to focus on it more."
Which means more work in the film room, where Simmons and Larson already spend every Wednesday, Thursday and Friday of the season breaking down his mechanics frame by frame.
"I'm going back to the small things and go back to doing what I was doing the first three years, which was directional kicking," Larson says. "How I'm holding the ball, shorten my steps. I've really only got one job: To make sure I give the cover guys the ability to make the play."
Larson is hesitant to talk about his goals for next season because he wants to think about them in the spring before lumping them with the goals he brings in every year.
"Average over 37 net, over 43 gross and have less than five touchbacks," he says.
In the meantime, he'll go back to being your neighbor.
The Larsons like to travel and visit relatives, so with the baby on the way, they decided to make one of those trips they always wanted to make. They stayed on Mission Beach in San Diego and made the drive up the coast to La Jolla.
"This was the time to do it," says Larson, whose time has come.
Lee Johnson, 1988-98: 746 Pat McInally, 1976-85: 700 Dave Lewis, 1970-73: 285 Kyle Larson, 2004-07: 279 Nick Harris, 2001-03: 177
Lee Johnson, 1988-98: 32,196 Pat McInally, 1976-85: 29,307 Dave Lewis, 1970-73: 12,447 Kyle Larson, 2004-07: 11,955 Nick Harris, 2001-03: 7,064
Dave Lewis, 1970-73: 43.7 Lee Johnson, 1988-98: 43.2 Kyle Larson, 2004-07: 42.8 Pat McInally, 1976-85: 41.9 Dale Livingston, 1968-69: 41.5