Rookie wide receiver Andre Caldwell admits he looks at the numbers. But just his own. And he likes them in the 29 range. In order to keep up with his favorite kick returners, he's watching their tape from last year.
"My thing is winning, but I'll peek at the numbers. I want to see how I'm doing," Caldwell said before Thursday's practice. "I don't look at the other guys because they've got plenty more returns than me. I look for 29 yards. Somewhere in there. That's a good number for me."
Not bad. His first 11 NFL kick returns compute to 27.5 yards. He's a yard-and-a-half off. But according to the Bengals Sultan of Stats, Jack Brennan, if Caldwell holds the average on nine or more returns the rest of the way he'll break the club's single-season record of 27.1 held by 1999 Pro Bowler Tremain Mack. A returner needs to have 20 returns in a season to qualify for league rankings, an average of 1.25 per game.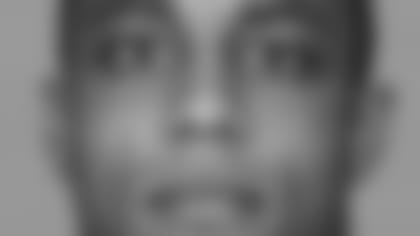 Caldwell, a third-round pick out of Florida that last returned a kick three years ago when he broke his leg, has his teammates talking up his speed now that he's taken over for Glenn Holt.
"It's nice to see Andre back there," says quarterback Ryan Fitzpatrick. "He has the ability to make guys miss and run through tackles. I think he's going to develop into a good run-and-catch guy."
"I think he's the only guy that can get down the field before I do," says safety Kyries Hebert. "I like him as the punt gunner when he's on the other side of me. He runs hard, doesn't he? And he's got good vision and he's fast."
Caldwell may not have any experience of recent vintage, but he's got the same ego he had ripping off his first four returns of 2005 for 31 yards a pop before the season-ending broken leg in the third game. He got a redshirt year out of it but never returned another kick for the Gators.
"I'm getting used to it; I'm loving being back there," he said. "I know I'm going to have all eyes on me and I'm looking for the big play to help my team get in good field position to start a drive."
The 6-foot 205-pound Caldwell's strategy is as simple as it is fast.
"I'm a speed returner," he said. "I try to outrun guys. I see a hole and I get in it. I'm not much of a read-it-out guy. I go to it and get it. When you settle in your feet and stop and try to make all those moves, those (tacklers) are still running. I think you've got to take them on full speed and try to catch them flat-footed."
Special teams coach Darrin Simmons is monitoring Caldwell's screenings and approves of the content. He's looking at '07 video of the Browns' Josh Cribbs, the Jets' Leon Washington and the Bears' Devin Hester. Cribbs led the NFL last season with a 30.7 average and two touchdowns, Washington was fourth with three touchdowns, and one of Hester's two touchdowns was a 97-yarder.
"My favorite is Hester (5-11, 186) because he's more exciting. I learn a lot of from him but I don't use much of it because I don't like to juke and all that," Caldwell said. "Cribbs (6-1, 215) is probably most like me. Leon Washington (5-8, 202) makes big plays. He's more physical than me, he's a little thicker. But all these guys hit the hole fast."
That's the key. Caldwell can run. Fellow receiver T.J. Houshmandzadeh didn't believe the 4.3 stuff until he saw him up close. Simmons knows it's the basic of the basics.
"All the great ones hit the hole and go," Simmons said. "But I wouldn't agree that he's not a reader. We put a lot on our guys with blocking schemes and positioning. I think the big thing is that he does everything quick."
So far, life is imitating games. Caldwell actually has the same or a better average than his three models this season. Cribbs is at 26.2, Hester is at 21.9, and he's tied with Washington at 27.5. Cribbs and Washington have a touchdown each and Caldwell is itching for one. If Caldwell had 17 returns by now with his average, he'd be tied for fifth in the league with Washington and Tennessee's Chris Carr.
"We haven't popped a big one yet," Simmons said. "We've had some to the 40 and 50, but we're trying hard to get the home run."
That may get more than a peek. LEVI EYES RETURN:
Left tackle Levi Jones says he hasn't been healthy since the second week of training camp, but he's still trying to get back even though the season has dwindled to three games. But don't look for him Sunday against Washington.
"I've got a job to do. Carson (Palmer), given the record, is trying to get back out there. I'm trying to get back out there," Jones said before Thursday's practice. "If I'm done and I can't get out there before the end of the season, I've got to wait another eight months before I play football again. The competitors in this league want to play."
And Jones has to be put in that category. His return to the lineup six days after arthroscopic knee surgery in December of the 2003 stretch still stands as one of the toughest deeds in club history. Jones is willing to go back even though there is no stretch run this time, but he says he simply can't help the team with how his right leg is giving out on him.
"It's no fun when you're half a man out there," Jones said.
He says he felt great until the second week of training camp, when he says he suffered what was diagnosed at the time as a hamstring injury.
"The injury kept getting worse and things got diagnosed a lot more serious than a hamstring," said Jones, who wouldn't get specific. "I kept playing through it thinking it was a hamstring and it flared up bad. Later in the season I couldn't really get out of my stance."
He felt like Steelers linebacker James Harrison exposed the weakness in his leg in the Oct. 19 game, but he didn't break down for good until Eagles defensive end Trent Cole used it to his advantage in the Nov. 16 tie. Jones said the coaches took him out to settle him down and he told them he physically couldn't do it because he couldn't anchor his right side. Rookie Anthony Collins has started since.
"Whatever it is, it's getting better," Jones said. "If it gets to a point it corrects itself and there's an extreme need, I'll play."
Collins, the fourth-round pick out of Kansas, is getting an audition for next season. After three humungous matchups in his first three games, Harrison, Baltimore's Terrell Suggs and Indianapolis' Dwight Freeney, Collins has had some good moments and given up some sacks, but the Bengals are liking his confidence and athleticism.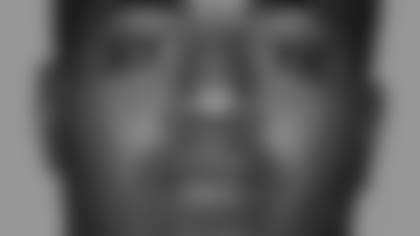 That is still a work in progress so it's unclear what they'll do with Jones in '09. So much depends on the development of Collins (is he a left tackle or a right tackle?), the status of right tackle Stacy Andrews (free agency), and what they pick at the top of the draft (a couple of left tackles are going to be available).
Jones is signed through 2012, so there would still be a decent salary cap hit if the Bengals made a move on him. Plus, proven left tackles aren't abundant and it's not a position that gets given away.
He has, however, noted the situation of his good friend, right tackle Willie Anderson. After an injury-plagued 2007 ended his 116 consecutive game streak, Anderson was deemed not healthy enough to beat out Andrews this season. Anderson turned down a pay cut the week before the season and is now the starting right tackle for the playoff-bound Ravens. Like Anderson, Jones has received more than half his $40 million deal with $21.3 million starting since his '06 extension.
"One man's trash is another man's treasure," Jones said when asked if he thinks the Bengals consider him damaged goods. "Look at Willie. He was damaged goods. He's about to go to the Pro Bowl, don't you think?"
The parallels are obvious, although Jones doesn't turn 30 until next August and Anderson is 33. But he's not sure what is going to happen next season.
"I don't think about it because God is going to put me where he wants me to go," Jones said. "Sometimes you'll be here, sometimes you'll be there. Who knows?
"Willie got back healthy and they kept trying to say there was a competition, but there never really was a competition. Willie let you guys know that and you see what ended up happening."
But Jones is going to try and get ready like he's going to play in the last two games and be here at least in '09.
"Whether it's next year, the year after or when my contract ends, it will have to happen at some point," he said. "Right now I've got a job to do."
Jones, still listed with a hamstring injury, didn't practice Thursday and neither did two other players who were limited Wednesday and were apparently downgraded in safety Chinedum Ndukwe (foot) and cornerback David Jones (knee). The backup running backs, Chris Perry (groin) and Kenny Watson (hamstring), didn't work again. (Thursday Injury Report)
Wide receiver T.J. Houshmandzadeh (hand) and right end Antwan Odom (shoulder) returned to full work Thursday.
Also Thursday the NFL released the top vote-getters in Pro Bowl voting by the fans at each position. Houshmandzadeh has the Bengals' best chance to make the AFC team that is going to be announced next week. Fans are part of a formula that also includes players' and coaches' votes and Denver's Brandon Marshall led all AFC receivers with 416,791 votes.