KEY MATCHUPS
NOVEMBER 12, 2006
A former NFL football executive (The Guru) and a current personnel director on a team not in the Bengals division (The Chief) break down Sunday's game and are split on Cincinnati's chances.
The Guru: You have to give the edge to San Diego, but I think this is a game the Bengals can win at home. San Diego's secondary isn't that strong and I think their quarterback can have a big day. It should be easier with (Shawne) Merriman out of there. The Bengals need a breakout game and they can do it against this defense.
The Chief: I like Cincinnati in this game because they have more matchups. I think it's going to be a shootout and the Bengals can outscore them. With Merriman not in the game, I think their pass protection is going to hold up and they can take advantage of that secondary. And San Diego hasn't played well on the road (with losses in last two away games).
WHEN THE BENGALS HAVE THE BALL
C Eric Ghiaciuc and LG Eric Steinbach vs. Chargers NT Jamal Williams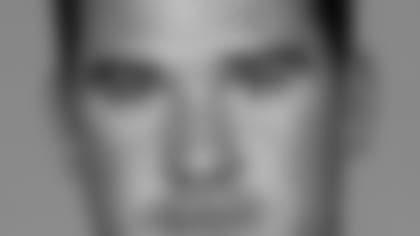 "Leverage," Steinbach said. "Low hands, low pads and you can block them. If the game is 0-0 instead of 14-0 last week at the start, Rudi would have had a big day, but we had to throw it more."
Anderson is on another Pro Bowl run as he tries to make it for the fourth straight year. He may be halfway there since Pro Football Weekly put him on their midseason All-Pro team.
"I don't think their safeties are very good in coverage," The Guru says. "Marlon McCree is an average player and they just don't get a lot of speed out of their other guys."
Thornton is impressed enough with the 310-pound Dielman's strength and attitude to compare him to Steelers Pro Bowler Alan Faneca. "Most left guards are athletic, but this guy is strong, too," Thornton said. "He's a former defensive lineman and it looks like on film he plays with a mean streak."
"Their two biggest guys against our two lightest so we'll be ready," Thornton said.
"He gets rid of it quickly," The Chief says. "He doesn't hold on to it."
This article has been reproduced in a new format and may be missing content or contain faulty links. Please use the Contact Us link in our site footer to report an issue.