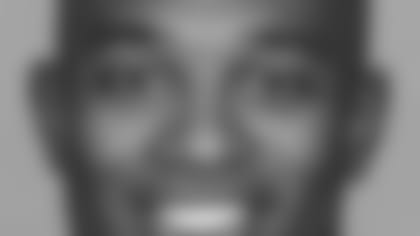 Tab Perry's body may feel like a Beechmont fender bender and his finger may currently look like a corkscrew. But one thing he can do is run.
Since he and Chris Henry went to the same NFL scouting combine in 2005, Perry can tell you it was he who ran under a 4.4 and Henry who ran over 4.4 in the 40-yard dash. Maybe more importantly, new Bengals wide receivers coach Mike Sheppard saw the same workout.
"Marvin makes such an issue of speed here," says Sheppard, "that it's unlikely we have any receivers that can't run."
It's an issue, of course, because Henry, the Bengals long-ball threat, is sitting out the first eight games of the season courtesy of his off-field misdeeds. Perry is the leading candidate for Henry's No. 3 wide receiver slot, but he thinks it's going to end up being handled by a variety of players.
There is, after all, Antonio Chatman, a speedster with 74 NFL catches; Bennie Brazell, an Olympic hurdler; Glenn Holt, a former college free agent who always seems to get open; as well as Perry, a self-described "utilityman."
But Sheppard, who worked with NFL receivers for 13 seasons at five different teams before arriving here, isn't so sure.
"The problem by committee is that we can only dress so many players on Monday night," says Sheppard of the Sept. 10 opener against the Ravens. "Whoever it is going to be has to be a good special teams player and fill a couple of different roles at the receiver spot."
That would seem to fit the 6-3, 210-pound Perry to a T., since he broke all the club's season kick return records as a rookie while scoring a touchdown each by running and receiving. He can line up in the backfield, on the outside, or in the slot, where quarterback Carson Palmer sees a physical formidable duo with T.J. Houshmandzadeh that is difficult to tackle.
"Right now I would say I'm a utility guy," Perry says. "Whatever you need me to do. Blocking. Screen passes. Crossing routes. Shovel passes. I don't think there's going to be a definite three."
One thing is for sure. Perry is sore after his first extensive work on the field since being lost for the season at the end of the second game of last year with a hip injury.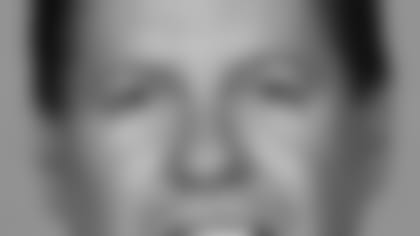 "He was the most worn down of the guys coming out of the minicamp," Sheppard says. "But think of it. He went through five practices in two and a half days after not being able to prepare for it during the offseason because of the injury. Physically he just needs to get back where he was and that will take some time."
One day it's the back. One day it's the finger, which he dislocated Saturday morning.
"Some days I feel good; other days I don't feel so good," Perry says. "But that's to be expected when you haven't been on the field in so long. By training camp that should be all cleared up."
The big fear is that Henry's big 6-4 target is going to put a crimp in Palmer's long ball plans. Even Perry, out of UCLA's West Coast offense, says, "My game is more inside. The 30-yard range, crossing routes. I'm faster than Chris, but he's got the great knack of going up and getting the long ball. That's something I have to work on."
But Sheppard and Palmer think not only can Perry go deep, so can a couple of other guys, including two you may have heard of: Chad Johnson and Houshmandzadeh.
"He's underrated there. He's got speed and he's explosive. Tab can run by corners," Palmer says. "Bennie Brazell has been running Nine routes by every corner we've got - first-rounders, starters."
Perry is probably faster than Johnson, too, but no one has a faster start in the league than Johnson off the line of scrimmage. Johnson is the guy Perry is thinking about when he says there is football fast and then run fast.
And Sheppard is careful not to leave Houshmandzadeh out of the long-ball game. Houshmandzadeh is fond of insisting Palmer only threw four bombs to him last year even though he's got a good track record of catching the deep one. His longest play last season was only 40 yards, but it went for a touchdown and three of his nine touchdowns came on passes of at least 30.
"You look at the film cutups," Sheppard says, "and T.J., can go and get the Nine Route."
Sheppard is hesitant at handing out the No. 3 job so early. Perry is sore. Brazell is fighting a groin injury and has missed some time. Chatman has been the healthiest, he looks quicker than last year, and he looks ready to assume the mantle of punt returner.
But will Palmer be able to consistently find a 5-8 target? It's a good question because when he's throwing to Henry, he's throwing to one of the few 6-4 receivers in the league.
And he is still throwing to him. Henry's suspension won't go into effect until the Monday before the regular season.
"It's unfortunate his decision-making does not reflect the kid I know," Sheppard says of Henry. "He's a good kid. He's got a nice way about him. He works hard. You can coach him. He's looking to get better. I like him as a person. I really like him as a player. He practices hard. When it looks like he's not going full speed, he's long-striding. He's such a talented kid."
But the Bengals won't have him in those first eight games, when they play three top 10 defenses from last year in Baltimore, Pittsburgh and New England.
But they will have Palmer.
Sheppard, who has worked a couple of Peyton Manning camps in recent summers, has been suitably impressed.
"I've never seen anyone throw the deep routes better," Sheppard says of Palmer. "I've never thought about comparing Carson and Peyton. I don't think anybody throws the deep ball better than Carson. Certainly he's as good as Peyton and Tom (Brady) and the other elite guys.
"The thing I love about Carson is he's confident. He's a great communicator and he can throw any pass you ask him to."
Who he will be throwing it to instead of Henry looks to be a cast of thousands.
"We'll be different without him," Sheppard says. "But these other guys are unique, too."