Just imagine if the 2005 and 2006 Bengals responded as maturely to adversity like the 2008 Bengals have in this winless season and it makes you wonder if they could have avoided the implosion of the 2005 playoffs or the three-game losing streak that ended the 2006 season and knocked them out of the playoffs.
No arrests. No public explosions or locker room implosions. No headlines or sound bites.
But that makes it all the more remarkable.
And make no mistake: They have played miseraby and they know it. But it has yet to turn into a sideshow.
Nat King Cole symbolized the Bengals calm with his crooning over the locker room sound system.
"It doesn't get any better than that," wide receiver Chad Ocho Cinco said.
On one hand, Ocho Cinco said Wednesday, "I think we're handling things in a different way than we normally would," but then said, "Nah, we were mature in '05 and '06."
He'd get some disagreement there. Even Bengals quarterback Ryan Fitzpatrick notices the difference and he didn't get here until last year.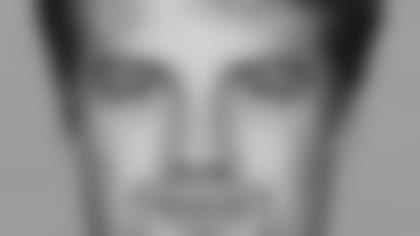 "I keep getting phone calls with people asking me about it," said Fitzpatrick of an implosion, "and really I keep saying it: We haven't won a game yet, but the locker room is actually in high spirits in terms of the work ethic and being excited to come to work every day, and that hasn't died off at all. I would say that it was certainly more volatile last year in the locker room at this point of the year than it is now.
"I think there are particular players that are a year older, more mature. There's a lot of different things. But I just think that part of it is the group that we have in the locker room this year and the way that the guys have kind of molded together."
Ocho Cinco knows all eyes are on him. Last year on Monday Night Football he and Carson Palmer had a visible blowup and it was a year ago this week that he stopped talking to the local media in a ban that didn't end until training camp.
"I can't remember last year," said Ocho Cinco, who says the Bengals aren't resigned to losing. "Voicing that you don't accept it doesn't help either. That just leads to more negativity, so better to just be as positive as possible like I've been. I've been pretty damn good, too."
On Wednesday, sounding more like Obama than T.O. , he used himself as Exhibit A that head coach Marvin Lewis has not lost the team, as CBS studio honchos Boomer Esiason and Bill Cowher asserted Sunday. After "respectfully" disagreeing, The Ocho argued that he has even been a leader, a role he has politely declined in the past. "The first person that would be lost would be me," he said. "Think about it ... but I've been upbeat, I've been positive. ... When things are going good, they feed off my energy. So things are going bad, (but) I'm still keeping that positive nature, maybe everyone is feeding off of that."
The Ocho suggested that the players are rallying to get a win for Lewis, their embattled leader. Lewis does think there is a certain maturity on display.
"I do think in times of adversity, you can look around and see who scurries away and who's looking to hide, and I don't think we have any guys looking to hide," he said. "So in that fashion, that's good. I think the guys have taken the responsibility on themselves, and they're not pointing fingers, because there is enough to go around that we all need to do better. I think that's important."
But some things haven't changed. Talking to the Jacksonville media Wednesday, The Ocho denied that he had stashed an Obama banner in the end zone Sunday in Houston and planned to unfurl it for a TD celebration.
"The NFL might throw me out the NFL. I'm serious. I've done some crazy stuff, but man, if I did that ... ," he said. "What do you think would happen? Would that be a good thing or bad thing? Would I get in trouble?"
"Maybe Obama's campaign would've paid for my fine. That would've been some good pub. Not like they really needed it but it would've been nice."