 This is what competition is supposed to do. It brings out the best in one and stokes the fire of the other.
Enter Keiwan Ratliff, who lost the nickel cornerback job to first-round pick Johnathan Joseph despite two long interception returns this preseason that included a touchdown.
"It is what it is; not really," said Ratliff, when asked if he's surprised. "I understand the business part of it takes over sometimes, so I have to put on tape what I can for everybody who is watching and hopefully somebody likes it."
Oh, the Bengals like it. They must because Ratliff is still here even though at least one other team inquired about his services during the preseason. But the fact is, the Bengals acquired a consensus first-round pick in Joseph and in this business if he can't play nickel now, then something is drastically wrong in the NFL order.
"He's been our starting nickel player since he walked in the room, since we drafted him," sniffed head coach Marvin Lewis on Wednesday. "I don't think there is any great shakes there. He's been our starting nickel, the inside corner on third downs, since we brought him here. He's taken the snaps with the first group the whole time."
As for Ratliff, Lewis observed, "Keiwan has done some good things, but Johnathan will be our inside corner on third downs. ... I don't know if it affects Keiwan's role at all. I don't know whether Keiwan had a role. Everyone's got to earn their role around here."
Joseph's role as the 24th pick in the draft is 'Resident Stud'; a player some believe is in the early stages of a run that could verge on at least a near Pro Bowl career. Ratliff's role as a second-round pick in the 2004 draft as the 49th player taken is as 'Versatile and Solid Player' who can assert himself on passing downs while also returning punts and filling in at safety during a pinch.
The difference between the 24th player and the 49th player comes down to inches, pounds and split seconds. At 5-11, 193, Joseph is slightly bigger than the 5-11, 185-pound Ratliff, and as the second fastest player at the NFL scouting combine back in February, more than a tad quicker. Lack of speed, the scouts say, is what dropped Ratliff to the second round.
Speed clearly is a factor in putting Joseph inside in the slot when the other team goes with more than two receivers and starting corners Tory James and Deltha O'Neal need help.
Even though he never played a game at South Carolina in the slot ("I just played in practice," Joseph said.), he showed the Bengals he could do it in practices when he went up against a host of different slot receivers ranging from savvy T.J. Houshmandzadeh to physical Kelley Washington to speedy Antonio Chatman when Chatman was healthy back in the spring.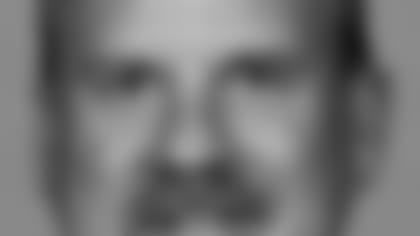 Secondary coach Kevin Coyle is looking for some kind of mythical centaur-like athlete in the slot; a guy that is almost half linebacker, half flanker.
"You've got to be able to decipher things very quickly. There are a lot of route combinations coming at you fast," said Coyle after Wednesday's practice. "On the outside, it's just you and the receiver. Inside, there are multiple receivers and multiple responsibilities in not only the passing game, but the run game. At times you have to play like a linebacker and you need that speed and agility to cover receivers in the slot that are generally the quicker guys."
Even though Joseph scalded the turf at the Dome in Indianapolis by running that searing 4.32-second 40-yard combine dash, he admitted he had to get used to the quick, different style inside at the pro's warp speed.
"There are a lot reads. You're looking at the offensive linemen trying to get reads if it's pass or run," Joseph said. "You just have to be more aware. You're trying to get your hand on this guy, that guy, you're in this zone, that zone, and there's a lot of passing off (receivers). On the outside, it's just pretty much you and the other guy."
If Ratliff sounds frustrated, what more can a guy do? In the Mock Game at training camp he returned one of two interceptions for a touchdown. Against Washington he took a pick 52 yards the other way and in Buffalo he took one back for a score.
"It is what it is," Ratliff said.
But the Buffalo game also revealed a Ratliff weakness. When he jumped a route on wide receiver Lee Evans, Ratliff didn't have the speed to recover in time as Evans sped past him for a 47-yard touchdown.
Joseph got beat for a touchdown late in the first half Monday night when he let Green Bay's Donald Driver break to the outside on him and allowed quarterback Brett Favre's 17-yard touchdown pass. But it wasn't because Driver was faster. It was because Joseph lined up in the wrong technique.
Joseph, it seems, has been a bit more all-around. It will be recalled Ratliff's pick against Washington came partly because of a Joseph blitz off the slot, a task the club thinks he does well.
"He's done everything well. He's been a great blitzer. He's been a good tackler," Lewis said. "He's understanding how and what we're doing. It's what we expected when we drafted him. We thought he'd be able to handle the wide receivers and kind of eliminate them from the game. ... The game has not been too big for him. It's almost as though it's his second year and not his first."
Even if Colts quarterback Peyton Manning only plays a series Friday, it's going to be another big speed test for Joseph on the same field he already passed the combine's 40-yard exam. He figures he's going to be out there right away because Indy uses the three-receiver set "like it is their regular formation. All those guys, from the quarterback to the receivers to the tight ends are quick," he said.
On Monday it was Favre. On Friday it's Manning. Ho hum. Just another Hall of Fame tour for an NFL rookie.
"Every time I go out there, I'm going against guys I saw play on TV," Joseph said. "Every game is a big challenge for me now."
His biggest challenge looks to be keeping the job from the competitive, talented Ratliff.
"They haven't before," said Ratliff of a possible rotation. "I hope they do change it. I'm just going to do whatever I can wherever they put me."