The Bengals have named linebacker Rashad Jeanty as this year's team winner of the Ed Block Courage Award.
The award honors NFL players who demonstrate commitment to the values of sportsmanship and courage. Each team selects one player as its nominee. Jeanty will be honored with the other recipients at the annual awards banquet in Baltimore following the 2008 season.
"Rashad is very worthy of the recognition bestowed upon him by his teammates," said Paul Sparling, Bengals head athletic trainer. "He came through some tough childhood circumstances, he worked his way into the NFL through the Canadian Football League, and he is one of our finest examples of a player who fights through injuries. He gives it his all every day, on the field and off the field."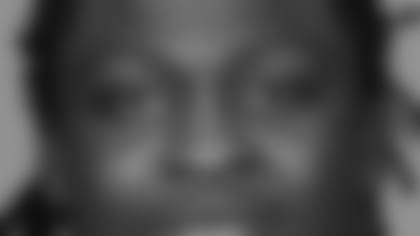 Jeanty has played in all 13 Bengals games this year, with 12 starts. He ranks third on the team in tackles (82), second in special-teams tackles (15) and tied for first in forced fumbles (two). He also has a special-teams fumble recovery, a Bengals onside kick recovery, five QB hurries and two passes defensed.
A native of Miami, Fla., Jeanty played in college at Central Florida and entered pro football from 2003-2005 with Edmonton in the Canadian Football League. He signed with the Bengals as a free agent in 2006 and now has 35 career NFL games played with 28 starts.