The Bengals lost their third safety for the season and second in three days Thursday whey placed starter Dexter Jackson on injured reserve with a hamstring injury.
They signed former Brown Chris Crocker to replace him on the roster and his 80 NFL games were on the field Thursday in time for practice.
Marvin White, who Jackson replaced in the lineup when he returned from a thumb injury Oct. 19 against Pittsburgh, figures to move back into the lineup Sunday against Jacksonville.
"Marvin and Chinedum (Ndukwe) will be back there where we started and we'll able to keep things moving," said head coach Marvin Lewis after Thursday's practice.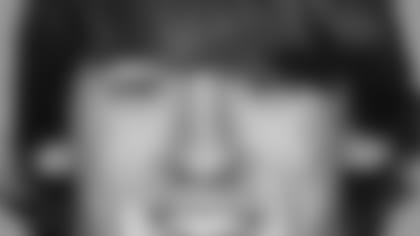 Suddenly, safety John Busing figures to go from the shelf to the field, probably as a special-teamer after he re-signed Tuesday. Wednesday marked two months and a day since he last wore shoulder pads in the Bengals preseason finale in Indianapolis.
"Just like I never left," said Busing before Thursday's practice. "It's hard to simulate tackling, but I've been doing it for the past 12 years so it should come back pretty quick."
Busing got cut two days after that game, but his stint with the Bengals in 2007 convinced him that if he stayed in shape he would get a call from somebody before the end of the season.
Jackson becomes the 10th Bengal to go on IR since the Aug. 28 preseason finale. After the '07 preseason finale, the Bengals put nine players on IR the entire season.
"You see how much the 53 changes throughout the year," Busing said. "It's a revolving door. I figured if I kept working, something good would happen."
That usually means something bad for someone else and in this case it was rookie safety Corey Lynch injuring a bone in his knee on special teams Sunday in Houston and becoming No. 9. Another safety that beat out Busing in training camp, Herana-Daze Jones, went on IR 10 days before with a hamstring injury.
The 5-11, 200-pound Crocker opened this season with the Dolphins and played in the first six games, with two starts, posting nine tackles and a pass defensed. He was released by Miami on Oct. 21.
He had signed with Miami April 2 as a free agent after playing the previous two seasons in Atlanta, where he played under Bengals defensive coordinator Mike Zimmer last year.
"He knows a lot of calls. Not all of them, but he knows me and how I want things done," Zimmer said as he came off the field Thursday. "He's a good kid and he's got good experience."
Crocker is a third-round draft choice of Cleveland in 2003 and played for the Browns through 2005. He has 54 starts, 295 tackles, seven interceptions, 29 total passes defensed, six sacks, two forced fumbles and two fumble recoveries.
Jackson's third season with the Bengals was a tough one. He broke a thumb in the opener and missed the next five games before apparently injuring his hamstring in Wednesday's practice.
After Ndukwe and White, the Bengals have special-teamer Kyries Hebert left at safety besides Crocker and Busing.
Also not dressed Thursday was SAM linebacker Rashad Jeanty (foot). Defensive tackle Domata Peko (ankle) returned.