The return of Kenny Irons is unknown.
But what we do know is that he has been kicking it so hard this spring and summer that the force of his post-workout vomiting into the nearest garbage can has become legendary.
And there are pictures circulating of him absolutely prostrate in front of his locker after sessions with the infernal machines Irons has come to dread.
Indeed, Irons, sidelined for nearly a year since ripping an anterior cruciate ligament on the fourth carry of his NFL career, has grown weary of the entire rehab process. But also more determined because in the last month he has finally felt his body responding.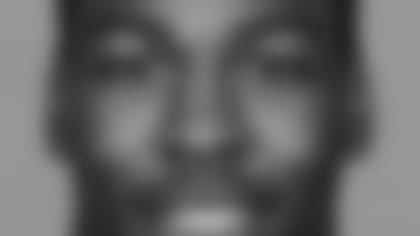 "Same thing every day," Irons says. "Get up, come to the stadium, stretch the knee out, go in the weight room or go on the field, go get some lunch, come back, stretch it out again, go home, walk the dog, get something to eat, fall down on the couch, then wake up and do it all over again."
"It's tough," he says of a summer he has been home to Georgia only once and that was the Fourth of July. "You see everybody around here disappear and go off and you're here just doing rehab over and over. Sometimes I just wish my knee was OK and I could go off to the beach and just chill."
But if there is a more delightful and upbeat human being than the 24-year-old Irons, they exist in fiction. A second-round pick out of Auburn, the quick and elusive Irons was supposed to give the Bengals out of the backfield what the oft-injured Chris Perry couldn't.
Now with a twist of the knee and fate, Perry is the guy healthy for this camp while Irons tries to get there.
"Whatever I have to do to get back on the field, I'm going to do it," he says. "I don't care what it is. This has been very frustrating. Very tough. Ever since I was a little kid, I've wanted to compete on the field, taking on linebackers, DBs, whoever it is."
At the moment, Irons has no idea when he's going to be able to do that again after Dr. James Andrews performed reconstructive knee surgery 11 months ago in Birmingham, Ala.
It was thought he would be back this spring, but he says he's had a couple of setbacks stemming from a buildup of scar tissue.
So he couldn't get on the field for the voluntary camps in May and June and since he's not sure when he can come back, that may mean he could be shelved until October.
If he steps on the field just once before the final cutdown date of Aug. 30, that means he wouldn't be eligible for the physically unable to perform list (PUP). If he goes on PUP, he could continue rehab and not be on the 53-man roster. But he also couldn't practice for the first six weeks of the regular season.
So he's not sure. But he's not ready to call '08 a washout.
"If I can't come back until next year," he says, "I'll be a beast. I'll be big, fast, I'll be running through people. I'll have a double chip on my shoulder. They'll be saying, 'Who is that guy?' "
That's what they were saying when he wowed the fans at Georgetown College with spins and jukes last year during the team's intrasquad scrimmage with 65 yards on 10 carries that included a 24-yard cutback up the middle. Six days later his plant foot got caught in the FieldTurf in Detroit.
"I didn't get hit. It was just a typical play. It was a toss on a sweep," Irons says. "I think it's because I was so nervous. I was wide-eyed. Like, 'Here I am in the freaking NFL,' and I was a little weak. You know that expression: 'Weak in the knees?' I think that's what it was."
Irons says he has felt the knee coming back this month. "It's not dragging anymore and I'm getting more and more extension," and he is putting the weight back on. In the lowest moment of his rehab, he was a scant 170 pounds, about 30 less than the night he got hurt. Now he's 185 pounds and climbing.
"I want to play at 205, 210," says Irons, who has no doubts that he'll be back to what he was. "I know I've got to work at it and if I do I'm going to have the same agility and speed."
Irons says Nick Cosgray, the Bengals director or rehab, won't let him let up. On Tuesdays and Thursdays they go through a grueling double session. In the morning (he gets there at 8 a.m.) Cosgray puts him through drills on the field ("It's so hot up there it's burning up," Irons says) before they break for lunch and then he does some work in the weight room when he returns at 1:30 p.m.
One of the machines Irons duels is the "Shuttle," where he pushes it back and forth with two legs, then with one of each, and then moving back to two again, for a solid six minutes.
If that doesn't make you hurl, there's the treadmill. He jumps on and off that nine times after each 10-second sprint as fast as he can go.
"That will get you," he says.
In the meantime, he thinks about the day he'll be back on the field.
"I love to compete," he says. "I love to run hard in practice. That means you're helping yourself and you're helping your defense. You're trying to make everybody better. That's what I want to get back to."