Robert Livingston, the secondary coach in charge of the safeties, is in the process of emphasizing the Bengals' point of emphasis under new defensive coordinator Teryl Austin.
Livingston goes one better and punches it up on his rolling vista of a computer screen. But he has to go back nearly three years ago, which is part of the problem but also part of the solution.
Bengaldom knows it as the day MVP candidate Andy Dalton breaks his thumb early in a 33-20 loss to the Steelers that dooms head coach Marvin Lewis' best shot at securing a post-season bye.
But Livingston finds a razor-sharp teaching point later in the game.
He's clicking to safety Reggie Nelson's last interception as a Bengal and his NFL-leading eighth of the season. Now Livingston is pointing at Steelers fly guy Martavis Bryant on top of the screen lined up at the Bengals 47, covered by cornerback Josh Shaw in a man-free set and running a go route down the sideline. Now here is Nelson, the man free lurking near the opposite hash, setting sail for Shaw and Bryant and greeting them at about the 5 with a tumbling catch.
With a smattering of newcomers in his room who looked promising during this week's first voluntary practices of the spring, led by the intriguing second-rounder Jessie Bates, Livingston has new ears to hear the off-season mantra of forcing more turnovers. But the Bengals still need their safeties, whether they're playing in the post against the deep ball or in the box against the run, to do both.
"When you talk about a post safety making a play outside the numbers, the first thing you think about is Reggie's play against Pittsburgh," Livingston says. "The hope is all these guys continue to grow and take the next step as centerfielders. Regardless of how you got here. Drafted, college free agent, whatever. That you have a good spring, fly to the ball and make plays downfield. If you're a free player, you go get the ball two yards outside of your number and go take it away from him."
Numbers don't lie. They scream, yell, pant. In the two years since Nelson departed for the Raiders after those eight Pro Bowl interceptions, the Cincy safeties have combined for nine.
Livingston is convinced his veterans like George Iloka, Shawn Williams, Clayton Fejedelem (the trio who has those nine picks), Josh Shaw and Brandon Wilson can go intercept the ball at a better clip. He also likes the looks of three rookies, Wake Forest's Bates and the undrafted Tyrice Beverette out of Stony Brook and Hawaii's Trayvon Henderson.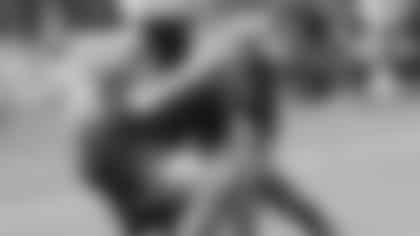 (By the way, Beverette, a guy they talked about late in the draft, is a guy to keep an eye on. The Jets cut him from their minicamp and the Bengals gobbled him up for their own camp after beating the Giants to the phone.)
The 6-1, 200-pound Bates has apparently been as advertised as Livingston rotates everyone through the first and second groups. He's got range, understands the game and at some point figures to push for quality time.
But it is Fejedelem, the third-year backup and Pro Bowl special teams candidate that has the safeties' lone pick of this week. Like offensive line coach Frank Pollack said about his group when practiced open, everyone is going to have a shot everywhere.
"It's a good group," Livingston says. "The young guys are flying around, which is what you want. They might make a mistake, but they do it fast and they don't do it twice. And I can't say enough about the veterans. They've been great helping the young guys and you don't always see that."
Livingston also thanks Nelson for that since the influence of his attitude and personality dwarfs his 23 Bengals' interceptions in 93 games. And that's hard to do given they are the sixth most interceptions in franchise history. Without his six off Steelers quarterback Ben Roethlisberger you wonder if the Bengals would have made the postseason in all five seasons Nelson roamed the orange-and-black post. But when Livingston displays Nelson on the screen for his group, his clicker points to a lot more than ball skills.
"Reggie has a phenomenal story and he's still writing the story," Livingston says. "He was essentially gave up. When he got here he got a second life. I think that stayed with him a little bit. 'I want to do what I can do to help somebody else because somebody helped me.' My lasting impression of Reggie is his ability to work with anyone who asks for help."
There are four generations at work at safety that started even before Livingston joined the Bengals as a scout in 2012 and the coaching staff in 2015.
Before all that, in 2008, Chris Crocker arrived off the waiver wire with his natural mentorship and revived his career along with becoming the glue of a Bengals secondary that had two young Pro Bowl caliber cornerbacks in Leon Hall and Johnathan Joseph. Nelson, Jacksonsville's first-round pick on the verge of release, brought his Second Wind into Crocker's environment at the end of 2010 and by the time they drafted Iloka in 2012 and Williams in 2013, Nelson was an established leader in the room.
Nelson helped Iloka enough with the defense that Iloka soon got the nickname "The General," while Nelson forged a friendship with Williams that is still tight. He even schooled Williams how to pick Ben in the fourth quarter, which both did in the 2015 win in Pittsburgh that basically gave them the AFC North title. Now it looks like Iloka and Williams have embraced the Reggie role with another band of kids.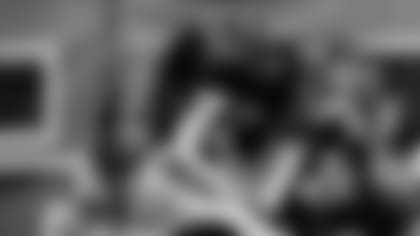 "You hear about guys that want to leave a place better than they found it," Livingston says. "I think Reggie is a guy that felt that way and actually did it. He showed up every day with a smile on his face. He loved the game, loved what he was doing."
Livingston counts himself lucky. When he became an assistant special teams coach in 2015, he watched three old pros work in the secondary. Hall. Nelson. Adam Jones. Their generosity to younger players and what they meant to chemistry made a deep impression on a young coach.
"Watching all those guys be good for the room, teach the room, not bring it down when things weren't always great," Livingston says. "They were always there for the young guys. When you do that, then all of a sudden when you're a young guy and you grow up you remember kind of how you got there."
Now the young guys have to jump off the screen with the ball.
"We've just got to get back to making plays on the ball," Livingston says. "I think everyone in the room can do it. Everybody is going to be given the opportunity."
The Bengals continue their offseason work at OTAs.