On the Kilgore Junior College football team, you had to pay for your gloves. So Marvin White never wore them until he arrived in the NFL last year and they were handed out like free samples.
"It's amazing how well they treat you," White says. "When I started playing last year in the last two games, I went back to my old self. No gloves. I started to feel like myself. I wasn't nervous out there."
White is certainly hitting like his old self. The self-acclaimed "Big Mama's boy," the TCU terror who fathered more hits than a campaign ad, has been the Bengals' most visible defensive player in his second season.
On both positive and negative plays as he goes through the hard knocks of growing up an NFL safety. Indeed, he's emblematic of that young secondary that looks good one snap and on the next one snaps defensive coordinator Mike Zimmer.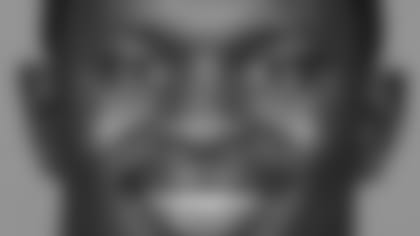 Last Saturday night White separated a couple of receivers from the ball with some body shots while also making six tackles. He also gave up a 54-yard completion.
White got fined in the first preseason game for his helmet shot on Packers wide receiver Ruvell Martin (he's appealing) on a night in which he put a hellacious shot that took the helmet off wide receiver James Jones but not his feet on a missed tackle that resulted in a touchdown. He also forced an interception by getting his hand on a pass.
"He's smart enough, he's fast enough," Zimmer says. "He's playing a little cautious right now. When something bad happens, he has to let it go. He lets it linger for a little bit. He'll hit you, but we'd like to get him to hit a little higher and to wrap."
One of the guys at Kilgore back in Texas nicknamed White "Gator" because of his Louisiana roots. But White says it fits now, too, because he's hungry and edgy. He remembers the things he didn't have and had to do.
Like when he hurt his shoulder at Kilgore and he went back in the game with a kneepad shoved up in there.
Like the nights before his games in high school when he was up until 4 or 5 in the morning trying to find his stepdad because his mother needed the car to get to her job as a cook at a truck stop.
"It's the kind of lifestyle I come from," White says. "I had to work so hard. I didn't qualify for college coming out of high school. I had to go to Juco and then I got a chance to see Division 1 players, and they never treasured what they have. (At TCU), we got new uniforms. (At Kilgore), we had old ones. You had to keep the same cleats for the whole year even if they got holes in them. You really had to love football if you wanted to get to the next level with only 30, 40 people in the stands."
Zimmer, disappointed in the defense's effort against the Saints, is used to these guys flying to the ball and he has called them out for Thursday's preseason finale (7 p.m.) in Indianapolis.
He knows if he wants to find somebody flying, he just has to find No. 26, the jersey White has already sent to his high school coaches in Port Barre, La.
But Zimmer says "in a game he has to play under control and composed."
White, nearing a degree in education after reading problems slowed his progress in elementary school, is known as a bright, alert guy that gets it. He knows where Zimmer is coming from.
"Not every shot has to be a big shot; choose my shots," White says. "Just being a sure tackler back there. Not just trying to kill a person, but just get a guy on the ground and wrap up. Choose when is the right time to take a shot. Just line up and play."
White wants to develop a reputation for jolting receivers so they have second thoughts about coming across the middle. That guy's a hitter, he wants them to say.
"That's something you can't do it a couple of games; it takes three to four years," says White, but cornerback and draft classmate Leon Hall says he's already doing it. "You knew that was coming," Hall says. "That's what he did in college. He's not afraid to hit you and it's getting to the point where receivers are watching on film and they're starting to see it's going to be tough coming across the middle. But if you ask him, he thinks he's one of the best cover guys on the team. That's the great thing about him is his versatility."
At Tuesday's practice, Zimmer had White stand with him while another secondary was on the field and the kid knew all the checks and what everybody was supposed to do. But a couple of days before against the Saints, Zimmer saw him execute what could only be called a bad play on the 54-yarder.
It was second-and-14. Even though the Saints came out in a running formation of a fullback, running back and two tight ends, Zimmer said there is no way White should have bit on the play-action fake because it was such a clear passing situation. It didn't help, Zimmer says, that Hall didn't hit Robert Meachem coming off the line, but he also says White can't let the guy get behind him.
White says it was more of a technique problem than anything else when Meachem went by him.
"I read the play the whole time. It's not like I got caught up in the play-action," White says. "I just think I should have flipped my hips earlier. If (the receiver) gets to a certain depth, there's only so many routes he can run. I just have to anticipate the route more. Rather than just staying and looking at the quarterback, I should have turned the hips and run to the post.
"I talk to our corners because they play man-to-man all the time. I get tips from Leon and (Johnathan Joseph) and I watch them."
They watched him back in Port Barre on Saturday because they beamed the Saints back home. It was a big night for Donnie Perron, White's high school coach, and he had to chuckle when told that White said, "If it hadn't been for my high school coach, I couldn't have made it."
"That's Marvin," Perron says. "He's never been afraid to give other people credit. He's a great young man and we knew he had a special talent and we wanted to see him get the chance to do it."
White tells his life story just like he plays: flat out with hard knocks.
And he tells it to the kids, whom he saw this past offseason when he worked out in the Port Barre weight room and hung around to sign autographs and talk to them about doing it the right way in the community.
"I went through a lot tough times. Most kids probably couldn't have handled it," White says. "Later on in my life, (Perron) got my mother a job in the school district as a cook. That's probably not a big deal to you, but it's a big deal to me. Now she gets benefits and she can work from 7:30 until 2 instead of all hours in the middle of the night. It's something I appreciate."
Even though he's the youngest of three sons, White felt like he was the man of the house in the small trailer on the dead end street he shared with his mother, Terry, and his stepfather. It was a difficult relationship with the older man who had problems with drugs and money, and White found himself constantly looking out for his mother.
The relationship has since ended, Perron says, and Terry has remarried Marvin's father and she now lives in a home White bought for her last year across the bayou not far from the high school, but far away from the trailer.
"She just wanted the best for him. She raised him right. He's very respectful and she's real proud of him," Perron says. "He never let it get to his head. I'm really not surprised he's made it this far because of his determination."
Perron saw it early. Because of his reading difficulties, White was a couple of years behind in school and he ended up on the varsity in seventh grade because he was the proper age. When his eligibility was done after his sophomore year, Perron shepherded him through the college process.
"Once he got into high school, he did fine with his reading," Perron says. "He didn't get his degree from us, he got it over the computer when he left, and he ended up getting it before our seniors. He really wanted to go to LSU and Nick Saban said he was the best player at that position he'd seen, but ... "
Saban didn't want to sign a Juco guy that would probably only end up playing a year for him.
"He hung with it, though," Perron says. "He didn't mind going to Texas (Texas Christian University) because it was close and it's a good school. When they were looking at him, a guy told me it's like Tulane. Great academics and he's getting his degree there."
As if he needed anything else to make him hungrier, White watched some guys he played with and against.
"I was at Juco because of grades and that's my fault," White says, "but I saw my friends and other guys playing Division I that I knew I was better than and that put a chip on my shoulder.
"When times got tough, I thought of my mother and all the things she went through to put food on the table. I thought, 'If a lady can do that, then so can I.' "
So he's still got the hunger pains. He's known as a hitter, but he wants to be able to cover. He knows he's got to tackle and not get fined, but he also wants to be a hitter.
"I'm not going to change," says the man they call Gator now for a variety of reasons. "That's my style."