*                               Adam Jones carries his mates' respect.*
His teammates and coaches weren't happy that cornerback Adam Jones had been left off the Pro Bowl team as a returner. Even though Jones leads the NFL in kick returns and is third in punt returns, he lost out to Devin Hester and Darren Sproles.
Sproles leads the NFL in punt returns, but doesn't show up on kickoffs, where Hester finished 11th.
"Hands down. He should have been as the returner," said Bengals Pro Bowl punter Kevin Huber. "I think that's the craziest thing. When I saw he wasn't in there, I think that's a huge mistake. For my sake, I didn't go in expecting. I had hoped for it, but crazier things have happened, as you can see with Adam.
"I talked to him. I told him he definitely deserved it," Huber said. "He should have been picked. He knows how it is. He's happy for me. He understands the business. I think he's excited to get back against Pittsburgh and have a good game."
HOMER HUBES: Huber is the first Bengals punter to be selected since Pat McInally in 1981 and the first Cincinnati native to make it as a Bengal after playing high school and college football in Cincinnati. He could care less the Pro Bowl is in Glendale, Ariz., this year and not Hawaii.
"I don't care. It could be in Buffalo. To get picked to go is the biggest thing," he said.
 At the end of his sixth season, Huber believes he's had his most consistent year. He points to the start of his hot streak, which he says began in the sixth game at Indianapolis.
"I think last year was the best I hit the ball. As far as directional wise, this is the best I've felt late in the year," Huber said. "So I think I've done a better job keeping myself healthier. In past years I've kind of had lulls in the middle of the season at some point and had a couple of games in the middle. This year at the beginning of the year I had a couple of games where I wasn't feeling great and didn't hit the ball that well. Then we started picking it up against Indy. From then on I think we were on all cylinders and played though it the whole year."
WHIT SNUB: The other Bengal that got Pro Bowl snubbed is left tackle Andrew Whitworth, but that's an annual event even though he's routinely rated one of the top left tackles in the game. For instance, this week ProFootballFocus.com has him leading the pass blocking efficiency category.
And since he's the No. 3 alternate, he's got a long way to go. Only two of the tackles chosen are on playoff teams, Denver's Ryan Clady and Dallas' Tyron Smith. Washington's Trent Williams, Philadelphia's Jason Peters, San Francisco's Joe Staley, and Cleveland's Joe Thomas don't have a shot at the Super Bowl.
The ludicrous of the voting was apparent Monday night at Paul Brown Stadium, when the Bengals' Wallace Gilberry destroyed Clady all night. Gilberry drew two holding calls and was in the face of Denver quarterback Peyton Manning from the game's first snap.
"It is disappointing, but the people that know me know the most important thing to me is how I react to it and the leadership my team takes from it," Whitworth said. "So, honestly the way I handle it is more important than whether or not I got it. For these guys to know what's most important is winning Sunday night and going after a Super Bowl is the most important thing to me, a great thing for me to do as a leader of this football team."
WALLY's WORLD: And how about Gilberry? He was immense Monday. He also supplied the funniest viewing of the evening when Clady's holding call wiped out a 48-yard pass and Gilberry displayed his fishing expertise honed in the Gulf Shores when he "reeled in," everybody back from the play.
"That's a Brumley, Ala., technique," Gilberry said. "Give the people back in Bucktown something to hang on to."
Gilberry came into the season with 14 sacks in 30 Bengals games and he says he has just 1.5 this season for a variety of reasons. He's had a couple wiped out by penalty and he says you can look at a couple he's just missed because of technique. Everybody on his line is down in sacks compared to years past, but now the last couple of weeks they've heated up.
 "Nothing's changed," Gilberry said. "If you're not going to get a holding call, let's get it going 100 miles an hour because the referee's not going to give it to you. The last couple of weeks we're going against quarterbacks that can really pass it and it's a point of manhood and pride. Whatever it takes to get it done."
Manning and Steelers quarterback Ben Roethlisberger are different guys, but both can sling it. They have to crowd Ben like they did Manning with the difference they have to get Ben to the ground "because he won't throw it away, he'll try to make a play."
"You let him set his feet and let him get comfortable, that game could have went the other way," Gilberry said of Manning. "We were saying it all week…we have to hit 18. Let him know you're there and you're around him. Make him uncomfortable."
GREEN WAVE: Green had to admit it. He was surprised he made it to the Pro Bowl since he's missed three games with a big toe injury and played little enough in two more that he didn't get a catch.
"It's definitely an honor. It definitely was a surprise because there are so many other big receivers that had some big years besides what I did and I missed five games, whatever," Green said. "Some the receivers had some big years. It's definitely an honor."
He needs 41 yards for 1,000 yards and, yes, it means something to him.
"It definitely matters," Green said. "That would be my fourth straight season with 1,000 yards and another Pro Bowl. If it happens, it happens. If it doesn't, it doesn't. As long as we get the W that's all that matters to me."
 DRE DAY:  Bengals cornerback Dre Kirkpatrick came off the bench to win AFC Defensive Player of the Week when he picked off Manning twice in a span of 1:34 in the last 2:41 Monday night. Terence Newman's bout with the flu (still raging Wednesday) opened up the door for Kirkpatrick in the third quarter and the 2012 first-round pick is starting to produce like a first-round pick. Asked  how things may have gone if he played right away somewhere and didn't learned behind a crop of veteran corners, Kirkpatrick was philosophical on Wednesday
"It helped me, especially with Terence because he's so smart," Kirkpatrick said. "He showed me different ways to approach the game and different ways to study the game. It's an honor for me to be around those types of guys.
"That's up in the air. We don't know. God put me here for a reason. He put me around those guys for a reason and I'm going to make the best of my opportunity."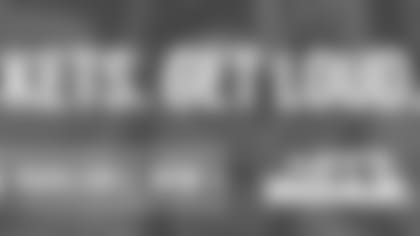 ](http://www.ticketmaster.com/cincinnati-bengals-cincinnati-ohio-01-03-2015/event/16004D88AE88238F?brand=bengals&camefrom=CFCBENGALSBCOMWEBARTICLEPLAYOFFS1_141223)