Dre Kirkpatrick has been so good covering punts this year, Tampa double-teamed him.
Darrin Simmons says Kevin Huber is his first punter in 12 Bengals seasons that should go to the Pro Bowl.
"I don't usually say much about stuff like that," Simmons said. "But he deserves it. Look at where we play and the weather we get and, plus, I don't know if a punter could have had a better November."
Not only that, Simmons, the Bengals mega demanding special teams coordinator, says that cornerbacks Dre Kirkpatrick and Darqueze Dennard are the best set of gunners he's had here covering punts.
And not only that, Simmons says they all have to be on point for the final four games that he says "define the season," and it all starts Sunday (1 p.m.-Cincinnati's Channel 12) at Paul Brown Stadium against a Steelers team that had its way against the Bengals specialists last December in Pittsburgh.
Long before Steelers rookie linebacker Terence Garvin broke Huber's jaw and a small bone in his back while clearing a path for Antonio Brown's 67-yard punt return for a touchdown that shouldn't have counted because it was an illegal block, the usually steel-belted Huber set the tone for another prime-time implosion when he dropped a wind-blown snap on his goal line and promptly gave the Steelers a 7-0 lead in their 30-20 victory.
But the Bengals say they aren't taking this personally, particularly Huber, even though Brown's two touchdown punt  returns are the only TDs he's allowed in his 446 NFL punts.
"You just want to go out and play. I don't think you want over game plan against someone," Huber said before Wednesday's practice. "Just go out and play your game and do what s been working all year. If we try and change things up and get all fancy, it can end up being a negative for us. I think we just have to stick to our game plan. Do what we do best. Get a good punt out there, get guys out in coverage, has our gunners get down there and have them do what they do, like they have all year."
Safety Shaun Williams, one of the core special teamers, says every game is personal.
"They're taking trying to take food off our plate just like any other team," Williams said.
Alabama's Kirkpatrick is thinking about the intensity of the rivalry, no matter what happened the game before.
"It's like Alabama-Auburn. It's always a dogfight and you never know who is going to win," Kirkpatrick said. "The record doesn't matter."
Simmons won't get personal because, "The last time I checked, it's a team game. Besides, it's a new year."
And how different of a year could it be? Brown's longest return since a 30-yarder in the opener is 14 yards and he's 17th in punt returns. The Bengals' Adam Jones is fifth in the league with 11.7 yards per return and Kirkpatrick and Dennard lead a Bengals' coverage team that is ranked third in the NFL. Simmons watched Sunday as Tampa double-teamed Kirkpatrick, but it freed up Dennard.
And then there is Huber, who walked out of a Pittsburgh hospital eight days shy of a year to Sunday's matchup, in a percentage points battle with the Colts' Pat McAfee for the NFL lead in punting average and net punting average and is leading a special teams unit that tops the NFL in a compilation of the 10 major kicking categories.
"It's been a good turnaround, going from the lowest of the lows," Huber said. "When you miss your first game to coming into this year where you're ranked towards the top in a lot of categories in punt and special teams have been playing really well this year. It's good where we're at right now. We've still got four games left to take care of starting with Pittsburgh this week."
This week we may see a little different Huber than the one that has been free this year to boom kicks because of his talented gunners. Last year Simmons emphasized high, directional punting and 'tis the season for that.
"I put the brakes on him a little a year ago and asked him to get the ball up and out of bounds," Simmons said. "I took the brakes off a little bit, now we've got to put the brakes back on the next couple of weeks. This is not the week to average 55 yards. This  guy has had success against us. This is the week to average 42, 43, 44 yards."
That's because it is a game of ball placement.  Huber knows exactly where the hits were to Brown on his TDs, last year's 67-yarder book-ending a 60-yarder in 2011.
"I've put it right down the middle of the field. One of the phases, getting good placement, I didn't do that,' Huber said. "I kind of put our coverage guys in a bind. So I need to get good placement, just like any other returner we've faced and just give our guys the best chance to get down there and make a play.
"I think this year I've had a lot more consistency. The direction is not as good as I like it, but it's still something I've been working on. I think the gunners, in particular, have been making up for that this year a lot. They've been helping me out a lot getting down there forcing guys to bounce, or changing direction or making tackles."
Kirkpatrick says he and Dennard also have to keep the 5-10, 186-pound Brown out of the middle of the field.
"Don't let him get started and let him get up the middle of the field,' Kirkpatrick said. "We have to make him cut, make him move side-to-side. They've got some of the best hold-up guys in the league. They're very athletic and they know the game like we know it."
Huber still jokes about Garvin's hit rather than rail at it. His Twitter avatar has been a photo of the hit ever since January, he says, because he can't find one to replace it. Even though the league came out and said less than 48 hours after the play that it was an illegal hit and fined Garvin $25,000, Huber holds no grudges.
"They said they should have called a penalty.  I don't really know. I'm not a referee. I just know that he hit me," Huber said. "He saw someone to block. I happened to be that guy standing there, so he blocked me. It was just unfortunate I got hurt from it. They scored a touchdown on that play. We've come back strong. We've had a good season this year. The punt team is doing well. That's what I'm happy about."
The 6-1, 212-pound Huber remembers the hit. He didn't see the   6-3, 221-pound Garvin, but he remembers lying on the field and the doctors coming out saying they had to get him some place warm. He also remembers Garvin trying to call his cell phone and leaving a message while he was in surgery.
"I sent him a text back and told him not to worry about it. That's the only conversation I've had with him," said Huber, who doesn't know if Garvin will try to see him before the game.
"I don't expect him to. If not, I'm not going to be mad about it," he said.
There is the matter of trying to find a new avatar. He leads the NFL with 12 punts inside the 10 and his six inside the 5 has been the standard much of this past month. What if he dropped in a couple of those Sunday?
"If they get a picture of that," he said, "I'll put that up."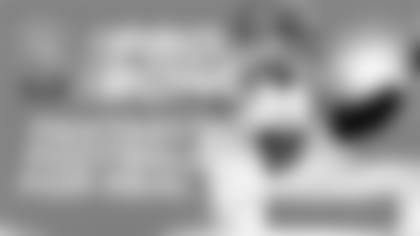 ](http://www.bengals.com/fanzone/pro-bowl-ballot-2015.html)