The Texans have been Scrooge, The Grinch, and Mr. Potter all rolled into one when it comes to spoiling the Bengals in the Green-Dalton Era. Now in Saturday night's Christmas Eve game in Houston (8:25-Cincinnati's Channel 12, NFL Network), the 5-8-1 Bengals would love to leave a lump of coal for an 8-6 Texans team locked in a first-place struggle with 8-6 Tennessee.
In a high-level meeting at the Bailey Building and Loan, the Bengals.com Media Roundtable doesn't see the Bengals getting their wings and for the second straight week shuts them out like it's the fourth quarter.
John McClain, The Houston Chronicle's Hall-of-Fame reporter who goes back to the Bengals' Sam Wyche on-side kicking the Oilers' Jerry Glanville up 45-0, thinks the Texans are riding the momentum of quarterback Tom Savage's come-from-behind win over Jacksonville on Sunday into his first NFL start. He's also documented the Texans' 2011 and 2012 home play-off victories as well last year's Monday night win at Paul Brown Stadium that ended the Bengals' 8-0 start to the season.
Pete Prisco, the film maven who is the NFL senior reporter for CBS Sports.com, was one of the first national pundits to believe in the Green-Dalton Bengals. The way they've showed their age and how they've struggled on the offensive line surprises him. But he thinks they'll get back into mix next season because there is too much talent to stay stale offensively.
But not Saturday, where he sees a motivated defense stoning a Bengals team that has averaged just 17 points per game since the Nov. 6 bye.
The two Bengals beat reporters this week, Jim Owczarski of The Cincinnati Enquirer and Richard Skinner of Cincinnati's Channel 12, both see the same November-December dynamics at play.
Owczarski isn't sure they can stop Houston' fifth best running team and Skinner doesn't know how they loosen them up after so few shots down the field last Sunday against the Steelers.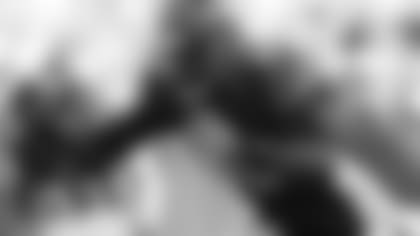 Carlos Dunlap would like Tom Savage to meet one of his 15 tipped passes.
The Texans' eight wins have been by 5.4 points and they have not won a game by more than seven since the opener when they bear the Bears by nine. They've been offensively challenged, but not in the run game. They're fifth in rushing, but the passing game has been awful. They're terrible in the red zone. Quick sand.
Besides DeAndre Hopkins, the wide receivers are in their first or second year. Rookie Will Fuller has been OK, but he's had nagging injuries. The Texans and Cleveland are the only teams that haven't scored 28 points in a game. They've scored five touchdowns in the last four games. They've only scored more than two touchdowns in a game once and that was three in overtime against Indy. They just can't score.
They finally had to bench Osweiler last week, down 13-0 at home and he threw two bad interceptions. Savage got a Standing O and he played really well and the Jaguars were fifth in defense coming in. it's the Jaguars' offense that isn't good.
The last time Savage played was the 14th game of his rookie year two years ago and when he played this week he was a different quarterback.  He knows the system inside and out.  They really did a good job last year when he was hurt. They didn't send him home to rehab. They gave him a game plan every week like he was starting every game. I think that was so smart and it showed up.
 They just looked so much better. Hopkins had eight catches for 87 after he came in. Tight end Ryan Griffin had eight catches for 85. He had completions to nine different receivers, he was comfortable in the pocket, he's got a great arm.
It's just one game and the Bengals are a better test. This game could mean nothing to the Texans. If the Jaguars lose to the Titans, it doesn't matter what the Texans do against the Bengals. But they want to win; they want to keep their momentum. They'd love to go to Nashville for a winner-take-all with a three-game winning streak.  I was joking today, the Bengals are glad its Savage and not T.J. Yates.
They've had so many injuries on defense and yet they're No. 1. Defensive coordinator Romeo Crennel is doing an incredible job. Think about this. They haven't had J.J. Watt since their third game after they had nine sacks in the first two games. They've had 13 sacks in the next 12 games.   Last week they didn't have Watt, their two outside linebackers Whitney Mercilus and John Simon, two of their top cornerbacks Johnathan Joseph and Kevin Johnson.  They've done a great job with Jadeveon Clowney putting him at right defensive end. He gets better every game, he's so disruptive. He's finally been healthy and he just killed the Jaguars last week. Clowney, inside linebacker Benardrick McKinney, and backup cornerback A.J. Bouye have been their best defenders. Bouye has been great. If Green plays, I bet they'll put him on Green with a safety behind him. At one point they were 29th against the rush. But since about game seven they've really come on and are 16th.
I think it's the coaching. They had so many undrafted players on defense last week it was amazing This is what they're doing. They had no outside linebackers on their roster and they had to go to IR and activate an undrafted rookie free agent named Brennan Scarlett. They moved a backup inside backer outside and McKinney, their starting inside backer, outside. Then they brought in Scarlett and sometimes they moved Clowney back to the outside. The Jags have to get quarterback Blake Bortles fixed, but to still hold them to 150 yards with all those injuries was amazing.
The kickers, punter Shane Lechler and kicker Nick Novak, have done really well.  The return games are average. The coverage teams are really good one game and the next game horrendous.
THE EDGE: Texans, 23-20. It's the first game the Bengals have been out of it, it's Christmas week, they had the big, emotional game against the Steelers. Is that going to be a letdown? Is Marvin Lewis coaching for his job? Andy Dalton always wants to play well here. I'm sure the Titans (8-6) are going to beat Jacksonville (2-12). The Texans will know going in if they need it or not. You never know that effect on a team.
I'm going with the Texans because people are riled up about Savage. They were missing three offensive line starters. They're down to their third center. When you go 8-6 with Brock Osweiler playing so badly, you must be doing something right.  I wrote a column last week and people were going to run me out of town. The coaches have a done a terrific job. Now Bill O'Brien looks smart going to Savage. Who knows, that may be the highlight of his career. But he sure looked good.
Bengals rookie wide receiver Tyler Boyd is sitting on 50 catches.
Age crept in on the Bengals in spots. Some of those guys got old.  The defense played poorly early on. It thought they were going to be better. That was really surprising. They're playing better lately, but some guys were supposed to take a jump they never made. I wonder if they miss safety Reggie Nelson in the back end.
You look at the power on that team. Did they make a mistake letting both receivers go? A lot of people say they did, but I don't know if they did. Not having tight end Tyler Eifert hurt them and then A.J. Green got hurt. I thought rookie wide receiver Tyler Boyd would do more.
I think the offensive line has hurt them. The right tackle, Cedric Ogbuehi, struggled in the run game. They've struggled up the middle. Right guard Kevin Zeitler struggled early, but he got it back together.
No doubt I thought they'd be better at both spots on defense and the offensive line, but, early on, the defense wasn't and they're still trying to find something on the line. You talk to people up there and they thought the kid was going to be fine at right tackle. You can tell in his run blocking he's having trouble coming out of the spread offense in college.
But in this league, they're back in it next year. I think Boyd is going to be good next year. He's starting to show real flashes. Next year they'll have Boyd, Green, and Eifert. If they're on the field those are three good weapons. And if you look at the offensive line, the right tackle is going to get better, whoever they put there. I think eventually it's going to be Ogbuehi at left tackle and Fisher at right. They'll get the runners back and the offense will be fine.
On defense, who is rushing the passer outside besides Carlos Dunlap? They need another hand-on-the-ground end.
THE EDGE: TEXANS, 17-14. Motivation matters. But I think the Bengals will be competitive this week.  Everybody is raving about the Savage kid, but it's a whole different animal coming off the bench and nobody knows what you're going to do and they don't have a book on you. I don't think he's going to do what he did last week. Cincinnati's defense is playing better. I think they'll limit the Texans on offense. They're not very good on offense. But that Texans defense is going to be tough for the Bengals to score. I think in the end motivation matters and the Texans will find a way. It will be run the ball, physical and ball control for both teams and take a few shots down field.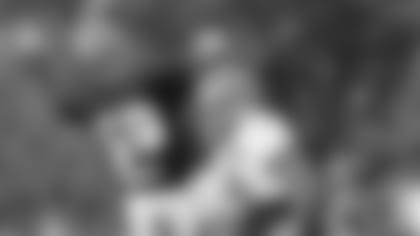 Does Nick Vigil (59) get a shot on Saturday?
I do think some young guys are going to get some time because of injuries. There are some guys who are nursing through stuff. Marvin Lewis says if you can't do your job, you're not out there, but I think these last two weeks you'll see some changes for that reason. That maybe helps the fact that you won't play out the string.
 Maybe a Christian Westerman or Nick Vigil, or someone off the practice squad to fill Tyler Ott's roster spot. They're playing for their livelihoods. That adds a little bit of urgency.
I think the defense is playing better than they were clearly against Denver or Dallas. Those are the two most comparable guys. It was Siemian's second ever start, Prescott's fifth. This is Savage's first. With them, at least there was film. They really only have one game to study. I don't know if they do film for preseason. There will be a lot of running back Lamar Miller and one dimensional stuff. Houston is trying to win the game for the playoffs. They're not going to try out this kid slinging it around if he can't. The Bengals for as good as they have been, Vontaze Burfict didn't practice Wednesday.
 Steelers running back Le'Veon Bell had a very quiet 93 yards last week. Yes the Bengals kept him out of the end-zone, but Pittsburgh still ran the ball. Dallas was one dimensional at the time, and they were able to do what they needed to do. I do think Houston will be able to run the ball. We'll find out if defensive coordinator Paul Guenther will have something dialed up for the kid.
Inability to score is what's going to come back and bite them on Saturday night against the number one total defense in the league. When they played Baltimore on the road, Baltimore had that position. You saw that between the 20s action again. They moved the ball, but couldn't quite get it in. I think we're going to see that again Saturday.
Green is a big factor. I'm curious, if he plays, will he play every snap. Is he a guy that can play 40-50 snaps, are his routes limited? I'm sure he'd say he won't play if he can't do it all. Even when they had AJ Green and Giovani Bernard, they weren't scoring points.
THE EDGE:  Texans, 16-13. It's going to follow the same formula you've seen. It's going to be close, nerve-wrecking, and maddeningly at times, on offense. The defense is good enough now where they won't give up a ton of points.
As a collective group the defense is playing well. They have one voted in Pro Bowler in tackle Geno Atkins who has at times played well. They haven't had the one guy make the great play, or the game-turning play. Frankly, when you're not scoring, you need your defense to hold on to an interception.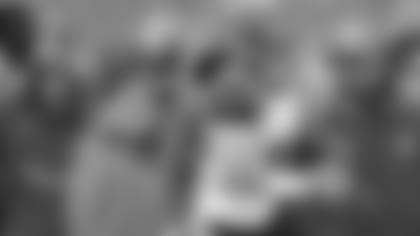 Rex Burkhead is one of seven Bengals headed home to Texas.
I think you're going to play kids. It makes all the sense in the world. It wouldn't shock me to see Cedric Ogbuehi play left tackle, Jake Fisher play right tackle, for an extended time. They've gone with that rotation with Eric Winston, and maybe you play them both in the game for as long as you can without the quarterback getting killed.
You could put Whitworth in there at left guard. Clint Boling has been playing with that shoulder issue since September vs. Miami. Whitworth was a guard at one point, and he is a free agent. You have to see what you have in Ogbuehi. If he can play, maybe you suggest to Whitworth that right guard Kevin Zeitler is not going to get paid here, and we'll put you in at guard. You have to find out what Cedric Ogbuehi can do.
 The second half numbers on offense are unbelievable. I know people talk about the adjustment game. The numbers speak for themselves. When you've gone since the bye week with 11 fourth quarter points, and two of those came on a safety thanks to Baltimore running out the clock. When you haven't scored a touchdown; something isn't working. Some of it is not having AJ Green. That's where it starts to show up, when you need somebody to make a play. Who makes that play? I don't think that guy is there.
 Tyler Eifert is not an 85-catch tight end. He's a 60-catch tight end and great in the red-zone and third-and-fives. But you can see defenses, without AJ Green on the field, as the game goes along, they get more compressed. The running game doesn't work, there's no place to throw it short because they've taken that away, and there's nobody to take you over the top. That's really where you miss AJ Green.
Houston is a team that is in the playoff hunt. It is interesting that they have decided to make a quarterback change this late. It shows how bad Brock Osweiler had played. They had had enough. They think their defense is good enough to win, as long as the offense doesn't make mistakes. I guess they feel Tom Savage, who won't make a lot of great plays, isn't going to make the same mistakes Brock did.
In retrospect, there may not have been enough tape on Siemian at that time. The league caught up to him. Let's not forget the start that Carson Wentz had. People thought he was the next coming of Sonny Jurgensen. Now he's pretty pedestrian, too. Cody Kessler did some good things vs. them. I think this defense is good enough to keep the Bengals in the game. They've done that for the most part since the bye. They bent a lot on Sunday but didn't break. They held that Pittsburgh offense to one touchdown, so you're doing something right. I know they only forced one punt, but it's still impressive."
I do an offensive and defensive game ball. It's been hard for me some weeks to pick someone out on defense. Even on this past week, there's nobody where you go 'That guy was great.' I gave it to Dunlap because he did a couple of small things. That's the strange part. There's not been that dominant performer. There's been a couple on occasion.
Even the week where Geno Atkins had two sacks and was defensive player of the week, he wasn't great in that game. He had a great stretch that sealed the win, but that was it. That's a little troubling that there hasn't been that dominant guy at least in one of the three levels.
THE EDGE: Texans, 17-13. I do think it's a defensive game. I think they are the better team and have more to play for. I do think the Bengals hang around. It will be interesting to see if they do play the young guys, and how they perform with something on the line.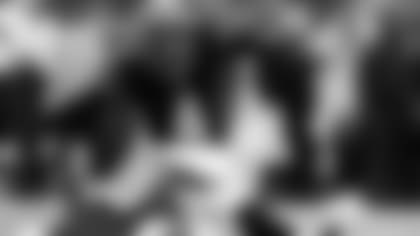 Isn't this game just begging for a Randy Bullock walk-off field, 17-14?
Let's face it. We could see everything and anything out there Christmas Eve.
First of all, the Texans could lock up the AFC South by the time they play if Tennessee loses to Jacksonville. Of course, no one sees that coming. But then, no one saw the Bengals playing a meaningless game in Week 16, either.
Plus, there's a distinct possibility they could play this game without A.J. Green and Tyler Eifert and the last time that happened Dalton threw for 155 yards in the 2014 Wild Card Game in Indianapolis.
And then there are the kids.
Head coach Marvin Lewis won't say much about Cedric Ogbuehi, but it's hard to see them walking into a top 15 draft pick without knowing if they need a left tackle for the next ten years. How much they'll find out in the last two games is anyone's guess, but since they're playing two very good defensive teams with a lot on the line, they may learn enough.
 It sounds like they already know they want to re-sign the Captain, Andrew Whitworth, so look for him at some point to slide into left guard Saturday. And, by the way, how gutty of a season did left guard Clint Boling have?  He played with what has been reported as a separated shoulder for the last ten games and is as tough and as dedicated as they come.
And, with WILL linebacker Vontaze Burfict (knee, concussion) looking doubtful, does that mean rookie Nick Vigil's first extended action? It's a tough game to lose Burfict. They've still given up five games of at least 152 yards rushing to teams that have a good running game and, yes, that includes Cleveland twice. But also No. 1 Buffalo, No. 2. Dallas and No. 12 Jets.
And now here comes the No. 5 the Texans without Burfict.  But, if they choose to go with Vigil it would be a good spot to gauge him for next year as they try to figure out their middle backer situation.
The Texans are down to their third center (Cincinnati-Anderson High School's Greg Mancz) and they had two other linemen out last week and yet they still put 387 yards with a new quarterback against what had been the NFL's fifth best defense.
But then, the Bengals defense has played well since the bye and this is a good matchup for them. The Texans have scored three TDs in game just once. In the last five games, the Bengals haven't allowed more than two TDs and 19 points. The Texans' victories have come by an average of 5.4 points, The Bengals last four losses have come by average of 3.5 points
Savage is making his first NFL start at QB in ideal conditions. He's playing for a team that cares, can run it, and plays solid defense. But the Bengals have gotten better each time against the newbies. They got strafed by Denver quarterback Trevor Siemian in his third NFL start and Dallas' Dak Prescott his fifth start, but beat Cleveland's Cody Kessler in his fifth and then three weeks ago manhandled  Philadelphia's Carson Wentz in his 12th start.
The Bengals' Alex Erickson, the NFL's third-leading kick returner, takes aim at the Houston coverage team that allowed Jacksonville's 100-yard return last week.
And you know special teams is going to decide it. The lack of points and the good defenses tell you that. It just screams for a Randy Bullock finish. A Houston native, the Texans drafted Bullock in 2012, cut him last year, and now he is auditioning for the Bengals in 2017.
 But then, by the time this game is over, a lot of Bengals may have been doing exactly that.