The NFL Network cameras won't be the only eyes trained on Bengals wide receiver T.J. Houshmandzadeh Thursday night at Heinz Field when the league's leading receiver takes the field against the league's most feared receiver.
Hines Ward himself is probably going to end up looking at that tape in a meeting room in his not so distant future. Ward, the heart of the 21st century Steelers, admitted Tuesday in a conference call with the Cincinnati media that he watches Houshmandzadeh in order to improve his game that many have compared to No. 84 in Cincinnati.
"He's our No. 86," Bengals president Mike Brown once said of Houshmandzadeh, invoking Ward's number.
A former GM in the NFL sees some subtle differences, but not much. "Ward is as tough as they come. He usually plays better the tougher it is," he said. "I think Hines is more physical but Houshmandzadeh might be a little better route runner. A little more slippery. Hines is one of the toughest guys I've ever seen. They both have the ability to make the touch catch. They're both a guy you can look to on third down and they play physically."
Given Houshmandzadeh's notorious ponytail hair-trigger temper, here is another similarity:
"You can get inside Hines' head sometimes and get him too jacked up," he said.
As for Ward, he observed Tuesday that "T.J. is a great wide receiver. I got to meet him a couple of times and he's a great guy. He's a consummate pro. He brings his A game to the field each and every game."
"To compare us, it's really hard to say," Ward said. "I watch some film on him. I try to implement some of his stuff. He's leading the league in third-down catches. He's a guy that moves the chains, but if you let him beat you deep, he will."
While the Bengals offense has been struggling and the 6-1, 200-pound Houshmandzadeh, 31, is averaging just 9.9 yards on his league-leading 73 catches, the 6-0, 205-pound Ward, 32, is averaging nearly 13 yards per his 53 catches.
And if you look at the numbers since Houshmandzadeh's breakout year in 2004, Houshmandzadeh has 500 more yards and nearly 80 more catches, yet Ward averages one yard longer and has almost as many touchdowns on a team that has had the better running game.
---
HOUSH-HINES SINCE '04
HOUSH: 70 games; 426 catches for 4,884 yards at 11.5 yards per catch for 36 TDs.
HINES: 68 games; 347 catches for 4,367 yards at 12.6 yards per catch, 33 TDs.
---
But Houshmandzadeh's 24 third-down catches this year for an offense that has converted just 52 has not only caught Ward's eye, but the eye of fellow Bengals receiver Chad Ocho Cinco as he reviewed the offense after 10 games.
Where Houshmandzadeh and Ward have a bond is being the reliable go-to guy that can go over the middle and take a big shot in an even bigger situation for the biggest play of the game. "The one shining light has been Housh in regards to all of the things that have been going on," The Ocho said. "Regardless of the quarterback situation. Regardless of our (injuries on) the line, he's played at a very high level. We all have to get on that same page that he's on and regardless of the situation play at a high level."
If Houshmandzadeh repeats Sunday's 12-catch game, he'll catch his 500th career ball in front of the nation in his 101st game. The Ocho, who has 600, caught his 500th in his 97th game.
The Ocho is literally having half the season that Houshmandzadeh is with 41 catches for 383 yards. He's not sure why.
"The situations I put us in are sort of one-hit touchdowns and we haven't been able to hit those plays," Ocho Cinco said. "T.J. is the best in the game run after catch. That's why it makes it so easy for him to make the plays that he does. Where I come into play since I've been here are the deep balls. I really haven't been a guy to catch the short stuff and carry two or three guys like T.J. does on my back. I can't play like that. If I did, I'd be in the hospital."
Of course, Ward plays like that and he did put Bengals prized rookie linebacker Keith Rivers in the hospital last month with a season-ending broken jaw. Houshmandzadeh defended Ward when he did his own conference call Tuesday with the Pittsburgh media.
"I didn't think that it was dirty; it was just unfortunate how it happened," he said. "The result of what happened to Keith makes it look like it was worse that what it really was. When he first hit him, I was like, 'wow that's a nice crack-block.' With Keith having to have his mouth wired shut and get surgery, it makes it worse than it really was. It was a simple hit where he got him probably in the right spot."
It turns out that Houshmandzadeh has also been watching tape of Ward.
"Hines Ward gets up there and blocks but a lot of coaches throughout the NFL, even our coaches, say that you have to block like Hines Ward," Houshmandzadeh said. "I say, turn a tape on of Hines Ward, and the first two plays of the game he was walking; they were run plays. He does what every other wide receiver does; he blocks a little bit harder but when the play is going away (from you), you have to take your breaks. I wouldn't say take a play off; that might have been a bad choice of words. Take a break."
But Houshmandzadeh admires him.
"Same division, we both catch a lot of short passes, we both do the majority of the blocking for our respective teams in the run game," Houshmandzadeh said before he went out to practice Tuesday. "Hines has been to what, five Pro Bowls? Hopefully if I'm compared to him I'm on my way to four of them."
Ward, who, like Houshmandzadeh plays the slot in three receiver sets, has 17 catches himself on third down.
"He's (got) a great double move," Ward said. "He's breaking cats down on the double move. I'm trying to implement some of his route-running abilities off of that. Being in this game for a long time, I understand the game. I know how to run routes. I know how to get away from defenders. If you can do that, you can play in this league a long time. T.J. is definitely one of those guys that can play in this league for a long time."
No one argues that Houshmandzadeh's two biggest attributes are his gift for understanding the game and his Mattress Factory-soft hands.
"He's smart. He knows leverage and where to take a guy," said Bengals cornerback Leon Hall. "He knows the strength and weaknesses."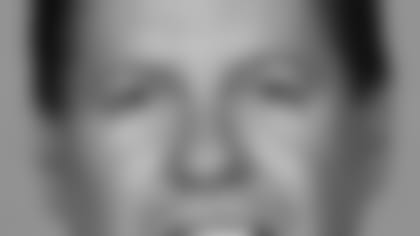 Bengals receivers coach Mike Sheppard is on his seventh NFL stop in his 16th season in the league and says, "He's the smartest receiver I've ever been around." Offensive assistant Charles Collins says, "He's not a great athlete. He's not flashy. But where he shines is in technique and fundamentals."
But Sheppard says he's not some athletic stiff.
"He's quicker than you think," he says. "If you fall asleep on him, he's gone."
The third-down numbers, Sheppard says, are self-explanatory.
"A lot of third down is gaining the confidence of the quarterback and coaches and now they're designing something for you. When it's third down, or it's a game-on-the-line situation, you learn as a young coach that it's a lot more important to think about players than it is to think about schemes. When you think about your best players in your best situations, he has shown he's productive in those situations to a coach and to a quarterback."
If you want to know the essence of Houshmandzadeh's game, ask the man who told the Pittsburgh scribes, "Hopefully one of these days when I am done playing, one of these owners will wise up and let me run their team."
He gets a little bit peeved when you talk about receivers and speed.
"Speed is not as much of a factor as people want to lead you to believe that it is," Houshmandzadeh said. "The taller receivers are not able to get out of routes as fluidly as other receivers are. They have positives where they can get the jump ball and they can make the tougher catches but how many jump balls are you going to throw? Football is about a game of running routes, separation; that is what you want in receivers. If you are 6-1 to 6-2, have decent quickness and run good routes, you could play for me all day."
And this time they'll be going at it all night instead of all day.