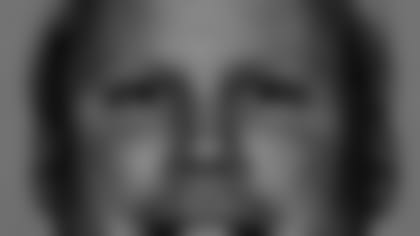 Some guys are better hitters with 300 at-bats instead of 500 at-bats, right?
That's the way defensive coordinator Chuck Bresnahan used two of his most productive players in Sunday's historic shutout in a Mistake-Free on the Lake.
Strong safety Kevin Kaesviharn had two interceptions and a sack and middle linebacker Caleb Miller led the team with 12 tackles while making his first sack of the season even though strong safety Dexter Jackson and middle linebacker Ahmad Brooks returned to the lineup healthy.
Jackson got the start in the 30-0 win over the Browns, but Kaesviharn was able to excel in situational play and move into a tie for the NFL lead in interceptions with six when he picked off two more. Brooks, who started five straight games before not being able to go in New Orleans two weeks ago with a groin injury, didn't start but appeared on a few plays that took place mainly early in a series.
And Bresnahan indicated after Tuesday's practice that Brooks probably is going to see some more time against a Ravens offense that loves to pound the running game behind one of the best blocking fullbacks in the NFL in Ovie Mughelli, a 255-pound battering ram.
"Winning it or injuring it, it doesn't make a bit of difference to us," said Bresnahan of Miller's promotion the last two weeks in the middle. "(Brooks) was out. Caleb stepped in and now he's got the position. That's the way it works. Initially, that's why (injury) he went in there."
But Brooks, the 260-pound rookie selected in the third round of the supplemental draft, got back on the field last week in Cleveland on what Bresnahan calls "lead downs," so he could also use Miller's three-year knowledge of pass coverage as well as give his 225-pound frame a breather.
"We don't want Caleb taking on a 230-pound fullback (every snap). That's not Caleb's game," Bresnahan said. "Caleb's game is what we're doing now. Letting him run and make plays.
"He's played lights out. He's made a lot of plays, he's flying all over the field. He's been very physical in his tackling. He's brought down big guys in Deuce (McAllister) and the little guys in Reggie (Bush) and last week he was very solid in his tackling again."
Miller tackled McAllister and Bush enough in New Orleans that he posted a Bengals season-high 16 tackles. Like Miller, Kaesviharn also played most of the snaps against the Saints with Jackson shelved by an Achilles injury and he responded with an end-zone interception and two sacks.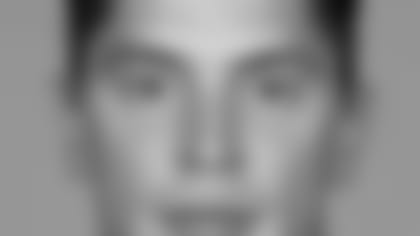 Before the New Orleans game, Kaesviharn had two sacks in 80 career games. Now he's got five and is a shining example of when things are rolling of Bresnahan's strength learned at the feet of Bill Belichick and Willie Shaw. He can find weaknesses in pass protections with matchups.
"He never says a word, he's a true pro," said Bresnahan of Kaesviharn. "He's a student of the game. When they break the huddle, he's telling guys what to do all the time."
But Bresnahan prefers to use him less than more and not 60-65 snaps because it keeps "Kevin a fresher Kevin and boy, when he does go in there he's totally focused (on his job) and ready to go."
Bresnahan disputes the notion that Kaesviharn is a poor tackler in the run game.
"I'll challenge you on that," Bresnahan said. "He will tackle. Does he have to do it 65 plays a game 16 games a year? No. That's not what we want him to do, but when he's in lead situations or in shorter yardage sub situations, he's a solid tackler. He just can't do it time and time again so he gets pounded and gets worn down."
Bresnahan isn't the kind of guy to gloat over his critics a week after they skewered him for directing the lowest-ranked defense in the league after giving up 595 yards against the Saints. But he doesn't have time, anyway, in the short week.
"Yeah, it's a lift for about four hours," said Bresnahan of the franchise's first shutout in 17 years. "It's a confidence builder. We have to play with consistency for 60 minutes. For the first time since I've been here (2004) it's the first time we played a full 60 minutes. That's what we've got to do ... now they see it on tape. They can do it. They should do it. We know we have an offense that can go out and score points. ... It can be a beautiful marriage."