 After the Ravens reduced Carson Palmer to embarrassment and Chad Johnson to rage, the Bengals offense has reduced the NFL to a 7-on-7 drill.
Since Palmer suffered through the second worst passing day of his career in the 26-20 loss back on Nov. 5 in Baltimore and calls the film "disgusting," he and Johnson have embarked on the three best games of their careers and with the Ravens waiting in the wings Thursday night trying to clinch the AFC North title in the stadium of the defending champions, everyone has an opinion why.
Clearly at the top of the list is a more concerted effort to get the ball to Johnson as reflected in his 24 catches over the last three weeks compared to 40 over the previous eight.
Palmer points to adjustments and the offensive line. Wide receiver T.J. Houshmandzadeh points to the offensive line. Right tackle Willie Anderson points to learning from their mistakes and continuity on the offensive line.
Running back Rudi Johnson says he's crossing his fingers on both hands in the hopes center Rich Braham ("our rock") comes back this week for the first time since his knee injury in Week 2 "because he makes everyone's job easier."
But he also says the man in the middle, second-year center Eric Ghiaciuc, has made "tremendous progress." With the odds of Braham returning in time for Thursday getting longer when he didn't practice in all team drills Tuesday, his mates pointed to Ghiaciuc's vast improvement as a big reason the Bengals have averaged 34 points and 439 yards with Palmer gunning nine touchdown passes and two interceptions since Baltimore held them to 20 points, 275 yards and picked off Palmer twice.
"If the offensive line plays well, we've always got a chance to win every game," Houshmandzadeh said. "With Ghiaciuc being more comfortable, he's played better and it's showed on offense."
Of course, the Ravens have shut down virtually everyone they've played with defensive coordinator Rex Ryan using dad Buddy Ryan's concepts with Marvin Lewis reliability. Their confusing schemes feast on young players like Ghiaciuc and left tackle Andrew Whitworth, but the Ravens only got to Palmer three times compared to the nine times they dumped Pittsburgh's Ben Roethlisberger last week.
"They're probably the best in the league at confusing you," Anderson said. "Backs and tight ends need to (pass block) well and sometimes we see on film the quarterback has to throw hot reads because you can't block every guy.
"Ghiaciuc has come into his own. If we'd have Richie in there, it would definitely be an advantage, a plus, but right now if he's not ready to go Ghiaciuc has been manning up the past few weeks. I think his play has improved and the offense has jumped on his back and run with him."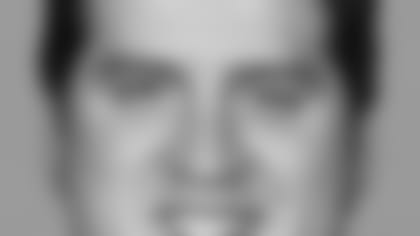 Thursday marks Ghiaciuc's 10th NFL start. Nov. 5 was his sixth, but he says there is a comfort level with the people around him and each other that wasn't there then.
Ghiaciuc felt he and the Bengals did well recognizing the Ravens' crazy arrays and that they communicated solidly in front of Baltimore's hostile crowd.
But he also agreed with Palmer about how badly the offense played. "We didn't take advantage of a lot of opportunities that we had," he said. "Just watching the film you could see that we beat ourselves. There's a lot of things we didn't do that we should have done that really would have made the outcome of that game a lot different. We're a better team than that and we feel like we have to play that way."
The Ravens sacked Palmer three times, not bad to a team that leads the NFL in sacks per pass. But they also got to him enough on blitzes to pepper him with body shots.
It's those shots that Palmer hasn't taken in the last three weeks and some around the NFL believe his mechanical problems in that Ravens game and in the weeks before were in part, caused by his inability to set himself amid pressure he just didn't have to deal with last year.
Others believe he simply lacked the confidence and repetition of a spring and summer consumed by his rehab from reconstructive knee surgery.
Whatever, he was wild high all day in Baltimore as the career 65 percent passer hit just 12 of 26 for 46 percent.
"I didn't play well. There's no excuse. Like I said, I was embarrassed, and disgusted for that type of play to be put on film," Palmer said. "Other teams have to watch that and I have to watch that again and again as we are getting ready to play them a second time. We need to come out and play better. I need to come out and play better, and I will play better."
Whatever, there is no doubt that Palmer has regained his 2005 form just in time for what Anderson calls the best defense in the NFL. Their combination of 39 sacks and 29 turnovers (five for touchdowns) make every play dangerous.
"They're very quick, they get to the spot very quickly and they have a very good attitude," Ghiaciuc said, and Houshmandzadeh observed, "They have a lot of big guys that that can run. A bunch of athletes on the football field."
The Bengals don't want their field used for a division-clinching celebration, but Rudi Johnson admits the rivalry probably isn't as heated as the one with the Steelers.
"It matters a lot," Johnson said. "We respect everyone in our division. Baltimore we respect, it's more of a fun game. Pittsburgh is more a rivalry-type where we get after their butt. This is the same thing, but Pittsburgh is Pittsburgh. Pittsburgh has really run away with the division for a long time."
The Ravens are big and bad, but so has been Palmer against them.
He's handed Ravens coach Brian Billick his only loss when the Ravens have led by at least 14 points with that 24-point fourth quarter in 2004. He's beaten them twice in Baltimore and two of his top three passer ratings last year came against the Ravens when he singed them for one 300-yard game at home and a 73-percent day on the road.
"I don't think we need any extra motivation, or anything other than thinking about beating the Ravens," Palmer said of a possible clinching. "We know how to do it. We've done it a number of times. We realize what's at stake. We don't need to talk about it. We don't need to talk about the past. We don't need to talk about the future. We need to talk about this one game and how to get past it."