Before every practice and game, Reggie Kelly, the Bengals tight end that plays like a man-eater with the soul of a minister, looks for a patch of earth or turf to pray.
"I'm from a small town in Mississippi and I never thought I'd get a chance to do this," Kelly says. "So I thank God for the opportunity and I pray for my teammates."
While the Bengals are thankful for Kelly's steel-belted selflessness, Kelly offers thanks by giving back to that small town with his first camp for kids in Aberdeen, once the second largest town in Mississippi.
Aberdeen is fighting what all rural communities are fighting with oak-strong people like Roy Hazzle, one of the students that integrated Aberdeen at the dawn of the '70s and then a few weeks ago brought home the state class 3A basketball title to the proud town of 6,500 as coach.
"I came back to coach and teach here on Halloween 1977," says Hazzle of a day his future post player was eight months old.
"I tell people it's been a trick and a treat."
After hearing about a growing dropout rate at Aberdeen High, Kelly has secured the morning of June 28 at the parks and rec field where he grew up for 150 children between the ages of seven and 12 with grades good enough to get in.
For two hours Kelly and friends are going to teach football fundamentals. But the last hour is the reason for the camp.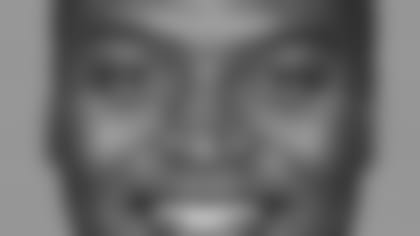 Kelly "I want them to see people who have been successful and not just athletes," Kelly says. "Some of my coaches. Some friends from college. To show them you need school and that you don't have to drop out or turn to criminal acts or drugs or anything like that."
Kelly has never uttered his number and barely his name in six old school seasons as one of the team's blocks. Locker rooms aren't the only places bending and sagging at times with turn-of-the-century stresses. Offices, elections, and schools are no different in a society that puts a premium on celebrity instead of community, making Kelly almost an anachronism.
But he has to now as he hands out information sheets for "82's Football Camp" to his teammates. And he had to introduce himself over the phone to the enthusiastic new Bengal that reached out to him, Ben Utecht.
Utecht may play the same position as Kelly. And he may get many of the passes that Kelly won't get anymore. And he may be making almost as much money as Kelly even though he's four years younger and has caught 80 fewer balls in the NFL.
But to Kelly, who switched from quarterback to tight end with nary a peep his senior year at Aberdeen, Utecht is another teammate. And to Kelly, that is trump.
"Reggie Kelly," Bengals quarterback Carson Palmer has said more than once, "is the best teammate I've ever had."
In the end, Kelly's play time probably won't decrease. Watch the Bengals use a lot of double tight-end sets and his tackle-like blocking is a major staple of Palmer's pass protection.
"I enjoyed talking to him. We clicked. I've watched him play and he's a good young tight end that can catch the ball," says Kelly, who later texted Utecht congratulations when the signing became official.
"I just want everybody to be successful," he says. "If I can help him do that, I will. I've just never been a guy to gripe or complain. I never wanted to do that."
If you want to thank anyone for Kelly, start with his parents. His father still works maintenance at one of the steamy chemical plants that seared it into his son's head one summer during college to do something with his industrial technology degree. His mother also worked at various chair factories as they raised Reggie and his brother.
"That was big growing up" he says. "I saw them go to work every day, even if they were sick, and it was hard work."
But you also want to thank a guy like the 55-year-old Hassle.
Young enough that he didn't finish setting up for Thursday's track meet until 8 p.m. Wednesday. Old enough that he remembers staying home from school in September to help some of his relatives pick cotton and that his mother cast her first vote about the same time he cast his.
Hazzle never made it up the road about 40 miles to Starkville and Mississippi State like Kelly did.
This was 1970, the Bulldogs had just integrated their football team, and he was told junior college baseball would be his best route after he led Aberdeen in homers his senior year.
He then went on to a good enough career at Mississippi Valley State to earn some pro tryouts before the call came to come home.
When Hazzle first arrived at Aberdeen as a junior tearing it up at Shivers High School in basketball and baseball, he sat that first year as the school integrated.
"Wait my turn," is how Hazzle puts it, but by the time he was a senior he was no longer waiting and again starring in both sports.
"I wasn't going to give up; I wasn't going to quit," Hazzle says. "I think a guy like Reggie could see that. He could have quit when they put a freshman at quarterback and put him at tight end. But he realized that it probably helped him get to Mississippi State."
Not that Kelly needed much help. Here's a guy who made first team all Mississippi after he switched positions and was smart enough to make the SEC Academic Honor Roll three straight seasons. At 6-4, 250 pounds, Hazzle knew what he had on the basketball floor.
"He'd block shots. He'd rebound. He was a tough guy in the post," Hazzle says. "And he could take it to the rack."
Both Kelly and Hazzle realize things are different now.
It's not the same place where Kelly met his wife in ninth grade. He knew of her before then. Everyone knew Sheila Metcalf because her mother was a math teacher at school.
"Everybody knew everybody. Everybody looked out for everybody else. I miss those days," Kelly says. "I think that's a big reason I didn't get in trouble. People would tell your parents because they knew everything.
"Education is the big thing. That's why I want to have (the camp) for kids that have the deserving grades."
Yet Hazzle knows things have changed for the better. The mayor of Aberdeen that planned a state champions parade played at Shivers five years before he did. But he'd like the kids to understand where they've been and where they are going.
"At times they don't think anybody can tell them anything," he says.
This is where a guy like Kelly comes in.
"Mississippi State. The Falcons. The Bengals. The kids know him. They turn on the TV. They know," Hazzle says. "For these kids, it will be like Christmas morning."