Ben Utecht has been a forlorn figure this season around the Bengals locker room.
If it hasn't been a bruised chest, it's been a broken rib. Now it's plantar fasciitis, which has put him on crutches. This week that is particularly disheartening because it put him out of his homecoming against the Colts in the city where he played for four seasons.
The idea had been for Utecht to return to Indianapolis this week as the Bengals version of one of his close friends on the Colts, tight end Dallas Clark. Not only was he supposed to finally be Carson Palmer's X factor underneath zones, but he was supposed to help improve the running game with deception and depth.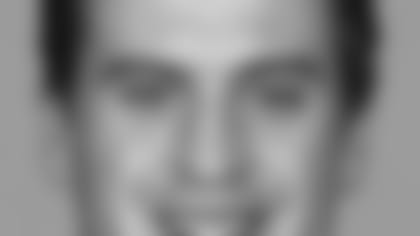 (If you want to analyze the inability to rush, start at fullback and tight end, then take on the offensive line.)
But 15 catches and nine games later, his season, like that of his quarterback, has been Xed out. The only difference is that Utecht might be back for the last two or three games.
"(My) role changed for a number of different reasons," Utecht reflected Thursday as he leaned on crutches. "Not being able to consistently play for two or three games at a time, it's hard to game plan for somebody and I feel really bad. They had stuff put in, but you have to be in the right situation and a lot of time it didn't arise as a pass catcher. What we have to do in the offseason is incorporate that position the way other teams do it successfully. I think we can."
If Utecht feels badly, how do you think offensive coordinator Bob Bratkowski feels? In his offseason planning Utecht had been a key to his ability to use more double tight-end sets. With Utecht now the third-down tight end, the thinking went, Reggie Kelly could get a break after battling the front seven on first and second down.
"You can create some matchups when you have a two tight-end offense that puts the tight end in various slots where a tight end doesn't usually line up," Bratkowski said after Thursday's practice. "It also allows you to read defenses better when you deploy someone like that. We just haven't had him available as much as we like. There's nothing you can do about it and it's not an excuse."
The Bengals were all set to roll out Utecht as a down-the-seam receiving threat in the second game of the season against the Titans with a game plan featuring him in a variety of roles. But he got drilled in the chest on the first snap of the game by linebacker David Thornton and suffered such a severe injury that he missed that game and the next one and was pretty much ginger until he broke a rib in the sixth game and missed two more weeks.
"They put in a massive attack that we were going to unload," said Utecht of a strategy designed to stretch Tennessee's suffocating run defense. "It just seemed like from that point, it was kind of like Go-ll-y. I know it's got to be tough for Brat if you don't know a guy can play or (if he's limited)."
There are reasons this is one of the worst running teams in the NFL and two of them are the season-ending knee injury to fullback Jeremi Johnson the week of the opener and the injuries to Utecht. The plan did not include pounding converted tight end Dan Coats with most of the snaps at fullback.
"Losing JJ at fullback and having Ben not available a whole lot of time probably kicked us back into three wide (receivers) more than we had planned," Bratkowski said. "They can pretty much force you into throwing the ball out of three wides any time they want to because you lose that extra blocker. That lead blocker or an extra in-line blocker."
And there have been times when Utecht knows he's looked tentative with some drops. But he also didn't get a lot of chances after the chest shot.
"It's like, 'We might have to be careful throwing to him,' so you take away certain plays over the middle, which is a strength," Utecht said. "In a couple of instances there were a couple of moves that were just right there. But it was hard after the injuries because you're limited."
Utecht knows there were so many expectations written into that three-year, $9 million deal the Colts chose not to match in restricted free agency back in March. Even though he caught 68 balls for them in the previous two seasons while playing in all but three games, the word out of Indy was he had dropped too many balls over the middle for their taste.
But Utecht is still determined to show that he can be a valuable third-type receiver over the middle for Palmer. So much so it's why he wants to suck it up and play hurt in the death throes of a 1-10-1 season. The one thing the Bengals know they have in Utecht is a solid, conscientious human being. He had felt something wrong with his foot for about a month and tried to get through it.
He has gone from one of the NFL's most prolific offenses to the offense that is dead last, yet Utecht says he's still happy being in Cincinnati and still believes he can become what Clark is to the Colts.
"I hope it feels a lot better next week. I want to try and salvage the last coupe of weeks," he said. "It's really been disappointing. I was excited to bring something new to Cincinnati. I feel bad it's been that kind of season for me.
"I was hoping I could finish the year out. I didn't want to create more problems for the offense and coaches miss more time. It's the farthest from where I thought I would be this year. So it's just real tough. I would be the first to take responsibility for things I can control, and in this situation it's almost harder because I had no control over it."
Like everyone else, Utecht is wondering about the future of the offense. He hopes it still involves a down-the-field tight end once he gets his health back next season.
"The question in my mind is are we going to get back to it? What is the reaction going to be once this season is done?" Utecht asked. "Are we going to forget this season and say, 'Let's start fresh. We believe in this guy's abilities.' So the key for me obviously is to stay healthy.
"As an individual, I have to get this healed and this offseason, because of a lack of experience, I really have to get into the playbook and I've really got to know what's going on across the board so once we hit the ground running in the offseason I feel really comfortable with what I'm doing."