Remember in 2013 when the defense fueled an unbeaten home record?
It's obviously complete madness to predict a schedule before it is played, but why not?
Madness and disbelief and stunners are the norm once the NFL kicks off Thursday night in a game, fittingly, no one thought Patriots quarterback Tom Brady had a shot at playing.
And now that Roger Goodell is seen as a latter-day George III by the populace (No De-Flation Without Representation), the Steelers are walking into a raucous Tea Party Thursday and that is good for the Bengals. We all know the AFC North is going to be decided by a game, so they all count.
It hasn't been all madness at Bengals.com when it comes to the prediction season.
In '09 we had them for 10-6 and they went 10-6 but we didn't see an AFC North sweep. In 2012 we had them 11-5 and they went 10-6. In '13 we tried 11-5 again and they did it to win the division. Last year we went 12-4 in a year they went 10-5-1. But if we knew they would play most of the year without Vontaze Burfict, Tyler Eifert, Marvin Jones, and A.J. Green would have no catches in six games, we probably would have gone with 7-9 or 8-8.
So here we go. And note that we have the Bengals going undefeated at home like in 2013. That was because of defense and everyone is pretty much back from that defense except for linebackers Vontaze Burfict and James Harrison. But Burfict comes off the physically unable to perform list (PUP) for the Nov. 1 game in Pittsburgh, just in time to see Harrison.
SEPT. 13 at Oakland: The Hue Jackson Bowl.
Bengals offensive coordinator Hue Jackson returns for the first time after leading the Raiders to their best season (8-8) since their 2002 AFC title. That was four years ago and the Raiders are working on their third head coach since, NFL playoff veteran Jack Del Rio in his first season.
The Del Rio move has put a certain buzz around the Raiders. Second-year quarterback Derek Carr has a gun, rookie wide receiver Amari Cooper looks to be one of the league's next big weapons, and second-year pass rusher Khalil Mack was second in the NFL last season in drawing holding calls, according to Football Outsiders via Sports Illustrated.
But in an opener, head coach Marvin Lewis' veteran staff should be able to take advantage of Del Rio's new staff, consisting of offensive coordinator Bill Musgrave and defensive coordinator Ken Norton Jr.
Plus, for training camp Jackson brought in as a special consultant Al Saunders, his offensive coordinator in Oakland who worked with the Raiders through last season. He no doubt has a good handle on Oakland's personnel.
Stat: Mack is tough to defend and they have athletes in the back end (cornerback D.J. Hayden), but the Raiders were 22nd against the run last season.
Matchup to watch: All-Bama all the time. Cooper vs. Bengals cornerback Dre Kirkpatrick as Kirkpatrick makes his first Opening Day start.
The Bengals have never won in Oakland. Law of Averages surfaces.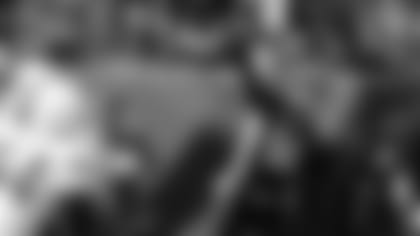 Andy Dalton is looking for redemption against the Chargers.
SEPT. 20 SAN DIEGO: The last time the Chargers came to Paul Brown Stadium, they handed the Bengals arguably the toughest loss in the Marvin Lewis Era, a 27-10 Wild Card beat-down of a heavily-favored team that was unbeaten at home on Jan. 5, 2014.  The Bengals have to deal with the Chargers' monstrous offensive line and the exploits of rookie running back Melvin Gordon, as well as the experience of quarterback Philip Rivers and his 2-1 record in Cincy.
But the Bengals have the D-Line to counter it and this very well could be right end Michael Johnson's return game if he sits out the opener with a sprained MCL. 
Stat: The Bengals have won their last three home openers and five straight September PBS games.
Matchup to watch: Bengals running back Jeremy Hill vs. Chargers defensive coordinator John Pagano. The estimable Pagano runs a 3-4 defense that adjusts and disguises and held Bengals Pro Bowl wide receiver A.J. Green to three catches for 34 yards at PBS in the 2013 Wild Card Game. But the Bengals backs rushed for 4.4 yards per carry that day. The only problem was they got just 20 carries. Last year the Chargers were 26th against the rush per game. The 3-4 gaps are there for Hill and Giovani Bernard and the run won't be ignored.
SEPT 27 at Baltimore: After their season starts with a two-game sojourn on the West Coast in San Francisco and Arizona, the Ravens figure to be ravenous in their home opener. At some point you'd think the Ravens would have to start paying for having four offensive coordinators in four years (this year it is former Bears head coach Marc Trestman), but that's how good quarterback Joe Flacco is.
Still, is he going to be good enough this season to overcome the loss of deep threat Torrey Smith and the continued depletion of his tight ends? They'll be in this thing until the end because of Flacco and their defense, but they won't repeat last year, when they set the franchise record for points and yards.
Stat: In the last decade, the Ravens have lost 18 games at home for a .775 winning percentage, second in the NFL to only the Patriots.
Matchup to watch: Bengals FB Ryan Hewitt vs. Ravens ILB C.J. Mosley. Mosley was runner-up to Aaron Donald for NFL Defensive Rookie of the Year. Hewitt made everyone's All-Rookie team as an H-Back.
Give this one to the Ravens only because it is their home opener and it will be crazy. The Bengals won in Baltimore last season, but it's been 10 years ('04-'05) since they went back-to-back there.
OCT. 4 KANSAS CITY:  The Chiefs live on defense and, naturally, their top cornerback, Sean Smith, returns for the Bengals after starting the season on the suspended list. But after him, they've got questions at corner, they don't put heat on the QB like they used to, and linebacker Derrick Johnson is coming off Achilles surgery at age 32.
The Bengals have to stop running back Jamaal Charles, Eagles import Jeremy Maclin at wide receiver, and athletic University of Cincinnati's Travis Kelce at tight end. But quarterback Alex Smith doesn't have a scary arm and despite Charles' heroics on the ground they were next-to-last in yards passing per game last season.
Stat: In Alex Smith's lone PBS start as a member of the 49ers in 2011, the Bengals sacked him five times and didn't allow a TD pass but lost, 13-8, the first time in the history of the NFL a game had ended with that score.
Matchup to watch: Bengals TE Tyler Eifert vs. Chiefs S Eric Berry. And not just because Berry has made a courageous comeback from cancer. He's a brilliant defender who can go back and forth between safety and linebacker, much like Eifert can give similar problems to a defense as a tight end/receiver.
The Bengals get this one because they let LeBron/Charles get his touches and yards, but they don't let anyone else (Maclin) hurt them and Dalton outplays one of his statistical counterparts.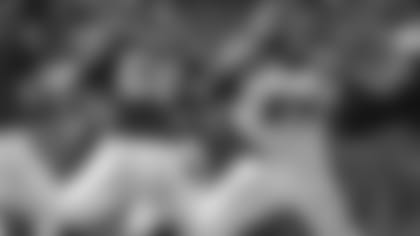 The Bengals are looking to match defenses with the No. 1 Seahawks.
OCT. 11 SEATTLE: In the last 20 PBS games, the Bengals are 16-3-1. In eight of those wins they have defeated a Super Bowl-winning QB and they would love to add Russell Wilson to the list that has both Mannings, Flacco three times, and Ben Roethlisberger, Aaron Rodgers, and Tom Brady.
The Bengals finally get a chance to prove they are the AFC equivalent of the Seahawks. A defensive and run-oriented team that has a point guard for a quarterback instead of a power forward or a shooting guard.
A great matchup pitting Seattle's best-in-the-league zone running game against the Bengals' upper-echelon defensive line rotation. And Seattle Pro Bowl cornerback Richard Sherman vs. Cincinnati Pro Bowl wide receiver A.J. Green.  Jeremy Hill, Cincinnati's young Marshawn Lynch, vs. Lynch himself. And Seattle's No. 1 ranked defense going against the Bengals' No. 6 running game.
Stat: It is Wilson's first NFL start in his native Cincinnati.
Matchup to watch: Bengals nickel backer Emmanuel Lamur vs. Seahawks TE Jimmy Graham. When the Bengals beat the Saints, 27-10, in New Orleans last year, they held Graham to three catches for 29 yards and no TDs.
If Seattle has one flaw, it is special teams. With the help of punt returner Adam Jones (Seattle was 30th last season defending punts), the Bengals win an AFC North grind job.
OCT. 18 at Buffalo: Since the Bengals lost in OT to the Bills in Marvin Lewis' first season in 2003, Lewis faces his sixth different Buffalo head coach when he meets his old defensive line coach, Rex Ryan.
Ryan, a defensive guru, is walking into the league's fourth-ranked defense stacked with three Pro Bowlers in the front seven. They don't have anything close to a Pro Bowl quarterback and they're going to have a hard time scoring. But they don't have to score a lot.
Stat: When the Bengals beat the Bills in OT in 2013, it was their first win in Orchard Park since 1985.
Matchup to watch: Bengals left tackle Andrew Whitworth vs. Mario Williams, moving from defensive end to outside linebacker in Ryan's 3-4 scheme. Adding to the intrigue is Bills defensive tackle Kyle Williams is a boyhood competitor of Whitworth's in Louisiana.
The Bengals get caught looking ahead to the bye week in a tough building against a rugged defense. Rex Ryan beats Rex Burkhead.
Nov. 1 at Pittsburgh: The Bengals get a taste of their own stability. The Steelers return all 11 offensive starters for the first time since 1982 and what an offense it was. They racked up team records for points, yards, and first downs per game. Just ask the Bengals. On the last play of the third quarter last season at PBS, they led the Steelers, 21-17. Less than 10 minutes later the Steelers had put up 25 points.
But the Steelers are going to have their hands full stopping the Bengals. Not only do they have to replace long-time defensive coordinator Dick LeBeau, they have nothing close to the departed Pro Bowl safety Troy Polamalu and underrated cornerback Ike Taylor in the secondary and the only thing their pass rushers (Jarvis Jones and Bud Dupree) have done is get drafted.
Stat: The Bengals play their first game against a Steelers defense not coached by LeBeau since Bengals quarterback Jon Kitna found Matt Schobel with 13 seconds left for an 18-yard TD to beat Pittsburgh in Heinz Field on Nov. 30, 2003.
Matchup to watch: Bengals WILL backer Vontaze Burfict vs. Steelers RB Le'Veon Bell. It is the first game Burfict (knee) is eligible to play once he comes off PUP. Bell is a nightmare in the middle of the field as evidenced by his 235 total yards that day in Cincy, 185 on the ground and 50 more on six catches. The Bengals need Tez's instincts against him on both the run and pass.
Give the Steelers the first one because they're at home.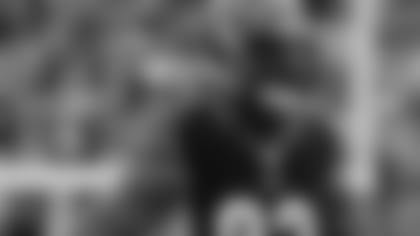 Michael Johnson is matched up with Browns LT Joe Thomas again.
NOV. 5 CLEVELAND (NFL NETWORK); Ah, yes. The Prime Time Game. Not only that, it is 364 days since That Prime Time Game, when Dalton's 2.0 passer rating against Cleveland at PBS was the biggest bomb on prime time since Dance Moms.
But remember how Dalton rebounded in the next game in New Orleans and posted his best passer rating ever? Look for another rebound from the Comeback Kid.
Yes, the Browns shored up for the Bengals running attack that drilled them for 244 yards back in December by drafting massive tackle Danny Shelton in the first round and adding veteran Bengals thorn-in-the-side Randy Starks up front. And while Browns cornerback Joe Haden has proven he can cover Green, the Bengals have too many other weapons for them to keep in check.
Conversely, the Browns' answer to needing a playmaker was to sign Brian Hartline, a nice possession receiver. But the only guy they have that can take the top off a defense is old friend Andrew Hawkins. The fact they kept Terrelle Pryor, a project at both QB and receiver, shows they don't have a lot of answers when it comes to skill players.
Stat: The Bengals have played the Browns 32 times since they came back into the NFL in 1999. In 17 games they've had six different 100-yard rushers against Cleveland.
Matchup to watch: Bengals RE Michael Johnson vs. Browns LT Joe Thomas: Thomas is a perennial Pro Bowler, but Whitworth is better. Johnson always plays Thomas tough. His angles and quickness have been a handful for the big man.
The Bengals held Browns quarterback Josh McCown to a 58.1 passer rating and 13 points when they won in Tampa last year. Expect more of the same.
NOV. 16 HOUSTON (ESPN):Monday Night and here come the stats. But, wait. The Bengals win their third straight prime time game and second in 11 days against a Texans team that simply can't score. In order to do it, they have to vanquish Houston quarterback Brian Hoyer, the man that ended the Bengals' 14-gane unbeaten streak at PBS with the Browns last November.
The Texans have a tough go of it offensively. Hoyer's career completion percentage is 56.5 and there is no successor to wide receiver Andre Johnson in sight. DeAndre Hopkins? He's good, but he's got eight TDs in two seasons.
Stat: When the Bengals beat the Texans in Houston last year, they held them to 248 yards, their second best outing of the season.
Matchup to watch: C Russell Bodine vs. Texans NT Vince Wilfork: The large and athletic Wilfork must have something left at age 33. He played nearly 75 percent of the snaps and helped the Patriots win the Super Bowl. Teamed with J.J. Watt, Wilfork makes the Texans formidable against the run, Bodine has to keep progressing after a good rookie year he pushed around some big AFC North guys in key moments.
The Bengals don't get an advantage with an 11-day break because Houston is coming off a bye. But the Texans won't get enough yards to win this one.
Defacto offensive captain Andrew Whitworth is one of 16 Bengals that played with Carson Palmer in Cincy.
Another date with old friend Carson Palmer, the Cardinals quarterback. It's the second time that Dalton has opposed Palmer since succeeding him as the Bengals quarterback, but Palmer has far more many weapons than he did when the Bengals whacked his Raiders by 34-10 in 2012 at PBS.
This is where we can start to play what if. What if then Bengals head coach Dick LeBeau had hired Bruce Arians as offensive coordinator in 2001 instead of Bob Bratkowski? Both solid choices at the time and Brat steered Palmer through some big years. Arians also had big years with Roethlisberger in Pittsburgh before becoming the Cards heads coach. Before Palmer ripped up is ACL last season, he was playing like he did for Bratkowski and the '05 Bengals in leading the Cards to a 6-0 record.
Arians relies on Palmer, 35, to get the ball out quickly behind an average offensive line and he's got three guys that go deep in Larry Fitzgerald, Michael Floyd, and John Brown.
Everyone is raving about the Cards' defense but they don't have a big pass rusher (last year they finished 26th in generating sacks per pass and 26th in allowing passing yards) and have relied on the blitz and that will be deadly against a good running team like the Bengals.
Stat: There are 16 Bengals left who were teammates with Palmer in Cincinnati.
Matchup of the game: Palmer vs. Bengals S Reggie Nelson: Palmer likes to find mismatches out of empty sets and, according to profootballfocus.com, before he got hurt last season he had three TDs with no picks on his three balls 20 yards and beyond.
The Cards have two huge division road games in Seattle and San Francisco book-ending the Bengals game and that has all the makings of a letdown. Hill and Bernard put on the finishing touches.
NOV. 29 RAMS:  This may be the last season the Rams are in St. Louis and they want to go out with a bang. There is much buzz about a defense that has five first-rounders on the defensive line, including the game's best edge rusher in Robert Quinn and NFL Defensive Rookie of the Year Aaron Donald in the middle. It's going to be tough scoring against these guys, unless you can get enough time to throw on a pair of average corners in Janoris Jenkins and Trumaine Johnson.
Stat: The Rams have five first-round defensive linemen while the Bengals have five first-round defensive backs.
Matchup to watch: As basic as it gets. The Bengals offensive line, which has two first-rounders, against the Rams front.
But the Rams haven't put as much into their offensive line and when they did, last year's No. 2 pick, left tackle Greg Robinson, struggled. They've brought in a new quarterback, former Eagle Nick Foles, and they drafted Georgia running Todd Gurley in the first round even though his reconstructed ACL won't be ready for a few more weeks.
Gurley should be fine when he gets to Cincy but no doubt he'll be running into a defensive line that will have a huge chip on its shoulder. The Bengals don't have any first-rounders on their line but they take great pride in their unit and this sort of matchup will get them edgier than usual. The Bengals have played Foles when he was in a West Coast system and did a number on him his rookie year in 2012 in Philadelphia when they held him 16 of 33 passing for 180 yards.
The Bengals defense carries the day against an undermanned offensive line.
DEC. 6 at Cleveland: The Bengals play the Browns in the middle of a three-game home stand that includes the Ravens and 49ers. The Green-Dalton Bengals have had some tough sledding in Cleveland and with the Browns in general. They haven't swept them since their rookie year and it's time. Cleveland may play good defense, but their lack of weapons at the receiver position makes them too easy to defend.
Stat: Marvin Lewis is 5-1 against Cleveland in December, the only loss coming to the Lee Suggs Browns in his first season of 2003.
Matchup to watch: Green and Haden continue their brawl that has spread from the Georgia-Florida days.
Lewis has never lost in Cleveland in December and he won't now.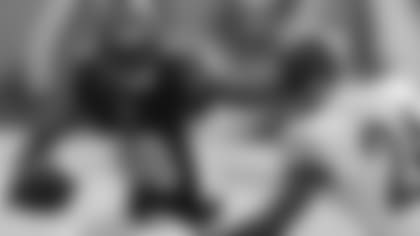 A.J. Green won't be hounded by Ike Taylor again and he'll try to make the re-built Steelers secondary pay.
DEC. 13 PITTSBURGH: The two games last year were a close run thing. The Bengals had a 21-20 lead early in the fourth quarter at PBS before a Dalton fumble blew it up. Then in the finale with the AFC North on the line, the Bengals were 31 yards away from the winning TD when Green fumbled a 17-yard completion with four minutes left. They were at least in range for a tying field goal.
But close only counts in horse shoes and hand grenades. This one should go to the Bengals at home against a rebuilding Steelers 3-4 defense they should be able to exploit with its running game.
Stat: Bengals running back Jeremy Hill went for 100 yards on 23 carries in the last game LeBeau coordinated for the Steelers against the Bengals in the finale last season. The only other time a Bengal rushed for 100 yards against LeBeau's Steelers defense in those 11 seasons was the first time they faced him in 2004 and Rudi Johnson went for 123 in another loss.
Matchup to watch: Hill vs. Steelers ILB Ryan Shazier. The Bengals' second-round pick in 2014 vs. the Steelers first-round pick in 2014. Both are about 235 pounds.
The Steelers are struggling in the secondary and Dalton should be able to hurt them with Hill's help. They were 30th last season allowing passing yards per game and they're looking everywhere for help in the back end. This win might give the Bengals the division title.
DEC. 20 at San Francisco (NBC):
On paper, the 49ers are a shell of themselves and should be no match for the Bengals. They not only have a new head coach and coordinators, but their once powerful defense has been cleared out by defections, DUIs, and retirements. The Bengals certainly have a track record against new 49ers defensive coordinator Eric Mangini. Lewis is 4-2 against him when Mangini was head coach of the Browns and Jets.
Stat: 49ers quarterback Colin Kaepernick was the 36th player taken in the 2011 draft and has a .641 winning percentage as a starter at 25-14. Dalton was the 35th pick and has a .625 percentage at 40-23-1. Kap has four post-season wins to Dalton's none. They meet for the first time.
Matchup to watch: Bengals left end Carlos Dunlap vs. Kaepernick.  Kaepernick can make things happen as a runner, but he's more of a big, powerful runner and not so much a speedy and elusive guy. He doesn't like to stay in the pocket and he's not particularly accurate throwing out of it with a career completion percentage of 60.1.
Tough one here for the Bengals. They have to travel to the West Coast after that huge win over the Steelers, so give this one to the 49ers.
DEC. 28 at Denver (ESPN): The last time the Bengals met the Broncos on Monday night, it was not good for Peyton Manning last year. That, too, was the next-to-last game of the year and Kirkpatrick pick-sixed Manning late to put the Bengals in the playoffs and then picked him again in the waning moments.
Manning looked old that night and with John Elway recalling how he won his two Super Bowls with the running game, that's how they're building this offense. The problem is there is no Terrell Davis and the offensive line is in a state of flux, so they're hanging their hat not on Manning but on a defense that was in the top three in every category last year and has returned relatively intact,.
Not only that, but pass rushers Von Miller and DeMarcus Ware have been fortified by one of the NFL Draft's top pass-rushing prospects in Shane Ray. Plus their cornerback tandem of Chris Harris and Aqib Talib is top shelf.
Stat: Last year's victory marked the Bengals' first win over Manning in eight tries. They were also 0-7 against Elway, the quarterback now Broncos football chieftain.
Matchup to watch: Bengals Ts Whitworth and Andre Smith vs. Broncos pass rushers Von Miller and DeMarcus Ware. The Bengals pitched a shutout against those guys last year when Eric Winston played for the injured Smith and that was no small feat. Miller had 14 sacks and Ware 10.
A tough place to play with a nasty defense. Plus the Bengals have to get on a plane out west for the second straight week and this time it is Christmas week.
For the fourth time in the five years of the Green-Dalton Bengals, this is how it ends. Ravens at PBS and three times they both made the playoffs. The only year Flacco hasn't made the playoffs, the Bengals knocked him out in the '13 finale.
No question it is going to mean something. The only question is if it will be a demolition derby with the winner going home or if just one team needs the game, or if both are safe no matter what.
Stat: In his career at PBS, Flacco is 2-5 with five TDs and 11 interceptions.
Matchup to watch: Bengals WR Marvin Jones vs. Ravens CB Lardarius Webb. Jones didn't play at all last season and Webb missed the opener when Green torched his replacement on a 77-yard TD for the winning score with 4:58 left. The Ravens get high grades for their starting corners, Webb and Jimmy Smith, but when they were healthy in the '13 finale at PBS, both Green and Jones had a TD (Green from 53 yards out) in a 34-17 victory.
Defensive coordinator Paul Guenther and Mike Zimmer before him have had Flacco's number in this building. With his lack of down-field weapons, it is going to be tough for him to operate against a front seven that is going to sit on running back Justin Forsett, held to 68 yards on 17 carries at PBS last year.