Guys like Trey Hopkins (above) and T.J. Johnson are the vets that could play center.
Dear Mr. Hobson, as always, I really appreciate all your hard work. This has been a very different Bengals off- season. I see them checking all the boxes that need to be addressed, and I'm excited. However, when a team makes this many changes, it often takes a while to jell. I hope that is not the case for The Bengals this year. I'm a big fan of Mr. Brown and Coach Lewis and the way they built the team through the draft, so I'm pretty cautious right now, but hopeful. I really do like their signings. My biggest concern is the loss of Bodine.
I know a lot of folks are glad to see him go, but there is more to being a center than blocking and pass protection, and while he struggle with those at times, he handled the rest of it really well. I'm all for upgrades but I'd feel better if he were here to compete with whoever gets that job. I like this class of centers coming out. I know Pollack had great success with a rookie center in Dallas, but it would be out of character for the Bengals to use the 21st pick on an interior offensive lineman. Obviously, they are already out of character but my question it this: Do you expect a center to be called by Cincinnati in round one? Do you think it's dangerous to wait till later rounds? I expect them to take a CB. Fans would throw a fit, but that could be their highest rated player on the board. What are your thoughts? Thanks again, Joey Pownall, Winchester, OH
JOEY: Thank you for checking in and good to hear from you again. You're right. History says they won't take a center at No. 21, but what better way to celebrate the 50th anniversary of Paul Brown making Tennessee center Bob Johnson the first draft pick in Bengals' history with the second pick in the 1968 draft?
And upon further review …
When they were looking to replace Johnson ten years later, they went first round again and took Blair Bush with the 16th pick.  Five years after that they were ready to replace Bush with Dave Rimington when they took the Nebraska All-American with the 25th pick in the first round. So they've done it. Not lately, that's for sure. The only interior lineman they've taken in the first round since Rimington is Kevin Zeitler at No. 27 in 2012. But that was ten picks after they took cornerback Dre Kirkpatrick.
Still, Mike Brown has been in the draft room when they've taken a center No. 1. And the need and the position and where these guys are ranked on big boards all over cyberspace would indicate that it hits the Bengals, well, in the center. It is a deep draft for centers and guards, but that's why the Cordy Glenn deal was good for so many reasons. It gets them into a spot at No. 21 that matched the center value.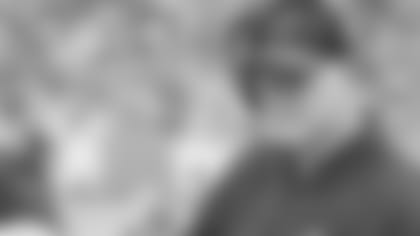 In Frank Pollack's first year in Dallas, the Cowboys played a rookie center.
I'm sure head coach Marvin Lewis and offensive line coach Frank Pollack share your concerns about replacing Russell Bodine's experience. But not only did Pollack have good success as the Cowboys assistant offensive line coach in 2013 when they drafted Travis Frederick in the first round, the Bengals had success with the rookie Bodine in 2014 when they won 10 games with a 1,000-yard rusher.
I guess one can make the argument that Bodine was the only new piece on an entrenched line and now the rookie may be playing next to a first-time starting right guard as well a veteran left tackle adjusting to a new line. But this kid will be playing next to the two most experienced guys on the Bengals offense in left guard Clint Boling and quarterback Andy Dalton.
Hi Geoff, Wow, what a transformative off-season! I like the wheeling and dealing and think the Bengals are better for it. Given the free agent additions and losses so far, what's your current best guess of compensatory picks in 2019? Also, since the Bengals are over budget, do you know if they would be allowed to sell some of their 7th round picks for money, for example, or perhaps in a deal trading down a couple of spots in later rounds? Thanks for all your insights. Peter Neefus, Virginia Beach, VA
PETER: The current projection of overthecap.com is that the Bengals would gain three sixth-rounders in 2019, but everyone, including the team, can only guess. It's a formula fit for physics class with a byzantine set of parameters based not only on play time, but also incentives and what the other big deals are. So you really don't know until the end of the season.
What has been a bit of a surprise is that AJ McCarron, Russell Bodine, and Jeremy Hill simply didn't get the deals people thought they were going to get. I'm not sure how Hill gets drafted ahead of Hyde in 2014 and has a 1,000-yard season under his belt and Hyde doesn't and Hyde gets three years at $15 million and Hill gets a year for $1 million.
Rules prohibit selling cap space, although that didn't stop the Browns and Texans from conspiring on Brock Osweiler.  The way draft picks are coveted these days that's not the way the Bengals would attack the over expenditures. I imagine they'll wait to see what they get in the draft and cut from there.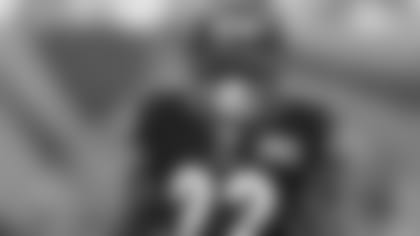 William Jackson: one of five first-round corners since 2006.
If history repeats itself and it usually does when Bengals draft in the 20's, I'm guessing CB. So you've pointed out that it's not a bad thing to have first round corners. With Pacman on the chopping block and Dennard a free agent next year. All signs point drafting a CB. What prospects have you heard whispers from in Bengaldom? Keep up the Great work and thanks for listening to us Fans out of State... Die Hard Bengal Fan Gilbert Torres Lancaster, CA
GILBERT: Thanks for the kind words. I'm not sure about all signs pointing to a cornerback. I think it's a draft that points to linemen on both sides of the ball. But, yeah, you can't have enough corners. And I always say that because they went to the playoffs eight times in the first 38 seasons of the franchise, when they never drafted a cornerback in the first round. In the last 12 seasons, they've drafted a corner in the first round five times and gone to the playoffs six times. Of course, it's not the sole reason. But it's helped.
No. 21 is a best-player pick. I didn't think 12 was, but Cordy Glenn took care of the crying need. The nice thing about 21 is there are probably going to be several guys worthy of the pick and you get to go with your need more than anything else.
A big board like Scouts, Inc., on ESPN.com has more offensive and defensive linemen ranked in that area than corners. Yes, Dennard and Josh Shaw are going to be free agents, so a corner would be OK at some point. But it's not a necessity. Because of the linemen depth, they may very easily be able to cash three of those four picks in the first three rounds on guys up front on either side of the ball. You'd think that has to be a focus. Certainly securing a center, tackle, and a D-Tackle would be a take that hit home.  
Hi Geoff, I enjoy your work and believe you do the best job of all the team web journalist of keeping fans informed. I am getting excited by the off-season moves so far. Adding a proven left tackle, a solid middle linebacker and bringing back Eifert creates an opportunity to go in different directions at pick 21. I would like us to pick a top center (Billy Price?) to solidify the OL. Hopefully Hart or Fisher at RT and one of the young guys at guard steps up to complete the line. I like our skill players and with an improved line play to go along with our solid defense can lead to playoffs again. What do you think? Rob Cline, Dublin, OH
ROB: Thank you for the very generous scouting report. I think you're absolutely correct. The moves they made open the draft wide open at No. 21. Any of those three centers would be a lovely fit, right? And, look, I know Price hurt his pectoral muscle at the NFL scouting combine, he won't be ready until training camp and there are concerns it's going to be a re-run of the injury-plagued rookie seasons of the last three first-rounders. But make the best pick and if it's Price you've got guys like T.J. Johnson and Trey Hopkins that can be bridges to whenever Price is ready.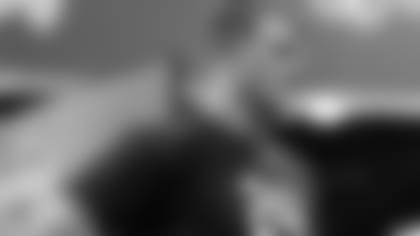 What if Notre Dame tackle Mike McGlinchley is there at No. 21?
But riddle me this. What if they get to No. 21 and all three centers are there, as well as Notre Dame tackle Mike McGlinchey? What do you do?  They're saying you can write in McGlinchley as a 10-year starter. You'd have to think about taking that at No. 12. The word is you can get centers in rounds two to four but the tackles only in the first round, which is weird because usually it's the other way around.
I'll say the same thing I did last offseason. It's all on the offensive line. How the line goes so goes the Bengals. If it can give Dalton and running back Joe Mix on some room, it should open up things for those young receivers. Josh Malone and John Ross are a long way from Marvin Jones and Mohamed Sanu. But a healthy Eifert and a 4.2-yard per running game makes everybody better. Look at what this offense did with a running game ('14) and Eifert ('15). They won 22 of 32 games.
Hi Geoff, You know which signing I am most excited about? - Eifert! Despite his injury history I wanted him back on a 1 year deal or franchise tag. Glad we were able to do it. With the maturing of Kroft, arrival of Mixon and the free agency acquisition of Glenn and Hart, the promise from young guards, I really think we have something very special here! If Ross can live up to his promise, I say we put in Green, Eifert, Kroft, Ross and Mixon together as much as possible and design some great plays because that combo is unstoppable. My question to you is on the defense - what do all these signings mean for Atkins and Dunlap signings in the future? Guha Srivatsa, Leesburg, VA
GUHA:  What is interesting is how the Glenn deal and his $11 million salary cap hit suddenly made signing both Eifert and Bodine untenable. According to various tweets in the sphere of NFL pundits, Bodine turned down a long-term deal in Cincinnati because of low guarantees and took a two-year deal for $5 million in Buffalo. While that may be causing some second-guess angst for Bodine's camp, the Bengals may have rebounded by pulling off the signing of free agency if Eifert gets his second wind. The last time he was healthy no one could cover him in 2015 on his way to the Pro Bowl.  If he does that again, well, that just may get Malone, Ross, and Tyler Boyd closer to Jones and Sanu.
The extensions for Pro Bowlers defensive tackle Geno Atkins and left end Carlos Dunlap, as well as other potentials (Tyler Kroft, C.J. Uzomah) have a traditional map the Bengals usually use on such deals. There is a training camp-August-to-Labor Day timetable on it. They need to get the 2018 roster signed and set first to make sure they've got what they want on the field in May and later when camp opens in late July.  Usually they use an annual salary cap rollover to get those extensions done.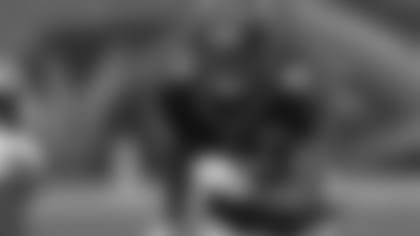 A healthy Tyler Eifert would be the signing of free agency.
Hello Mr. Hobson, thanks for all the hard work. My question is do you think Bobby Hart will move to right guard. Robert Hunt, Lima, OH
ROBERT: Thank you for taking the time to write. My sense is Hart is a right tackle all the way, but let's give him some time and sees what develops. Still, with Christian Westerman and Alex Redmond hammering each other to play right guard, I see Hart staying on the edge, but it's a little early.
Great week for Bengals last week. IN a time of what have you done for me lately, how about Hernandez at Guard in Round 1 and possibly Billy PRice in Rd 2 to help the OL? With his pec injury do the Bengals take the best center in the draft and hope he is healed? Paul Ortiz, Hawthorn Woods, IL
PAUL: Even with his injury it's hard to see Price not going in the first round. Can't see him sliding all the way to the second. UTEP's Will Hernandez is a terrific player, but, again, what if McGlinchley is there at No. 21 and so is everybody else? Get the tackle now and center later, right?