Is Rex Burkhead a free-agent priority? Probably should be.
Geoff, With the offseason officially here, it seems to me the Bengals have three critical needs in free agency.
1) Re-sign Rex Burkhead. Put him in a rotation with Gio. If we can keep Hill as a short-yardage back, that seems good, but the view from my living room the past month has been that Burkhead runs faster, stronger, and harder. He gets to the hole and through it quicker. And then there's his well-established versatility. I don't see how we can afford to move on from this guy.
2) Re-sign Big Whit. Given that O-line was a major problem this year, and that Whit was about the only guy who shut things down consistently, we need him for at least another year.
3) Re-sign Dre Kirkpatrick. I'm not sure he got near enough credit for his play this year. The man has matured into a fine NFL corner. Who's behind him that can play at the same level? Sure, we've got Quez, but if he's in the slot, who else is on the outside? What are your thoughts? Thanks for another season of great coverage. Enjoy the offseason! John Phythyon, Columbus, OH
JOHN: Thank you for being with us during the season and it should be a pretty interesting offseason as your note suggests.
It's hard to quibble with those three items. Given the struggles of Cedric Ogbuehi it's hard to see them letting Whit leave. It would leave left tackle in its most precarious position since the late '90s. At that point in 2000 and 2001 they opted for solid veterans at the end of the line in free agency, John Jackson and Richmond Webb, to get to the Levi Jones draft of 2002. I'm not sure that's a viable option these days, but they've changed their philosophy anyway. They're into "keep our own," and Whit certainly qualifies.
No question Burkhead is a hell of a player. What gets lost is how well he played on special teams when they lost Cedric Peerman, their best special teams player. To me the question isn't do they sign him. Hell, that's a no brainer. The question is how did a guy that talented sit on the bench for three and a half years before getting a shot?
I would imagine to re-sign him; Burkhead would have to have some kind of comfort knowing he's going to be a regular, which would be reflected in salary.
 As for Kirkpatrick, I'm not sure that is tied to the Adam Jones situation. They're investigating the arrest and not trying to rush to judgment. So at the moment there are not only a lot of legal questions, but questions about how they and the league will handle it. I do think you have to view it as two separate issues.
They should have a clearer idea in two months when free agency starts, but you would figure they'd like to line up at least one experienced cornerback on Opening Day. But then, I don't think the priority is any different than it was last week. I think you hit it. It involves those three guys you mentioned in some form. In my opinion, I think they'll exercise the fifth-year option on backup cornerback Darqueze Dennard because enough people down here think he can play.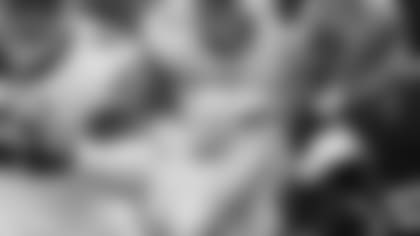 Giovani Bernard works against the Bills, the game where he tore his ACL.
 Do you think that Ken Zampese did a good job calling plays this year? I thought that he struggled in his first year. Michael Smith, Huntington, WVA
MICHAEL: I thought Zampese ended up in a tough situation. I mean, it's hard to grade a guy when he had his two best receivers, A.J. Green and Tyler Eifert, for just two full games. And his third most productive option, running back Giovani Bernard, for the last six games. Plus, clearly the right tackle spot wasn't nearly as strong as it had been in Zampese's 13 previous seasons with the team.
When it comes to the head coach, Marvin Lewis didn't blame Zampese for the fourth-quarter struggles, which were relentless. They kept going right to the end of the season, but Lewis said it wasn't a lack of adjustments. To Zampese's credit, despite the pass pressure and lack of their best weapons, the passing game held up pretty well. Enough that Andy Dalton churned out some of the best numbers of his career.
But if they're going to score points and get back to protecting Dalton among the best in the league, they're going to have to figure out how to run the ball better. In the AFC North, they're at a third-grade reading level. Whether that means moving on from Hill, playing fullback Ryan Hewitt more, or changing the scheme, I don't know. But they can't win running the ball like they do now. Take away the two Cleveland games? They had 3.4 yards per carry. That's 3-13 stuff.
The other folks covering the club keep shaking their head about how much I emphasize the run game. But I stand by it. The running game is the perfect panacea in the salary cap era you can't have everything. It makes your young linemen, pass protection, and your defense all better without having to draft a guy in the top ten.
Take 2014. Green didn't have catches in five games because of injury, Eifert and starting wide receiver Marvin Jones virtually didn't play at all, the defense gave up more points than it did in 2016, and they still won 10 games. Only because Hill rushed for more than 1,100 yards.
But, like I say, it's tough to judge the guy calling the plays when he didn't have Green, Eifert, or Bernard for such a big chunk of the season.   
Geoff, Thank you for another great year of Bengals coverage. Where does this team go from here? I understand injuries and unique issues cost us many close games, but there something else missing. It's been missing for years. The lack of mental toughness in key games has crippled us. We have a very large sample size, if you count his playoff and prime time records. I remember the times before Coach Lewis arrived. I appreciate want he has done for my team. He has made the Bengals relevant. Can he make us champions? Maan Aboulhosn, Titusville, FL
MAAN: Thanks for the kind note, nice to hear from you again, and Happy New Year. You capture the debate so succinctly and well.
My take on it is the Bengals, Steelers, and Ravens have each won the AFC North twice in the last six years. Not only that, the Bengals made the postseason in five of them. I mean, it's not like the AFC East where the Patriots have been playing the Browns six times a year. So that tells me they have built a championship-type team. What separates them from not being able to pull it off in the postseason is the central question and I see your point. If you can't get over that hump …
But I'm not sure it's that clear-cut. I think I understand the thinking of Bengals president Mike Brown here. They're obviously close. If they start over, are they closer or farther away? And how long does it take to get back to where they were on Dec. 10, 2015, before Dalton got hurt they were one of the favorites to go to the Super Bowl?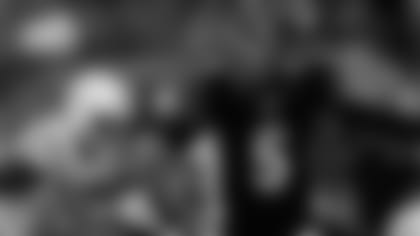 What does Andy Dalton bring in trade?
Geof, What kind of draft pick (round) might the Bengals expect if AJ McCarron is traded? If the Bengals hold onto McCarron thru next year is it possible the Bengals might receive a compensatory pick? Another words- it might be better to hold onto him as insurance and still get something out of it. Thanks Gary Beck, Highland, MI
GARY: Great question, I do think the Bengals are inclined to hold on to him rather than trade him right now with no successor in sight.  But it would be a gamble.
McCarron would do quite well in free agency, but I don't know if he'd hit the bell high enough to get that third-round pick, the highest compensatory pick you can get, and I don't think it would be outrageous to think you could get a second-round pick for him in a trade. At the very least, given recent QB trades, it looks like they could get two picks.  So if you let him get to free agency, you don't come close to maximizing the value you could get in a trade. Plus, the compensation formula isn't easy to project.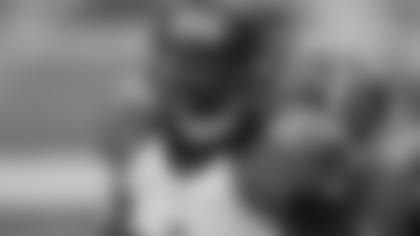 George Iloka: from fifth round in 2012 to starter.
Great job Geoff on keeping the fans up to date on current events. With parity in the NFL being what it is we seem to fall in a group of about 10 AFC teams that are capable of beating anyone on any given Sunday or also losing to those same teams. What is the next step to take in regaining consistency? We get a top 10 draft pick and some compensatory picks, but can it be done through the draft alone? As a fan watching at home on TV it looks as if some of the new coaching staff additions really fell flat. Will we see changes there at linebacker and secondary coaching? Also isn't it time for Jeremey Hill to go? Thanks for your hard work. Bob P. Richmond, IN
BOB: Thank you for the kind words and I think you've got it about right in the AFC. I remember getting in the post-game elevator with the Miami media after the Bengals beat up the Dolphins in that Thursday night game and they thought they were covering a 2-14 team headed to the No. 1 pick. (By the way, where would the Dolphins be without the running game?)
I don't want to sound like a wise guy about it, but the first thing they have to do to get consistent again is find a kicker. That would take care of two or three games right there. Really, they seem to be a lot closer to the 12-4 of 2015 than the 9-7 of 2011.
But they need to take care of two things to get back there now. They have to find out what they've got on the offensive line and if they can't find a pass rusher in the draft, they have to go get one in free agency. And beyond that they've got to get younger on defense.
Since they do the bulk of their work in the draft, they have to hope it gets it done. But the Brandon LaFell signing proves you can get value out of the next tier of free agents and you'd have to imagine they're looking for pass rushers of any size, from edge backers to defensive ends.
But a good draft can carry them a long way. Think 2012, when they had an extra third and extra fifth, which they should have this year. (They also had an extra first via the Carson Palmer trade.)  They got two regulars in the third round (Mohamed Sanu and Brandon Thompson) and two starters in the fifth (Marvin Jones and George Iloka). It's a good time to address their age on defense with some young fast guys.
I don't know how many teams could survive losing three coordinators in two seasons without feeling some kind of a dent. But I wouldn't go after linebackers or secondary. Jim Haslett and Kevin Coyle, respectively, are two highly-regarded guys around the league.
 Or defensive line, for that matter because look how well the defense played once everybody got settled. They allowed three TD passes in the last eight games, when they were second in NFL scoring behind only the Patriots. I think the fact they had so many new position coaches on defense at the same time was a problem at the beginning of the season, so I'm not sure more changes would help.
As for the running back position, I think you can only conclude that Burkhead has won the job with Bernard. At the moment Hill, you'd think, is a backup.