Hello Hobs. Writing from the home of A.J. Green, I've given it some thought, and I believe the team made the right choice in bringing back Marvin; however, the window is closing. It's imperative that the team drafts an impact player (or 7), and it would be nice if we could be just a bit active in free agency (OL depth, maybe). We have needs on the OL, DL, at LB and TE. Where in the draft do they "tackle" these clear needs? Phil Tackett, Summerville, S.C.
PHIL:  A big lift to get a note from one of the great datelines in Bengaldom.  The sooner they can address those needs the better, but I would prioritize it as left tackle, nose tackle, safety, middle linebacker and depending what they plan to do with Russell Bodine, center.
I'd prefer to wait on the MIKE backer and save the first two days of the draft for both lines. I think they're OK at tight end with Kroft, Hewitt, C.J. Uzomah, and they liked what they saw from last year's seventh-rounder, Mason Schreck, before he got hurt. You're only as good as the big guys up front. That's where this team has to go to get back on track.
Geoff, Hello. Appreciate all of your articles. I wanted to complain because you'd hadn't published some of my questions, however the ones you used were asked better than mine. Good work! My question, do you see us dropping out of the #12 spot? Seems to be a good draft to drop back and maybe get an extra lineman. As bad as we need a tackle would love to see the kid from UTEP in Bengal stripes. Also, please send a shout out to my buddy Rick Curry over at the Columbus DLA site. Huge Bengals fan who follows you religiously. Thanks for all you do. Andy Eskew, Discovery Bay, CA
ANDY:  As always, thank you for your kind words and hopefully Rick sees this. I guess you're referring to UTEP guard Will Hernandez, but I can't see them rating a guard that high. But, hey, silly me, I never thought they'd take a 190-pound receiver with the ninth pick, so who knows?  If they didn't trade down last year, I don't see them doing it this year because they could have slid into the 20s and got their pass rusher AND a wide receiver back in 2017.
 But I think we're a little early. In many drafts the impact guys run out quickly and you're drafting second-rounders in the first round. So I could see a scenario where they make a decision that you can get the same guy at 34 that you can at 12 and they would trade back. So get a Hernandez type AND a tackle. The tough thing is if the teams at nine, ten, 11 see the same thing.  But let the combine play out and see where they put the juniors.
And I'm not banging taking wide receiver John Ross No. 9 last season. His speed made him an elite prospect and gave him a top ten trait that you weren't going to find in a trade down.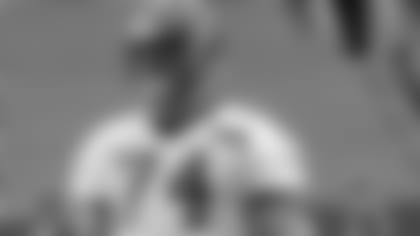 The Bengals believe Jake Fisher can come back.
Hi Geoff: Could you update us on the health of this past season Bengals injuries? It appears NFL.COM has put Jake Fishers career at an end. If the NFL wants to improve viewership they need to curtail the TMI coming out of their own mouths about players' health and careers. Who edits their site anyway? Maybe you could give them a hand or two. Tom Kitts, Fairfield, OH
TOM: I've got my hands 24-7 full editing myself, but I very much appreciate your confidence. From what I gather the Bengals are confident that Fisher is headed back from his heart procedure. It's a little early, but indications are the Bengals are going to have everybody for training camp.
Hi Geoff! Hope you are enjoying the off-season! I am wondering what the chances are of seeing real change to the starting line up on both sides of the ball? It seems the team is really stuck in a rut with no real improvements the last couple of years. Please tell me they would at least change Centers! Russell Bodine is a smart guy, but he is not a high caliber center by anyone's standards within the league. This seems to be a big big hole that needs new blood! Your thoughts are appreciated! Greg Burns, Connersville, IN
GREG: Thanks for asking.  No question there are going to be plenty of changes.  On defense you'll see much more of second-year guys like end Jordan Willis, linebacker Jordan Evans, and a rookie nose tackle and middle backer we don't know yet.
And the overhaul of the offensive coaching staff means plenty of new faces. But I can't give you a yeah or nay on Bodine because first new offensive line coach Frank Pollack has to decide if A) Bodine is good enough to keep or B) He'll be better his scheme or C) They have to move on. But even if they keep Bodine, there'll be new faces up front. There have to be. But let's give Bodine some room here. If they ask him to do different things, they may get different results. He's not the only guy that struggled up there.
Looking at all the coaching changes that the organization was both forced to make and made strategically, which ones hold the best promise to deliver meaningful difference on field performance? Bill Moore, Mansfield, TX
BILL:  The one that is going to have the most impact is the hire from down your way with Pollack coming in after three seasons of coaching the Dallas offensive line. He and Paul Alexander switch teams and Alexander is a hell of a coach. But both he and the Bengals admitted to needing a change and in Pollack they get a former NFL lineman that has been raised in a different line school popularized by the highly regarded Bill Callahan. Plus, Alexander was the run game coordinator so there is just going to be a different feel to the most important position on the team.
But, like Boomer Esiason, I really love the hire of Teryl Austin as defensive coordinator. Paulie G. is a terrific DC, too, but Austin arrives highly-regarded. Already impressed with his presence and how he handles a room.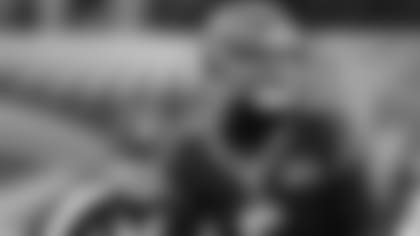 A.J. McCarron: Feb. 15 he finds out restricted or unrestricted.
 Hey Geoff thanks for the great coverage. What do you think about trading Andy Dalton to Cleveland for the fourth pick and drafting Quentin Nelson the outstanding left guard from ND? He is rated extremely highly and would certainly help the rushing offense. I thought Clay my Boling did an outstanding job at left Tackle the last few games. I know AJ for the fourth pick is a real stretch but Hue does love him.  Bryan Molina, Cincinnati, OH
BRYAN: Thank you for the kind words. Hue loves McCarron, but the Browns trading the fourth pick for him would be a lot more than love. Won't happen. But Interesting. If Hue takes a QB at 1 or 4, I would think AJ wants no part of that. He wants to play and that guy is playing come hell or high water.  The Bengals would never take a guard at No. 4. But a pass rusher, yes. I agree with you on Boling. That's one of Pollack's decisions. Is Boling his left tackle or is he just not built for it? He's certainly smart enough and tough enough, but can he consistently shut down the league's best pass rushers? He sure did on fourth-and-12 in Baltimore.
 Hello Geoff, been a while since I submitted a question. After two disaster seasons and the re-signing of Marvin Lewis, what finally sent me to submit a question? Russell Bodine. The Bengals aren't as bad of an organization as some say, but their stay safe, sign who we know, overspend on their own, mentality is holding the team back. Marvin Lewis came out and said Cedric O held the team back, has he not watched the play of one of the worst centers in the league, four years straight. Frank Pollack can't fix Bodine's issues and the pressure up the middle is killing the offense.
I, like many, just don't understand how the Bengals can't see this. Great the guy doesn't miss a game, you traded up and drafted him, but don't you wonder why the run game has been ineffective for 4 years, don't you see the multiple time per game his guy blows up a play, don't you even just glance at PFF? No, and that is one of the many reasons why it's been 27years, that's why Bengals fans who are 30 years old have never seen their team get close to an AFC Championship game. It's why since 2012 the Bengals are 29th in the league in attendance. It's why Marvin Lewis and Andy Dalton can't beat the Steelers or win in primetime.
But it's so easy to make money in the NFL it doesn't matter, and yes Mike Brown wants to win, yes they spend money but is Dre K really worth that contract, no, he's comfortable, and he's someone they know, like Russell Bodine. 2015 needs to stop being a reference, it's an outlier. Even in the team's best season, in 27 years they still couldn't get a 1/2 seed and had they beat PIT, we know what the outcome would have been.
All we are asking for is a run, two years where you actually change and say we are going to stop planning for the future and make an actual run. We are going to cut ridiculous contracts (MJ, Jones, Lafell, Hewitt) and use the money more wisely. We are going to hire a pro personnel staff that can scout and find guys who are better than what we have. But that's not comfortable. So get your blanket Bengals fans, snuggle up, and get comfortable with the team that continues to break your heart year after year. 5 years is of playoffs is an incredible thing, but 27 years is an embarrassment. Like Marv said "DO BETTER!" Dustin Merritt, Manhattan, KS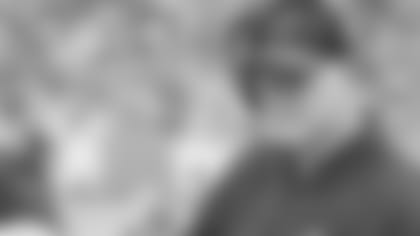 Frank Pollack is expected to bring some changes.
DUSTIN:  Thanks for the note and taking the time to write and, look, I understand your frustration. But I think it's a little early to vent on lot of these subjects. Let's see what transpires. You wanted change and Mike Brown and Marvin Lewis gave you the biggest coaching in the history of the franchise outside of the year they hired Lewis. Not all that comforting for the coaches who are left.
It would seem to me Pollack's hire came after more than a perusal of PFF. Someone apparently decided Bodine, Ogbuehi, and all the rest didn't look very good backing up into Dalton's line of vision and a change was made. Turning to a third offensive line coach since the Jimmy Carter Administration would seem to be the opposite of comfort. Let's see what the man does.
I also don't get the attack on the personnel department. You don't make the postseason six out of 10 years lacking talent. That's one thing everyone seems to agree on. They've got talent.
Look at Sunday's Super Bowl. They got ripped for drafting Jake Elliott ahead of Zane Gonzalez and Elliott ends up being an MVP candidate for the NFL champion Eagles. On the other side in Minneapolis, late Bengals draft picks Rex Burkhead and Marquis Flowers, and another Bengals rookie, fullback James Develin, showed they belonged. Beefing up the personnel department is an option, but it isn't an answer they need to get over the hump.
'15 is an outlier? From '09-15 they were one of the AFC's top teams when it came to wins. Yeah, no play-off wins. But to paint it like '15 fell out of the sky is inaccurate. That was the fourth straight season they won at least 10 games.
The complaints about bloated contracts are a bit early on the trigger finger. The league year doesn't begin until March. Like Pollack, let's see what they do. (And, what's wrong with Hewitt? Ever since they paid him, they haven't played him. Maybe that's the answer. PLAY HIM. Every time he plays, he helps.)
Hey, sorry I'm a little grouchy. But it's just starting to sound like the same banal narrative. Do you think the Patriots would have liked to have had Dre Kirkpatrick Sunday night? I mean, Johnson Bademosi played more snaps than Malcolm Butler. Johnson Freakin' Bademosi. (By the way, my favorite story Monday is Bademosi blowing off reporters with "I ain't got nothing for you … I don't owe you guys sh-t." Guess what, Chief?)
Sorry, I digress. No doubt Kirkpatrick is highly paid. But it's the price of business for a No. 2 corner. He's a good corner. Really. You want to know what's nice and snug and comforting? Not having to turn to Johnson Freakin' Bademosi.
If this thing were being dictated by economics, Mike Brown would have blown up the whole damn thing after last season, hired the annual hot name coordinator as head coach for $1.5 million per, and that guy would have hired 20 coaches with the average age of a super model and dressed it up a as a bold new era to sell tickets on billboards and social media. That would have been the comfortable thing to do.
 Instead, Brown did the much tougher thing.  He opted for the most expensive plan imaginable when he brought back the NFL's No. 2 senior head coach and let him hire veteran coordinators and veteran position coaches with commensurate salaries. He did it because he felt that was the quickest football solution. He did the most uncomfortable thing possible for a guy running a business. He went for football instead of business because he believes some key changes will get a Super Bowl quicker than an overhaul.
Look, you make some good points. I hear you. Thank you for expressing them. But let's see what this thing looks like as they hit the field in May.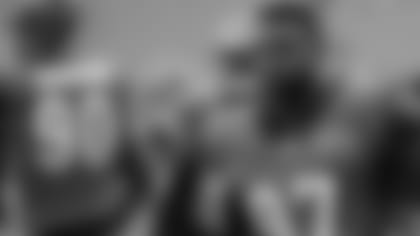 They'd like to wrap up Geno Atkins for a third contract.
Hi Geoff, hope you enjoy the Super Bowl. I have a question about the Bengals signing of free agents and the approach the front office takes. First, I've lived in Pittsburgh for six years so I've been keeping a very watchful eye on how the Steelers front office works with regard to FA's and signing their own players. At least to this casual observer the Steelers always manage to sign their premier players (and they have a lot of them) before they leave to other teams or hit the open market.
For example, Ben, AB, soon to be Le'Veon, DeCastro, Pouncey and the list of pro bowlers go on and on. They continue to keep a solid core of about 8-12 players in the fold no matter how high they are ranked in their respective positions league wide. I often times wonder why it seems we have an inability to do the same, when for arguments sake the talent level of the Steeler players that are Pro Bowlers and proven veteran starters seem superior to those of the Bengals. For instance, we've let Zeitler, Whit, Sanu, Jones and list goes on and on walk, when we "should" have cap space. What and how is the Steeler approach different when both teams operate under the same salary cap constrictions? This year, Bell could potentially be a free agent yet the Steelers still seem to have enough cap space to sign him and may to a long term deal.
They already pay top dollar for so many other position players I often wonder why it seems they are able to make it work? It doesn't sit well with me when I see Zeitler rated the number 12 guard in the league and we failed to make it work considering how weak our offensive line is. Your thoughts? Thanks, Joe Chelak, Binghamton, NY
JOE:  As a former Binghamton Press and Sun-Bulletin scribe, I salute you and the Susquenango Conference.
The Bengals and Steelers are pretty much on the same page when it comes to free agency. "Keep your own."  The Bengals have done it with their two best players on offense, quarterback Andy Dalton and  A.J. Green, and their three best players on defense. Linebacker Vontaze Burfict is already working on his third contract and they would like to give a third to both defensive tackle Geno Atkins and Carlos Dunlap. And there have been others, such as running back Giovani Bernard and left guard Clint Boling on offense and both starting safeties and starting cornerbacks on defense. They deemed Ryan Hewitt as one of the top fullbacks in the league and paid him as such. And they've been doing it for years with guys like Andrew Whitworth, Domata Peko, Leon Hall, Adam Jones, right down to special teamers like punter Kevin Huber and long snapper Clark Harris.
Very Bengal and Steeler-like
Yes, the Bengals lost wide receivers Marvin Jones and Mohamed Sanu after the '15 season. They were prepared to give Jones the $8 million per year the Lions gave him, so that seemed to be his call and not the Bengals'. The Steelers sent Mike Wallace packing once wide receiver Antonio Brown emerged and don't look for them to re-up Martavis Bryant next season for many reasons with one of them you can't pay everybody. That goes all the way back to when Hines Ward got the money and Pittsburgh let Plaxico Burress walk. How much are they going to give running back Le'Veon Bell? Stay tuned. Maybe not what he or we think.
I'm not sure where you got the ranking on Zeitler. No. 12 is low. But no matter, if the Bengals were going to keep him they would have had to make him one of the five richest guards of all-time and they're just not going to give that kind of money to a guard. They did for a pass rusher in Atkins and a TD maker Green and they did it for a tackle all those years ago when they twice made Willie Anderson the richest right tackle in the league and they made Hall their richest defensive player. But not for a guard.
And I hear you on Whitworth, but they kept him for 11 seasons with more extensions than Marvin Lewis. Did it back fire not extending him again? Yeah, their plan on paper, replacing him with a first-round pick, failed when Cedric Ogbuehi struggled. But it's a plan that fits the keep-your-own philosophy. At some point you have to get younger to pay other guys. When they moved off Whit to Ogbuehi's  rookie contract, the idea was using the money on younger core players. With Dunlap, Atkins, cornerback Darqueze Dennard, linebacker Nick Vigil, tight end Tyler Kroft, and wide receiver Tyler Boyd on the horizon in the next two years, they'll need it.