Josh Malone: break-out candidate in 2018.
Hi Mr. Hobson, Love your articles. I look forward to reading them and can never wait for a new one to appear! Seems like we did pretty well in the draft, but I am still excited to see the previous two draft classes on the field with (what I believe) is a very much improved offensive line. Who do you see benefitting the most from the changes up front and who do you look for to have a breakout year? I really look forward to your answer. Thanks and keep up the good work! David Li-Kroeger, Houston, TX
DAVID: Thank you for reading and for helping me write the latest one. I agree with you about the last two drafts. I still think there are hidden gems in there, like nose tackle Andrew Billings and wide receiver Cody Core in '16 and wide receivers John Ross and Josh Malone in '17.  I think the young guards, Alex Redmond and Christian Westerman, are going to benefit the most from the move up front as well as right tackle Jake Fisher. They'll be better being able to power off the ball and not worrying about anything else. I think those are potential break-out players on the O-line, pending who becomes the right guard.
I wasn't sure you were looking for other break-out guys, but here they are if you are:
Nose tackle Andrew Billings, now in his second year from the knee injury, finds his footing. Ross and Malone get the snaps and a clean slate from new wide receivers coach Bob Bicknell. Running back Joe Mixon responds to an offense that is looking to him to make one-cut-and-go. Right end Jordan Willis is probably the starting right end, nearly doubles his snaps and sniffs eight sacks. It sounds like the coaches love rookie safety Jessie Bates III, so he's going to get a shot.
Geoff in the last 3 years the Bengals have drafted 3 WRs in John Ross Josh Malone and Auden Tate. Is the front office quietly preparing for life without AJ Green after his current contract is up after 2019? I think Auden Tate could be low risk high reward player with tons of upside. Would not be surprised if he moved Erickson or Malone off the roster. Wayne Milliken, Streetsboro, OH
WAYNE: John Ross and Josh Malone were drafted in the quest to replace Marvin Jones and Mohamed Sanu. You're right. Auden Tate is an interesting guy but that's not a need pick and nowhere in the context of A.J. Green. None of them are related. 2019 may as well be 2119 or 1919 for that matter, that's how far away it is for them. Tate is simply a best-player-on-the-board pick and a good one.
But he went in the seventh round for the same reason Ross and Malone went last year in the first and fourth, respectively. Speed. Tate ran a 4.68 40-yard dash and he's not pushing Ross or Malone anywhere with that. He may push somebody else, but they're going to keep the guys that can run.
And I don't see Alex Erickson going anywhere with Adam Jones nowhere in sight and no other proven returners around. But, let's see how things go, Maybe fifth-rounder Darius Phillips has the kind of preseason popping punts like Erickson did. Maybe Tate catches everything but a cold in August and makes the team. Maybe. Who knows? But if Tate makes it, he'll most likely be joined by Malone and Erickson.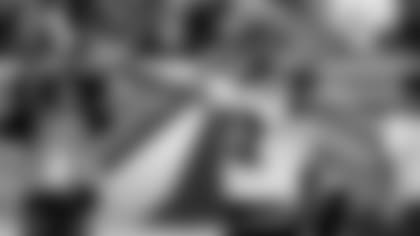 Alex Erickson is the only proven NFL returner in stripes right now.
With the draft over and only 2 OL drafted what's the plan for the right side of the OL to have the guys battle also with the drafting of Darius Phillips for returns does that mean Alex Erickson will get more eork at WR? Also will Auden Tate play WR only or will he possibly get some work at TE? #WhoDeyNation #WhoDey #SeasonTicketMember Josh Mason, New Richmond, OH
JOSH: It looks like a battle royale on the right side. Trey Hopkins, T.J. Johnson, Alex Redmond, Christian Westerman, and rookie Rod Taylor all battling for right guard while Jake Fisher and Bobby Hart duel for right tackle. I think that's been the plan all the way. I'll reiterate Sunday's story. They feel like they've got enough talent internally after the trade for left tackle Cordy Glenn and the drafting of Ohio State center Billy Price. From there it was the hiring of offensive line coach Frank Pollack to come up with a better scheme to fit the personnel in conjunction with offensive coordinator Bill Lazor's new playbook.
Like I say, Erickson is a tough out at returner. Head coach Marvin Lewis indicated that Auden Tate is staying at wide receiver, but I'm like you. He'd be an interesting H-Back candidate.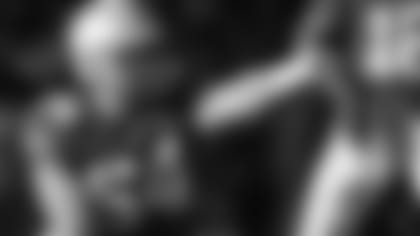 *No changes? A new offensive line coach for the first time in 24 years. A new left tackle obtained in the first trade for a starter in 14 years. A new center, Billy Price (above), their first first-round center in 35 years. *
Hey Mr. Hobson, Love all you do for the Bengals! Quick question will new turf feature a new design? Would love to see the leaping tiger back or maybe different end zones. Thank you for your time! Donald Kuhn, Groveland, FL
DONALD: Thank you for following.  I think we're going to see an updated version of the block B at midfield, as well as a slightly different style of stripes in the end zone.
Waited all these months for the draft and we blew it again. You wrote their plan to fix the offense was with moves in coaching, FA and beef up the defense in the draft. Can't believe it! Say what you want to but if you want to go from last in offense you make changes.
Drafting Price OK but Glenn has played 16 games in 2 years. Glenn never has been as good in rushing vs pass blocking. Not all OL players have to come out of the 1st round. Kelce a center for the SB champs came out of the 6th. Maybe Marvin is right we may need more coaching changes. If we start out 2-6 will they fire Marvin at the break? Brad Schlueter, Florence, KY
BRAD:  The kind of change they needed on offense went beyond players. I've been banging on this since they started out with three field goals in the first two games. The offense was broken beyond repair and the schemes up front just weren't cutting it. You've got to go a long way to stop A.J. Green and Joe Mixon and their own system did.
They made the biggest changes they had to make. They ripped up the scheme. They brought in new coaches. They're changing the culture up front. I think guys like Jake Fisher and Clint Boling and even Cedric Ogbuehi will be different, better players. Those kinds of changes were more valuable than any player they could have brought in, except for Glenn and Price. If you are last in the league with Green, Dalton, Mixon, Bernard, something is structurally wrong. Thank God they blew it up. And I have to disagree with you on Price. Let's face it. They've struggled at center since Kyle Cook started four post-season games and even then there was concern he wasn't quite big enough. This year it finally worked out. They had nobody there and there were three worthy centers available.
I mean, it's the only move there. Reach for Austin Corbett at tackle? Take the slide in wide receiver Calvin Ridley? I mean, the guy is barely over 6-0, he doesn't weigh 190 pounds and he runs a 4.43. Ross is about the same size and Malone is bigger and faster. A linebacker? In the first round?  No thanks. Price is the pick there. Never would have made it to No. 46. Mike Zimmer would have seen to that at No. 30. (I didn't take him at 21 or 46 in my mock, but apparently they are convinced the injury won't impact him. That just surprised me after Cedric Ogbuehi, William Jackson, and John Ross the last three years, but they seem convinced.)
And the Bengals get the bit about using lower drafted players on the line. Cook? Undrafted. Redmond? Undrafted. Johnson? Seventh round. Westerman? Fifth round. Boling? Fourth round.
2-6? If Mike Brown didn't make a move after the Minnesota or Chicago losses last season, he won't make a mid-season move now.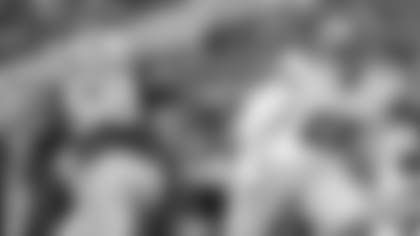 Former Giant Bobby Hart is a seasoned right tackle.
First of all I want to thank you for your Bengal history articles. I've been a fan since the beginning. I've always been a glass half full guy and this year just like in 2015, my glass is overflowing. The draft was an "A". Full of play makers and rookies that should see the field this year. I love the move at left tackle and center. Overall the line should be much stronger.
Dalton should have a better running game and have better protection from the pass rush. Jackson replacing Pacman is an upgrade. Atkins, Dunlap and Dennard all playing for big contracts will have extra motivation. Preston Brown will benefit the defense. Ross and Eifert healthy will make it easier for Green to have great year. Mixon installed as the #1 back will be a big plus. If we can stay relatively healthy I can see us not only in playoffs but getting that first win in a long time. Bill Steinau, Lake Forest, CA BILLL:I'm glad you enjoyed the history stuff, but no one had as much fun as I did researching and writing them. Thanks for writing in. I wanted to group your note with the one from Brad because it's the beauty of it all. Same draft but two polar opposite views. I'm hoping Atkins and Dunlap get signed before the games start and would love to see a tidy Preston Brown extension around Thanksgiving.
Always hope to see a new Hobson's choice every time I get on the site which is pretty much everyday. Keep up the great work! Do you think Mark Walton can become this year's Alvin Kamara? They both have similar measurables and they say Mark has 'receiver calibre hands'. Mike Aubrey, Vancouver, B.C.
MIKE: Thank you for reading. Sorry it's a little late. I think Walton has quite a ceiling but there's no question that running back Giovani Bernard is the first guy getting those kinds of touches. Kamara had 201 last year as a rookie, 81 of them catches. Walton won't be getting that kind of workload but I think he can be a devastating spot player in certain situations. (Remember how Bears fourth-rounder Tarik Cohen killed them back in December? Cohen, by the way, was the 119th pick, Walton the 112th.)
I think down the road Walton can grow into that kind of production, but right now it is the Joe and Gio Show. Walton, though, figures to be the first guy off the bench as a nice situational guy who contributes on special teams. Nothing wrong with having three backs that are a threat to go all the way at the slightest touch. Hello Hobson, Great coverage of the draft as always. I liked last year's draft better than this one in 17 they killed it on the back end. I give this year's draft a B-, it would have been a home run if they got Ragnow & Rudolph but what could they do. From what you know & in your opinion, what are the chances the Bengals would have taken Rudolph had the Steelers not jumped them? I'll hang up & listen, have a good day "Who Dey!!!" Troy Chapman, Prospect, OH
Troy: Thanks for the kind words and for listening. You must be a first-time listener, long-time caller. It's also great to hear from the hometown of former major-league umpire Larry Barnett. I held a grudge against Barnett for not calling interference on the Reds' Ed Armbrister in Game Three of the '75 Series when he collided with Red Sox catcher Carlton Fisk in the 10th at Riverfront that led to the Reds' winning run on that canyon shot by Joe Morgan. But about ten years later I did a story on Barnett when he visited the V.A. Hospital in Syracuse and found out, much to my chagrin, he was a great guy. He was terrific with the patients.
I know Arkansas' Frank Ragnow was the top-rated center by many, but I don't think you'll be thinking about that in a few months when Billy Price is pointing out the Ravens' blitz in the Baltimore din and then helping give Andy Dalton a firm pocket.  There's not much to choose between the two and there were probably more in the room that wanted Price. They love both guys and were happy with either one. Not only did they get the center they needed, they get a fledgling team leader. I'd give them an A on that pick and start grading from there.
From what I can gather they didn't have Rudolph graded high enough to take at No.77 or No. 78, so when the Steelers took Rudolph at 76 it had no impact on the universe of players they began eyeing when they had the 46th pick. Much Ado About Not Much. I think they felt all along the third rounder was going to be fertile ground for defense, particularly linebacker, and they got one at No. 78 in Texas' Malik Jefferson. I never got the sense they were looking for a QB before the fifth round.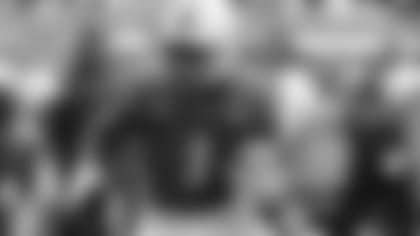 Now you see Miami's Mark Walton,, now you don't.
Jeff, The draft is now come and gone. I couldn't help but notice it was very defensive heavy. I'm ok with the approach. However, I feel that they could have went after some higher regarded OL. I know price can play all three. But let's tell facts he was brought in as a center only. I think they should have got a tackle or possibly two. Whats your thoughts? Tommy Yeager, Independence, KY
TOMMY: They would have loved it. The perils of trying to match need with talent, right?  A tackle would have been the pick because they've got guards that can play. But all you can conclude is that after Notre Dame's Mike McGlinchey and UCLA's Kolton Miller, they must have thought the remaining tackles didn't provide much of an upgrade because they had plenty of chances to grab one.
But more than two months ago they did sign a right tackle with 21 NFL starts and Bobby Hart is only 23, barely older than most of the guys they passed on. What would have been really interesting is if the Raiders didn't grab Miller at 15 and the Bengals would have had to choose between him and Price. Not sure there's a right answer. Hello Hobs! I would first like to say Ive enjoyed your columns over the years, and hope I get to read them for many more years! My biggest question is one you're probably going to get a lot but its on most fans minds. Do you feel like the team did enough to fix the O-line in the draft, or do you feel like the team realizes its weak on the right side and will look to Free Agency (maybe during camp cuts) to help, or will they roll the dice and just scheme the offense to compensate for it? Thank you for your tireless work to bring us the best Bengals articles possible. Chris Percell, Portsmouth, OH
CHRIS:  Thank you for the kind words and taking the time to write. Sure, another tackle would have been nice. But time and again director of player personnel Duke Tobin keeps telling us he's going to stay true to the board not need and every year we all act surprised when he goes and does it.
I think the trade for Bills left tackle Cordy Glenn can be considered a first-round pick and I don't think the right side is void of talent with a second-rounder in Fisher and a veteran in Hart. I'll keep saying it. They did the biggest thing they had to do. Change the scheme because it wasn't working with no matter who they put in there.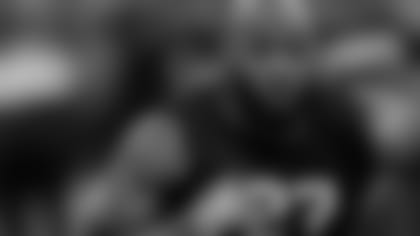 Rookie D-tackle Andrew Brown is running into a roster scrum up front.
How do you think the defensive line depth chart will look like by the start of week 1? Collin Robb, Columbus, OH
COLLIN: Keeping nine, right? Counting Carl Lawson as an end and not a linebacker, right? Pure guesswork since Marvin Lewis hates depth charts almost as much as turnovers. Starters: LE Carlos Dunlap, NT Andrew Billings, DT Geno Atkins, RE Jordan Willis. E-T Michael Johnson first guy off the bench. Lawson and rookie Sam Hubbard rotational ends. Back-up tackles:  DT Ryan Glasgow, NT Chris Baker. You also have to think sophomore NT Josh Tupou and rookie DT Andrew Brown can make things interesting.   I heard the Bengals signed Quinton Flowers QB out of USF. He seems to be a very interesting prospect. He overcame a lot of naysayers at USF. You think he has future potential as a dual threat QB here down the road? And have you heard of any other Free Agents signings? There seems to be very little coverage of this right now. Bryan Molina, Milford, OH
BRYAN: The Bengals won't release a list of their undrafted free agents until they get here a week from Thursday for rookie minicamp, when most of them sign their contracts. They won't comment about them until then. Flowers is reportedly coming here, but they've already got four quarterbacks with the drafting of Toledo's Logan Woodside. Wouldn't surprise me if they're looking at using Flowers at a spot other than quarterback.
Why did the Bengals pass on Tyrell Crosby? Alex Koke, Cincinnati, OH
ALEX:  The Bengals seemed to be with the majority of NFL evaluators on the Oregon left tackle. Many mockers and gurus had him going in the second or third round, but he slid to the fifth to the Lions, two picks after the Bengals took Illinois State cornerback Davontae Harris. So that answers that question. Harris had the higher grade. It also indicates they're not panicking with Fisher and Hart at right tackle.
Crosby missed all but two games in 2016 with a broken bone in his foot and that may have been a factor. I think, more than anything, that move, combined with the selection of Ole Miss guard-tackle Rod Taylor in the seventh round, indicates the kind of guy the new offensive line coach seeks. They love Taylor's physicality and pro style of ball in the SEC. Yes, the Bengals did take a tackle out of Oregon's hurry-up scheme three years ago, but Fisher's athleticism is second to none. It's why he was a second-rounder. Taylor seems to have both excellent feet and the physicality Pollack is emphasizing.
Taylor is an intriguing guy.. The Bengals figure to be pretty welll versed on him since his position coach is Jack Bicknell, Jr., the older brother of Bengals wide receivers coach Bob Bicknell. At least one pair of eyes in the building thought his elite feet were second only to those of Iowa center James  Daniels among interior llineman in this draft. Taylor started mainly at tackle for Ole Miss and is athletic enough that he helped Callaway High School of Jackson, Miss., to two state basketball titles.  But at 6-3, 320, he's also got the bulk for a guard and the range for maybe a center. He could be a guy that gives them a swingman at guard and tackle.