Ah, the possibilities with Tyler Eifert.
Hey Geoff, Bengals fan since '81, love your insights. Keep up the great work. My question: With Tyler Eifert having a good start, do you see him drawing more double coverage and taking the pressure off of the other receivers? Also, if other teams start to "watch" Eifert, does that open up things for a good pass catching tight end like Tyler Kroft? He seems to be a good blocker, but I wonder if we will need him down the line to start catching balls and be another facet in Mr. Jackson's arsenal.
Just my opinion, but I look forward to your take on it. Thanks and hope you are well. Ryan "Irish," Flanigan, Ripon, WI
RYAN: Thank you for the kind words from a fan whose first team may still be the Bengals' best team ever.
I'm not so sure Eifert's value is in drawing double coverage. A.J. is still the guy they're going to double no matter what. I think Eifert's impact is he forces defenses to use a cornerback on him and, depending on where he lines up, he can draw a guy that would otherwise be either covering Green or helping on Green. Like he did in the fourth quarter against the Chargers, when Eifert split wide and the Chargers top cornerback, Brandon Flowers, ended up on him. Now, Eifert beat Flowers himself for the TD, but Green obviously had a good matchup, too.
To me where we'll really see the Eifert Effect is against clubs like Cleveland and Pittsburgh that have done a good job bracketing Green with linebackers and corners. With Eifert dominating the middle, that opens up the spaces for Green.
But what Eifert really does is make defenses take the eighth man out of the box in the running game, which opens it up for running backs Jeremy Hill and Giovani Bernard. You saw what happened when they brought the safety down in the box last Sunday. Wide receiver Marvin Jones burned Flowers for a 45-yard touchdown catch.
I agree with you on the rookie Kroft. The kid can catch and I think you'll slowly see more and more of him as the season progresses and they try not to pound Eifert. And, you're right, if Hue knows he's got a guy that can catch, it won't be long before he finds him something to do. (See Fisher, Jake.)
Was so excited that the Bengals picked up my fav player, A.J. Hawk. Why is he getting so little playing time??? Susan Berg Versailles, IN
SUSAN: He'll get his chances during the season, but last Sunday was not Hawk's kind of game and that's why he played just five snaps. The Chargers spread you out and try to make you defend the intermediate pass, so the Bengals played much of the game with their coverage linebackers, Vincent Rey and Emmanuel Lamur. Middle linebacker Rey Maualuga played a lot of nickel early, but then Lamur began to take more snaps as the game went on. Hawk is viewed as a good early down player against the run and I would expect him to see some more time in Baltimore this week as the Ravens try to get running back Justin Forsett going.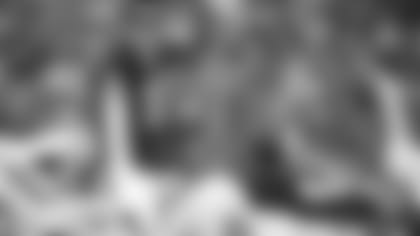 What about Andy Dalton's .636 winning percentage?
How are you doing Mr. Hobson great job so far this year, WHO Dey. My question is why is Andy Dalton ridiculed by the league but other quarterbacks not as much Matthew Stafford Carson Palmer Cam Newton and Alex Smith they do not playoff wins but are praised but if you look at the numbers Andy wins a lot more than those guys what do you think? Dontaec Coleman, Cincinnati, OH
DONTAEC: Thank you and I hope you are enjoying the season. Actually, Newton and Smith have each won a play-off game, but I hear you. Stafford is under .500, Palmer is a game under .500, Newton is a game over .500 and Smith is 10 games over with a winning percentage of .542. Dalton is 19 games over .500 at .636 and you just never hear about that. Certainly not nationally and it doesn't seem to cut him a break locally. The other guys take heat, but Dalton always seems to be in the middle of a forest fire.
I can understand, to a point, why the NFL fan in both Waldoboro, Maine and Anderson Township is hard on him. Let's face it, he's played some of his worst games on the biggest stages and made some bad plays in big games. The second-half picks against San Diego in the 2013 playoffs and the fourth quarter fumble at home against Pittsburgh last year stick with people national and locally. And that's a major reason he gets such a push back.
But here's my problem with that. Everyone raves about "body of work, body of work,' but no one ever takes the time to look at the body of work. It's on to the next top ten list post or outrageous sound bite and, besides, why screw up the tidy little narrative that fits so neatly into a link?
 A 42-23-1 record in his first 66 starts is more than just pretty good. He's won more big games than not despite his 0-4 post-season record. To get four straight playoff berths in a division with Pittsburgh and Baltimore is a huge accomplishment. (What would Tom Brady's record be if he played in the AFC North?)
If Dalton's not Boomer, or even Carson when it comes to charisma or personality, then he's tough and gutty with a consecutive starts string longer than either of them while in stripes.
So, there are a lot of reasons he takes the heat. For one, people don't bother with the body of work. For another, the only way to get them off your back is to win a play-off game. But there are a lot more reasons to like him.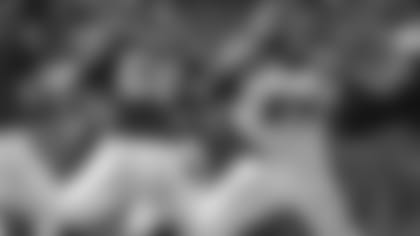 Two words for D-line resurgence: Geno and Atkins.
Hey Geoff, what do you think about the defensive line and its resurgence the first two games? Is adding a guy like Mike Johnson into the rotation really the factor in 6 sacks the last two games? or is Paul Guenther a genius? Andrew Todd, Medford, OR
ANDREW:  It brings back the old days, 2012 and 2013. Particularly 2013 when they were a legit Super Bowl team, the Seattle of the AFC because of that defensive front. You can argue it's better know because of the emergence of second-year end Will Clarke, the return of veteran run stopper Pat Sims, and the added experience of Mike and Carlos Dunlap.
Listen, Guenther is a hell of a coach, and he does a great job with pressures. His forte is breaking down pass protections. But the reason we're talking about the resurgence of the Bengals defensive line is a healthy Geno Atkins. He's the No. 1 reason they're on pace for 48 sacks instead of last season's league-low 20. His ability to force coordinators to double team him is invaluable.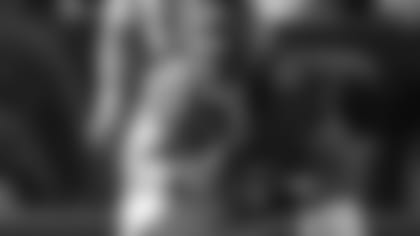 Left guard Clint Boling has a nice mix of power and athleticism.
Hi Geoff - Hope all is well! Andy has looked excellent for the 2nd straight game. I personally believe that this directly correlated to the play of the o-line. Like any QB, when Andy has time & a clean pocket, he looks like a pro-bowler. When there is pressure up the middle, he makes those mistakes that kill games / drives. Assuming, and I understand that this is a BIG assumption, the o-line continues to play at their current levels where does this line rank vs all-time Bengal o-lines? Thanks, Matt Steinau, Laguna Niguel, CA
MATT: Couldn't agree with you more. And I'd say that applies to every quarterback who ever lived. Look at Andrew Luck Monday night and Philip Rivers Sunday. I hear you.
Great question about this line, the most winning line in franchise history.
It is fun to consider. There's no question that the 1988 Super Bowl line is not only the greatest line the Bengals ever had, but maybe one of the top ten of all-time.
After all, in the six seasons from 1985-90 when the same guys mostly populated the line, the Bengals offense finished first twice, third twice and out of the top five just once while winning two rushing titles with one runner-up and appearing in the top five in rushing every season.
Plus, they had their greatest left tackle on that line, Hall-of-Famer Anthony Munoz, as well as their greatest right guard, Pro Bowler Max Montoya, who very well could be a Hall-of Famer.
The presence of Munoz and Montana, along with their most versatile lineman ever, left guard Dave Lapham, are enough reasons to make the 1981 Super Bowl line their second greatest ever. But in '81-82, they also protected quarterback Ken Anderson well enough for him to win back-to-back NFL passing titles while the Bengals finished second in offense each season.
After that, you'd have to say the 2004-2005 line has to be considered right there with their forefathers of '74-75.  The '04-05 line had the franchise's greatest right tackle, Willie Anderson, as well as arguably its greatest center, Rich Braham. They helped fashion the first division title in 15 years, the two best rushing seasons in club history by running back Rudi Johnson, and the best passing season ever with Carson Palmer's 101.1 passer rating in 2005.
The '74-75 group (this time Lapham was at right guard), anchored by another great center, Bob Johnson, with tackles Rufus Mayes and Vernon Holland, protected for the first two of Anderson's four passing titles.
But the '11-'15 group has to be right there in the conversation for third best of all-time simply because no other line in franchise history has blocked for a team that has won 40 games and made four straight postseasons. There have only been two major changes with Kevin Zeitler becoming the right guard in 2012 and Russell Bodine the center in 2014 as rookies.
Next to Munoz, Andrew Whitworth has to be considered the club's second best left tackle ever when it comes to erasing the man across from him, and right tackle Andre Smith is one of their best right tackles they've had in the tradition of Joe Walter and Vernon Holland.
In Zeitler and left guard Clint Boling, they have an athletic, strong interior tandem that may not be as athletic as left guard Eric Steinbach or as strong as right guard Bobbie Williams in '04-05, but it has plenty of both.
As always Geoff, love your work. It's not every sports journalist who is so in touch with the fans. Really appreciate that. On to my question then.
So the Bengals have jumped some high hurdles in the Green Dalton era. I feel the one coming this Sunday is the kind of test we've seen them fail too much under Lewis' guidance. We are going on the road to face a Ravens squad that is badly wounded. They are also a dangerous division rival if given a chance to gain confidence. We have the chance already to break the neck of a team that is supposed to finish ahead of us. In the past we know how this would go.
The Ravens come out like their hair is afire because 0 - 3 spells doom whenever you are talking winning this division and likely even squeezing out a wild card berth, and our guys sit in a dazed post game locker room saying huh.... I feel it's this type of game that will tell us How far we've come regarding that elusive postseason victory.
I personally don't believe and haven't believed that the ravens belong in the same conversation as Bengals and Steelers. That was before losing Suggs. Do you believe they have finally come to the level of team that can break a wounded opponent's back and narrow the field of competition or are they still that team that lost at home to the Chargers in the playoffs 2 seasons ago who let this golden opportunity vanish? I am sorry for being long winded. Love to know your thoughts on the matter though. Thanks for reading! Jon Lee, New York, N.Y.
JON: Thank you for the kind words from city with the biggest Roebling Bridge and, even more, thanks for writing again. I agree with you on a number of things.
I, too, have been wondering about the love of the Ravens nationally. They get the benefit of winning two Super Bowls under Ozzie Newsome and they should. But they also had much more off-season upheaval this year than a 10-win Bengals team that stayed pat and actually got better once its injured stars returned.
That seems to have been missed. I just don't see the Ravens possessing a big playmaker on offense, someone that can take the top off defenses like the departed Torrey Smith, the 33 points against Oakland notwithstanding.  And there have been so many changes in the secondary that at some point that has to hurt, especially early in the season.
All that said, they're always tough in the trenches on both sides of the ball and Joe Flacco can light up anyone. I would suggest this is a tougher game than last year's opener in Baltimore. They're going to be tougher than they've ever been and the crowd is going to be crazier than it's ever been because they've never been 0-2 in the eight seasons under John Harbaugh.
But here's where we disagree. If they lose, I don't think it's any kind of devastating post-season statement. You can easily survive losing an early division road game. What more regular-season demons can they melt than what they've done in the previous last three seasons?
In 2012 they went on the road in the 15th game in what amounted to a Wild Card Game in Pittsburgh and won in the last seconds to make the postseason.
Last year in another 15th game they went into even more hostile territory, prime time, and knocked off Peyton Manning and his 8-0 record against the Bengals to secure another post-season berth.
And after losing two straight in OT on the road in 2013, they bounced back to win five of the last six and take the division.
You're right. It would be a huge. A three-game lead over a heated rival before October. But it's still early and this game isn't in the class of those others when it comes to meaning.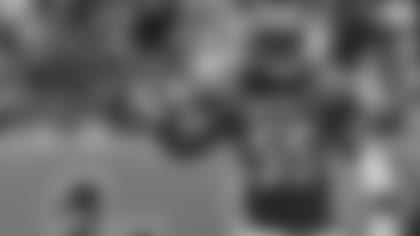 How about a Vontaze Burfict-Le'Veon Bell matchup?
Mr. Hobson -- love your work giving us the inside scoop on the Bengals and consider you the best beat writer in the world. My question: I love our early success - especially with Andy Dalton -- do you think it will carry over this year to our national games and can our defense control the Steelers offense so we can sweep them this year. I have followed the Bengals for 35 years and am tired of disappointment and feel this is our best chance to win the Super Bowl! George Hiotis, Zanesville, OH
GEORGE: Thank you sir. The beat writer outfit is a pretty crowded field. If everyone stays healthy around Dalton, I guess the question is why couldn't they keep it going? He's had stretches like this before, but it's just a matter of consistency with him. If he can avoid the awful games and throw 12 picks or less, here we go.
Great question. No doubt in my mind the AFC North is going to be decided by who can stop who. If the Bengals defense stops the Steelers offense, Cincinnati wins the division. If the Steelers defense stops the Bengals offense, Pittsburgh wins the division.
Early on, you'd have to give the edge to the Bengals defense. Paul Guenther is in his second season as defensive coordinator and he's got a seasoned crew in every spot as opposed to the Steelers trying to adjust with their young pass rushers and linebackers under their first coordinator not Dick LeBeau in a decade.
But the Bengals linebackers had a tough time dealing with running back Le'Veon Bell last season. But then again, he didn't face Bengals Pro Bowl WILL backer Vontaze Burfict, either, and if he's healthy he's eligible to return Nov. 1 in Pittsburgh. Like everyone else, the Bengals have had a tough time covering Antonio Brown. But when they had a healthy Geno Atkins in 2012 and 2013, Steelers quarterback Ben Roethlisberger didn't have time to find much of anybody.
 It is one heck of a matchup. Geoff, Who Dey from DC, where Gio proved more popular than the Pope among the faithful watching at the official Bengals' bar - The Bottom Line - last Sunday. With AJ locked up, any chance we see an extension for someone else during the season? I know it's against club policy, and generally doesn't happen with most teams.
But with the good karma going on right now, even if we don't see a young star like Iloka get a deal, maybe a guy like Whit gets taken care of so he can end his career in stripes? Seems like with some smart management, we can keep most of the core together after this year, then keep on adding depth in the draft. This is a well-built team, top to bottom, and its fun watching the Bengals contend every year. Would love to keep it going! Tim Holbert, Washington D.C.
TIM: Great to hear from you. I have a special place in my heart for the official Bengals bar in D.C. Like Pope Francis, Gio brought the believers to their feet in Paul's cathedral.
Love the core of this team, too. They've sired the best five-year run in franchise history. But it's real mind-bender to try and keep it together. The Bottom Line is a bit ironic.
To me, the really tough calls are with the veterans who are in the last years of their deals, guys like Whit, Adam Jones, and Reggie Nelson. These guys have been so valuable on the field and in the locker room during this five-year stretch. Whit is going to be 34 next season and Jones and Nelson are each going to be 33. No doubt they all look to have plenty left. But for how long and how much and how does that correspond to the future value? And will the player agree? Look, they want them all back, but how does it fit?
I'm with you and I think they are too. They've done yeoman work to keep it together this long and I think they'll mount a pretty aggressive approach late in the season.  But there are a lot of tough calls. It's a lot harder to keep a good team together than a bad one.