Cornerback Dre Kirkpatrick is looking at a pivotal season, his third in the NFL.
Always a good read Geoff. I just watched the Rerun of the Cincy/Baltimore game on NFL network, when AJ caught the Hail Mary. Watching how bad Dalton played in that game was tough, though that's not really part of my question.
Thinking about the secondary, and knowing guys are getting up there in age makes me think this is a HUGE year for Dre Kirkpatrick. We assume Dennard will be good for years, but if Kirkpatrick comes into his own this year, which could really stack the deck in their favor for years to come. I think he's really one of the big keys this year, as far as the future goes. Not quite a make or break year, but if he rises to the occasion, it sure would be huge going into next year's draft. I'd like to know your thoughts on that. Thanks, and keep up the good work! Chris Maushart, Cincinnati, OH
CHRIS: Thank you sir. No, Dalton wasn't very good that day in Baltimore, was he? No excuses. But, again, I shake my head at play selection.
We all know how tough it is to win in Baltimore even if the Ravens aren't always good (.775 at home is second only to New England in the last decade), so the margin of error has to be absolute zero. Dalton threw 51 passes in a game that was 17-17 at the regulation gun and that's just not the recipe to win down there against a top 12 defense. Kind of the same argument vs. the Chargers, but I agree. Your franchise QB can't throw three and four picks every time he gets in a shootout. But it should be a shootout and not an AFC North grinder.
Great point on Kirkpatrick. It shows you how deep they've been at cornerback because for a first-round pick, his situation has slid under the radar. If they didn't have a Terence Newman or an Adam Jones, there would be a lot of talk about how they blew the pick.
In his defense, he's really going into his second season because his rookie year was an injury washout, so, you're right, it's a big year because a guy's biggest improvement is supposed to be between his first and second seasons. With Newman in his contract year and Hall and Jones up after 2015, there is going to be some big-time scrutiny as they try to find the guy opposite Darqueze Dennard going into the next decade.
Obviously, Kirkpartrick has had some trouble with the double move and he's still adjusting to off coverage, something he never did as a bump-and-run ace at Alabama. But it seems like the more he plays, the more comfortable he seems to get. I think the addition of Vance Joseph as the new cornerbacks coach is really going to help him and Dre is a kid that wants to be good. But we won't know until we know.
One thing for sure. You can't see him playing as tentatively as he did last year when the Cowboys went after him in Dallas in the preseason.
How are Geno Atkins and Leon Hall progressing in their rehab? Chad French, Heath, OH
CHAD:  The way Hall has looked and talked and remembering what he did two years ago,  it would be a surprise if he's not out there at Thursday's first practice of training camp and full go for the Aug. 7 preseason opener in Kansas City. No one has any idea on Atkins but in the last week or so there seems to be some good vibes medically suggesting he'll be back shortly. The sense is he won't be out there Thursday, but that they'll bring him along slowly, like say a week or two, and maybe get him ready for the third preseason game.
Geoff, with the recent moves to put Geno and Leon on the PUP list, along with several others, is that something that should concern us about their current health/progress? Or is that simply a roster move in order to get more guys onto the field for evaluation while they finalize their rehab? Thanks! Mike S., North East, PA
MIKE: How is everything along I-81? You are exactly right. Monday's list is more of a bureaucratic necessity than anything and many will be cleared once they go through Wednesday's conditioning. My sense is the only serious injury question this camp is going to concern tight end Jermaine Gresham. And that's only because we don't know what his injury is. So it may turn out that he's like Hall and Atkins and is going to be ready fairly quickly. We simply don't know, although Marvin Lewis said in May he expected Gresham to be ready for camp.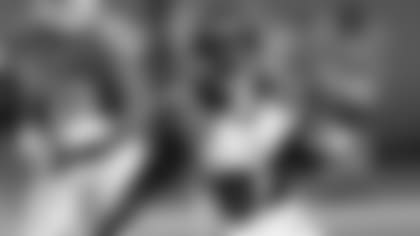 Ten Touchdown Man Marvin Jones arrives at camp as A.J. Green's running mate.
Thank you for answering my question last time about the Dalton contract talks. My question is a two parter this time, A.J. Green is the clear #1 wide receiver on this Bengals offense but who is going to become the #2 to match with A.J Green? Sanu or Jones? Or do you believe that there may be a wide out this year for everyone to keep an eye on because he may have a good year? Jason Jarvis, West Carrollton, OH
JASON:  After his break-out year last season with 10 TDs, Marvin Jones is your No. 2 guy. He's tall, fast, has great hands and a huge heart. At some point there has to be talk about this being the best tandem in the league. And the thing about Marv is that he comes up big in big games. He began his rise in the 2012 Wild Wild Card Game in Pittsburgh (five catches for 65 yards) and in the last game against San Diego (130 yards) he set the club record for a post-season game.
(He comes into camp on the PUP list, but the word is he just tweaked his ankle at Dalton's passing camp earlier this month in Texas and should be fine.)
 But the guy to watch is Sanu. Look for him to flourish under new offensive coordinator Hue Jackson. It will be recalled that in the first half of last season Jones and Sanu were splitting time on the outside, but now with their roles more defined right away, both should take off. Sanu can not only concentrate on the slot, but Jackson is going to take advantage of his versatility. Look for him as a QB in some formations, look for him as a running back at times, and look for him on the outside, too.
Geoff, love your work. Do you think that any of the Bengals undrafted free agents will work their way up to be able to start on opening day? Even if it may be just special teams. Also, is there a guy on the Bengals roster right now who may be viewed as a sleeper, but could be ready to make the jump and take his game to the next level? Collin Cleveland, Canon City, CO
COLLIN:  Thank you and Russell Bodine, the fourth-rounder from North Carolina, figures to start at center Sept. 7 in Baltimore against the Hon. Haloti Ngata. Maybe Dennard has a shot at starting in the slot to take some pounding off Hall, but that's a long way off.
When you go special teams, you'd have to say sixth-rounder Marquis Flowers, the backer from Arizona, and the seventh-rounders, wide receiver James Wright of LSU and cornerback/safety Lavelle Westbrooks of Georgia Southern, have a shot. But they have to make the team first and that's a long road. But if they make it, it's because they'll be active on Sundays to play teams.
SAM and nickel linebacker Emmanuel Lamur is no longer a sleeper, but as a third-year player who missed all of his second season because of a shoulder injury, he looks ready to burst on the scene. Literally. The guy is swole (243 pounds), runs like a deer, and the last time we saw him before he got hurt he came out of nowhere even though he knew next to nothing and got a playoff start in 2012 in Houston. Now he's a much more polished and smarter player, which makes him all that much faster. Look out.
You can also put Sanu in that category. After a so-so sophomore year, he came out in the spring and looked more like the rookie that caught four touchdowns in the three games before a season-ending broken foot.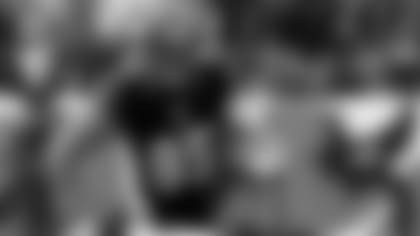 Tight end Tyler Eifert, a potentially huge red-zone threat, looks to cut down on his drops.
Hey butch thanks for answering my question. My question is about our tight ends. How do we get more production from them? They weren't too impressive last season. How do we get more production from them? Bill Dan, Cincinnati, OH
BILL:  For one thing, they've got to throw it to them more. Particularly Tyler Eifert.  I thought he was under used last year and it won't take much to make him a factor in the red zone. He had just one TD catch inside the 20 last year (in garbage time against the Steelers) and if that happens again, something is wrong.
When it came to targets last year, Gresham and Eifert were ranked 20th and 23rd in the NFL among tight ends, according to profootballfocus.com.  Guys like the Bills' Scott Chandler (13th), and the Bus' Timothy Wright (17th) shouldn't be getting more looks than those talented guys.
But that said, they've got to improve if they want the ball. Eifert had five drops (the same as Vernon Davis but on 26 fewer targets) and Gresham had 11 penalties, the most on the Bengals offense.  So it sounds like it is two-fold. They get better and the coaches feed them. I think you can put Eifert in the sleeper category. He's got all the tools, but he has to get a little stronger physically. But there's no question he's got the talent to put them over the top as a top three offense. You can say the same thing about Gresham, but he's no sleeper as a two-time Pro Bowler with numbers as good as anyone that's played the position here. All he lacks is consistency.
Hypothetically of course, let's say you were an arbitrator and had the final say on Dalton's new contract, and you had to be fair to both sides, what would you determine Andy's new contract to be. I, myself would give Andy a 5 yr/ 67.5 mil deal. How about you Geoff? Adrian Wilson, Winchester, KY
ADRIAN:   Not a bad number, but there are so many ways to measure a deal. Total money.  Guarantees.  Up front money. Money in the first three years.  Incentives.  No matter what the Bengals give Dalton – and we've seen numbers from yours to $18 million per year _ there is no doubt going to be a schedule of milestones. For instance (as you say, hypothetically, of course) if he wins a Super Bowl, then you'd probably reward with a Joe Flacco-like deal and go from there. Which sounds pretty fair, but it has to be weaved into guarantees and salary.
It sounds to me like this has been a decent, up-front negotiations. The first clue is that not one decimal point has leaked. Dalton knows the Bengals can't give him a deal that compromises the rest of the roster under the salary cap. The Bengals know they've got to pay a guy that has won 30 games in three years real money.  Both sides get it. But coming up with a number for a QB who looks so good some weeks and has really struggled in others, particularly in the postseason, is an exercise painted in gray.
Geoff, Will there be any mock up or drawling on what the new scoreboard will look like at PBS?  Any talk of new jerseys? Would love to see them update 80s/90s uniforms! Thanks.  Donald Kuhn, Winter Garden, FLA
DONALD: The scoreboard is a project slated for finish by the start of the 2015 season, so we'll probably begin to see some sketches and plans late in the fall.
No new unis planned. The Bengals had discussed possible changes a few years ago when NIKE got into the uni business, but they feared there would be a loss of identity with the merging of the college concepts. The club is proud of the distinctive look, starting from the striped helmet, all the way down. As one club insider said, "When you see those uniforms on the field, you know it's us." And it's a feeling that was backed up in a fan survey.