Andy Dalton is hoping to post up John Ross and friends.
Hi hobs. Thanks for your great work. Can somebody relay the message to have Dalton throw to more post routes? The man had a perfect passer rating when he did even better than tom brady. He should of thrown to that rout more than 25 times Steve Smith, Lima, OH
STEVE:  Thanks for the kind words. This draft was just for you. If there was the first Post-P.B. Draft, or a Post-Carson Draft, or the Post-Hue Draft, this was the Post Draft. Post. Period. Never before have the Bengals used a first-round pick on a player that was designed to play right now for such a specific niche. If there was ever a damn-the-torpedoes-let's-win-it-now-with-the-window-still-open pick, John Ross is it.
Ross is here to run 4.2-second posts to open it up for A.J. Green, Tyler Eifert, Joe Mixon, and Giovani Bernard so that Green and Eifert can run posts unencumbered and Mixon and Gio don't have to deal with the dreaded Eighth Man In The Box. And, of course, those posts to Ross himself. Now they can run posts until the cows come home. When Green and Bernard went down last year for the last half of the season, defenses were sitting on more posts than a Norman Rockwell character and Facebook combined. Now the defense has to respect one and all.
And, let's face it. How many posts were called on the 41 sacks? Even if Brady can walk on water, he can't throw posts on his back.
Hey Steve, this is your draft.
Hello from AJ Greenville! Here we are at the heart of optimism, and I'm feeling it (as always)! I think it's as clear as can be: the Bengals go as far as the two tackles can take them. The weapons are as good as any group on the league. No more blanketing AJ, Ross is the next Antonio Brown, Eifert back healthy and all indications are that Mixon has superstar potential. The D played well down the stretch and was shored up by the draft. So, bolster my faith. Tell me the tackles will play up to their draft positions! All the best, Phil Tackett , Summerville, S.C.
Andre Smith (71) was a rookie in '09, but got hurt and missed the first half of the season.
PHIL: Thanks for checking in from one of Bengaldom's holy shrines and hope the summer breeze is reaching you. Pardon the pun, but you're preaching to the choir. I've been writing it since the day the music died and Whit took the last train to the coast. If the tackles protect Andy Dalton, they'll win 10 or 11 games. If they don't, well, know the biggest question is if the Bengals coach the Senior Bowl or not.
Nobody, by the way, has the answer. But these guys were rated highly by not only the Bengals but the rest of the NFL. And after talking to guys like offensive line coach Paul Alexander and BengaIogist Dave Lapham, as well as veteran guards Clint Boling and Andre Smith, I'll fall to the side of optimism. They drafted right tackle Jake Fisher for his athleticism and attitude and they drafted left tackle Cedric Ogbuehi for his unique, almost basketballish movement skills on the left side and it seems like in the spring camp just passed they were embracing their strengths and working on their weaknesses.
Going off the camp, you have to feel encouraged. For one thing it's the first time either one of them lined up in the same spot for the entire spring. For another, the consensus is that both showed up with more confidence and more strength. I like the vibes. I'm going to keep going back to '09 and the Bengals' last great offensive line shuffle. They leaped to a 6-2 start on the way to 10-6 with three undrafted guys and two second-rounders and Alexander coaching them.
 Well, this line has a hell of a lot more talent with two first-rounders, a second-rounder, two fourth-rounders, and the same guy coaching.  Plus, they've got so many more explosive skill players to keep defenses honest than what that team had, it's remarkable. All the '09 team had was the violent power of running back Cedric Benson and the fading Chad Johnson. That's nowhere near Green, Eifert, Bernard, and the rookie speed of Ross and Joe Mixon.
So if they were able to win 10 games in 2009 ….
That's how I'm looking at it.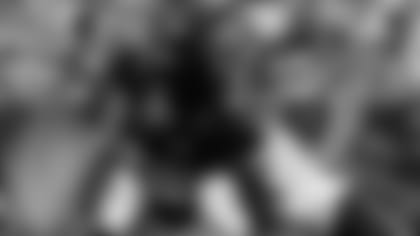 Giovani Bernard helped beat the Russell Wilson-Pete Carroll Seahawks in 2015.
Hi, and thanks for taking my question! I'm a native Cincinnati guy, and growing up I've heard a lot of people saying the team's that have won the super bowl have the winning formula. My question is what is this formula, and why don't we seem to have it? The Bengals easily have a top 5 roster, so, is it the coaching, what could it be? I am struggling to understand why her haven't had more success overall. From, a fan born the week after our last super bowl loss. Joshua Adams, Yuma, AZ
JOSHUA: Happy 28th and thanks for checking in. Join the club.  It's the $167 million question, or whatever the final tally of the salary cap is going to be. I mean, what exactly is the formula in a league where we're two running plays away from Bill Belichick and Tom Brady being branded one of the biggest disappointments in history with a 3-4 record in Super Bowls that include four straight losses and no championship in a dozen years? Instead, their opponents throw ridiculous passes late in the last two Super Bowls, giving them the chance to win five Super Bowls in 15 years. So, yeah, I'm with you. I'd like to know the formula in a world where dynasties are decided by millimeters and whims.
But I hear you. The Bengals have a lot of the elements that the recent Super Bowl champs have had. Pro Bowl pass rushers like Seattle and Denver. Consistency in quarterback and coaching like New England. And look at the Super Bowl winning connections the Green-Dalton Bengals have beaten head-up since 2013, such as Belichick and Brady, Russell Wilson and Pete Carroll, Aaron Rodgers and Mike McCarthy, Ben Roethlisberger and Mike Tomlin, Joe Flacco and John Harbaugh, and Peyton Manning and John Elway.
Look, you can go back through every post-season loss since '09 and there are reasons in each of those games that could fill a policy wonk's hard drive. But I don't think there is one definitive formula or one answer about why the big one has eluded them. People won't like this, but injury is the bottom line answer for the last three years. It's the only specific thread you can find.
Recent Super Bowl champs have stayed relatively healthy and in 2014 they didn't have A.J. in the playoffs. Ask the Steelers how that worked without Antonio Brown the next year. In 2015 they didn't have Dalton at quarterback and while the Broncos won it with Manning handing off, the Pats, Seahawks, and Ravens weren't going anywhere without Brady, Wilson, and Flacco. And last year they didn't have Green and Bernard for nearly half the year. How many games do the Steelers win with Antonio Brown playing nine games? And while Bernard isn't going to run it like Le'Veon Bell, he'll certainly catch it like him.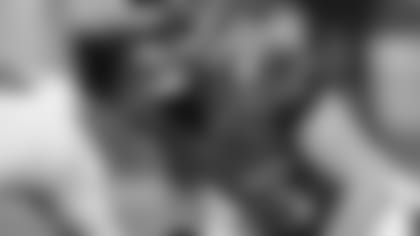 Ryan Hewitt's versatility is key in the protection of Andy Dalton.
Hey Geoff, I have to say, this is the best Bengals draft class since 2012 and with the added talent/speed on offense, the weapons could be the best of Dalton's career. Unfortunately, this is likely to be the worst offensive line of his career. As a fan, that's scary. As somebody that likes to analyze, it's exciting. I want to see how the Bengals endure and evolve on offense. Everyone will say "quick passing", but the Bengals have been a quick passing team since Dalton arrived.
I think you spread it out completely. Go full spread-offense. With Eifert and Mixon/Gio, you can move those guys around and go 5-wide and pass or run from shotgun with both of those backs. With the depth at WR, you can keep the pace up and substitute as needed without losing talent on the field. The added talents and speed of John Ross should help back the safeties up and limit the coverages and how defenses disguise it presnap. This will make things much easier on Dalton and the protection up front with less exotic blitzes and off-coverages allow for easier/quicker passes underneath.
Sure, it's all theory and Ross will need to beat some man to man coverage before every defense respects him, but that's why the Mixon pick paired with the Ross selection makes everything look great.
Mixon is such a patient and dynamic runner from the shotgun. Unlike the Gio/Hill split of the past three years, the Bengals won't have to change their offense with Gio and Mixon. It should make their ground game less predictable and while running against less defenders in the box. Basically, if LT, C, RG and RT aren't complete disasters, this offense should be extremely fun to watch. This includes how it affects Dalton's game. You want the protection to be A with a QB like Dalton, but having the A weapons and the ability to (in theory) dictate defense's coverages and aggressiveness, it'll be interesting to see how good they can be with such a lopsided talent distribution on offense. Joe Goodberry, Niagara Falls, NY
JOE: Good to hear from you again. I enjoy following you on-line and admire your knowledge of the game and club, particularly with the draft, and your level-headed reasoning.
So you're probably going think I'm absolutely bat-shot crazy, but any time anybody says spread I don't know if I'm going to wretch or faint. And I hear what you're saying, Joe, and you may be right. But they have to protect Dalton. That has to be the No. 1 priority (ibid, Dec., 13, 2015 vs. Pittsburgh) and I just don't know how you protect the quarterback in this league with a heavy dose of spread. Unless you're Brady and Belichick. I mean, the Steelers got rid of Bruce Arians because stuff like that was getting Big Ben killed.
Maybe I'm nuts, but I look at Eifert and I'm thinking Rodney Holman. I look at Mixon, I'm thinking James Brooks. Isn't Ryan Hewitt a ripped-up 21st century version of Stanford Jennings? You're exactly right. These guys are so versatile and that's why I'd love to see heavy use of the no huddle so they can keep defenses off balance.
I think we want the same thing, but I think what this versatility gives you is the chance to become a top five power running team just like the hey-day of Sam Wyche's no huddle.
I think you must have some semblance of two tight ends to not only run the ball and help the young tackles, but to keep the defense guessing.  Hewitt must get on the field more than last year. He gives you seven blockers and that allows Green, Eifert, and Ross to do their damage on the deep stuff. Running out of the one-back spread, well now you're asking for the blitz and somebody other than Green has to beat one-on-one. And, you can't put too much on the plate of Ross and Mixon. They're rookies. And Ross is not yet back off of shoulder surgery and Gio is coming off ACL surgery, so how much can they be counted on in September with Ogbuehi and Fisher trying to get their legs.?   
Mash them on one play with Hewitt as the fullback. Then with people inching in the box, split out Eifert and Mixon. Or run the draw with Eifert and Mixon split, or go play action with Hewitt as the fullback. Put Ross in the slot one play next to Green and then flop them on the next play. Never let the defense get a read. Sure, keep pouring on the formations, but it is the power running plays and the double tight end formations that keep them guessing. At the very least it keeps them out of the dreaded cover two.
And here's something else that is a pet peeve of mine, and I'd love to hear what you think about this, Joe. With Mixon, Bernard, and Jeremy Hill and two inexperienced tackles, the time to run the ball is here, right? With the college game so spread out and NFL defenses so specialized with fast, smaller cover players on the field 70 percent of the time, why not force them to tackle the run? Tackling is a vanishing art, anyway, how about loading up and making them have to tackle you with 235-pound rush ends, 220-pound cover linebackers, and 190-pound slot corners?
Just a thought. But, please, no 100-percent spread. Give me some power and double tights.
Hi Butch, Been an avid reader for over 10 years, thank you for all your work and for keeping us informed. Quick question, I noticed in the Behind The Scenes NBC Shoot photo gallery that the players were wearing jersey's with a full orange collar for their promotional shots, not the two-tone collar we have had since the Nike jerseys were released. Is this a permanent change in the jerseys for this season? Cheers, Derek Creighton, Brisbane, Australia
DEREK: Thank you for reading from Down Under even when we go Over The Top sometimes. I must compliment you on your attention to detail because the only collars I notice ring the greens at Lindale Golf Course. I'm still trying to decide on punching it with a four hybrid, choking down a five iron, or chopping a wedge.
But I digress. I made a call to find out and you're absolutely right and thank you for taking the time to watch, notice, and ask. It is an orange collar with black jerseys and a black collar on the orange jerseys and on the white jerseys. The only other uniform change is a patch commemorating the 50th season.
Thanks again for noticing and checking in, Derek, and if you've got any advice on how to handle the golf collar, let me know.