It looks like Darqueze Dennard is going to be the first Bengal to go on injured reserve this season.
Will the Bengals bring some people off the practice squad to replace the injured Bengals will Adam Jones be back for the Rams game Myron Eric Shaver Madison, IN
MYRON: I think what you'll probably see Wednesday is cornerback Darqueze Dennard (shoulder) going on injured reserve and rookie tackle Cedric Ogbuehi taking his roster spot. That still leaves the Bengals with five corners. The guess here is that Jones (foot) is going to be questionable all week and he may even not practice again, so he could be a game-time decision.
Geoff - longtime fan of your website. I especially love the puns and play on words in your headlines. Today I was watching the local news and the story line was about how this losing streak is different. Unfortunately, they did not elaborate as to why. Given you are close to the players and coaches, could you please expand on what might be different this year? In the past, two game losing streaks have led to meltdowns but I am not seeing that in two near comebacks but I would love to get your input on the subject. Marcie Verdin, Cincinnati, OH
MARCIE: I thought this question rang a bell from Cincinnati royalty. Thank you for reading and taking the time to write. I'm with you on the comeback thing. To me, that shows us the difference in this year's team.
They're just so talented and I think these guys finally get that and they play with that confidence. On both sides of the ball.  You've watched enough of those games like that on the road and in prime time (I'm thinking Patriots and Steelers) on Sunday night where it would just turn into wave after wave of bad stuff and end up in a rout. Not Sunday night. To withstand an onslaught like that in the third quarter by erasing a 14-point lead in the fourth quarter and forge a tie against one of the top two teams in the NFC is something this team's brethren never did. I think this year's edition is simply more talented than any team they've had and, more importantly, they know it.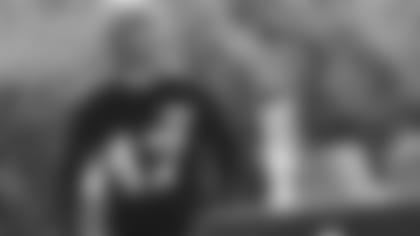 P.J. Dawson is in the pipeline behind some productive vets.
How is PJ Dawson doing for the Bengals, and why has he been on the inactive list for three games this year so far? Terrie Brooks, Dallas, TX
TERRIE: They like their rookie linebacker, but Dawson simply has too many veterans in front of him who are playing well. He plays WILL, so he's not going to play in place of Vontaze Burfict or Vincent Rey. They de-activated Dawson Sunday night because they needed to make cornerback Chris Lewis-Harris active in the wake of Adam Jones' injury. Since Chris Carter gives them some pass-rush and Emmanuel Lamur is a cover backer and both give them veteran special teams play, Dawson is the most expendable backer on game day.
So he's a pipeline guy. They knew he needed to make an adjustment to the preparation and practice regimen of the NFL when they drafted him, but they're still high on his instinctive, productive play whenever he gets in there. They like him and they're grooming him in the pipeline.
Geoff, Your writing is nothing short of great. You should be in some kind of HOF. My question is....Is Hue Jackson going to find out what this offense does really well and stick with it or is he going to continue to try to expand the playbook? Wayne Milliken Streetsboro, OH
WAYNE: Thank you for the kind note from Pro Football Hall of Fame country. Hue bends his playbook to what his players can do and since he's got a versatile bunch, he'll play to their strengths. I think that is what his offense does. It expands the playbook instead of limiting it.
They're at their best with running back Giovani Bernard catching the ball in space, wide receiver Mohamed Sanu running and throwing reverses, and  tight end Tyler Eifert running routes like a wide receiver. I think we're seeing Hue stick with what works.  The unpredictable versatility.
I think he also knows they'll be able to augment that by lining up in the I and letting running back Jeremy Hill take over certain drives. It hasn't happened yet for a variety of reasons. Defensive schemes at times, bad blocking at other times, and Hill's indecision at other times. But if there is something Hue is going to stick with as a concept, it is running the ball. He hasn't done much of it lately for some of the reasons that have been listed, but the thing is he'll go into every game trying to do it. That's the one staple.
Why aren't we as physical as other teams? AD couldn't seem to find an open receiver because DBs would let receivers release. Blitz worked when we blitzed. We seem to play soft (other than front four) compared to other teams. Prevent defense only prevents you from winning! Doug Miller, Belle Center, OH
DOUG: Some would say the Cardinals DBs, particularly Patrick Peterson, actually held and went beyond physical. It's hard for me to say the backers played soft when they helped stuff two third-and-ones and held the NFL's fourth-best rush game to 3.3 yards per rush on 25 carries.
You can certainly point to isolated plays in Sunday night's game where the Cardinals receivers were given free releases, or a blitz may have helped some pass situations.  But I don't think you can make a blanket statement that this defense isn't as physical as others. They held the paragon of physicality the Steelers without a touchdown for the final 53 minutes. The Bengals defensive physicality also carried the fourth quarter and OT against the almighty Seahawks.
Plus, the Bengals secondary underwent a massive change in the second half in Arizona. Already without Adam Jones, they lost Dennard and had to move rookie Josh Shaw and his four NFL scrimmage snaps into the slot and move Leon Hall back to the outside for the first time this season. Yeah, a blitz or two may have helped on Carson Palmer's final three throws. But he also had the perfect storm working against a revamped secondary without its best corner in Jones.
I hear you on certain plays Sunday night. But for most of the 10 games this season, this defense has been as physical as any in the league.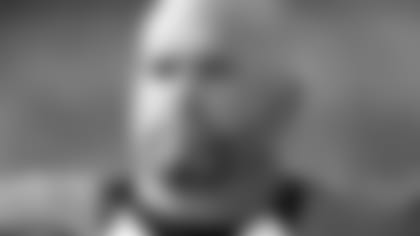 Andrew Whitworth is as valuable on Wednesdays as he is Sundays when it comes to helping.
Hello Geoff, long time Bengals fan dating all the way back to the early 70's. It appears that our offensive line is regressing in pass protection and run blocking. Also I have been observing Andrew Whitworth taking a number of Wednesday Veteran's day off. Is this normal for a Team Captain Veteran? It appears that our line needs all the experience and team mate coaching it can get. Thanks for all that you do. Very Respectfully, David Major, Fredericksburg, VA
DAVID: Thank you for the note. The numbers (two sacks in first four games, 12 sacks in last four games) and Andy Dalton's scramble yards back you up and it's hard to say why. They're a veteran, talented group and a month ago they were the toast of the league. To me, pass protection is only as good as your run game. Forget great tackles, chip blocks, and a quick release. The best and fire-proof pass protection is a 4.3-yard per rush average and the Bengals are at 3.9. And that's been a season-long mystery. I have a feeling the pass protection won't get better until that number goes up.  
Whit probably does more coaching and teaching on that day off than when he's practicing  because he's got more time to watch and talk. When he gets that day off, which has been needed since he had knee surgery after the 2013 season, he's right there with the line on top of every snap. When he's practicing, he's obviously focused on his snaps, as well as helping out. I would say giving a vet a day off is a league-wide practice. So much so it has received its own designation on the injury report: NIR: not related to injury.
Given the status of Whit's knee, how hard he plays on Sundays, and the respect he's built in the room from how much he gives of himself to the team, he has certainly earned every day.
Geoff, Thanks for keeping us in the loop and allowing us (the fans) to interact. Worried about Andy Dalton's health. He has taken some wicked shots lately. Since the nice write up in sports illustrated. The offensive line seems to be leaking oil. What is going on? The SI jinx must be real??? Maan Aboulhosn, Titusville, FL
MAAN: Thank you for writing. You're right. Dalton has taken some blows and I really think he put to bed the prime time jazz Sunday night. He put up 31 points against the NFL's third-best defense on the road with a 99 passer rating and got pummeled doing it.
It's been a bit of a tough go for the line since the four games after the bye and, like I say, I'm not sure why, although Pittsburgh, Houston and Arizona certainly aren't soft up front. But neither were Buffalo and Seattle and they handled them.
I come back to the running game. Once they get that rolling that should help the pass protection. One thing I noticed, their running backs averaged 24 carries against Seattle and Buffalo and 17 against Houston and Arizona.
Maybe running it more would help. I know Hue has always thought attempts were more important than runs. But, hey, they blocked great in the fourth quarter Sunday night and Hue has this offense No. 7 in the NFL and a QB that is 8-2 and in the hunt for the NFL passing title. It's OK to leak a little oil now and then as long as you can get where you're going.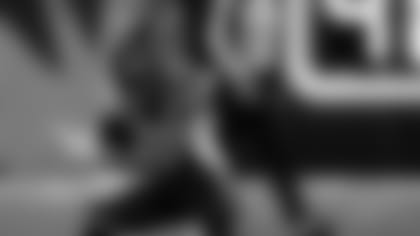 Wide receiver Marvin Jones became a starter in his second season.
Hey Geoff, long time Bengals fan here. I've noticed that Marvin Lewis continues to play our older guys. It looks like as the game goes on we start wearing down and have no energy left. Why don't we start subbing in some of the younger guys that never play? Your thoughts? Thanks. Seth Bohl, Lexington, KY
SETH:  It is the age-old tension of developing any team. Trying to win games while also breaking in new talent.  I think the longer he's coached, the less reliant Lewis has become on veterans. The 2011 re-boot had a lot to do with that, I think, when the Green-Dalton draft class took them to the playoffs. That proved kids weren't going to kill you.
Since then, it's been easier for young guys to break in. Just look at who became established regulars in their first or second years since '11: Green, Dalton, Marvin Jones, Sanu, Boling, Zeitler, Bernard, Hill, Eifert, Bodine Burfict, Iloka, just to name a few.
There are others you wish could get more time in some kind of rotation, like right end Will Clarke, safety Shawn Williams, and running back/receiver Rex Burkhead. But there's not a lot of room. That's what happens when you've got not only good players, but good young players, and that's when it becomes tough on a coach to make the call when the main idea is to win. The one spot where they could probably use a shot of youth and more players is at defensive end, where Michael Johnson and Carlos Dunlap are playing a huge number of snaps while nursing injuries. Maybe at some point they can turn to Clarke and Margus Hunt to take some of the load.
But I think, overall, Lewis, a guy that used to be stubborn with vets, has done a nice job in this five-year run of developing draft picks while also winning games. It's not easy.
Greetings from Boston. Bengal fan of 28 years. I have to honestly say this is the best team since that '88 team. My question is, after two losses, what's the pulse of the team? Do they still feel like they got something special? Thanks for all u do and love your work. WHO-DEY!!!! Curtis Baldwin, Boston MA
CURTIS: As a Framingham, Mass., product, I can't help but notice the dates. The '88 Bengals must have salved the wounds of Buckner.  And, by the way, thank you for the nice note.
Since the players have been basically off since they got back from Arizona at dawn Monday and won't be around until Wednesday, it's tough to say what the immediate pulse rate is. But the heart beat has been strong all year. The sense I got in the locker room after the game Sunday night is that they knew they proved they belonged and while the loss stung, they were looking ahead.
 You're right. They know they're good. With each comeback (Baltimore, Pittsburgh, Seattle), they've played with more swagger. The fact they went to the wire Sunday despite committing 10 penalties, giving up 34 points, and getting blanked in the one bad quarter seemed to convince them even more they belong. And even though this core hasn't won a play-off game, this is all they've known for the last five seasons. A November and December with everything on the line. They acted like a team that knows what's ahead.
Geoff, I continue to love your work. It's like a continuation of your beat writer days of yore. Anyway, after a healthy first half of the season, injuries are hurting the secondary. Do you see the Bengals reaching out to street free agents to bolster the defensive backfield? Leon Hall's health has always been an issue and the increased playing time for him bodes poorly. Lastly, do you think our boys hold on to the second seed? Thanks, Butch Dave Reames, St. Louis, MO
DAVE: Thanks for the great compliment from a city of gigantic sports scribes, starting with Bob Broeg right through to the commish, Rick Hummel, and Mr. Scoop, the vacuum cleaner known as Rams veteran Jim Thomas.
I think they'll tip their hand Wednesday when they IR Dennard, replace him with Ogbuehi, and stick with their five corners. Maybe if another corner went down they'd think about it. But at this point they feel like Shaw and Lewis-Harris are better than anything on the street. They drafted Shaw for a reason and they trust Lewis-Harris can go in there and not kill them with competent, veteran snaps. They value him. It is why they've kept him around for four years.
Great point on Hall. He's had a hell of a year in the slot and has been really good all the way around until Sunday's last two snaps. I think less has been more for Hall and they don't want to overextend him. This is where Shaw comes in. But we'll see how it goes. For now, it seems like they think they're OK.
This was my point back in August when people wanted to slice Hall's $10 million cap count. At some point you would wonder where they would be without him. And if it was me, I'd draft another corner in the first round next year. Can never, ever have enough good corners. I mean, this is a league where the Justin Bethels somehow easily end up on the A.J. Greens in the last minute and the game on the line.
I think they keep that two seed. It sounds like there is some drama in Denver, although I think Manning's absence, in a strange way, makes them more dangerous. Now they have to run the ball and that defense is so good, they could be the closest thing to the 2000 Ravens. I'm not talking historically, but I'm talking about when it comes to a team getting hot in December and riding defense all the way.
But I don't think the Broncos can score enough to sweep New England, Cincinnati, and Pittsburgh. They go 1-2 there. Plus, I think Philip Rivers can beat them in San Diego. A 4-2 finish with a win in Denver should do it for the Bengals. But they have to win in Denver.