Wake Forest nose tackle-turned-fullback Nikita Whitlock is a sleeper from this year's crop of Bengals roookies.
The readers are on the clock:
Why are the Bengals not doing a rookie mini camp? Greg Luther, Cincinnati
GREG: Bengals head coach Marvin Lewis would prefer the rookie minicamp. But with the draft delayed by two weeks, he felt this was the best way to integrate the rookies into the offseason program.
"To me, (rookie minicamp is) a much better teaching progression, so then they get it again a third time when we go to training camp so they can get things locked down," Lewis said before the draft. "We are kind of skipping a step of that now (rookie camp) because there is no reason to bring those guys in next week, and then overwork them the next weekend because they are going to be the first guys that have all the soft tissue injuries. So we are going to skip that step in the process here."  
Actually, some observers say it might work out better than a rookie minicamp. They brought the rookies in right away, the Monday after Saturday's last pick, and immediately put them in with the veterans already in Phase II of the offseason program. So they've been here with their teams longer than most rookies.
In Phase II, they do field work on Tuesdays and Thursdays, so they're already doing drills with the veterans that they'll be working with when the on-field practices start a week from Tuesday on May 27.
I get your argument about the Bengals board but I wonder, with 2 scouts (last I checked) how accurate can that board be and you don't think personal relationships between staff and the draftees over-rode the actual player value analysis at all? Ken Kuhner, Manchester, OH
KEN: The Bengals have more than two scouts. In addition to four area scouts, director of player personnel Duke Tobin scouts the top 50 or so prospects as well as cross-checks certain positions. Pete Brown, senior vice president for player personnel, watches tape of every prospect while amassing the board.
Unlike in years past, this is no longer a coaching-centric process. Since head coach Marvin Lewis arrived, the scouting load isn't as great on the coaches and the scouts have more input. But there is still an effort to reach consensus among the two, making it a shared process.
How accurate is any team's board? Accurate according to whom? In the first round the Dolphins were accused of reaching for Tennessee right tackle Ja'Wuan James. But they desperately needed a right tackle and James is seen as that even if right tackles aren't ranked as high as No. 19 and no mock that I saw had Jones going there.
I guess the only way you can judge accuracy is how well they've drafted. Most everyone in the NFL will tell you the Bengals have been in the top tier of the league since the '09 draft. They'll also tell you the Bengals are one of the most talented teams in the league, which also speaks to their board's accuracy. And, maybe even more importantly, you have to trust your board and that's been the key to their success.
It will be recalled the Bengals were all set to take wide receiver T.Y. Hilton with the 93rd pick at the end of the third round in 2012, but the Colts nabbed him at No. 92. All it means is that the Colts and Bengals had him rated the same. How accurate was the Colts' board?
That's the draft the Bengals ended up getting their No. 2 receiver two rounds later in Marvin Jones.  Tobin says the guys you're taking in rounds 5-7 usually have higher grades than that, but they get pushed down for a variety of reasons.
I'm not sure what you mean by "you don't think personal relationships between staff and the draftees over-rode the actual player value analysis at all?"
I assume by "staff," you're talking about the coaches. Part of the prospect value is based on how he interacts with the people that are going to be around him, particularly the guys coaching him. That's also computed with talent, need, as well as intangibles, combine, pro day and all the rest.
If a coach gets along with a particular player and the guy is good enough to play, then it's a plus. If he can't play and they take him because a coach likes him, that's a minus. But, theoretically, on paper, that's not supposed to happen because there are checks and balances with scouts and administration. All that has to be figured into what you call the player value analysis.
Like anything else, relationships impact any job anyone has. Coaches have relationships with players. Scouts have guys they covet. Owners also have loyalties. But, for the most part, grades should be the grades in the checks and balances for the good of the team.
I'm not sure if you're talking about any particular pick, either. But I don't see relationships spurring the top five choices. Maybe confirming a pick. Quarterbacks coach Ken Zampese had a great visit with A.J. McCarron, but that was part of the player value and not the only reason they took him. Zampese had a good visit with other prospects that they didn't draft, too.
As a LONG-TIME Bengal fan who moved to Cinci and had the privilege of shaking PB's hand in May, 1970 (He looked at my name tag and said "you've got to put on a lot of weight before training camp" - I kid you not!) and who shares the name of the franchise's first ever draft choice, who do you think might be the sleeper from this year's 8 picks and 11 free-agent signings? Bob Johnson, Orlando, FL
BOB: P.B. would like the big back, wouldn't he? I see Jeremy Hill having as much of an impact as Giovani Bernard did last year, but a second-round pick really can't be a sleeper.
So give me two undrafted guys, Wake Forest fullback Nikita Whitlock and Stanford tight end Ryan Hewitt. They may start the season on the practice squad, but I think they can make an impact as the year goes on.
Whitlock has the potential to be real explosive bowling ball type from scrimmage and special teams.  Here's a guy who was an all-ACC nose tackle trying to make the switch to offense, but the guy has a tremendous motor and big-time strength. An offensive player with a defensive background is gold for special teams coordinators like Darrin Simmons.
Hewitt is a pretty interesting guy in this offense. He comes out of Stanford's pro set already playing three positions: tight end, fullback and H-Back. They won't have to teach him much, but they do have to put some muscle on him.
When will all these Ohio State fans quit whining because the Bengals selected Hill over Hyde? SEC vs. Big Ten? They got to be kidding? Also, I think the Bengals missed somebody in OT Antonio Richardson from Tennessee. Most drafts had this guy as high as second round. Yet he slipped to un-drafted. Even Kiper had him as best available since the 6st round started. I was hoping the Bengals would draft him as they need another young OT, instead the Vikings signed him as a un-drafted free agent. Philip LeVan, Hamilton, Ohio
PHILIP:  It was a bit surprising they didn't grab a tackle after the McCarron pick since it's the only need they didn't address in the draft. All we can assume is that they didn't like Richardson that much, but I do think they'll add a tackle at some point before training camp.
It's not like they're desperate at tackle, When they signed Marshall Newhouse to back up both Andrew Whitworth and Andre Smith, they got a guy in the Anthony Collins mold. A guy that has pass protected in a lot of winning games. Plus, there is some thought that last year's fifth-round pick, Tanner Hawkinson, can play some left tackle, as well as guard.
With both the contracts of Whitworth and Smith up after 2015, the early line has to be 5-2 for the Bengals taking a tackle in the first round next year.
How much did the defense improve with this recent draft? John Larson, Dundee, Ill.
JOHN: Not much right away. But if Will Clarke eventually gives them what Michael Johnson did, it's a heck of a defensive draft. The addition of Dennard at cornerback gives them a guy that can help them right away in a spot where they needed it. He won't start, but he's the kind of guy that could play pretty quickly on third down and with his ability to play inside it might give fewer snaps to Leon Hall in the slot, which would be a big plus. I'm thinking Clarke won't be active for the first several games, but he should be a future starter. For right now, the Dennard pick can improve them on third down.
going back to carlos hyde not being taken. I'm not buying all the horsecrap they are shoveling,. an entire fan base can't be wrong. and we are furious over it. and I've been a fan since 1968. we watched carlos hyde smash people and run around people for 4 years at osu. and ticket and jersey sells were set to go through the roof. we cut our own throats. and frankly i tire of it every draft. Tom Osborne, Waverly, OH
TOM: I'm sure the good folks around Baton Rouge are saying the same thing about watching Hill run over and around people. No one is saying the fan base is wrong. The pick wasn't meant to be a slap at Bengals fans. The arguments ranging from Hue Jackson to Solomon Wilcots have been pretty eloquent about taking Hill over Hyde. It was a close call, but if they made decisions based on jersey sales instead of yards per carry, Tim Tebow and Johnny Manziel would be in the Hall-of-Fame right now.  
Is Andy Dalton AWARE of his issues at QB? I guess more of what I'm asking is, have the coaches already taken steps in the game plan to mitigate the types of mistakes he makes in games? Ultimately, who is responsible for his development, or, what more can they do to help him improve? Josh McCullough, Dayton, OH
JOSH:  Given that for the first time in his life Dalton went to a throwing guru to improve on his passing mechanics back in March, that would be an indication of self-awareness. As for game plan, it's a little early for game plans. You know where I stand on this. The fewer times he's asked to throw and the more times he throws off play action, the better.
The stated desire of new offensive coordinator Hue Jackson to be physical and the drafting of Hill are two steps in the direction of mitigating his mistakes. The man ultimately responsible for Dalton's development is Marvin Lewis. But that's really up in the food chain. In the end, it comes down to Jackson, quarterbacks coach Ken Zampese, and Dalton himself.
how is geno atkins doing, havent heard much on his status, thank you
Alan Chase, Middleton, Idaho
ALAN: Geno's not saying much, but the thinking is he won't start practicing on his reconstructed ACL until after training camp starts with the idea they'll ease him in so he'll be ready for the start of the regular season.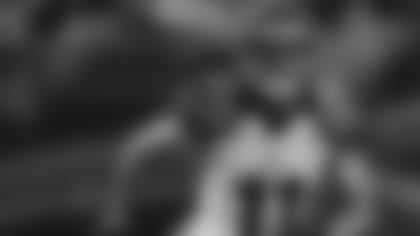 Do we see an expanded role in the offense this year for guys such as Sanzenbacher and Hamilton? Coty Hopkins, Londonderry, OH
COTY: With more experience and what he did last year in this offense, Sanzenbacher has the edge. You figure it's going to be Sanzenbacher and Hamilton battling to see who is the fifth and last active receiver on game days. With Brandon Tate returning kicks and punts, he has to be up along with A.J. Green, Marvin Jones and Mohamed Sanu. That would change, of course, if another returner emerges, but he hasn't yet. Hamilton could win the job with a big preseason on special teams and from scrimmage, but on paper it is Sanzenbacher.
Hey Hobson! Big Bengals fan with a big question. While I don't wanna sound like a broken record, the more and more I think about a contract extension with Andy Dalton, the more and more I think that this team is making a huge mistake.
I love Andy, to an extent. I love his spunk, attitude, and I definitely give him some credit for revitalizing a once gloomy franchise. However, facts cannot be ignored. 0-3 in the playoffs, with a 1-6 TD/INT ratio, and a practically non existent winning record on the national scale. While he has done some great things, his legacy at this point in his career is shrouded with inconsistency. With this said, why not let Dalton play out the final year of his contract?
It seems to me to be a no brainer to simply let him play out the rest of his contract, and if he does well resign him, if not release him. Why even bring in Aj Mccaron if they are planning on re-signing him anyway. I know Dalton wants to be paid big money, but frankly a career riddled in uncertainty doesn't merit such a response. Kieran Kiley, New Ipswich, N.H.
KIERAN: "A career riddled in uncertainty?"
Tough crowd up there on the Massachusetts border in Hillsborough County. You make him sound like Jake Locker, Blaine Gabbert, and Christian Ponder. Look at what might have happened if one of those guys came here in 2011. One thing would be certain. The Bengals wouldn't have been to one playoff with those guys, never mind three straight with Dalton.
Had a long talk with Solomon Wilcots over the weekend and he's a guy I truly respect. He's a Dalton guy through and through. Yeah, he's got to get better. But so does every fourth-year QB. Solly's argument is you can't beat his production and 30 wins.
Look, I understand the disappointment on the national scale. And the No. 1 reason this team has gone to the playoffs since '11 is the defense.
But quarterbacks are like the trees in "Big Yellow Taxi." You don't know what you got till it's gone. Everybody talks about windows. This roster is built to win now and in the next couple of years. Exactly the wrong time to start screwing around with a new quarterback, or having some kind of uncertainty and distraction. Let him play out this year and there's drama all over the place that would make Ochocinco look like Nick at Nite and now there's another excuse if you don't win. There is a price for knowing you've got a guy for the next five years that can take you to the playoffs. About 20 teams in this league would give their right arms for somebody like that.
To me, it makes more sense to get the guy done now at a 2014 rate. The price is only going up and you do away with all the madness of a contract year. Sure, Flacco won it all in a contract year, but how often does that happen?
Is the kid perfect? No. But can you win the big one with him with this defense? If Hue Jackson takes away 150 passes, gives him 50 more off  play-action, and turns him into Russell Wilson, yeah, they've got a better shot than they've had.
The other thing here is that they didn't draft anyone to replace Dalton. If they had, they would have drafted a guy in the first or second round.
Meanwhile, how soon before the Sox get another bat?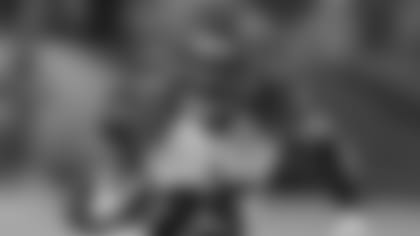 Will Giovani Bernard get more carriers this season? Andrew Isaacs, Georgetown, KY
ANDREW: Many, many, many more.
Seeing that AJ has more receptions, through his first three seasons, than any receiver in NFL history, are we making too much out of his drops? Samuel Turner II, Huntsville, Ala.
SAMUEL: We are talking about the greatest skilled player to ever play for the Bengals and at the end of the day he may push Anthony Munoz for greatest ever. If Green makes a lot out of his drops, and he does, then so we have to, too. He wants to be the best and he'll be the first to tell you he's got to get rid of some of those.
But a guy who will make a lot out of those drops is Hue Jackson. That's how he drove Chad Johnson to three straight AFC receiving yardage titles. If Johnson made a mistake in practice, Jackson would always challenge him with, "You're better than that, do it again," and no doubt A.J. will be hearing some of that. Knowing what kind of competitor he is, Green is going to embrace it and thrive on it.
All that said, they have to go back to his rookie year and throw some jump balls to him. Let A.J. be A.J. and crawl all over people using that NBA athleticism. He's truly the best player on this team and one of the best in the game.
The Bengals have missed severely twice in the past 10 years drafting a center in the 4th round in Eric Ghiuchic, and even a Remington Award winner in Jonathan Luigs. What's more is that these guys weren't really even rushed into the job. So what makes the coaching staff so confident Bodine is going to be any different? Just because he is strong? I mean how can you be so quick to anoint him the frontrunner for the starting job as a rookie? And if the simple answer is just that he's likely their best option at this point given the ongoing recoveries of Boling and Robinson, why would the Bengals brass not want a veteran guard as an insurance plan while Pollak fills the gap at C? M. Sanchez, Montreal
M: So true on Ghiaciuc and  Luigs. There are some differences, though, and strength is a big one. Bodine is a lot stronger than those guys and that's a big factor with this group. Offensive line coach Paul Alexander said it himself .You need a guy like that in a division populated by 3-4 nose tackles.
I think the other thing is that Alexander had Bodine as his No. 1 center and the other two weren't rated nearly as highly. You take Bodine's total package as a guy that plays with a mean streak and has leadership abilities, he's already on a different level than Ghiaciuc and Luigs. And Luigs needs a footnote. He suffered a severe hip injury early in his career here and they never really found out about a guy that had a productive run in the SEC.
I think they already see Pollak as the veteran insurance policy. You figure next Tuesday they'll line up with Pollak at center and Tanner Hawkinson, a guy they like, at left guard. Robinson has had a year since he injured his pectoral muscle and is now expected to play as well as he did as a rookie.
Certainly they usually shy away from anointing rookies as starters. But then, Alexander didn't feel that way about Ghiaciuc and Luigs. Ghiaciuc didn't play until Rich Braham suffered a career-ending knee injury. When Luigs came in 2009, Kyle Cook was the starter despite never starting a game but he had already been here two years and had command of the offense.
 Andy needs to improve his play action, why not ask Boomer to come in and work with him on it! Boomer fooled everyone with his Slight of Hand, even though he was a lefty. Loren Smith, Cincinnati
LOREN: I hear you. But play-action is only as good as the running game. Boomer was not only great at play-action, he was also faking it to the NFL's top-ranked rushing attack. When Boomer was in his prime, the Bengals were ranked at least No. 5 in rushing. And he rarely threw 30 passes in a game because the Bengals were a running team and everybody knew it.
Dalton's Bengals haven't been as committed. Yeah, he needs to get better at play-action, but you've also got to call a game so it's believable. According to profootballfocus.com, Dalton was 10th in the NFL in play-action passing. But with just 115 drop-backs, he and Andrew Luck (126), were the only ones in the top ten that didn't have at least 150 play-action chances. According to PFF, Dalton had a 102.8 passer rating on play action, but just 85.8 when he didn't throw off it.
Why would the bengals NOT bring in new coaches to help the team improve the inconsistencies we have been carrying with us for the last few seasons? With the same coaches your almost guaranteed to end up with the same results and we as fans are tired of glorifying mediocre results with just making it to the playoffs. This team is in my opinion the most talented team we have ever had and with the right coaching we would should be able to go deep into the playoffs. Denver, Seattle, San Fran..., just to mention a few, all made offseason moves to help improve an already good team, not to mention they all won at least one playoff game last season.... Then you have us with zero playoff wins do absolutely nothing..... oh no yes we did, we got Dontay Moch back ARE YOU FREEKING KIDDING ME!!!!!!!! Anthony Hawkins, Cincinnati
ANTHONY: NFL.com released some power rankings on Monday that had the Bengals No. 12 with the comment that no team has more talent in the league than the Bengals. So other than bringing in guys like Moch to make a run at some backup spots, I'm not sure what you wanted them to do from a roster standpoint. The money should be spent on keeping the guys they have, I would think.
When it comes to coaching, OK, I hear it because I firmly believe it is a coach's league. The NBA is a player's league. Baseball is a GM league. But in the NFL, you win with philosophy and execution and that comes from coaching.
But I go back to the continuity thing. You've already got a staff here that has had success with 30 wins in three years. No, not good enough. You are right. But about 20 owners would gladly take them. Rip it up with a new staff and now how many years do you have to wait?  There's got to be a compromise. Everybody in the league is telling you your roster is good enough, so make some tweaks and let's go.
Actually, the big change that was made is the one that might have been made anyway. Jay Gruden did a great job as the offensive coordinator, but it is the offense that has killed this team in the playoffs. No doubt Gruden would have made changes to rectify that if he had stayed on. Hue Jackson will make changes simply because he's got a different style and he's vowing they will be QB friendly.
But with this roster, I'd rather tweak the Xs and Os than rip up everything.
Do you have questions for Geoff Hobson? Submit your questions here!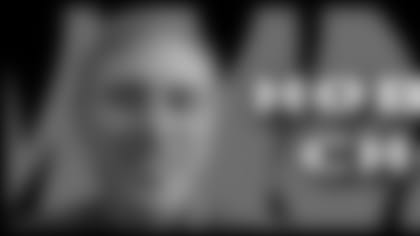 ](http://go.bengals.com/1mvSYg6)