Will they replace center Russell Bodine (61) with backup T.J. Johnson (60) or draft one? And if they do, how high?
Do you think with our need of an athletic linebacker and an interior lineman that we could bundle up some of our 11 picks to get 2 first rounders and solve two problems on the first day? I know it would be an aggressive and very un-Bengals like move, but it seems to be the smartest. Derek Sheehan, Piqua, OH
DEREK: It's not the smartest move this year. You'll get pretty much the same player at 15 that you'll get at 21 that you'll get at 40. I think you'd rather have two third-rounders in this draft, like the Bengals, rather than two first-rounders. Ask Buffalo. From what I'm hearing the strength of this draft is rounds two through five, so if anything the smart move is trading back in the first round. How about maybe solving three problems in the first two days? I think they can stay right where they are and come out of the first five rounds with a starting center, a linebacker that won't start but is active on game day, and a safety of some sort. The sense is it's not a strong backer group at the top but there are some solid ones later on.
I see the Bengals hosting Mike McGlinchey from ND. He'd be a nice pick @ 21. What I am curious about is who do you see being salary cap casualties particularly on offense? I like the stable of young receivers. Do you see Brandon Lafell or someone else going? Also what about Wilson at safety? I know he was injured last pre-season but I thought they really liked his speed and play making abilities on D as well as on Special teams when they drafted him.  Bryan Molina, Milford, OH
BRYAN:  I doubt the coaches want veteran wide receiver Brandon LaFell going anywhere. At least right now. They've only got three wide receivers that have produced in LaFell, A.J. Green and Tyler Boyd. If sophomores John Ross and Josh Malone show what a first-rounder and fourth-rounder should show in the pre-season games, maybe that's a move they make. But I don't know how they can do it until then. But, you're right; somebody is going to have to go. Let's see what happens in the draft. That's why they haven't cut anybody yet, either. Waiting on the draft and if you have a surplus in a position …
They traded up to get Houston safety Brandon Wilson in the sixth round largely, I think, because they've penciled him in as a special teams maven and he certainly showed that potential in the last eight games.  They're hoping he grows into safety, but it sounds like they think they need somebody now.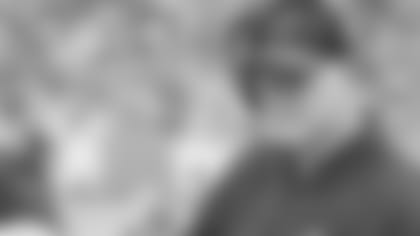 New offensive line coach Frank Pollack (in Dallas days) is part of Marvin Lewis' new wave.
Geoff so far the reaction from guys like Dalton and Kirkpatrick is very positive in regarding to the new direction on both sides of the ball as we toward the draft. My question is with these coaching hires from out of the box and not from within has Marvin and Mike learned that you have to expand your horizions at times in order to get to that next level? or is this a mirage in how things will be done thanks Wayne Milliken Streetsboro Ohio
WAYNE: I think both guys know that. It's not the first time both have done it. You can argue two of the Bengals' more successful head coaching hires besides the first one (P.B. made a pretty good hire in himself) came from outside Bengaldom in Forrest Gregg with an AFC title and Marvin Lewis with four division titles. Both guys used that fresh perspective to dramatically turn around the worst stretches in franchise history. So Mike saw that work.
And two of Marvin's best hires came from outside. In 2008 Mike Zimmer did to the defense what Marv did for the organization in 2003 and changed the culture. He did it so well Zimmer's defense put this team consistently in the postseason. And when Marv went outside the box to hire Jon Gruden's little brother Jay as his offensive coordinator in 2011, it was enough of a success the Bengals went to three straight postseasons with a rookie QB and rookie No. 1 receiver and the obscure Arena League coach became an NFL head man itself. So I think both Marv and Mike know they've been successful out of the box. It's just a matter of pulling the trigger.
Hi Mr. Hobson. Long time UK fan feeling optimistic this off season and liking the moves so far. As unlikely as it is to happen (seeing we have overspent on FA) - would Dez Bryant be a fit for the Bengals? Younger than La Fell, no pressure to be the No 1, massive RZ presence. I love the potential we have in RZ with a healthy Eifert - but sadly I cannot believe he will stay fit. Also hoping for more Hewitt-leading-Mixon runs this year. Thank you for your work on keeping us all up to date. Damian Hazlewood, Newcastle-under-Lyme, England.
DAMIAN:  Thank you for reading and it's always great to hear from the land of the original Hobson's Choice. Cambridge. Bryant would look great in stripes. A latter-day Carl Pickens that pulls down anything. But, you're right. How do they pay Dez, plus Geno and Dunlap and Dennard and ...? I think he's probably headed to where veteran receivers always go. Baltimore. And it's just not economics. It's also philosophical. At some point the Bengals have got to put these young guys on the field and play. I don't know how you draft a guy in the first round like John Ross and bring in a vet like Dez. It's not like 2010 and they desperately needed T.O. after they found out Antonio Bryant's knee was defunct.
You read my mind on fullback Ryan Hewitt leading the way for running back Joe Mixon. I think Hewitt is their best guy that plays the least and needs to get so many more snaps.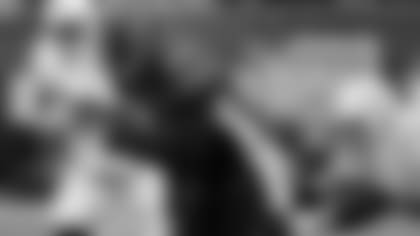 Carlos Dunlap and the winning play vs. Indy last year. The Bengals would like to keep it going.
Geoff, It's almost draft time! And hope springs eternal. My question isn't focused on the draft though. Who do you see getting new deals from the Bengals in late summer? I can't see the Bengals not resigning Geno Atkins right before the start of the season just like they did back in in 2013. I think they may push to resign Dennard, especially given how well he played down the stretch last year. I know they like to pay their younger players as opposed to their aging vets.
My worry, though, is that they might not aggressively try to resign Carlos Dunlap. I know Geno is as good as it gets - given his string of Pro Bowls (only broken when he blew his knew out in the 2013 season) - but when I think of Dunlap, I think of how he wins the Bengals a game almost by himself nearly every year (2011 with his fumble return vs the Colts, 2012 with his tipped interception for a TD vs. the Ravens, 2015 with his forced fumble and return that set up their first TD vs. the 49ers, and of course this year against the Colts with his INT for a TD are the plays that just come to mind).
Do you think the Bengals make a strong push to resign Dunlap too? Or do you think they let him hit the market (and likely leave) hoping the young pair of rushers they drafted last year and maybe a draft pick or two from this year can replace him? Thanks Geoff. PS Thief River Falls gets its name from where the falls where the Thief River meets the Red Lake River. The river itself was dubbed the "Thief River" by the Ojibwe indians who discovered that the Dakota indians had a secret encampment along the river, hence stealing the land/river from them. Kurt Reynolds, Thief River Falls, MN
KURT:  Great story. Thank you for the knowledge. History would also say they'll re-sign Dunlap, but you make a good point. In two years they're looking at trying to re-sign what very well could be a pair of double-digit sackers in Carl Lawson and Jordan Willis.
 But that is 2020 and this is 2018 and the Bengals and the player like to front-load deals. I think they'll make the kids do it before they think they can do it  (remember what happened with Cedric Ogbuehi?) and bring back Dunlap. Plus, Dunlap's agent, Drew Rosenhaus, has done a ton of big deals with the Bengals (Chad Johnson for one as well as Dunlap himself) and has no problem doing a deal anywhere any time. Maybe he'll get done before Geno. And, you're right. They'll do what they can to get Geno. The goal is both and should be.
How can the Bengals upgrade their Defensive Backfield? Iloka, Kirkpatrick, Dennard, they are more inconsistent than they are at actually making plays. The only bright light being Jackson. We give up so many long pass plays, and TD's, that we have no chance of closing out games. Please help me understand how the DB's we have on this team are better than I'm giving them credit for. Dale Hill, Broken Arrow, OK
DALE: Sure, they could use better safety play when it comes to turning it over and they seem committed to either signing a vet or drafting one fairly early that can pick it off. They gave up some long plays, eight more than 40 yards, but not gross. That put them in the middle of the NFL pack. Five fewer than Pittsburgh and one more than Baltimore and Cleveland. They gave up six in 2015 with Reggie Nelson playing a Pro Bowl safety.
 So eight's not bad. Not great. But I don't think the big plays are the major things that have held them back. Instead, I think the inability to close out games is also tied to pass rush and decisions on whether or not to blitz and how effective the blitz is. Yeah, they need to get the big plays number down, but I think our memory of the Aaron Rodgers' throw in the Green Bay OT (that 72-yard shrug and flip) can skew the big picture a bit.
I disagree with you on the corners. In fact, we should start wondering how/if/when they extend Darqueze Dennard and not just Dunlap and Atkins. He had a very solid year. ProFootballFocus.com rated him 22nd among all corners, ahead of guys like Xavier Rhodes, Stephon Gilmore, old friend Terence Newman and his old friend Trae Waynes. Not to mention T.J. Carrie, Cleveland's new $8M a year man. In the slot he was rated 12th, ahead of Patrick Chung (Bill Belichick's favorite player), and Tyrann Mathieu and Kenny Vaccaro, a couple of first-rounders. Dre Kirkpatrick struggled at times last year and they need him to have a better year now that he's healthy. But you're looking at three guys that I think many teams heading into the draft would take right now as their top three corners.
I'm with you on closing out games, though. But that's 11 guys.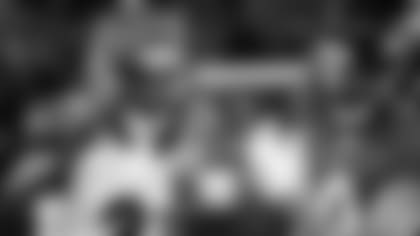 Don't sleep on Darqueze Dennard, the only Bengal last year with multiple picks.
Hi Geoff, Just curious, are you planning to publish your "This Day in Bengals History" articles in some sort of book? I've read a bunch and enjoyed them, but have also missed a lot. If not, would they be on the website for future reference, e.g., for when I've read or listened to everything else? Also, politics aside, I'm glad that the Bengals are considering Eric Reid to some extent if a quality safety doesn't fall to them in the draft. I know there are lots of variables, but during Reggie Nelson's tenure here as a former 1st round safety, in how many of those years did the Bengals make and miss the playoffs? Please advise, Thanks again for all you do!  Peter Neefus, Virginia Beach, VA
PETER: Thank you very much for taking the time to read TDBH and for your kind words. We're closing in on the 365th day on April 19. (Hint: April 19, 2004). We're looking at putting them into a book as well as carving out a slot on the web site.
It seems like ever since Teryl Austin became defensive coordinator back in January they've been looking for a center-fielder at safety, a Reggie-type that can pick it. Not only Eric Reid, but Kurt Coleman before he went to New Orleans. Reid is more of a box safety (both became starters in 2013 and he's got 10 career picks to George Iloka's nine), but he's also the 17th pick in his draft and Reggie was his 20th.
Very interesting. If Reid were available in 2013 at 21, the Bengals would have taken him. If someone had taken Michigan cornerback Leon Hall before the Bengals did at No. 18 in 2007, they would have taken Nelson. Last time the Bengals took a safety in the first round? That would be with their second first-round pick in 1992, Miami's Darryl Williams at No. 28. That's one of the reasons I mocked them Florida State's Derwin James at No. 12.
It is a hell of a point. Reggie got the job in 2011 and never missed the postseason here. And he made you remember the big ones. He had 23 interceptions as a Bengal and six were off Big Ben in such huge moments (like 2012 and 2015 in Pittsburgh).
Been reading your great work for years Hob, thank you. I really find it hard to have confidence in Dalton, as I remember a game last year where it was 4th down and get a first down or the game is over. Andy being Andy throws the ball out of bonds on purpose. That's when I was done with having any hope with him at the helm. Why should we trust him or Marvin when he makes that kind of decision and Marvin sits there with his stone cold facial expression, as usual showing no emotion? Doug Ridgway, Cincinnati, OH
DOUG: Thank you very much for reading and also thank you for writing in. And I hope you do again even though we're Red Sox-Yankees on this topic. Obviously it was a brutal play by Andy. But if I remember correctly, he was running for his life. And that's my thing. Why is he always getting chased out of the pocket? OK, he made a lousy decision but he doesn't make many of those and the man's won 63 games. I'll cut him a break for that. Even Thomas Edward Patrick Brady makes a mistake.
But let's look why that play happened. I think that snap is symbolic of what's gone on here the last two years. Nobody was open and he was getting chased. How many times have we seen that? How about fixing that instead of scrapping a guy you know has won 10, 11, 12 games? I think they've tried by making some moves. Whether it's scheme or players, the way they've protected him since his big year in 2015 is unconscionable. This is how franchises go through seven QBs in ten years. "Oh, we'll get rid of him." You've got to give him a team. Akili Smith just wasn't Akili Smith. He had to have help. Like lack of it.  But we can agree to disagree.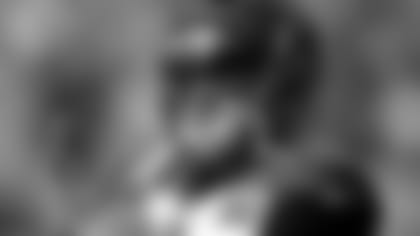 In seven seasons Dalton's winning percentage is .587, so the author is an Andy guy.
Hey Geoff - can you break down the rationale behind NFL suspending Burfict for PED use? He's out for the year at the time he took the meds. It was prescribed by a doc supposedly. How is his appeal that he gains nothing from it not valid or considered for leniency? Was he listed as 'Doubtful' on the roster at the time of discovery and if so, does that play into the NFL decision somehow? Shouldn't the NFLPA take this up as a grievance? From all accounts, it seems like Burfict is not guilty? Does the club have consequences for the doc in such situations? IMHO, they should. Guha Srivatsa, Leesburg, VA
GUHA: I probably can't because it's a pretty nebulous process. But I'll try. All that's really been out there is anonymous leaks and speculation and, in my opinion, the process should be more transparent. If it takes a lawyer like ProFootballTalk.com's Mike Florio to break it down, that's not so good for the fans.
Performance Enhancing Drugs (PEDs) and other substances are governed by the Collective Bargaining Agreement between the NFL and the NFL Players Association.  The NFL runs the program exclusively and the teams' info is pretty limited.  They may even get most of their info from the leaks. Media reports have Burfict taking prescribed medication for a concussion and shoulder injury, but it's hard for me to see a team doctor prescribing something that would test positive and not get overturned. I also think if the NFLPA had a grievance, they would. I give you AJ McCarron. And they won.
But. I hear you. The guy was clearly done for the season after he injured his shoulder against Detroit on Christmas Eve with one game left. ESPN.com reported the positive test "occurred Dec. 27, when Burfict already had been ruled out for the season." But according to the Bengals' Dec. 29 injury report, he was ruled "doubtful."  Still, he'd been out all week.  So I'm like you. How could he gain an advantage if he wasn't practicing or playing in games?
 But, that's not what the policy says. Via PFT's Florio on March 17: "Although Burfict ultimately didn't play in Week 17, he tested positive during the week preceding the game and, more importantly, during the week after the last game he played, in Week 16. As defined in the policy, "The Playing Season shall be defined as the period beginning with the Player's first preseason game of the season and ending the week following his final regular or post-season game."
 And his last game was Dec. 24. But, like you, I wonder. He didn't play any more games. Given it's the first time Tez has been suspended for PEDs – and given that published reports speculated Adderall was involved, which is legal and which millions of Americans take every day – there may have been a mistake made. You'd think the league would have been lenient because his season was over, but the appeal obviously went nowhere.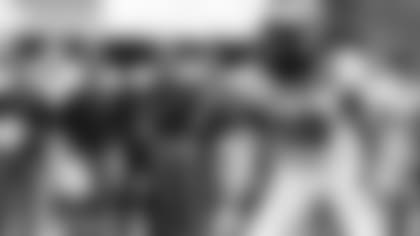 The Bengals and the rest of the NFL love Central Florida's Shaquem Griffin. But what is his position in the league?
Do you think that the Bengals might draft Shaquem Griffin? Aiden Comerford, King of Prussia, PA
AIDEN:  I think Griffin, the Central Florida linebacker, is one of about 80 guys they could draft, but the question is where.
I've seen him projected anywhere around the league from between the third and seventh rounds. I don't think the Bengals have any problem with the fact that he's got just one hand. They love the guy's speed, athleticism and character. If there is a pause in drafting him it is where do you play him?
He's only 220 pounds and he may be a tweener. Maybe not. Backer or safety? But you have to feel he'll be a terrific special teams player. One of the great stories of this or any other draft and which pick he'll go is one of those classic eye-of-the-beholder selections.