Brandon LaFell (208) has more yards than Marvin Jones (165) and Mohamed Sanu (133) had after four games last year.
Greetings from Dallas, TX. Better believe that I will be at AT&T Stadium next Sunday sporting my Dalton Jersey. Speaking of #Cin@Dal, I wasn't worried about the game until now. After the first three weeks and now the Miami win, I can't help but feel this is a game we are very capable of losing. I know we had a very tough opening three weeks but we should have crushed Miami by more than the five field goals we did. #MikeNugentMVP.
If it were 80% of the other teams, Bengals lose that game. And our playoff hopes this year don't seem as bright as the recent years. To my questions in preparation for Dallas and the rest of the way. 1. Why are we so ineffective in the redzone? I know Eifert missing is a reason but, one man alone can't make or break your success inside the 20. 2. Are the receivers/tight ends outside of A.J. not doing enough on the field to get the ball? A.J. has 32 catches compared to 36 catches for the next three TE/WR (not including Bernard). Sorry for the lengthy letter and I love your work. Hopefully I can hear your opinions on these. And thank you for making anything Bengals easily accessible from the lone star state. #HobsonForPresident  Cristofer Arthur, Dallas, TX
CRISTOFER: Thank you very much for reading and for you kind note, but if nominated I will not run and if elected I will not serve. I've got the best job in the country.
Like Jerry Jones said, he didn't think Dallas would be 3-1 with a rookie quarterback and the matchup on Sunday (4:25 p.m.-Cincinnati's Channel 12) doesn't look as enticing for the Bengals as it once did. But as good as Dak Prescott has played, there's no bigger wild card in the NFL than a rookie QB. The Bengals have a veteran defense that can bait youngsters and linebacker Vontaze Burfict is back. The key is if they can hold up against arguably the NFL's best offensive line.
It's been a rough schedule and it doesn't get any easier, but the postseason hopes are much like they were in the five previous runs, when two of them started 2-2 and another one 3-5. With four of the last seven games at home (and the three road games are in places where they won the last time they were there), it's a little early to doom it.
But they have to get to November at, the very least, 4-4, and they have to solve some serious problems to get there. You hit on the main one, the red zone, but I don't look at the spread of catches and get worried. At this time last year, Green had 29 catches for 417 yards and this year it's 32 for 468. Between the two of them after four games last year, Marvin Jones and Mohamed Sanu, the Nos. two and three receivers, were a combined 17 catches for 298 yards and two TDs for 17.5 yards a catch. Brandon LaFell and Tyler Boyd this year are a combined 25 catches for 338 yards and no TDs for a 13.5 average.
That's production, but what is obviously missing are the TDs and the yards per and that not only stems from the lack of Eifert, but the lack of a running game and it is most glaring in the red zone. I mean, even 3.8 yards per rush would be more effective than 3.1.  If Eifert stays healthy and they get some semblance of a running game, Boyd and LaFell are just fine and guys with whom you can win. I'll say this. I think Ken Zampese has done a great job getting yards in the passing game with no help in the run.
Since it seems that Boyd and LaFell are just not getting open -- especially in the red zone -- why not give Wright and Erickson shots. Also, Uzomah seems to bobble every throw (lost one this and last week), are they doing anything about it? Harold Moskowitz, Chicago, IL
HAROLD: What they're doing about it is trying to get Eifert back on the field. Until then, you'll have to live with C.J. Uzomah and his drops. No, it's not ideal. But there'll come a time, they think, when he'll stop dropping them.
When Tyler Kroft hurt his knee in the first week, Uzomah, a fifth-round project, had to speed up his development as the next man up. He's just got too much speed and size to shelve. You're exactly right. The hands have been suspect, but let him get some snaps under him. Uzomah has a tremendous upside. I think he can be a great receiving tight end in the NFL.
LaFell and Boyd have a combined eight red-zone targets one catch so it has been a struggle down there, no question. But LaFell and Boyd have clearly been the two best receivers behind Green and they can't replace them with two backups in the red zone.
I understand where you're coming from, but I think this is a timing issue with Dalton and his new receivers. They need more snaps together, not less. Boyd is developing into a hell of a player, a guy they think may end up being more productive for them than what Marvin Jones or Mohamed Sanu did here. But not yet. This is another guy that will get better the more snaps he gets. We knew early on it would be tough without Eifert, Jones, and Sanu, right? Growing pains. The question is if they can survive them until everyone gets settled.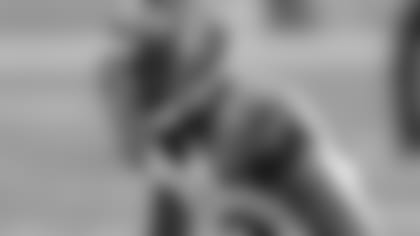 Darqueze Dennard: looking to stay healthy
Hey Mr. Hobson! Thank you for your hard work for Who Dey nation, I always look forward to reading your pieces. I wanted to get your opinion on Darqueze Dennard. I hear his big weakness is stiff hips which seems like a big problem in the slot where he has to cover the whole field. He played well against the Dolphins on the outside so I was wondering if you think it would be a good idea against 3 receiver sets to put him on the boundary where he has the sidelines to his back and put Adam Jones in the slot where's he's played well before?? Thanks again, Bengal Ben Poehlmann, Philadelphia, PA
BENGAL BEN: Thank you for reading and the kind words. I've been a Quez Guy ever since the Bengals drafted him at No. 24 in 2014 and Vikings head coach Mike Zimmer texted the Bengals draft room with immediate congratulations for taking a guy he compared to Leon Hall. That's quite an endorsement from a hell of a coach and quite a comparison to a hell of player.
From what I understand, they don't have any problems with his hips and the outside is where you really have to flip your hips and run. No question, he's had a rough start, but Dennard is well thought of in the building and I think some people forget he simply hasn't played as much as his first-round predecessors and is still knocking off some rust after last ended for him Nov. 22 with a blown-out shoulder.
He was a) sitting behind them or b) hurt. Hall played 879 snaps in what people forget was a very forgettable rookie year.  Dennard, in his third season, has played 446 snaps, and he's played just 38 percent of the plays this season after missing all but the first few days of camp with an ankle injury.  He looked bad against the Steelers, but that was his first game back. Plus the fact he looked better on Thursday in a starting role seems to indicate he'll get better the more he plays, whether in the slot or outside.
Hey Geoff from all the way in Georgia. Love reading your insight throughout the year. Was wondering your take on our red zone issues and running problems. Hill has been somewhat effective but isn't the force he was last year. And Thursday we had multiple opportunities but couldn't do anything. How is Marvin trying to prep for Dallas? Will be more of a test than the mediocre dolphins. Ray Terrell, Marietta, GA
RAY: Thank you for the kind message.  The red-zone problems, in my opinion, stem from timing issues with new skill players and the inability to move people in the running game.  I could foresee the first problem, but not the second.
It's a veteran, respected offensive line and is basically the same one that finished sixth and 13th in NFL rushing the previous two seasons, respectively. And, with the same running backs. Doesn't make sense.
I think Hill is running his butt off. I think he's much more decisive than last year. He doesn't seem to be dancing as much and if he gets stopped in the red zone, that means he's not getting a hell of a lot of help. He's shown the ability to take a crack and turn it into a TD as evidenced by his 23 rushing TDs in 36 games.
The Green-Dalton Bengals have really responded overall on the road, but in particular against the NFC, where they are 7-2 in road games since 2011. Lewis does a nice job setting the tone for the week and I'm guessing he'll frame it like an AFC North, 60-minute banger against the NFL's No. 1 rusher and offensive line. Hence a 75-minute practice Monday with helmets.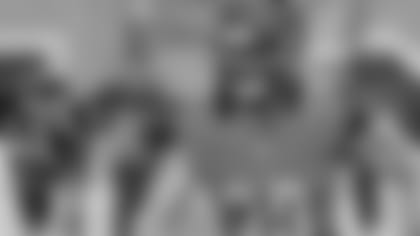 Margus Hunt has perked up playing 33 snaps per game.
Hobbs, I like other fans probably have serious concerns in the following areas: 1. Rushing yards per attempt through 4 games. 2. Lack of TDs in the red zone. 3. #2, #3, #4 WRs NON production. 4. For most of the games, our Offensive line is getting little push on the Defensive Line, and allowing too many sacks. On the latter, personally I think BODINE is the biggest O Line weakness.
On the positive though, I would like to say, after many begging for a new kicker, including me, Nugent really has come through for us. He has impressed! Also, the same with Margus Hunt. I think he really is improving and playing well. At least against the Dolphins, he seemed to be double teamed many times do to his push. Not to mention something like 2 blocked field goals & an extra points don't hurt.
Your opinions on the above? Also, is this Single DB, (Over the top) confusing our DBs and maybe what's causing the huge blown coverages? Lastly, are we going to maybe give Cody Core a shot? Maybe he can help the receiving game. Thanks again. WFSTOTT in Pensacola, FL (21 Yrs. Retired USN VET)
BILL: Great to hear from you again and, as always, thank you for your service.
I've offered my thoughts on the red zone, but, I'll say it again. I'm at a loss to explain the running numbers. It should be a strength. In fact, it should have been what got them through as their new skill players settled in and Eifert rehabbed, not the other way around. Look, I think Cody Core is going to be a fine player, but their receivers and have been productive (Dalton is on pace for a career high in passing yardage) and it is the least of their worries on offense. Never mind a 100-yard rushing game, can they at least average 3.8 per pop?
I'm going to lay off any individual scouting reports up front. We're always told it's a team game on the offensive line, so I'm always hesitant to start picking on people in a unit that is supposed to work in concert. I think all those guys would tell you the group as a whole has to play better in the run game.
The play of Hunt and defensive end Will Clarke shows what happens when you stick with young guys you think are talented. They've never played this much in their careers. In his previous three years, Hunt averaged 14.1 snaps per game. This year it's more than double at 33. Clarke averaged 10 in 2014 and 2015, now it is 15 and he's got three sacks. It pays off to play kids if you think they can play. They're not going to get better sitting.
From what I can see, they've had one badly blown coverage, the one on Thursday night against Miami. They aren't learning new schemes or anything like that. On the other deep balls they've had guys there but they got beat. Even vets can blow coverages and guys like the usually reliable Reggie Nelson at safety have given up big ones in the past. The answer is, it happens. But it better not happen more than once in a season.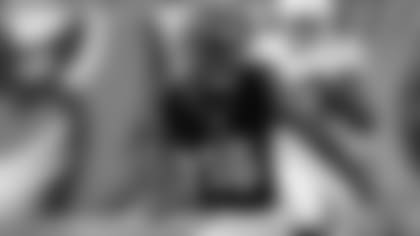 Be patient. Cody Core will get his shot.
What is the likelihood WR Cody Core gets an opportunity to get on the field in the month of October and beyond? His combination of size, speed, blocking and reliable hands are nothing but a plus when the Bengals run empty or single back sets. With the pending return of Eifert I expect our red zone offense efficiency to dramatically improve.
However, I expect opposing defenses to show more looks with 2 safeties over top going forward unlike the Dolphins last night regularly playing one safety over top. To this point, (early I know) getting Cody Core multiple snap opportunities will stretch defenses with AJ, Eifert, LaFell and Boyd or Gio working underneath as an example. Appreciate the work you do. Looking forward to both your response and the pulse of the Bengals coaching staff. Thanks. Kevin N the Natti
KEVIN: Good to hear from you again and thanks for the kind words. I agree with you, the Bengals are going to see more two-deep safeties, but the answer is in the run game, not the pass.
I agree with you on Core and he'll eventually emerge, but it would be an October Surprise. Right now their best option is LaFell, whom has done a great job blocking as well as receiving. Core is a future guy and is going to be a big contributor. But the only way this offense is going to beat Cover Two is blasting it with the running game to complement the underneath stuff. If they can't run it consistently against Cover Two, that's all they'll see and struggle. See Blake, Jeff 1994-99.
This is my first time submitting a question but after watching the TNF game I've become fed up. What is wrong with Alex Erickson!? He doesn't seem to know what's going on in the punt return game. Was cutting Brandon Tate a mistake? Or is it too early to judge the rookie returner? Drew Hall, Cincinnati, OH
DREW: That didn't take long, did it? The only thing wrong with Erickson is he never returned a punt in the NFL in his life until August.  He sure seemed to know what was going on in the return game in preseason when ripped off runs of 80, 38, and 30. I think you answered your own question.
Given the kind of preseason Erickson had and the last two years Tate had, you didn't hear anybody saying it was a mistake to cut Tate. You're right. Four games doesn't make a career. Certainly on a special teams unit that is in transition all over, not just at returner.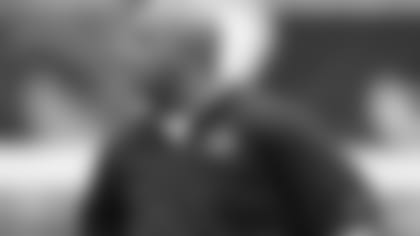 When estimable Browns head coach Hue Jackson, seen here last year with the Bengals, passed on Josh Gordon, could there have been a bigger red flag waved in Bengaldom?
Hey Geoff, I've been a big fan of your writing and I was hoping you could answer my question. Do you think that the recently released Josh Gordon could come to the Bengals? I know that he is in a lot of trouble the coaching staff of the Bengals have been able to fix players who have been in similar holes. Thanks so much for what you do. Michael Hajjar, Cincinnati, OH
MICHAEL: Thanks very much for reading and for writing in and I hope you do it again. It's a hell of a question because you're exactly right. Gordon would seem to be their kind of guy. Right?
But, you know what? Think about it. Gordon is their kind of guy from six years ago because they really haven't done a high-profile rescue job since signing Adam Jones in the spring of 2010. They just don't do it anymore. Since then they've passed on the huge risks in the draft and free agency and I think the big reasons are a) they don't have to gamble when they've already got a solid roster all the way around and b) except for Jones, what did it usually get them?
Sure, Gordon is a huge talent and he and Green could be monstrous together. But kids like Boyd and Core are already here buying in and that's been the better plan.
Plus, we all know how much they respect Hue Jackson around here. When he washes his hands of a guy that alone puts PBS on full alert.
Watching the Dolphins game and I wonder, is the run game problem offensive line blocking or very predictable play calling? Taylor Feltner, Fairfield, OH
TAYLOR: Probably a little bit of both. You can't tell me Steelers linebacker Ryan Shazier didn't know what was coming when he dumped Hill for a two-yard loss inside the 2 in Pittsburgh, but you also have to expect some of that when you play a club you had played four times in 13 games to that point.
But I'm not sure I buy predictability as a reason for not being able to run it. The NFL's best running teams, and we'll see the best this Sunday in Dallas, run stuff everyone knows they're going to run. Pittsburgh is going to run Le'Veon Bell on the counter and Dallas is going to run power with Zeke Elliott. Now stop it.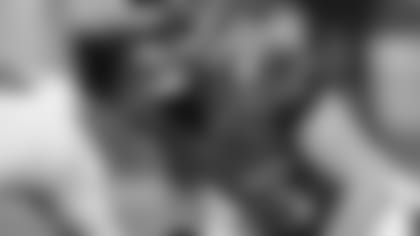 One vote for Hewitt in the Wishbone.
I am a long time Bengal fan for over 42 years. Hobson I why is it that the Bengals are so dead set against running a two back feature set with Bernard and Hill in at the same time. I'd like to see them run the wishbone with Hill, Bernard, and Hewitt. Kenneth Dippel,  Loris, S.C.
KENNETH: I think the Wishbone is a little drastic when you've got Pro Bowlers in Green and Eifert catching the ball.
I agree with you in the sense that I'd like to see a package like that where two backs are used a little more. You saw it with the old "Jet,' package with James Brooks and Ickey Woods and then later with Corey Dillon and Ki-Jana Carter. Maybe for a couple of series. But they've had a hard enough time springing one back, never mind two, so they probably ought to go back to square one and pound Hill behind Hewitt in the I.
Dear Geoff, I'm a Bengals fan from Furth, Germany. My question is short but may not simple: In my opinion Bengals are a really good team and able to reach playoffs. They have lot good players. But: Why they can't beat Steelers often? Are Steelers a nightmare for our team? Thanks for your answer Robert Foerster Furth, Germany
ROBERT: Yeah, that's not exactly the simplest of subjects because it stretches all the way back to the '70s and the Steel Curtain. I just think generally the Steelers are a nightmare for everybody, not just the Bengals.
The Bengals just happen to be in the same division and they've lost two post-season games to them 10 years apart that were awash in controversy to heighten the dominance.  In the last 10 years the Steelers have the fourth best record in the NFL at 100-60 and they have the fourth best home record at 58-22 and the sixth best road record at 42-38. So they're picking on other teams as well as the Bengals.