How much will the Bengals value a running back as Giovani Bernard comes back from ACL surgery?
Geoff, the Bengals have been proponents of the "best player available" theory in the draft. I agree and I'm sure all fans believe they usually hope that person also fills an immediate need. With this year's greatest need seemingly a pass rushing end, the top two prospects (Myles Garret from Texas A&M and Jonathan Allen from Alabama) are likely to be gone by pick number nine.
My question is regarding RB Leonard Fournette from LSU. I believe he's a much higher rated prospect than the 3rd, 4th or 5th best DE prospects (likely Derek Barnett, Solomon Thomas, and Carl Lawson - in any order). Do you think the Bengals would pull the trigger on Fournette?
I think the only reason he would not go before the Bengals pick would be the devaluation of the RB position and Fournette's high ankle sprain he suffered this past season, making teams question his durability. But seems to me, Adrian Peterson (whom many people compare Fournette to for his combination of size, speed and power) came out with the same questions, dropped to number seven overall and has been one of the best players in the league. Having a do-over, how many of those teams would pass a second time around?
Your thoughts? Would you draft him? Should the Bengals - with Hill's lack of recent success, Bernard's ACL injury, the potential loss of Burkhead (or even if he resigns) and Peerman's age? Thank you for taking my question! David Lalley, Independence, KY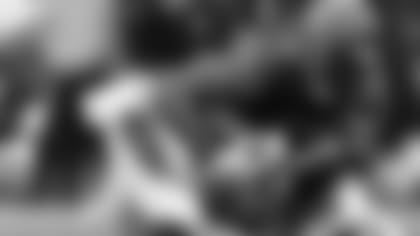 Both Hill (above) and Bernard are second-rounders.
DAVID:  It's a hell of a question and thank you for delivering it.  The minute I start to think, "No,"  and that you can't take a running back that high, I flash back to the 2004 draft and the decision not to take a big, powerful back in Steven Jackson  at No. 24 and I wonder how many post-season berths that cost them for the next seven seasons. Imagine Jackson with Chad, T.J. and Chris Henry from '06-'09.
Here's my question when you talk about the highest graded player on the board. Is part of the grade based on the position he plays? Are backs graded on a lower curve because they're not seen as unique as corners, rushers, tackles, or even receivers? I think yes, and should be. The grade should reflect the value of the position. Some positions simply have more value.
Great debate. Would you rather have the best player who is a running back or a pass rusher that you desperately need who is still a deserving player but not ranked quite as highly? I think as long as you're not reaching with the pass rusher making a Nos. 14-15 pick No. 9 you've got to get him, don't you?
But, I hear you. I get it. What if the guy is a great one? Forget Adrian Peterson. What if he's Le'Veon Bell? If you think Fournette is one of these guys, you have to vet that ankle and if you come out thinking this guy can be one of the special ones, you have to consider it.
Look, if it were me, yeah, I'd take the stud running back because that kind of guy makes everybody better. You never hear them griping about the Steelers right tackle when Bell is healthy and hesitating. I remember when the Bengals traded up to get Penn State running back Ki-Jana Carter No. 1 and one of Paul Alexander's fellow offensive line coaches, back in the days before texts, left him a voice mail that said, "Congratulations, you just got the best offensive lineman in the draft."  
But I just can't see the Bengals taking a back that high. And I get why because their argument is just as good. Mike Brown is truly Paul Brown's son. A fire-and-fall-back passing game guy. Plus, I just think there's going to be a pass rusher, or a tackle, or even a receiver sitting there that has, yes, more value.
And, yeah, you're right. With Gio coming off ACL surgery, Burkhead on the market and Hill on the market next year, I do see them drafting a back.
But not at nine. Unless he passes the stud test.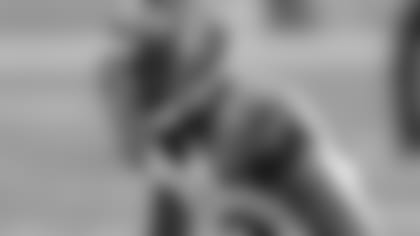 Darqueze Dennard: best player available at No. 24 in 2014.
Hi Geoff, Who Dey again from Washington, DC, where the once mighty Bottom Line bar was a shell of its former self by the end of the season. Here's hoping the BL - and the Bengals - can return to prominence in 2017. I think they can, but it's going to take management and the coaches taking a good look in the mirror. The question is, will they?
There are now some clear holes on the team at #2 DE, #2 WR, LB, and quite possibly OL (not to mention K). Now, we know the Bengals don't like to go all-in on big time free agents, which is a sound strategy (though it certainly can work, see the Giants' D this year). However, will they be more aggressive in looking at good contributors just hitting their prime? There are enough holes at this point where waiting to fill them with once great players on the tail end of their careers may not be the best way forward.
I loved the way LaFell played this year, but despite the numbers he's just not going to change the offense the way Marvin Jones could. If they aren't going to tweak their approach toward free agency, it means they need to hit on the draft. And, looking in the mirror, they've got to admit the drafts over the past four years pale in comparison to those of the previous four. Whether it be injury, lack of development, or just flat out lack of talent, there's been a lot more misses in recent years. Will they admit that they haven't been the draft masters they'd been in previous years? Perhaps start to look for 1st & 2nd round guys who can play right away?
Finally, they've lived by the motto of draft, develop, retain. Will they be aggressive in doing so this offseason? We've seemed to grow beyond the days of top picks like Justin Smith and J-Joe leaving only to become stalwarts for their new teams. Yet, we're looking at the possibility of a guy like Kevin Zeitler - a first round pick who developed into a top 5 guy at his position - moving on, which from my perspective just seems unthinkable, especially with the lack of development of the two OT's from 2015. It seems to me that if the team does not want to go all-in on free agency AND has missed on some key draft picks recently, the first order of business needs to be keeping their own top players just hitting their prime.
Again, I think the Bengals have a 12-4 or 11-5 season in them in 2017, if the front office and coaching staff will take a good look in the mirror and be honest with themselves on how this year happened. The question is, will they? Thanks for the great work! Tim Holbert, Washington, D.C.
TIM: Great to hear from you again and Happy New Year to you and yours and everyone at The Bottom Line. Sorry to hear about the state of affairs, but I get the sense bars are going to be on the rise again in your neck of the woods. And the Bengals should be able to help with a long, cool draft of what is expected to be 11 picks.
I don't see them going too far out of their comfort zone this offseason. Maybe the spare free agent or two in the LaFell mold, but if anything they're going to double down in the draft with so many picks that should include two third-rounders and at least two fifth-rounders thanks to the compensatory picks.
They're staking a lot on this draft. I think they see it like the 2012-2013 drafts, when they followed up the 10-pick crop in '12 with the first three rounds of 2013 that went Tyler Eifert-Giovani Bernard-Shawn Williams. (Margus Hunt was the second pick in the second round.)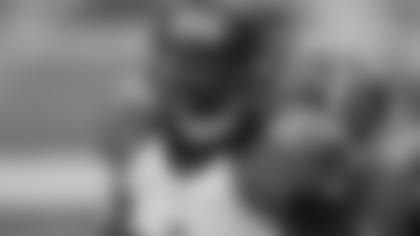 Safety George Iloka was one of five starters plucked in the 2012 draft.
I think you make a great point on LaFell. Love the guy. But, yes, you're right. He's not taking any safeties out of the box. I'm the big fat guy at the end of the bar with a John Lewis button rooting for a long, tall receiver in the second round.
Hey Tim, don't be too quick to ditch the '16 draft. If cornerback William Jackson and Andrew Billings pan out the way they think, and team with Tyler Boyd, Cody Core, Nick Vigil, and Clayton Fejedelem, this class has a chance to be extremely productive and give the '12 take of Dre-Zeitler-Sanu-Jones-Iloka a run.
I don't think they can panic after the 2015 draft has blown up. So far. The concept of taking the player with the most value at the most premium positions despite needs, i.e. cornerbacks, tackles, wide receivers, defensive linemen, set the groundwork for five straight play-off runs. You can't run away from the blueprint.
No question, the 2015 draft has been a severe disappointment so far at tackle with the jury still out on first-rounder Cedric Ogbuehi and second-rounder Jake Fisher. But that's one draft. Let's not go back to taking linebackers (David Pollack and Keith Rivers) in the first round. Keep stockpiling value. They've been pretty good once they figured out they should take corners and tackles in the first round.
And, if anything, I think the 2014 draft is an object lesson in the universal and perpetual tension between coaching and personnel rather than a bust. How can you ease in young guys because they eventually have to play?
But first-round pick Darqueze Dennard and third-rounder Will Clarke simply don't have enough snaps going into their fourth season to qualify as known quantities. Hell, with cornerbacks Leon Hall, Adam Jones, and Dre Kirkpatrick all within a year of free agency when they picked Dennard, they didn't exactly throw away a first-round pick on a position they didn't need.
But he's had a tough time getting out there between injuries and guys in front of him. They think they'll be OK with Dennard if Kirkpatrick leaves in free agency, but you would have thought they would have looked at him more.
Value gets you back to the Zeitler question. They've been pretty well served paying their tackles and letting their interior players graduate on the offensive line.  They did economically extend left guard Clint Boling a few years ago, but Zeitler is a first-round pick at the top of the market and if they're going to give $10 million per year to any of their free agents, history says it is going to be on the perimeter to Kirkpatrick and left tackle Andrew Whitworth.
The blow-up at tackle is forcing the issue. They need a proven left tackle. They need a starting corner. Especially if you think Adam Jones is going to get suspended. And if they go that way in March and sacrifice the right guard, I think that's pretty reasonable. The sense is they've got four young guys there that have impressed them at one time or another, among them rookies Christian Westerman and Alex Redmond.
Of course, with Fisher still trying to prove himself at right tackle, it's a gamble, but you can't give everybody $10 million and I think you want Andy Dalton's blind-side spoken for.
As always Tim, you make terrific points. And I do think you make the right call. It is an 11-5, 12-4 club, but I don't put a lot of it on personnel changes. I'm looking more at scheme. I mean, it's not like they have to blow it up. It should be more, "How do they get one more touchdown per game?"
 The best way to protect your QB? Run the ball. The best way to break in your young lineman? Run the ball. The best way to help your pass rush? Run the ball.
I'm looking forward to the BL Opening Day newsletter.
Two Parts: Has Burkhead done enough to draw significant interest from other clubs (say Baltimore for example)? I think he definitely has but I'm hoping you say no! Assuming he has and gets an offer to start somewhere else would the Bengals recognize Burkhead is running better than Hill and do what they need to do to keep Burkhead? Paul Fox, Charlottesville, VA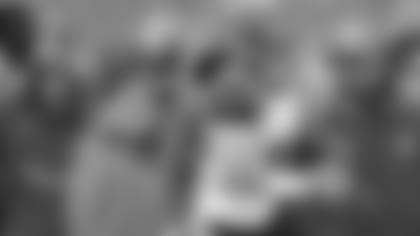 Rex Burkhead is going to get some play in free agency and the Bengals hope they win.
PAUL: Sorry you won't get the answer you want here. Teams are going to come after Burkhead. Everyone assumes New England, but that's just one. Browns head coach Hue Jackson didn't use Burkhead much in his two seasons as Bengals offensive coordinator, but he did switch him to slot receiver for the 2014 Wild Card Game and knows full well his versatility. That's always a possibility.
Simple. If they want him to stay they'll pay him a salary that tells him he's going to be a regular. Because somebody will.
I think all of us fans can acknowledge the great job Coach Lewis has done for us. I'm convinced that much of our woes this season can be attributed to our unusually tough schedule to start with this year.
As difficult of a topic as it is, I think we as fans would like to have a little sense of why the front office doesn't seem to think a coaching change is in order. Again, not that Coach Lewis is a bad coach, but at what point the team just needs a spark and culture change. Jeff Christmas, New Carlisle, OH
JEFF: This is one guy's call and it belongs to Bengals president Mike Brown. And when it comes to Paul Brown's son and his coaches, the number one thing people need to know is the deep sense of loyalty Mike Brown feels for them.
Brown is old school. A handshake, a look in the eye, hours of blood, sweat, and tears, all that stuff means something to him. Brown and Lewis begin every day meeting in Brown's office and he feels a comfort level with Lewis and an appreciation for the guy that helped him revive the franchise in 2003.
And, even though it may have been more than 50 years ago, it just can't be underestimated how deeply Paul Brown's firing in Cleveland at the end of the 1962 season impacted the Brown family. For Mike Brown, it still lingers and it remains the most distasteful moment of his NFL career.  
Plus, Brown recoils at change. What others see as stale, Brown sees as stable. He believes the best NFL teams are built with stability and reliability and it's hard to quibble with him on that when the only four teams in the last eight years that have gone to the postseason six times are the Bengals, Patriots, Packers, and Seahawks.
Brown sees their last five losses by a total of 16 points, the combined 21 missed games by A.J. Green, Tyler Eifert, and Giovani Bernard, and a defensive coaching staff intact for the second straight year, and he sees a team that is close. A lot closer than if he ripped it up with a new head coach.  Brown is not on a five-year plan. He's trying to win it all now.
And if you look at this past week with the teams that continue to make changes, his point is made on that score.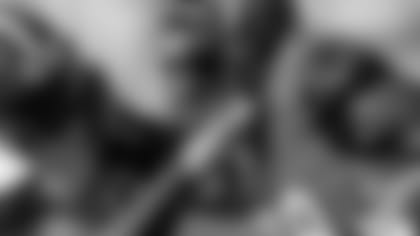 When A.J. Green (above) was teamed with Tyler Eifert, the Bengals reeled off their two biggest yardage games of the season.
Hello Regardless of what loyalty, contracts etc. based on performance that can't be ignored- changes need to be made. On offense a drop off could be expected but it was too great. The problems that showed up in the Jets game showed up in the Ravens season finale.
As far as weapons available Green and Eifert were both on the field against the Giants and they couldn't score. Lewis or Zampese have to be to blame. On defense they are old and slow now. That must have occurred to someone in the off season but now they know for sure. 3 of the last 4 first round draft picks are not contributing at all and I see that as the main reason the defense is suffering. Those picks could have been better used for immediate help.
Who's the running back coach? Hill can't have been a one year wonder and that's what it's starting to look like. Gio's best years could be getting wasted and Burkhead was supposed to get more time after the colts playoff loss. All the other top tier teams find ways to get their playmakers the ball or put their defensive stars in the best matchup to change the game. Thats not happening here at all. Jeremy Lopez, Eastvale, CA
JEREMY:  A lot of things going on here and there are some good points. Although I'm surprised to hear you jump on the defense.
 It was terrific over the last eight games, barely allowing 16 points per, and it sure looked like Vontaze Burfict (a zillion tackles), Geno Atkins (leading NFL sacker at tackle) , and Carlos Dunlap (eight sacks, 15 tipped passes) were in position to make some plays. Do they need more? Sure. But I don't think it's accurate to say it's not happening at all.
People were writing from day one they looked old on defense. What's new is that they could get young very quickly. When I did a Q and A with defensive coordinator Paul Guenther earlier this week, he didn't back away from the suggestion rookies William Jackson, Andrew Billings, and Nick Vigil could be Opening Day starters.
I hear you on the offensive matchups, but I do think there has to be some kind acknowledgement that they were seriously reduced by the injuries to Green and Eifert.  I mean, they combined for 23 TDs in 2015.
Yes, you're right. They scored only 20 points in New York with them. But no one scored on the Giants. They were ranked second in the NFL, allowing just 17.7 points per game. Why not also look at the Cleveland and Washington games, too, when they also had them?  They had their two best yardage games of the season, 559 and 415, respectively, with Green and Eifert together.
Yes, you're right. They have to do better on offense. But I think their weapons are fine when healthy. What they have to do better is run the ball and protect the passer. They did neither against the Jets in the opener, when they won for the first time in a generation despite allowing seven sacks. And, yes, that set the tone for the season. But in the finale, they actually ran the ball (153 yards rushing) while protecting Dalton and they won big doing those things without Green and Eifert. So in the finale they had none of the problems they had in the opener.
The running backs coach is named Kyle Caskey and one of his players, Bernard, remained one of the team's top producers in both the run and pass games this season. Plus, Caskey had Burkhead so well prepared that he came off the bench and proved he should be a starter averaging 4.6 yards per carry in the six games Bernard was hurt.
And, yes, no question Hill has slipped since his rookie year.  But clearly there was some coaching going on. Plagued by fumbles his first two seasons, Hill had none this year.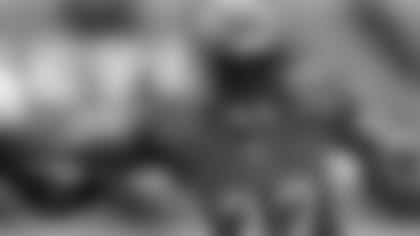 Jeremy Hill played hurt in several games this season.
Why don't Bengals fans appreciate Hill more? He's constantly put up solid numbers and I hear a lot of people wanting Gio or even Rex. Brian S., Greeneville, TN
BRIAN: The only numbers that have been solid are his touchdown numbers.  Everything else is down off that great rookie year. But I do think people sold him short on a couple of things this past season.
The kid played hurt in a lot of games and never once uttered a word about it. And he knew he had to get a handle on his fumbling problems this season and after the most famous fumble in Bengals' history ended the 2015 season. He didn't have one this season.
But after gaining more than five yards per carry in 2014, his numbers have slid to less than four and while you can point to his blocking as a reason for some of it, he also doesn't seem to be hitting the hole with the same abandon he had as a rookie. I think people simply looked at the numbers after Bernard went down for the last six games, when Burkhead had more yards than Hill on fewer carries against the same defenses.
Yet if the fans are down on Hill, I don't get the sense that the coaches are. With Bernard coming off his ACL surgery and Burkhead a free agent, Hill is still a big factor in their plans.
Hey Geoff, I was pondering your last article, which I never miss, almost like what's on the bathroom wall, at home you can't miss reading it, Is the fact the Bengals script plays to certain players and when they are missing so are those plays the problem,
My opinion, that's not football scripting plays to certain individuals, too easy to be deprived of offense like we are at times. I look at the Packers moving the ball with simple catch and throws, against every defense the Giants had, They make it look so easy, It pains me when we can't get a 1st down,..Stop Scripting plays ,play football, GET OPEN I'll throw it to you, seems to work for Packers, Saints, Patriots,..why can't we? Anthony Smith, Ocala, FL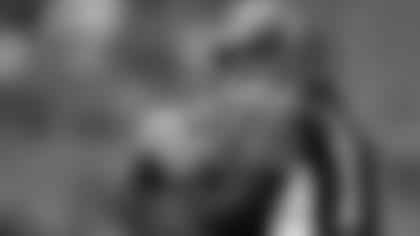 When he gets time with his weapons, Andy Dalton can deal.
ANTHONY:  I think the Bengals used to force the ball to Green, but when they stopped doing that in 2015 with the emergence of Eifert I think Dalton's career really took off. With a franchise-low eight interceptions this season, that tells me he's doing a lot of throwing to the open guys and taking what the defense gives him.
Of course, take away Randall Cobb from Rodgers for last week's Wild Card win and it's not going to look so pretty. I hear you, though. The Packers, Saints, and Pats make the passing game look so easy.
Reasons? Scheme, I think, for one. But look at how they protect the passer. The Bengals were a top ten team doing that in '15 and Dalton was hitting enough different targets in the passing game that he had MVP numbers rivalling guys like Rodgers and Brees.
But this year they slid to No. 26 in allowing sacks per pass while the Saints (No. 5), Patriots (No. 6) and Packers (No. 13) gave their guys time. I'd also submit when Green and Eifert are in there together, Dalton looks pretty good.
I watched the Steelers game against Miami and don't understand why the Steelers never get called for spearing. Was the hit on QB Moore a penalty? The Steelers are head hunters, they always have been and the league lets them get away with it. What gives? Also, spearing with the crown of the head is probably the most dangerous hit and the penalty should be ejection and suspension. I don't understand the NFL on this issue. Dean Edgemon, Dayton, OH
DEAN: The NFL was OK on this one. Steelers linebacker Bud Dupree was penalized 15 yards for the crown hit on Dolphins quarterback Matt Moore, as well as fined $18,231.
And, as an aside, it was a much more brutal hit than Burfict's penalty for hitting wide receiver Antonio Brown over the middle in last year's Wild Card Game. But since Dupree did it during an obscure part of an obscure blowout, he wasn't going to get the scrutiny or the coverage.
 Is it because he's a Steeler? Tough call. If you're a Bengals fan, it does always seem like when the Bengals get hit in the mouth by Pittsburgh, it's just tough football, and when the Bengals deal it out they're labelled dirty.