The nose tackle job appears to be Andrew Billings' to lose.
Hi Mr. Hobson, I have been a Bengals fan for about 13 years now. This year I see the Bengals have more competition then in previous years at key positions such as DT, DE CB, WR and LB. My Question for you is who has in the younger players made the most progress (improvement) to challenge the starters for a starting position during training camp? Mario Pelchat, Sherbrooke, Quebec
MARIO: Thank you for checking in.  I covered a few Sherbrooke games back in the day when they were in the AHL. I think Rick Bowness was their first coach and you'll never meet a nicer guy in hockey. It's great to get a note from up your way and hope to hear from you again.
I'm not sure there are going to be out-and-out challenges for starting jobs in camp because when you look at it the 24 guys are pretty entrenched. Except, of course, at kicker, where rookie Jake Elliott figures to have the edge simply because they spent a fifth-round pick on him. And at nose tackle, where last year's rookie who was hurt, Andrew Billings, figures to get the Opening Day start. I think, too, that sophomore Nick Vigil gets an Opening Day start at SAM linebacker.
But things will evolve during the season. Still, starting out the young guys are going to be competing for spots in packages rather than starting jobs. For instance, we'll see if Vigil can win a job in the nickel next to WILL backer Vontaze Burfict. Until the pads come on you really can't say anybody is progressing, but a lot of them look as advertised.
The two rookie pass rushers, Carl Lawson and Jordan Willis, are going to be used a lot on third down. Running back Giovani Bernard is looking great in his ACL rehab, but I imagine they don't want to rush him back into the first couple of regular-season games. I don't think he's looking at the PUP list, but if rookie Joe Mixon knows what he's doing in pass protection he would figure to start out as the third-down back until Gio gets back. And that's an early one to keep an eye on because Mixon, the second-round pick, has been pretty impressive.  Rookie wide receiver John Ross, the first-rounder, is more of a question because we won't see him until early August or so as he finishes up shoulder rehab, but he'll be getting some Opening Day snaps. So will sophomore receiver Cody Core, who may be their most improved player. Where and how many depend on how they play. But Ross is versatile enough to give them different looks in the slot and Core is playing fast enough to give Brandon LaFell some breathers on the outside.
 Geoff, keep up the good work and being objective. Generally don't write very often, but think barring injuries, we are in the playoffs, if the OTs play well, if not, probably not. So why not have Alexander give us updates on how they are doing? They are the KEY! Glenn Groh, Cincinnati, OH
GLENN: Thanks for the kind words and good to hear from you again.  I talked to Paul after the first week of voluntaries and he was cautiously optimistic about left tackle Cedric Ogbuehi and right tackle Jake Fisher.
He is particularly impressed with the improved strength of both. But it's just too early. No one can make any judgments about these guys until they play in pads, certainly not Ced. And Ced himself has been quite honest and open about it. He didn't adjust to the power game and got drilled on the bull rush. That's what he emphasized in the offseason and we won't know where he is on that until pads in training camp.  
It seems that every national media outlet is harping on the impending failure of the Bengals offensive line and how that will doom the upcoming season. With you being a media member, care to predict when this becomes a decided issue (good or bad) and the national media starts to provide other Bengals articles? I'm hoping your answer will not be "after their first playoff victory..." Ross Hagglund, Helvetia, OR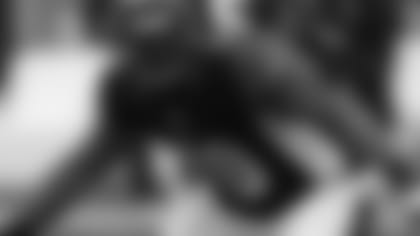 Cedric Ogbuehi is a favorite national media topic.
ROSS: What I've been saying is that protecting quarterback Andy Dalton is going to decide this season. I haven't been predicting doom or impending failure. What I can predict is that since Dalton's fate is tied to the play of the line, and the Bengals' fate is tied to the play of Dalton, the issue will be decided by the won-loss record. No expiration date on that.
Thanks again Geoff for the great content and taking the time for a mailbag each week. Two questions. 1, how much do you think the rule changes last year hurt the offensive line's effectiveness and Coach Alexanders coaching style?
2, It seemed like a lot of Joe Mixon's big runs came from a shotgun setup. With Ced and Fisher coming from spread offenses themselves how much more do you think we will see the Bengals line up in college type formations and backing away from a power attack and towards a college type of offense? Seems like it would only help these 3 young guys, thoughts? Chris B., Dayton, OH
CHRIS:  Thank you for the kind words and for checking in.
I can't ever recall the rule changes being used as an excuse for the play up front last year. It was pretty basic. Ogbuehi struggled at right tackle and it looked to have an impact on everything else as they gave up 41 sacks.
You make a good point about those three guys and the success they had in college. But isn't that where we are now with everybody? College is such a different game than the pros. You can use some elements of the college game but that's all because the NFL is still the NFL.
I don't think you'll see a major change. Fullback Ryan Hewitt is one of their best players and they appear to run the ball better behind Hewitt than without him and, if anything, they've got to find a way to get him on the field more than they did last year. The way Hewitt rubs out linebackers, Mixon will gladly run out of the I.
It scares me when you talk about spreading it out a lot. That's a great way to get your quarterback killed in the NFL. I hear you. The offense should be tailored to take advantage of the athleticism of Ogbuehi and Fisher and not their power. I would think that is more relevant in the running game. Maybe more movement a la traps and counters. But, to me, the best way to help Fisher and Ogbuehi in pass protection is not to do what they did in college. Maybe give them help by chipping a little more than usual with a running back or tight end and keep pass rushers off balance with a more diverse run game that relies on both power and athleticism.
Hi Geoff, Rodney Dangerfield and Andy Dalton: No respect. I was just at the doctor's office reading where SI picked the top 10 Bengals. They had Green and Atkins as the top 2 with Eifert and Ross along with our tackles and Boling. Andy was NOT on their list when Ross has yet to catch a pass? No wonder I cancelled my SI subscription years ago! Just wondering who will be throwing to all those guys? Thanks – Lynn S. Marshall, Cincinnati, OH
LYNN: Thanks for the scouting report. I guess the question is how can one of the top 10 quarterbacks in the NFL (by winning percentage) not be one of the top ten players on his team?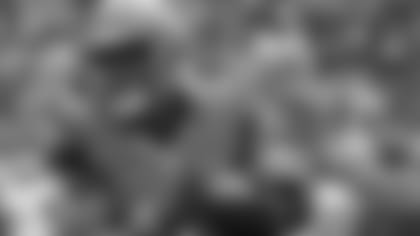 *The improved Cody Core is in the middle of the receiver picture. *
What's the top 3 positional battle heading forward into preseason? Rocko Moore, Hamilton, OH
ROCKO: I'm going to with the defensive line, linebackers, and wide receivers.
On the defensive line, do they keep nine or 10 and where do young veteran tackles like Marcus Hardison and DeShawn Williams fit in with rising rookie neophytes in Andrew Billings and Ryan Glasgow and senior run stuffer Pat Sims? Keep an eye on Hardison's versatility and his potential to also play outside. But he's got a formidable veteran obstacle in Wallace Gilberry.
At linebacker they've got a lot of talent that can run. But do they already have six? They've got three starters (Vontaze Burfict, Kevin Minter, Nick Vigil), the first guy off the bench (Vincent Rey) and two draft picks (Lawson and Jordan Evans). And there are other guys who have contributed, like four-year vet Marquis Flowers. So that's quite a scrum.
At receiver they don't usually keep seven. The number is six. But from what I'm hearing they're going to do everything they can to keep seven: A.J. Green, John Ross, Brandon LaFell, Tyler Boyd, Cody Core, Alex Erickson, Josh Malone. But don't ask me where that other spot comes from. All we know is that it won't be from the tight ends, where they really like the four guys (Hewitt, Tyler Eifert, Tyler Kroft, C.J. Uzomah). All the more reason to make every position battle important because they impact each other.
How do you think the Bengals offense will do with the additions of Joe Mixon and John Ross.  Tucker Newland, Bellefontaine, OH
TUKCER: I don't know where the offense is going to end up ranked. But they are certainly more dangerous and can score from anywhere on the field. They only had two guys who could do that last year and Green and Bernard each missed the last six games. The pressure is certainly on to average more than 20 points per game.
All politics aside, is there any situation where Colin Kaepernick could be useful on the Bengals? Or can you reason out where he could be an upgrade for another team?  Jeff Huit, Anchorage, AL
JEFF: Not at $3 million per year. When you're paying guys that have been the guts of five post-season teams (Dalton, Green, Dunlap, Atkins), you have to pay a backup quarterback damn near minimum. That's why the Bengals have been so reluctant to trade Andy Dalton. It's almost impossible to find a guy like him that who can win games off the bench on a rookie contract. He's one of the top five bargains in the league. As for Kaepernick, why he really should be in one of those quarterback deserts (Cleveland, Buffalo, the Jets) and, if not, backing up as the heir apparent in Arizona or Jacksonville.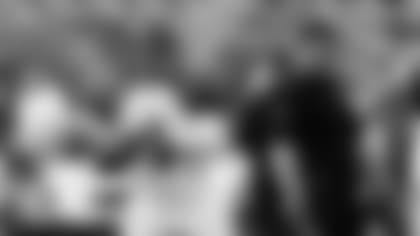 AJ McCarron: fan favorite
Hi Geoff, Love that you take the time to connect with us fans like this. Really appreciate you. Anyway, I recall you answering a question about the Bengals possibly trading Dalton in favor of A.J. being the starting QB. Obviously the way things stand now that wouldn't happen as Mr. Brown is both loyal and conservative. I happen to believe that A.J. would be able to put this team over the top. I truly feel that they have very comparable physical tools but A.J. has through the roof intangibles that make a winner. Obviously the arguments could go on and on without getting anywhere so let's throw out a hypothetical scenario. Andy goes down in training camp (god forbid) and suddenly the Bengals are brilliant for holding on to their fantastic back up.
A.J. goes on to have maybe not a great season but a good one. Good enough to at least get a wild card berth as he is better and better as the season progresses. Suddenly we see those intangibles like we saw in his first Post Season appearance that obviously should have resulted in a huge win and I believe a run. We not only get that first post season victory in a zillion years but get deep in the tourney. You decide how far. Do the Bengals decide at that point that they have a new QB? I would hope so and they'd surely get something good for Andy. I just think A.J. is going to turn out to be one of those guys that you're telling your son or nephew in 10 or 12 years "Yea, I remember when he was drafted. He was supposed to be a solid backup who went in the 5th round. Still can't believe such and such was drafted before him. Look how it all turned out".  Jonathan Lee, New York, N.Y.
JONATHAN:  To the Big Apple court room of Here Comes The Judge, good to hear from you again and always enjoy your take. I appreciate the time you put into that scenario and sending it along. But now we're doing fantasy football, right? Who knows what they would do? And there wouldn't be a right or wrong answer, so that makes it a doubly frustrating exercise.
You said it exactly right, though. We could talk about this for half of infinity and decide nothing. And when AJ moves on, it will still be debated no matter how he pans out because it won't be with these receivers, this line, this defense, etc., etc., etc.
And, yes, you may be right. Maybe McCarron joins that long list of Bengals' What Ifs like Greg Cook and Bill Walsh that they're talking about 45 years later. But Andy Dalton is a hell of a quarterback and a guy who has won more than 60 percent of his starts. That's the data. That's the tape. Tough to second guess. I agree that McCarron is going to have a good NFL career. Will it be better than Dalton's? Like I've said before, that's a tough call to make since all the data and film is on Andy's side and going off 2015 when he had the time and the weapons, he was getting better.