Cody Core: A.J. Green's running mate of the future?
Could Cody Core be our future #2 next to A.J Green? I don't see Boyd leaving the slot. Adam Burnett, Monmouth, IL
ADAM: Core certainly looks the part, doesn't he? Brandon LaFell is a solid veteran and, for the most part, has given them what they needed. But they need some speed to complement A.J., so Green and Core with Tyler Boyd in the slot looks like a very possible 2017 Opening Day starting lineup combo.
It's just a little early for that, though. Plus, if you look at Sunday, Boyd is looking more and more like he can play both the slot and outside and he can conceivably be a No. 2 as he develops.
It's just that Core has only played 61 snaps this rookie season. I just wish he had the snaps that Marvin Jones (366) and Mohamed Sanu (277) had as rookies. Unless you're A.J. Green and Andy Dalton, wide receiver and quarterback are the toughest transitions from college to the pros.
Still, Core looks to be the guy on paper. He's big (6-3, 210), he's fast (a sub-4.5 40) and as he showed Sunday on his 50-yarder he's physical and can catch. And he'll get more snaps now because it appears James Wright is going to miss time and its doubtful Green is going to be back this soon. 
You're right. Even though Boyd can move around, he's most effective as a slot guy. You just hope Core can be ready by the '17 opener. Remember, by his second year Jones had developed well enough with those 366 rookie snaps to score 10 TDs as a sophomore.
Is there a big difference in physicality or technique between right tackle and left tackle? If Ogbuehi is having trouble at RT is there any reason to believe he'd do better at LT? LT was his normal spot in college, correct? If there is a significant difference then why have Ogbuehi at RT for so long when he was clearly overmatched? Paul Fox, Charlottesville, VA
PAUL: Historically, the left tackle, the man on the quarterback's blind side most of the time, has been the more athletic and agile of the pair while the right tackle has been the bigger, stronger man for running games geared to go right.
In the last decade or so with the advent of more versatile pass rushers matching the explosion of the passing game, those roles have blurred and the differences in playing each side isn't as drastic. But your point is well taken. Ogbuehi's style matches the left side.
And I would think that's where he is now, on the left side backing up Pro Bowler Andrew Whitworth. That was the plan when they took him in the first round in 2015 and it was reinforced when they took a guy they think can play right tackle in the second round, Jake Fisher.
 Ogbuehi played both sides at Texas A&M, but mostly left and you don't have to be in the Hall-of-Fame to conclude that the right side doesn't seem to fit him.  But when Whit went out for a series last Sunday, they kept Ogbuehi on the bench and moved Fisher from right to left.
They may be wondering why they didn't stick to their original plan but, yes, it does look like now he'll be playing more left with him no longer playing at right. They've got enormous faith in Ogbuehi and they should. He's got all the specs for an NFL tackle. The questions are can he translate it to the field easier at left and if he can, how long will it take?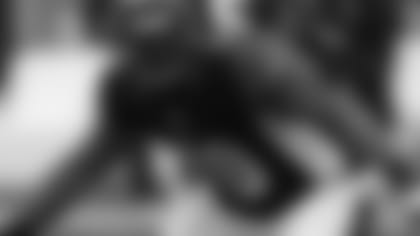 Which side for Cedric Ogbuehi?
What is going on with Jeremy Hill? He was phenomenal in 2014, but has since been mediocre. Every once in a while, we will see flashes of that guy, but it is definitely not the norm. Even last week, when everything was clicking, he still couldn't establish a rhythm. Do we have to think about life after Hill if this continues? (Bonus question: would the Bengals draft Fournette?) Kevin McCarthy, Cincinnati, OH
KEVIN: Hill has struggled since '14 (except on The goal line), but I wouldn't point the finger at one reason or at just him, although it does seem like in the last two years  he's tried to break every run for a big one instead of settling for four and five yards a pop.
But he also doesn't have the luxury of playing in an offense that commits heart and soul to the run game. The Bengals haven't done that since the Corey Dillon hey-days and the only times they've done it recently (2009 and 2014) they were forced to do it because of personnel and injuries. (And in both years they won 10 games and went to the playoffs when they had no right to win eight but the run game and defense saved them and Hill was their MVP doing it in '14.)
And there haven't been the holes that there should be, either, and, let's face it, the offensive line has had its issues trying to replace Andre Smith at right tackle. So don't gang up on Hill.
All that said, it is a fact that Hill has not matched the  dynamic long runs and overall explosive, aggressive play he brought as a rookie and it  would appear they have to make a decision and maybe sooner rather than later. You look at Sunday's game behind the same offensive line and one guy averaged 4.75 yards per eight carries and one guy got 1.4 yards on 23 carries.  What's tough is the former (Rex Burkhead) is a free agent who has played little in four years and the latter (Hill) is a free agent after next year. Maybe they have to pick one.
That's related to the Leonard Fournette question in the sense they'll have to see what they've got at that position when the draft rolls round. I guess it's a possibility, but I would tend to doubt it because if they're picking when Fournette is available then there is probably also an edge rusher or a defensive tackle looming there that I would think would be more of a need.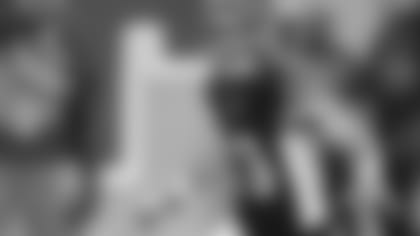 Part of the Jeremy Hill question involves Rex Burkhead. What next?
What the heck is the problem with Cedric Ogbuehi? Is he dealing with a lingering injury issue, or did we simply overestimate his talent? All I hear from the coaching staff is what a "physical specimen" he is and what great talent he has. And yet, come game time, he is routinely beaten like a drum. So what's the skinny? Dan Johnson, Tulsa, OK
DAN: Injuries have been a factor, although he seems healthy now. But when he tore his ACL at the end of his college career that wiped out the first half of his rookie year in the NFL. Then injuries this past spring (a sports hernia) and preseason (toe) gave him sparse snaps at a right tackle position he didn't play as much at A&M as he did the left but where the Bengals felt they needed him to replace Andre Smith.
Throw in the fact that Ogbuehi is the Bengals' first tackle to come out of this generation of spread offenses in the college game and he may have been rushed along in his effort to adjust to the NFL.
(Look at what Michigan State rookie tackle Jack Conklin is doing in Tennessee. After coming out of the Spartans' more traditional pro set, he's immediately become one of the league's best. But college spread tackles have certainly made it in this era and you only have to look at Tra Thomas, formerly of Florida State and the Eagles.)
Bengals radio analyst Dave Lapham has mentioned he thinks Ogbuehi is now "shell-shocked," on top of his rude welcome to the NFL. While he thinks Ogbuehi is still a fine prospect and can be an excellent NFL player, it may be time to back him down a little bit and let him sit back and soak it in. As usual, Lap is a wise man. Get him out of the lineup, but give him time, too. His physical skills are too enormous to give up on quickly.
Geoff, Thank you for the news and insights. Our win over the Eagles was just what the team needed but it left a few questions unanswered. 1. With A.J. out LaFell, Boyd and Core are suddenly making an impact. You pointed out the reason could be the Eagles were playing man to man. Wouldn't they get man to man when A.J. is in the game? Is it possible that Andy gets so focused on A.J. they just don't get the targets even when open? 2. We spent a first round draft choice on Ogbuehi knowing he would not play in his first year. He is now playing as a rookie but with a year in the system. What are the thoughts on why the lack of performance? 3. Our run game is non-existent. What is the thinking on why and how to fix it? Thank you. Lou Petrofes, Jupiter, FL
LOU: Those guys do see a lot of man with A.J. in the lineup and even before he got hurt there were questions about their consistency beating man-to-man. Some wondered at that point if one of the reasons Andy Dalton is holding on to the ball longer this year is waiting for guys to get open.
Certainly after they struggled against the Giants (with Green) and Buffalo and Baltimore (without Green), Philly saw something because they committed to stopping the run and left everybody one-on-one. This time the Bengals receivers made them pay. Dalton mentioned after the game he thought their time together in practice had finally clicked in a game.
That's what made Marvin Jones Marvin Jones. He beat one-on-one consistently and the Bengals need to find that guy opposite Green. They think their rookies Core and Boyd can eventually do that and they're hoping that last Sunday becomes the norm.
You ask a good question about the run game. One theory is they simply don't run the ball enough. This is certainly not a new observation since it stretches back to the early days of the Marvin Lewis regime that coincided with the end of the Corey Dillon run here. In order to run the ball well, you have to run it period, the thinking goes, and with passers like Carson Palmer and Andy Dalton surrounded by deep receiving corps, the pass always won out.
There is also a school of thought that thinks in their effort to be versatile and multiple that they run too many different types of runs. Jack of all trades, master of none, if you will. This argument points to teams that always run the ball well (start and end with the Steelers) and they hang their hat on a couple of staple runs that they do over and over and master. For instance, the Steelers' counter play they call "Georgia," is a common sight.
But, like everything else, these are just theories.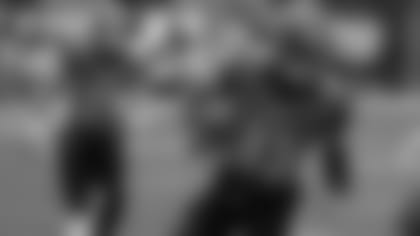 *Tyler Boyd showed Sunday he can win some on the outside. *
 Geoff - Idaho State still remembers Marvin! Any insights into how the developmental squad players are doing? (WRs Kumerow & Russell, e.g.) What strengths are they showing? What are they working on? And/or the guys who are typically inactive (like QB Driskell)? TIA, Geoff! Norris Krueger, Boise, ID
NORRIS: Wide receiver Jake Kumerow just needs some game snaps. He's had two years to get used to the system on the practice squad and I thought he looked pretty good in this past training camp. He didn't show up much in the pre-season games and he's had to wait behind Core and Wright. He may get on the roster in the next few weeks because they're trying to ascertain if Wright has suffered a significant knee injury.
From what we've seen of Kumerow in spring ball and camp, he's got great hands and is a nice, big target (6-5, 210) with a good feel for the game. He's not a burner so he'll have to compensate by improving getting off the line quickly and smoothly diagnosing leverage.
Rookie cornerback KeiVarae Russell is on the roster, but didn't play until the last two games when needed on special teams. A third-round pick of the Chiefs who got waived early this season, Russell is viewed as a freebie third-rounder. He's got talent but needs to continue polishing his raw skills before competing with the other corners.
Given that rookie quarterback Jeff Driskell is still here, I'd say they like him. He's got traits, as they say. Good size at 6-4, 231, good arm, good athlete, and he can, like an old Red Sox draft pick should, can run. Interesting player. He's not ready to be a No. 2 yet, but let's see how training camp and the preseason plays out. Like I say, he's good enough that they kept three QBs all year.  
* Mr. Hobson: Greetings from the Land of Lincoln. My questions are in regarding to next year's draft. (1) Could you recap how many picks the Bengals have in the 2017 draft per round? (2) What do you think the Bengals would get in return for Andy Dalton? (3) Prioritize areas of the team the Bengals need to focus on. (4) Do you see the Bengals drafting a kicker? Thanks for your hard work and giving us Bengals fans an in-depth look at the team. John Ring Galesburg, IL*
JOHN: Thanks for reading and writing in. Hope you do it again. Lincoln looks pretty good right about now, doesn't he?
The Bengals have a pick in all seven rounds and they should get at least three more picks in compensation for losing Marvin Jones, Mohamed Sanu, and Andre Smith in free agency. But that won't be known until March and you can't try to predict it because the compensation formula is slightly more complicated than the tax code.
Suffice to say they very well could have, at best, two threes and two fours, or, at worst, two threes and two fives. Whatever, it should be a good haul.
I don't think they're going to trade McCarron this offseason, but if Driskell pans out in preseason or they draft one, hold on to your hats from late August until the October deadline. With all the compensatory picks they don't need extras for 2017, but a McCarron deal (and it's going to happen sooner or later, right?) could get them started nicely in 2018 with say a third-rounder, right?
Now, if a team needs him instead of just wants him that could jump the tag to a second-rounder and throw in a fifth. Like anything else, the price is going to match the demand and the need.
They need to pay attention to both lines. The offensive and defensive lines are the heart of any franchise. The O-line has underachieved and the D-line is aging. So that has to be the priority this offseason. All three spots on the O-line and an edge rusher and tackle on the D-line. Don't bother with anything else until those are addressed.
I could see them drafting a kicker with an extra pick in, say, the fifth, but not before then.