Ohio State linebacker Chris Worley is one of the undrafted rookies to keep an eye on.
Hi Geoff, So much has transpired since my first year as a season ticket holder -i.e.. -please send $40 per ticket plus $2 shipping and handling for SB 16. Can you fill us in on what rookies are creating some real buzz? Last year I guess it was Lawson and Mixon at this time. I would love to hear that Andrew Brown looks like the real deal. If the Bengals stay pretty healthy, I think We ARE a playoff team. Your news and thoughts are appreciated. Ron Baughman, Racine, WI
RON: Thanks for the long-time support and taking time to mail one in. I know what you mean. SB 16 was my first year out of college. Now my youngest is a teacher.
I wish I could tell you rookie defensive tackle Andrew Brown is the next Geno, but if I did it would be fraud. The coaches have been impressed, but the little said the better before they get the pads on, particularly linemen. They also like the looks of right end Sam Hubbard, the third-rounder.  Second-rounder Jessie Bates has been taking a lot of snaps at safety and so far the Bengals like that pick. He can race to the perimeter and has the range they want. But safeties play with pads. A couple of rookie free-agent safeties have turned some heads, such as Tyrice Beverette and Trayvon Henderson. Rookie free-agent linebacker Chris Worley is interesting because even counting third-rounder Malik Jefferson the Bengals are shy one backer on Opening Day, the first of Vontaze Burfict's four-game suspension. Worley gets every chance to make it.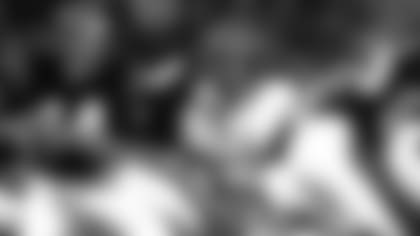 Ken Anderson (above) and Ken Riley are Hall worthy. As is another Anderson. Willie. And what about Lemar Parrish and Isaac Curtis.
I am with Terrell Owens. Now let me explain. The Hall of Fame is a joke and something no one should pay attention to. As an engineer, numbers mean something to me. The Bengals have been a franchise for 50 years. They have one person in the Hall. Mathematically, that is impossible due to the most basic law of averages. I wont ever visit due to the hypocrisy and arrogance and I agree with Terrell. What say you? Mike Baker, Jamestown, OH
MIKE:  Any organization that has Paul Brown (HOF Class of 1967) and Anthony Munoz (HOF Class of 1998) is no joke.  My son is an engineer and he's learned what I'm sure you have. Numbers aren't everything. If they were, Bengals legends Ken Riley (65 interceptions) and Ken Anderson (four passing titles) would have been Hall members for at least the last 20 years.
Here's another number. I'm one of the Hall's 48 voters and I can tell you the process is no joke. I've never seen a group of more committed, well-informed, best-intentioned people anywhere. Know that if a player gains 80 percent of the votes from that committee, he has survived intense scrutiny and thoughtful debate. That final vote comes out of a draining meeting bordering on eight and nine hours. And the addition of two Hall-of-Famers to the committee, James Lofton and Dan Fouts, has been terrific.
What you call hypocrisy and arrogance I see as honest difference of opinions.  For instance, one of the reasons I voted for Terrell Owens isn't because I thought he was going to his induction. That's not why I voted for him. I'd vote for him again right now even after his statement. He has every right not to attend for whatever reason and still be called a Hall-of-Famer.
Some voters may disagree with me. But I can understand where they're coming from, particularly when the Hall lists a series of values such as commitment, integrity, courage, respect and excellence. But I can also see where some may ask what makes one person's values more Hall worthy than another's? Or why should they share the same values as a reason to get in? Or, maybe one's definition of commitment or integrity or courage is different than another's. Or maybe they believe the only thing that has to be taken into consideration is what the player did on the field?
So, very naturally, you have differences of opinions. I think that's what makes the process work. You've got people of all ages from all backgrounds and parts of the country looking at things differently. Yes, we disagree. For instance, I feel too much emphasis is placed on good players from great teams and not enough on great players from mediocre or bad teams. But the discussions and opinions are honest and fact-based.  I may not like the punch line at times, but that doesn't mean it's a joke. The institution isn't illegitimate because you quibble with some of the decisions.
Bengals fan in Orlando [grew up in Middletown]...really like reading your articles Geoff....simple question...Do you really think that C.Worley and Q. Flowers make the roster? All the best...Richard Lambert in Orlando FL
RICHARD: Thank you for reading. Because there is room for him to make the roster with Burfict starting the season on the suspended list, Worley has a chance. Flowers is a longshot, but an intriguing prospect as a potential 46th man on Sundays.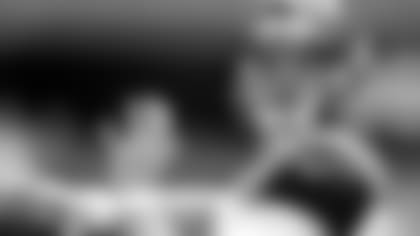 Before he got hurt, Jeff Driskel had an impressive preseason last year.
I'm wondering about our backup QB's. I never worried with McCarron on the bench but since he's gone, who is going to be #2? I was impressed with Driskel until he got hurt. I was hoping we'd pick up Mason Rudolph or Lamar Jackson but no such luck. Woodside is an interesting pick. He had a lot of success with Toledo but will that transfer to the big leagues? Thanks for your opinion. John Newlon, Mason, OH
JOHN: Thanks for mailing it in. Looks like a battle  between Jeff Driskel and Matt Barkley for the No. 2 job. But that won't end the decisions. Then they'll have to decide if they keep two or three quarterbacks and if they keep three who the third is. Maybe it's not the losing vet, but seventh-rounder Logan Woodside if he impresses during camp.
And here's another thing, although it's probably a longshot. If rookie running back transplant Quenton Flowers, the former South Florida quarterback, has an eye-bulging preseason at a couple of spots to make the roster, you could keep two QBs and Flowers would theoretically be the third QB, fourth running back, seventh wide receiver and second or third returner.
Woodside has some formidable work ahead of him because Barkley, in his sixth season, and Driskel, in his third, have so much more experience. On paper, his size and alleged arm strength are working against him but in this century of Tom Brady let's not sell short any late-round QB. Plus, he got high grades for toughness, awareness, and accuracy so let's see what he's got.
No question AJ McCarron was a nice security blanket, but I don't think you had to replace him with a first- or third-rounder, either. They reserved those first two days for needs and I don't think you can second-guess them on that. Before the draft everyone was saying they needed a center, a tackle, a safety, a linebacker and a pass rusher. They got four of those in the first three rounds.
And, remember, they got McCarron in the fifth. Barkley was taken in the third by Philly in 2013 and Driskel came via waivers after the 49ers took him in the sixth.
Green is starting to see some all-time Bengals records in reach.
I just got done reading "In Awe of Each Other" and I'm brought to tears man! What our Brave Soldiers do for us and the Bengals Players giving back makes me so proud to be an American and a Cincinnati Bengals Fan! Words don't seem to be enough Geoff. Anyway... When can we expect to see A. J. Green break the Bengals TD Record? Who Dey! A.J. Winter, Norwich, N.Y.
A.J.: Thank you for reading and you are so right. Words can't come close to giving justice to the sacrifices of our service men and women. It's always nice to hear from the home of the Purple Tornado. During my first year working at the papers in Binghamton, N.Y., in 1981 the great Norwich High running back Barry Benjamin rushed for 324 yards to set the then Southern Tier Athletic Conference and Section IV records against Corning West.
I'm guessing you're talking about running back Pete Johnson's all-time Bengals record of 70 TDs. Green comes into this season with 57 and a career-high of 11 in each of the 2012 and 2013 seasons. Put me down for the next-to-last game of this season, Dec. 23 in Cleveland, site of his first NFL TD catch.
Here's a bonus. Chad Johnson has the Bengals' all-time receiving TDs record with 66. Give Green his 10th TD of the year in the 10th game in Baltimore on Nov. 18.
Look for Green to have his best year stat-wise because he'll be playing in an up-tempo offense that's going to give him more chances and with the best running game of his eight seasons. Only twice in his run have the Bengals bettered 4.0 yards per rush. And when they had their best of 4.4 in 2014, Green didn't have a catch in five games because of injury.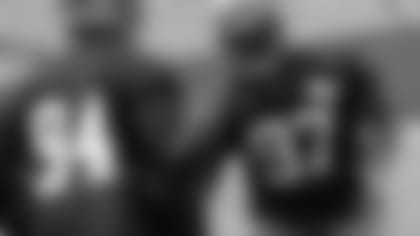 Geno Atkins (97): big payday coming.
Hi Hobson, I really like the fact that you respond to Bengals fans from everywhere! I have two questions, first question, How important is it for the Bengals to sign Geno Atkins to a new deal or extension? And if the Rams sign Aaron Donald to a huge deal before the Bengals resign Geno, Could that make it tough for Cincy to sign Geno Atkins to an extension or new deal? Second question, How do you feel about Andy Dalton this season, because I have a feeling he's going to play close to his 2015 season! There are some ifs, but if the core stays healthy I think the Bengals win the division out right and may go on and win a much needed playoff game! Obviously healthy core players factor into everything! Because on paper this team is very talented! What's your take Hobson, and thank you. Matthew Liles, South Beloit, IL
MATHEW: Thank you for adding South Beloit to the Hobson's Choice zip codes. Couldn't agree with you more. On paper, they've not only got the talent but they also addressed their desperate needs in the offseason by ripping up the offense, starting with that woeful running game. Too bad they couldn't hand in a blue-book essay to get into the Super Bowl.
I'm not too worried about them signing Geno Atkins because it's an absolute must. Like sunrise or high tide. They know they need him. I think if Donald signs before him it will make it easier and not harder to sign him because that would set the parameters.
I'm with you on Dalton because I think offensive coordinator Bill Lazor has done a nice job centering his new playbook around his quarterback's strengths and weaknesses.
Dear Mr. Hobson I've been reading your column since I became a Bengalsfan a few years ago and it heled me to understand the game, thanks for that. My question is about the Tight Ends. Who do you see in the Roster? Eifert is a Beast, as long he can stay healthy and Kroft did a solid job as a replacement, but what about Uzomah, who got better during last season, and Schrek, who impressed in last years Preseason?
And how is Bohringer doing so far and could he have a future in the NFL after this year in the PRactice Squad? And how is he doing right now, as the coverage on him is quite limited I wanted to ask if you could give me a little more information about him. Simon Huber, Neuotting, Germany
SIMON: Thank you for reading and taking the time to write. I think the scouting report on your countryman Moritz Bohringer is so sparse because it's just hard to gauge a position like tight end without players wearing pads. Plus, he's getting limited snaps with so many guys ahead of him. But after being on the practice squad all this season, he'll have plenty of chances to show if he deserves to be back next season. And he's on a team where three of the four tight ends expected to make the roster are in contract years.
It's a tough position to crack for Schreck with the Pro Bowler Tyler Eifert, versatile Ryan Hewitt working on his second contract, third-rounder Tyler Kroft and fifth-rounder C.J. Uzomah.