Big reason for June optimism: former Bills left tackle Cordy Glenn.
Geoff, Hello again from rain soaked Florida. I'm in a big time Bengal homer mode. As you and other pundits have mentioned. The 2017 team was abysmal on offense, but they still found a way to win seven games. I think 10-12 wins is doable. No way this offense repeats 2017 stat line. What do you think? Should I put down the happy juice? Maan Aboulhosn, Titusville, FL
MAAN: Sure. Take a double shot for me. Hope everyone is safe and sound down your way. If you can't be optimistic in June, you'll never be optimistic. Of course, every sentence in June starts out with "If."
But I've got a hard time seeing an offense that plays 13-16 games with Andy Dalton, A.J. Green, Joe Mixon, and Tyler Eifert backed up by a new offensive line mentality with a proven left tackle and a promising young center not being better.
Certainly better than what transpired the last two years.
If everybody stays healthy, right?
Good enough for ten wins?  With a defense that finished in the top half of the league (No. 15) returning with every starter intact and replacing one proven coordinator with another, double-digits certainly seems in reach. 
On paper. But in June that's all we've got is paper.
Have one for me and another one for paper. But here's a toast to August and video.
 As always thanks for the great behind the scenes stories and reporting. My questions revolve around the new rules.
One... do you think more DBs and LBs might make the team instead of linemen due to the emphasis on speed and one on one blocking on kick offs? and two... the tackling rule seems somewhat unfair in that offensive players routinely lower their heads on plays particularly short yardage and goal line. Do you see offensive players being penalized at such me point as well? I think the Bengals tackle pretty well and were not penalized much at all last year for defenseless hits but this rule seems like a knee jerk reaction that will evolve next year after some terrible growing pains. Bryan Molina, Milford, OH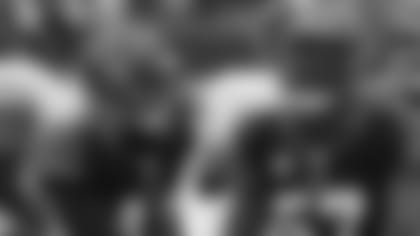 Vincent Rey can see pre-season penalty flags.
BRYAN: Thank you for the note. Those are great questions, but it's all a guess right now.
After talking to special teams coordinator Darrin Simmons I get the sense the new kickoff won't impact the way the Bengals cut the roster. The linemen don't play enough to alter the numbers (they won't play at all now on kickoffs) so I think they're still looking to cull their 25 defensive players from nine linemen, six linebackers and ten defensive backs.
I think the biggest change is going to be strategic. Are the kick-off teams going to pop it up and test the middle of the field? Are the return teams going to block it like a punt? But I think we're going to see the same types of players. When Simmons says, "A returner is a returner," I think that could also stand for everybody else on kickoffs.
As for the leading-with-the-helmet stuff we're not going to get a read on how they're going to call this thing until the pre-season games. Until then, who knows? The players certainly don't. Linebacker Vincent Rey, the Bengals' de facto special teams captain, says he thinks there'll be a ton of flags in the preseason. 
And I'm all for player safety. Whatever they can do. But
I'm with you. How are they going to handle offensive players and how are they going to call it? At least the defensive players have been taught forever to keep their heads up while making a tackle.   But what about fourth-and-one on the 1 for the offense? They're taught to run behind their pads. So guess what they're leading with. And, could you actually see a penalty on Andy Dalton on a quarterback sneak?
After talking to offensive line coach Frank Pollack I felt a little better. He says he's not teaching head butting down there and doesn't expect any problems. But what about the backs?
Well, we've been here before. In 2013 the owners approved a 15-yard penalty and a finable offense for a player more than three yards downfield or outside of the tackle box delivering a blow with the crown of his helmet. If the offensive and defensive player each lowers his head and uses the crown to make contact, each are penalized.
But it was barely called after running backs coaches like the Bengals' Hue Jackson expressed concern how that would impact power runners like BenJarvus Green-Ellis. That season, no Bengals' offensive player was called for unnecessary roughness, illegal block or illegal blindside block and only one, tight end Jermaine Gresham, had an unsportsmanlike conduct flag. I can't ever remember that rule being invoked and I think that's what we'll see when it comes to offensive players. It's just flat-out hard to call.
Dear Sir and greetings from across the pond. Having watched from afar the magnificent scenes in the wonderful city of Cincinnati generated by F.C. Cincinnati's news earlier this week, what has been the reaction amongst Bengals hierarchy? The sport may be different but the goodwill generated would seem to be a wakeup call that the Bengals as an organization must accept a predominantly younger audience are seeking their sporting kicks elsewhere these days.
Do they believe there is room for another professional sports franchise in a relatively small city or do you expect high level conversations over how to react to this new wave of sporting passion? Regards Mark Brooks, York, England
MARK: Thank you for negotiating the pond to send one in and hope you enjoyed the wedding. It got some pretty good play over here, I heard.
The Bengals tweeted their congratulations to the new kid in town pretty quickly after this week's announcement and I think that's a pretty good gauge. They realized more than 50 years ago Cincinnati is a big-league city and they're the first to appreciate the vision and hard work needed to land a franchise.
But I don't think it alters the Bengals' approach. Before FC became wildly successful the Bengals were quite aware of the impact of the young fan and have made efforts to reach out via stadium adjustments as well as social media and they continue to explore other ways to engage the next generation as well as all the rest.
Certainly the MLS believes there's enough room for another pro team. That's all that matters. It's a small city, but the Bengals already know it's competitive. With the rise of big-league venues at Xavier University and the University of Cincinnati, along with the deeply-rooted-first-team tradition of the Reds, the Bengals needed no wake-up call. Remember, 50 years ago they were the new kid on the block so they know the game is on. It always has been.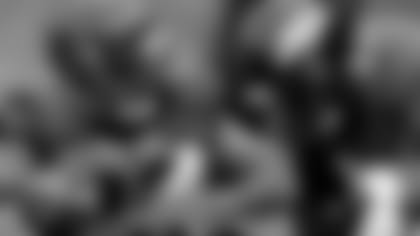 Tyler Boyd hasn't gone unnoticed this spring.
All I ever read about is John Ross. He basically had a red shirt this past year, so I'm not quite sure what to expect from him this year. What is forgotten with all the hype at the skilled positions is a second rounder going into his third season? I would argue this may be a bigger year for Tyler Boyd to step up than Ross. It seems almost imperative that he takes at least half if not most of LaFell 50/500 number. What say you Bengals info merchant?!? Nate Wiley, Dayton, Ohio
NATE: Here's what I have written about Boyd. From last week's Hobson's Choice: "There were times during his first two seasons Tyler Boyd got on the wrong side of coaches but after he came back from an MCL sprain that wiped a month last season he showed his growing maturity down the stretch. He'll benefit from a new offensive regime and I'd expect him to not only have a solid year in the slot but to also get some looks on the outside."
And here's what receivers coach Bob Bicknell told me a few days ago about Boyd for a story on the receivers: "He's got a really good feel for the position. Very smooth. Catches the ball well. I'm really impressed with him … He ran an in-cut as well as anybody."
So, yeah, I agree with you. Boyd hasn't been forgotten here. He should have a big year.
Hobson you do a great job at trying to keep us all positive and giving us hope for a better team I agree with a lot you say but not so on some things. Keep up the positive vibes. My question is this. You talk about the five years that the Bengals made the playoffs and how good they were. But as I remember the games they lost during the season were to playoff teams and beat the teams that didn't make the playoff. If you can't beat them during the regular don't think you will at playoff times. Do you have stats concerning their losses during those five years? Kerry Didday, Sun City Center, FL
KERRY: I think the lack of winning a play-off game and now that they're two years removed from their last post-season berth have made possible the rise of an alternative fact.  You don't have to be very good to make the playoffs. But the league is just too even and competitive for that to be true. 
OK, maybe you fluke it one year and go 8-8 or 9-7 and back in. Still, we just described the 2011 Bengals, who won a Wild Card despite a 0-7 record against post-season teams. But the rookie A.J. Green and Andy Dalton Bengals won the games they had to win. That makes them post-season worthy, doesn't it?  
To make it five straight times and win the AFC North twice? That's not a fluke. That's a good team. A very good team.
From what I can gather, after that 2011 season the Bengals went 12-11-1 against play-off teams during 2012-2015. The final-gun losses in Arizona and Denver in 2015 cost them a play-off bye and their sweep of post-season bound Green Bay, New England, Indianapolis, and San Diego in 2013 helped keep the Ravens and Steelers out of the playoffs. Yes, those teams failed in the postseason. But I also think you can say it was a very good team, right? They did have a winning record vs.  play-off teams.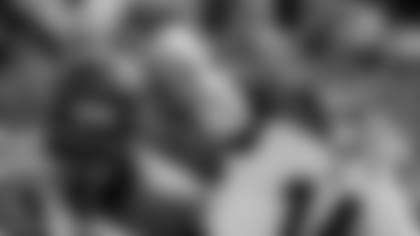 Andy Dalton: the only Bengals QB to go to five straight playoffs.
Mr. Hobson, I am as hopeful as any fan is this time of year, that he changes that have occurred this offseason are enough to bring us back into the playoff picture. I see 9-7 as a reasonable bounce back record this year. However, with the media and other fan bases so low on us, I'll throw this out there...
What if we are all wearing homer shades and this team isn't as good as we think they are. Of course we can point to the untapped potential and the revamped offensive line or bringing in new positional coaches as the catalyst for improvement, but what if they aren't enough? What if we are right back in the same boat as last season?
What do you think the organization would do if they ended up with a top 5-10 pick? One would think Marvin would be gone, but he seems to be the cockroach of NFL head coaches (not that its bad for him). And with next years QB crop not looking so hot early on, it would be hard to reach for a QB to replace Dalton. What other changes could be made if this season is lost again? Jon Nickerson, Dayton, OH
JON: They haven't even made it to the mandatory minicamp. This must set the record for the earliest carnage question.
I guess what you're asking is if they're going to blow it up if this year is like the previous two.  And I'll say what I always say when I get this question in midseason. What does it look like? Were there major injuries? Were their blown games? Did they lose because of the QB or in spite of QB (like the last two seasons?)
Green and Dalton are inching to the end of their deals (Green in '19 and Dalton in ''20), but you'd have believe the way both are playing and still in their primes at the dawn of the '20s that they would be the first two nuts and bolts in any re-boot. But, look, the only time a question like that can be answered is in December. Yet like last December proved, it was all speculation and wrong. So why would June be any better?