Bengals fan here, born in the Queen City, transplanted into California. Sunday was easily one of the most disappointing games I have ever seen my Bengals play. That being said, I do still have some optimism for the long-term. My question revolves around the offense as a whole. While I love the new breed of passing offenses in the NFL, when are we going to get back to smashmouth AFC North football?
Yes, there are times when the up tempo passing game is warranted but overall we need to establish a run game with our trio of RB's to take some pressure off the passing game. What are your thoughts and have you heard any rumblings about Ken Zamp and his play calling? Thanks as always for the awesome column and keep up the great work!!! Brandon Vega, Corona, CA
BRANDON: Thanks for the kind words and you're hitting leadoff because I'm with you all the way. Andy Dalton and the offensive line are at their best when the running game is operating at maximum efficiency.  People give me grief about this stat all the time. In games the Bengals run it at least 30 times, Dalton is 40-4-2. And 19-1-2 since 2014.
Now, some argue that any QB has a good record when you run it at least 30 times. Maybe. But to me that kind of spread shows what makes Dalton tick. He's a distributor who uses his acumen at the line of scrimmage to help along the chess match between nickel defenses and base sets and lethal play-action, never mind the heat it would take off the young tackles. Offensive coordinator Ken Zampese knows all this and he's trying to establish the run.
But how much can you run when you're down 17-0? My only thing is in order to be truly committed to the run; you have to run it even when it is not successful, particularly against elite defenses like the Ravens and Texans. Those are the days you say, 30 for 77 is OK.  But when they got down, 17-0, Zampese had no chance but to go to the air.
Anytime you get blanked, you're going to hear rumblings, but that's the NFL. How about the rumblings when Forrest Gregg went back to Ken Anderson the next week after Turk Schonert saved the 1981 opener and Anderson was good enough to beat the Jets to jump-start the first Super Bowl? Or how about 2009 when they scored one measly touchdown in the opener and went on to win the AFC North? There were plenty of rumblings then. I think you just have to let this thing play out over the first half the season before we start to see absolute trends.
Why is Marvin Lewis and the Bengals so unwilling to give Mccarron a chance when Andy Dalton clearly can't get it done? Is money or pride. Scott Shackleford, Dayton, OH
SCOTT:  Clearly can't get it done? This is amazing to me. Money? Pride?  How about, simply, the man has won 56 games since he came into the league, fourth most in the NFL since 2011? Come on now.  Can't get it done? Yeah, he had a bad game on Sunday. Horrible, actually. But Dalton and the Bengals have gone to five of the last six postseasons because they haven't panicked. Now, if he has a string of a bad month of Sundays like this one, come talk to me. But he hasn't and the back of his football card says he won't. I mean, gee, people are treating him like he's Blake Bortles.
McCarron is a nice player with a great future. But he's not Dalton yet and making a move like that right now would unhinge an offense that is already struggling. I mean, the guy's got them into the playoffs five times with two North titles in the most competitive division in the game. Doesn't that cut a little slack?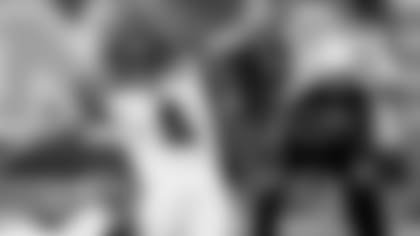 With Jake Elliot signing with the Eagles, it is going to be fun to see who turns out to have the better season and career. Jake Eliot or Randy Bullock. I think this one will have Bengals fans wondering what the coaches were watching and questioning made field goals in practice and pre-season than getting the job done in the 4th quarter when it matters... Thanks for reading! Jim Delaney. Turnersville, NJ
JIM: The Egg-les strike. No question Elliott has a great future in the league and I like him. Nice kid. He'll be around for a decade. But they had no choice. They had to keep Bullock because he was so dominant in practice. Not even close. These weren't closed practices. The players watched every kick. You cut him and keep the guy he plainly beat out? How does that go over in the locker room?
And, if I remember correctly, Elliott missed two kicks in the last four minutes in Indy while Bullock missed one.  Sure, one was a 60-yarder at the gun. But that's why they drafted him. The big leg. No doubt in my mind if he makes it, he makes the team. But he didn't. Actually, it's the most cut-and-dried-black-and-white kicking competition I've been around. Maybe Elliott becomes a Pro Bowler. But he's not yet.   
So, as I flew out from Las Vegas to attend my 1 Bengal game a year, I had plenty of time to reflect on what is wrong with the Bengals. It's not like we can blame the 20-0 loss on our kicking issues from last year, nor can we really say that not having Burfict, Jones or S. Williams played any role in our scoring 0 points. So, with a healthy Green, Eifert and Bernard to go with Mixon, Hill, Boyd and LaFell.....what could possibly be the "real" issue with this team?
Ok, 2 years ago we knew losing Sanu and Jones was going to be an issue with our receiving group and it turned out to be a big flaw. This year we did realize that our OL was thin losing the 2, but we felt that what we had in house was good enough to get by (similar thought to the receiver strategy from 2 years ago). Very flawed, but not enough to explain 20-0 at home against a team that really didn't even play a QB (simply never threw the ball).
Can we start realizing that Paul Alexander might not be as deserving of credit for his OL draft picks and decisions? Could K. Zampeze be a little out of his league with regards to being an OC? Could Marvin's stubborn way of handling the team for the past 14 years be a problem? As a devoted fan for 40 years, I have never been so disgusted in my Bengal alliance. Mr. Hobson.......you are a very smart man. I know you have your thoughts and your honesty would be appreciated in what you think the underlying issues are with this very talented group of players that I saw was listed today as 29th on PFT's top 32, simply embarrassing. Harold Mintz, Las Vegas, NV
HAROLD: Glad you're in the building. As I write this two hours before kickoff, it looks like great mid-September night in Cincy with an almost autumn sun zig-zagging like Lemar Parrish around the clouds.
I'm not all that smart, but thank you anyway. I'm just not going to jump to conclusions after the opener. Give me to the bye or, at the very least, Aaron Rodgers on the road next week. I thought they were done in Baltimore when they got absolutely pounded in the '12 opener on prime time, 44-13, and Dalton unfurled a 65.3 passer rating. But he came back to throw seven more TDs than his rookie year and got them to the Wild Card. And I thought after they gutted out the opener in New York last year they were on their way.
So, no more of that. I keep thinking of 2014 and Brady on the trading block and Bill Belichick saying, "On to Cincinnati." Here's my take on the last three seasons.
They've been defined by injury.
How many Coach of the Year votes does Lewis get and how tough and resourceful is Dalton in 2014 when they don't have Marvin Jones and Tyler Eifert at all and Green has no catches in five games because of injury and they win 10 games and go to the playoffs? They're on their way to the AFC title game until Dalton breaks his thumb and Lewis has the Steelers beat in the postseason with a backup QB until all hell breaks loose because of a fumble.
And it's just not fair to judge Zampese on 17 games when Green, Eifert and Giovani Bernard have played together in four of them. Look, I agree. That was a bad deal Sunday. If it's a one-shot deal, like many openers are, we move on. Or is it a trend? We have to play a few for that, right? But I think at this point we're waiting and seeing, and let's be fair.
As for offensive line coach Paul Alexander, he's very involved in the drafting of his players so you have to salute him for Big Willie and Big Whit, and Levi and Andre, and the others. That just doesn't go away. That's always there. That's seven Pro Bowls and four AFC North titles. He did it. They did it. There are no asterisks.
No one doubts the talent of Cedric Ogbuehi and Jake Fisher. But they're different kinds of tackles than the Levis and Willies and Whits and the challenge to me seems to be to harness that different type of athleticism and adapt it to the system.
I'm glad you're here. Enjoy the game.