New Bengals offensive coordinator Ken Zampese likes balance.
Hi, first time writing on here because I had some questions about the offense for the upcoming season. Obviously Hue Jackson was one of the best play callers in the NFL and before we had him we were very heavy in the passing game, with a QB coach as the offensive coordinator does that mean we will be going to more of a passing offense or are we still going to be a balanced offense. John Harold, Spring Hill, TN
JOHN: Make no mistake about it. New Bengals offensive coordinator Ken Zampese loves to throw the ball. I mean, here's a guy that cut his NFL teeth with Mike Martz in St. Louis with the Greatest Show on Turf. That said, I don't think the pass-run ratio is going to get seriously out of whack like it had been, at times, before Hue arrived. Zampese knows how effective Andy Dalton is A) when he's not trying to force it to A.J. Green and B) when he's got the running game going, and he's very much in tune with the run game.  I would expect the same bid for balance that we saw the last two seasons.
The question is, how does Zampese fix the running game? It has to be better than it was against Pittsburgh in the Wild Card Game and more consistent than the weekly fluctuations late in the year,  such as the  horrendous effort in San Francisco on Dec. 20 followed eight days later by a competent outing against the NFL's No. 1 defense in Denver.
And a note here on new quarterbacks coach Bill Lazor. Yes, as the Dolphins offensive coordinator the last two seasons, they were 22nd in rush attempts in '14 and last in '15, but when you have a staff upheaval like happened this past October down there, all bets are off for a true read. A better read is in '13 when Lazor was the position coach for Nick Foles' NFL passing title in Philly with the NFL's No. 1 rush offense that had the fourth most attempts in the league.
Zampese and Lazor aren't the only ones drawing up the Bengals offense since offensive line coach Paul Alexander has a big say in the run game, but they are well aware how well the run game helps QBs. And Kenny has a lot of experience seeing Andy win when the run is rolling.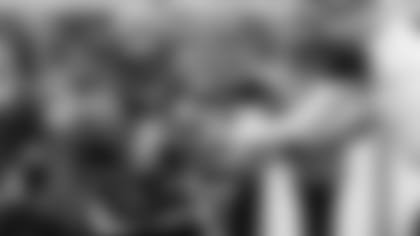 Gio will be a welcome sight come spring.
So is there any update on Giovani Bernard and his concussion? Without the needed game readiness reports, Bengal Nation wants to know how he's doing. Thanks for the info. Mike Sarvak, Burlington, VT
MIKE: Nice to hear from the Mad River. From what I understand, Gio is going to be ready for the spring.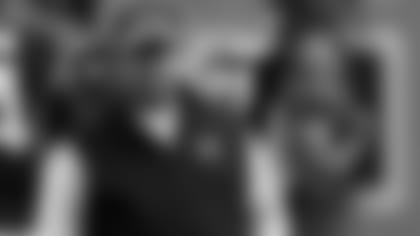 Paul Guenther's new staff is loaded with NFL experience.
Geoff, as you look at all the defensive coaching changes, is it coincident or strategic that all of the position coach are turning over? How much of this is related to the perceived lack of discipline by the defense? How much of this is Guenther getting his own type of guys? Thanks for the great coverage throughout the season.  Mark Burgbacher, Mason, Ohio.
MARK:  Thanks for the kind note. From what I can gather, none of it has to do with the discipline question. Everyone knew secondary coach Vance Joseph was going to be a defensive coordinator this season and everyone knows he's eventually going to be a head coach, so I'd say linebackers coach Matt Burke, who followed VJ to Miami, has the inside track on being his defensive coordinator someday. And defensive line coach Jay Hayes, through Lewis, has an in with new Buccaneers head coach Dirk Koetter.
But the moves did give Guenther a huge opportunity to put his stamp on his staff and from what I can see he got everyone he wanted. And good for him because all of them have more NFL experience than he does and two (secondary coach Kevin Coyle and linebackers coach Jim Haslett) have been NFL coordinators longer than Guenther. But clearly Guenther thinks more experience and ideas brings success and it's hard to argue with that.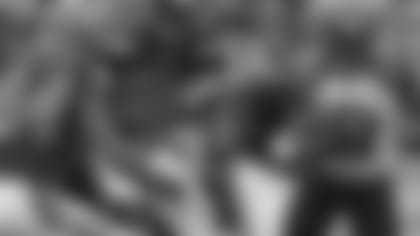 The Bengals hope Jeremy Hill gets back on (the inside) track.
Geoff, is the problem the O-line's inability to run block or is it the backs. Aside from a few long gainers throughout the season, they just wasn't much success in the ground game. I'm almost to the point of hoping that Watson from the PS gets a really close look next year to supplant Hill as our big back. Thanks.  Richard Scott, Cincinnati, OH
RICHARD:  They certainly aren't rushing Hill to the guillotine. Here's a guy who was arguably their MVP a year ago. But, you're right, they like the 6-1, 242-pound Watson, a CFA who spent this past season on the practice squad and he'll get a long pre-season look. But I don't think they see him as a replacement right now.
I think one thing they want to do with Hill this year is get him back to his rookie year mode when he stayed on his inside running paths and challenged the safeties in the middle of the field. There is a train of thought that when he scored two TDs in the '15 opener from three and two yards out by veering to the outside, he started to bounce everything to the outside and it robbed him of his signature inside explosion and breakaway speed.
 Plus, look for the Bengals to melt down their large number of runs so they can focus on mastering a couple of them rather than being familiar with a ton of them.
Geoff, I love the intensity and toughness Burfict.....and Jones bring to our defense, BUT, it seems to me that the coaching staff and leaders of this team have an obligation to remove them from the game or yank them away from refs and opponents when things start going downhill. They negate a lot of the good they do with total bonehead plays. I might add, I'm disappointed that a guy like Peko, a supposed leader himself cost us about 30-35 yds by involving himself in a stupid penalty. What are your feelings on this topic and what do you hear from coaches? Thanks. Richard Scott, Cincinnati, OH
RICHARD: Two for the price of one Richard. Thanks for the double play.
I don't think the coaches and players are running away from what happened. Actually, I think Peko cost them only 15 on what he'll tell you was a dumb play on his part, but it was negated a few plays later when Burfict forced a fumble the Bengals recovered.
I've had e-mails ripping Marvin for not taking responsibility for the loss, but he did and he said he has to find a way to bottle just exactly what you're talking about, the edge Tez and Jones give them without hurting the team. And Jones has admitted to losing his cool. Two leaders that could have helped out there before that last flag was thrown, Peko and Reggie Nelson, were out injured. Peko even said a few days later he wished he'd been out there. Yeah, I know Peko screwed up coming off the sideline in his parka (he said somebody told him it reminded them of Harry Potter's cloak), but can we please look at his body of work?
 The players said the day they left that Lewis told them in the team meeting arguing with the officials is no longer going to be tolerated and more than one player said the sense is the point of emphasis for '16 is poise. But, let's face it. If the Bengals didn't have Burfict and Jones, they probably wouldn't have won the division. Both guys have to find a way to rein it in when they play Pittsburgh. Lewis reminded them all week and, like Jones has told media audiences, "We let him down."
Fair to say that Lewis and his staff are going to have an answer when the team shows up in April. What it is and how the players respond is for us to find out.  One thing we know. Burfict has to rein it in because with a three-game suspension on the books, any more rough stuff and you have to think he's looking at a lot more than three games.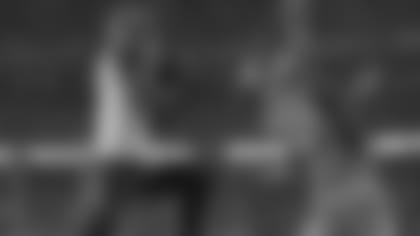 Since Marvin Lewis' re-boot started with the drafting of A.J. Green in 2011, the Bengals have the NFL's fifth best record.
Hey Hobson! Hope you're doing well. I firstly wanted to apologize, I've given you and the organization a lot of heat over the years, whether it be about Dalton or you playing supposedly as the "Marvin Lewis Apologist," and I got to say it's comments like that which give our fan base a bad name. It isn't cool, it's negative, and it just puts the fans in a bad mood. I severely apologize.
Now, onto the more practical matters. I remember back a few years ago before Zimmer left there was talk of making our old DC the head coach of the Bengals. Given his instant success in Minnesota, the transition to me seemed like a great opportunity. I even remember hearing about moving Marvin to GM or some higher up manager position so that we could keep his same drafting and player personal philosophy that has proven to be so successful as of late.
Unfortunately, we let him walk and while Guenther has done well, I feel that it was a wasted opportunity to get this team to the next level. Flash forward a few years later and you have another chance with Hue Jackson, someone who already has been in the organization for years and whom the players deeply respect, and I believe I read on NFL network they had been talking about possibly promoting him had he stayed. I could be wrong, but I recall that Marvin mentioned he may have had a chance to move up to HC. Sadly, this didn't happen and he ended up going to (in the most ironic way) our division rival Cleveland. With the insanity of the Wild Card craze in Pittsburgh, a loss that could arguably be chalked up to not only bad reffing but also bad coaching and a failure on Lewis to control his players, why hasn't this team made a stronger push to promote someone to HC. We have been able to do it time and time again through our promotions of OC and DC (Hue to OC and Gunther to DC). Is it just not in their interest?
Is it simply a conservative approach. I'm just not getting it. After 12 years it seems as if there have been opportunity's for Lewis to stay in the organization in a position that would suit him more, while at the same time allowing room for other coaches to take more control (Zimmer, Hue). Why has this idea been rejected or, at the very least, failed to happen. Hope the question reaches you. Take it easy Hobson. Kieran Kiley, Ipswich, NH
KIERAN:  Thanks for the note from the Granite State. You certainly don't have to apologize to me.  Although I'm sure Marvin would be surprised to hear I'm considered an apologist for him.  You ever hear him answer one of my questions in a news conference? We go at it with good nature and we're both respectful of one another, but he knows I'm there to ask real questions.
Any discussion of this nature begins and ends with two facts. 1. Bengals president Mike Brown is the most loyal owner in the NFL when it comes to coaches and 2. He believes stability in every phase of the game is the key to success. Stability is the cornerstone of his vision.
In order to keep Zimmer or Jackson or Jay Gruden, Brown would have had to let go Lewis, a head coach that has overseen the most successful run in franchise history. If that's a conservative approach, it has also translated into five straight play-off berths and six in the last seven years.
Yes, the big piece is missing without a post-season win.
But Mike is not the kind of guy who is going to do what they did in Tampa last week and blow up his current head coach to keep another guy from leaving. That's just not the way he works.
You can say it's a conservative approach, but they've won enough with it lately that they have the best record in the AFC North and the fifth best record in the NFL over the last five years. They're sorely disappointed that post-season success has eluded them, but my sense is Mike feels they are closer to it than if they re-made things over with a new head coach from inside or outside and I think you'd have to say that's a reasonable business approach.
I'd love to have Jackson or Zimmer as head men anywhere, anytime. Great head coaches. Gruden has proven to be worthy with some gutsy decisions. But it's not like the Bengals have fallen off the end of the earth with Lewis. I mean, since Zimmer left they've won 22 games in two years. Guenther has led a unit to a franchise scoring record. When Gruden left, Jackson delivered Dalton's best season. And new Bengals offensive coordinator Ken Zampese, who has coached the two best passing seasons in Bengals history by two different quarterbacks, has plenty of credibility.
When Zimmer left in '13, the Bengals were coming off a bad Wild Card loss at home. But it was a hell of a year with an AFC North title and Mike wasn't going to fire a guy that went unbeaten at home and 11-5 overall. Even if he does have high regard for Zimmer. That's just not the way he does business.
And in '14 he was rewarded when Marvin did his best coaching job ever. They won 10 games with a sub-par Geno Atkins, didn't have A.J. Green for five games, and for most of the year didn't have Tyler Eifert, Marvin Jones, Vontaze Burfict, or the linebacker corps they had in training camp. Along with the 2009 AFC North sweep, it's the most underrated coaching performance in Bengals history.
I know the argument this year. Lewis lost control and a 16-15 lead in the last 22 seconds of the Wild Card and should pay with his job. Hire Hue and kick Marvin upstairs. But as we know by now, Mike isn't going to react to 22 seconds.
Agreed. It wasn't a good look. But Mike Brown is a big-picture guy. Not a 22-second guy. In '15 they tied for the best franchise record at 12-4, recorded the best start ever at 8-0, set a club record for scoring defense and passing offense, and were on the doorstep of winning a post-season game with a backup quarterback on a night history and paper said they had no shot.
Mike Brown is not firing that head coach. That head coach that came within OT of a play-off bye with a backup QB? That's a hell of a year. Even if he's got a guy that he loves in Hue Jackson. It's just not Mike's style. There is too much loyalty. And I find it refreshing in this age where people lose life-long reputations in 140 characters and 22 seconds.
To read NFL Media's Mike Silver, a succession plan was discussed openly with Mike, Marvin, and Hue before Jackson finally took the job in Cleveland. The Browns job was right now. It was just too good of an opportunity for Jackson to pass up right now. Everyone can understand that. There are only 32 of these things. Here is what I don't get about kicking Marvin upstairs. The guy's been a coach for 35 years. The Bengals have a pretty smooth thing going with Lewis coaching, director of player personnel Duke Tobin running the draft, and Brown making the final call on the roster. Anybody you talked to around the NFL heading into the postseason said if the Bengals didn't have the league's best roster, they had one of the best. So it would seem to me Lewis is best suited at developing the talent.
It's tough to lose good coaches and good people. It's the price of success. And while the Bengals are missing the biggest chunk of success with the lack of post-season advancement, it seems to me their blueprint for finding it has been more successful recently than most of the 31 other teams with the linchpin being stability at the top of the football and personnel operations.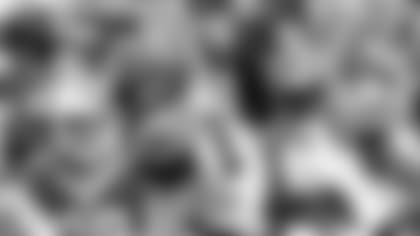 Wide receiver Marvin Jones figures to be a free-agent priority.
Hey Geoff, Still getting my bearings after that loss, hopefully you and the rest of Who-Dey Nation are too. I know we have a lot of free agents coming up this year. I was wondering if you could rattle off that list, how we look with the salary cap for next year and what the odds are of keeping all or most of our guys that are up for free agency. Thanks for the good work! Bret Duncan, Asheville, N.C.
BRET:  Thanks for the kind words.  The cap figures to beyond the $143 million of last year and the Bengals will no doubt be in position to keep their own free agents they target. The cap figure usually doesn't emerge until the league's new year starts the second week of March  
According spotrac.com, the Bengals have six starters (wide receiver Marvin Jones, cornerback Adam Jones, safeties Reggie Nelson and George Iloka, right tackle Andre Smith, SAM backer Emmanuel Lamur) and seven regulars (slot corner Leon Hall, linebacker Vincent Rey, wide receivers Mohamed Sanu and Brandon Tate, defensive linemen Wallace Gilberry, Brandon Thompson, Pat Sims) headed to free agency.
Odds are they'll keep a handful but far from all of them. They'd like to have most of them back, but that's not realistic. They'll re-stock mainly through the draft and with players already on the roster. Given where they are with positional depth, I would suggest they target both Marvin and Adam Jones, and one or both safeties, along with special teams ace Vincent Rey, and then try to get the others. They'll try to get most of them back if they can and their track record is that they usually do.     
Thank you, fans for all of your support throughout this season.