Tyler Kroft (right) has made some plays to shout about.
Hey Geoff! Hang in there, buddy. I'm playing it through my head in lots of different ways, and I'm stuck on the concept of 2018 Andy Dalton playing the role of 2003 Jon Kitna. I'm also stuck on the Bengals allowing Tyler Eifert walk and handing the tight end job to Tyler Kroft. What do you think? What does 2018 have in store of us long-suffering Bengals fans? Kendall Howell, Richmond, VA
KENDALL: Thanks for checking in. I hear you on Kitna. 2003 NFL Comeback Player of the Year. I'm thinking 2018 is more like 2009. That '09 defense (and special teams) got this franchise turned around with a division sweep centered on the NFL's No. 4 defense.
I think they've drafted well enough on defense that it will have top ten talent next season with first-year blue chippers like cornerback William Jackson, pass rushers Carl Lawson and Jordan Willis, linebacker Jordan Evans, and the nose tackle tandem of Andrew Billings and Josh Tupou having a year in the pros under their belts.
It will be recalled the '08 offense bottomed out with the injury to quarterback Carson Palmer and their failure to protect him. In response during the offseason they made a commitment to protect him and help a revamped offensive line as well as an aging receiving corps with a renewed running game.
 With running back Joe Mixon clearly the type of talent to build a run game around and the offensive line staring at another offseason of upheaval, you can see the same kind of scenario developing. The '09 team proved a good defense, solid special teams, and the ability to run the ball can get you back pretty quickly. And there's no question this roster's core has more talent than the '09 club.
I'm not ready to deep-six Tyler Eifert just yet. Too much talent. But Kroft is a good player who's going to be around a long time.
Where to start with the questions... What is AJ trying to do by filing a grievance against the Bengals? Is he done in Cincy and wants out? With Green acting out and Burfict, seemingly, not caring about getting ejected last week, what does that say about locker room morale? What happened to the pride and heart the Bengals had two seasons ago? I came to Cincy to watch them play the Colts in person and man, they just seemed checked out. What do you think their draft strategy will be next year since they apparently have shifted to off season mode? Thank you for your hard work and your time keeping us informed the best you can. Don Tully, New Bedford, MA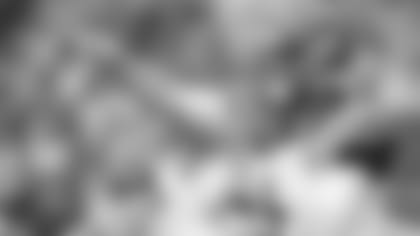 Andy Dalton: Bengals tried to grant his wish.
DON: Thanks again for the interest from the Bay State and the home of Frederick Douglass.
The AJ McCarron thing has been going on for almost a year, but it's not an ugly thing. There's a legitimate business disagreement between the two sides on whether McCarron is an unrestricted or restricted free agent in March stemming from his status on the non-football injury list for much of his rookie season in 2014.
The arbitrator is expected to rule in February, but it doesn't appear to have harmed McCarron's relationship with ownership or the coaches. Hell, McCarron thanked Mike Brown for trying to trade him to Cleveland last month.   Sure, McCarron wants his own team and he'd love to get out. But he also understands he's a valuable commodity.  Both sides know he's gone once the contract is up, so it's all very adult.
As for the morale stuff, I respectfully have to push back on that. What do you mean acting out? OK, Green lost his cool, but, gee, give the guy a break. Once in seven years. It doesn't mean he's T.O., and ripping up locker rooms. And who says Tez didn't care about getting tossed? They didn't see him 30 minutes after the game in the visitors' locker room agonizing with linebacker Vincent Rey over that last touchdown.
Look, say what you want about Marvin Lewis, but these guys have played precious-few give-it-up games with him at the helm. That's the one thing you can say about his clubs. They battle. I mean, they beat the Colts, right? They had no right when you figure they got out-snapped by 18 plays and their best player turned it over three times. Seems to me like they were grinding to win.
When you're struggling like they are on offense, it's a hard look. But they're two plays on the road from being 5-4 and, yeah, that's not a great but it's far from surrender.
Their draft strategy, and you don't have to be Bill Polian for this one, figures to begin and end with the offensive line. The McCarron deal would have gone a long way to re-shape it because that would have given them two second-rounders and three third-rounders, plenty of ammunition to get two young tackles early.
  As a fan, I have a hard time imagining Obguehi is in a Bengal uniform next year unless the leadership simply doesn't care about winning. What does the tackle position look like in next year's draft and what are possible free agent options? John Dorsey, Lakeside Park, KY
JOHN: A little early to talk draft. Let's wait until mid- January and find out which juniors declare. Plus, I've got a thing about talking about the draft before Christmas. But I can tell you about free agency right now. They won't drop big unrestricted free agent money on a starting tackle. They may sign a veteran backup, but history says the Bengals won't unload the vault early in free agency. Plus, the good ones are going to be all wrapped up.
How does Paul Alexander still have a job with this team? He was given a first and second round pick to work with, yet his unit is easily one of the very worst in the entire league and the sole reason this team is on track for a top 5 pick in next year's draft.....he should have been shown the door right along with Zampese. Brian F., Cincinnati, OH
BRIAN:  A short memory is OK in the NFL if you're a cornerback, but not for a decision-maker. OK, question what Alexander has done with this line, that's fair. But to question why he still has a job here? Unfair.
Short memory? It was just last season Sports Illustrated came in here and made him the offensive line coach on the NFL's dream coaching staff. As SI noted, he's "served under four different head coaches for the Bengals, and his lines have blocked for four different running backs with 1,000-yard seasons. Cincinnati's line under Alexander has ranked among the top 10 in fewest sacks allowed totals in four of the last (six) NFL seasons,  and it set franchise records for low quarterback takedowns in two different seasons before that."
Sure, this hasn't worked. But let's have some perspective.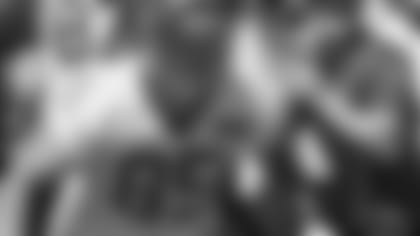 Tyler Eifert has struggled with injuries. But he had a Pro Bowl season that showed he wasn't a draft mistake.
Why does this management team keep repeating the same mistakes? From rewarding players who seemingly can't control themselves, to repeatedly drafting injured or injury prone picks, we keep making the same mistakes with the same results. They let go a promising, young kicker for one who chokes when the games mean something. They hope an inferior o-line will hold up. Hope doesn't win in the NFL. Please don't remind how bad we were before Marvin. That was 15 years ago. Mark Goesli, Chicago, IL
MARK:  I won't remind you what the Bengals were before Marvin. But I'll remind you what they have been with him most of the way. Pretty solid. Upper half of the league. There's about 22 or so teams that would take the Bengals' decade over theirs. I'm not sure about the same mistakes of which you speak.
Except for the last two seasons they've had a solid kicking game. They went with Shayne Graham and Mike Nugent over younger kickers down through the years and it worked.
As far as the line, they obviously didn't think it was an inferior line when they put it together. I think they feel like they invested two first-rounders, a second-rounder, and two fourth-rounders. That's a hell of a lot more than hope. They replaced their tackles without a track record from the kids. But the last time they did that, like this time, they went with a second-rounder (Andrew Whitworth) and a first-rounder (Andre Smith) and it worked. This time it didn't. But I wouldn't call it the same mistake.
It's tough to nail them with injuries. I mean, Rob Gronkowski was so injury prone in college, 41 other guys got drafted ahead of him. Who's to say who gets hurt? Both Gronkowksi and Tyler Eifert had back problems in college. Gronk became Gronk. Eifert was Gronk for a year. How do you know?
When it comes to rewarding players who can't control themselves, I guess you're talking about extending Vontaze Burfict and Adam Jones, as well as Chad Johnson from back in the day. I can see the point, but I don't think the Bengals are the only team in the league dealing with issues like that. Or in pro sports for that matter. Or in business for that matter. How about politics?
I hear you. It hasn't panned out in the first nine games. And we can give each other 10 philosophical treatises on why.  But I think the first answer is staring right at us. The offense needs to go into the shop in the offseason. Locker-room morale? Discipline? Free-agent philosophy? It's all window dressing. Put the offense on the lift and go from there.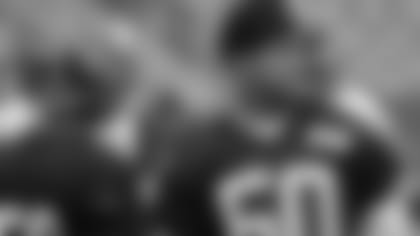 Sixth-rounder Jordan Evans: linebacker emerging as a future factor.
Hey Geoff, Always a pleasure to hear your insights. Has Marv lost this team? Not exactly saying they players have given up, but the intensity is just not there. Hill gave up, but I don't blame him, almost out of the playoffs getting maybe 3 carries a game with no clear purpose. Why would he get surgery next year and affect his free agency position? Why would Marv throw him under the bus by saying what he thought? Basically, if they finish out 3-4 or worse is he gone next year? Would hate to waste so much potential in a guy like Green by putting up with mediocrity consistently. Luckas Ksiazek, Hamilton, Ontario
LUCKAS:  Thank you for the note. Like I say, when you struggle on offense like they have, it's hard to look good. Look, it's hard for me to question the hold Marv has on this team when they go on the road and come within a snap of beating Aaron Rodgers in Green Bay (the missed field goal? Mixon slipping on third and one?) and come within another snap of blanking the Titans in the second half and winning without Burfict.
I don't know what's going on between Marv and Hill, but it sure sounds like it's for the best they've moved on. I don't want to guess what Hill is thinking. I like Jeremy.  But there are also two rows of seats on every bus. You can ask why Marv threw Hill under the bus, but it sounds like maybe Marv is wondering why Jeremy threw him under the bus. I don't know what's going to happen, but the Hill moves strikes me as a coach still in control.
Hey Hobson, what is going on in the Bengals front office? Waiting all season and not trading Hill and then putting him on IR. Drafting John Ross at 9 and not using him at all. Letting 4 very important pieces of our offense leave in the last two years. What are they doing and when does it get better? Griffin Harris, Westerville, OH
GRIFFIN: I'm mystified why people wanted to give away Hill, a guy that has been a 1,000-yard rusher at a position where guys drop like flies in this league. They'll get a pick for him. It will just be a comp pick in 2019 and not next year.
The reason they're not using Ross is because he's not ready. All you had to see is that go route he ran on Sunday, where he put on the brakes and then tried to start again. That just comes from a rookie not practicing very much against a defense. He never worked in the spring and he's only been at it about a month because he tweaked his knee in the pre-season finale and didn't get back until late last month. Hard to play a rookie with so few practice reps and I don't think you can judge the guy until he has a full spring and summer.
Yeah, you wonder how the world would have looked if they re-signed wide receiver Marvin Jones last year and left tackle Andrew Whitworth this year. But, really, they were all in on Jones and were shocked when he took the same deal in Detroit because they were prepared to pay him even more than that. I don't think the money mattered to Jones. I may be wrong, but my sense is he wanted to go somewhere and be The Man, instead of working behind Tyler Eifert and A.J. Green. How do they fight that? And Mohamed Sanu was going to get more on the market than here in Cincinnati as a third or fourth option. I think both guys thought they were going to be a bigger factor elsewhere.
And on paper the Bengals did all the right things in replacing Whitworth. But they let him go without knowing what they had at left tackle.
Bottom line is they haven't had draft picks replace these guys. But Duke Tobin has a good track record and that's what matters in personnel. What are they doing? I think they're staying on that course.  I also think they're looking at all their options because this season, so far, has severely disappointed them and I also think they'll look at a hard question. Are the players good enough or is it the schemes that are bad? But they're also looking to build on what look to be strong drafts in 2016 and 2017 and they're banking on another one in 2018 that, you would figure, focuses on the offensive line.