Rex Burkhead figures to stay versatile as a running back who sometimes lines up at receiver.
Longtime fan here. Love the town of Cincinnati and love the Bengals. Obviously the elephant in the room is going to be that we lost first round in the playoffs for a 4th straight year. Now I do think we had a much harder this year as the injury bug hit this team hard, but what's it going to take for them to finally get over the hump? It's very hard to watch such a talented team consistently fail. I'd go so far as to say as this is one of the most talented teams ever.
I'm a fan of consistency, but I believe some changes need to be made. What do you suggest? Also, being from Nebraska, I like Rex Burkhead and he is definitely a fan favorite of mine and I've enjoyed seeing him more and more this year. What's the chance that he becomes more integrated in the offense next year, perhaps not much as a running back but a slot receiver or backfield receiver?
One last question, our pass rush this year was fairly quiet which is surprising with Geno Atkins and Carlos Dunlap on that line. What is the plan to improve that and is there a chance to improve it by bringing in someone like Ndamakong Suh should he come available? Thanks! Love reading and appreciate the chance for my voice to be heard! Joshua Walkenhorst, Columbus, NE
JOSHUA:  Thanks for the note and my first suggestion for getting over the hump is for everyone to return healthy.
Beyond that, what is there to say? It sounds like they're sticking with this core spearheaded by wide receiver A.J. Green and quarterback Andy Dalton and they probably should when it's won 40 games in four years. I know people are looking for play-off wins, but that has to be part of the equation. It's not easy to get to the playoffs four straight times and, like left tackle Andrew Whitworth says, you must be doing something right.
But what they're not doing right is getting the most out of their best players in the biggest games and that's a tough one to get your arms around.
After that, in no particular order, they need to get some pass rush and linebackers via free agency and/or the draft, stock up on some backup wide receivers, and re-sign key free agents Rey Maualuga at middle linebacker, left guard Clint Boling, and Mike Nugent at kicker.
I think Burkhead sticks at what he's doing as a versatile guy that can have a couple of packages at wide receiver. But I don't think it will be a full-time thing and he'll be with the running backs for the most part.
Suh is a high-end free agent, the kind of guy they don't go for. I don't see it now because Atkins and Dunlap are already making that kind of money on the line and it would be hard to fit Suh in to that money structure. But I do think they'll eye tackles and ends for the defensive line as early as the second round, as well as the tier of free-agent tackles and ends below Suh.
What are your thoughts on the QB situation for 2015? Obviously Andy Dalton is the starter, but beyond that there are a lot of possibilities: Will they bring Jason Campbell back? Will A.J. McCarron be ready to be the #2? Will they go after a different veteran QB? Will they use an early round draft pick on another quarterback? Mike Costello, Rockford, IL
MIKE: I don't see them using a high pick or any other on a quarterback. Dalton's contract tells you that. I like Dalton, but he's got to cut down on the turnovers and I think another year with Hue Jackson really helps him. Clearly they want to see what they get from AJ McCarron during a full year of spring ball, training camp, pre-season games and regular-season practice. We'll find out if he's ready to be a No. 2 down the road in '16. For now, I think they stick with Campbell, although if Hue Jackson becomes a head coach that could go out the window because that's who brought in Campbell. But if not Campbell, there has to be a veteran behind Dalton for at least another season as McCarron hopefully develops. I love your articles and coverage of the team – it's the best anywhere so keep up the good work.  In seeing the stories all over the news about the Rams and Los Angeles, I wanted to ask you what that means for Cincinnati?  I know we need to fill the stadium better – any ideas from you? Sincerely, Gloria from Anderson Township, Cincinnati, OH
GLORIA: Thank you from God's country.
What it shows is how competitive keeping an NFL franchise is these days and teams are free agents, just like players. It also shows what a good spot Cincinnati is in compared to teams like the Rams, Raiders, and Chargers, and others in tough stadium situations.
Paul Brown Stadium actually looks to be going into its golden years as she approaches her "Sweet 16," season.  Next year PBS hosts a team off four straight playoff appearances in a building with new scoreboards, enhanced food and beverage, new furniture, and expanded player space in an overhaul designed to boost attendance and upgrade team amenities.
The Bengals and Hamilton County reached agreement on a number of issues back in the spring.  Both parties compromised on the lease stipulation that the county is responsible for all stadium improvements and the Bengals went ahead and contributed $6 million to the projects, $2.5 million going to video boards for the 2015 season. The Bengals and county also shared the cost of installing stadium-wide Wi-Fi, plus the Bengals are picking up the more than $1 million for new furniture in the two club lounges that host an estimated 175 events a year by groups from all over the region. The Bengals have also invested $2 million in expanding the weight room, locker room and cafeteria, in a project that should be done by the time the players return in April.
Compare that to the Rams in St. Louis, where they have not been to the playoffs since 2004 and consistently rank in the bottom five in local TV ratings. The Bengals, on the other hand, rank in the top 11 and for years have been the most watched weekly show in Cincinnati whenever they're on.
The Rams' lease at the Edward Jones Dome requires regular publicly financed improvements to keep it in the "first tier" among NFL stadiums, according to the LA Times. Two years ago, the Rams asked for $700 million in upgrades, including a retractable roof and a glass-walled eastern entrance. Regional leaders declined, which means the Rams can get out of their 30-year lease and start going year-to-year starting later this month.
Now, with Rams owner Stan Kroenke's purchase of the closed Hollywood Park racetrack, an NFL owner has the control of enough land to bring a team back to Los Angele, The Times says. The folks in St. Louis have been putting together a proposal for a new stadium, but the numbers are approaching $1 billion for a state-of-the-art building and the bonds paying off the current stadium don't come close.
Cincinnati looks to be in a good spot. A good team with good community-team cooperation providing a modern venue makes it an NFL team on the curve.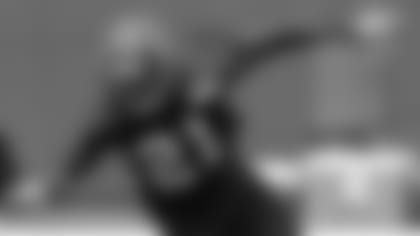 Cornerback Darqueze Dennard is going to see a lot more snaps next year.
Hey Geoff! I don't want to ask you or tell you Marvin Lewis should be fired like 95% of others will. Instead, I would ask that if he stays and is serious about taking this team where we all want it to go... That he be a little more transparent with the fans. He always seems to give the same answers and be the same guy and it seems to lead to the same results every year.  A change in attitude is required and that has to happen from the top and it will flow down. My real question for you is this. Who will potentially become a bigger part of this roster that wasn't a starter or had much of an impact this season? My guess is Marquis Flowers earns a starting spot at one of the OLB spots if they don't resign Lamur. The kid looked good in limited action. Sean Walls, Buckeye, AZ
SEAN: Lewis is out of the Bill Belichick School. Don't give them too much. But it's hard to carry that off with the fans when you don't have three rings. It's hard for me to say Lewis' demeanor in press conferences is why they can't get to the Super Bowl. I need something a little more concrete, like Dalton's post-season passer rating, A.J. Green's play-off  line, and the defense's points allowed.
Here are three guys for you: rookies Ryan Hewitt, Darqueze Dennard, Will Clarke. It sure looks like Hewitt is going to replace Jermaine Gresham as the starting tight end after playing so well at H-Back this season. He's a tremendous blocker in the running game and while he doesn't possess Gresham's vertical threat, he's got good hands and is more sure-handed and reliable.
It sounds like Terence Newman isn't coming back, so Dre Kirkpatrick figures to battle with Adam Jones for his cornerback spot and Dennard looks ready to help in both the nickel package as a slot corner and on the outside. Dennard will play behind Leon Hall in the slot and behind Jones or Kirkpatrick as the backup third corner, but Dennard played and practiced well enough at the end of the year that he'll get more significant snaps.
Clarke didn't get on the field until late in the year and when he did, he didn't play much. But defensive coordinator Paul Guenther likes what he sees and they need help at right end. He'd like Clarke to be about 290 pounds, so he's looking for him to put on about 12 to 15 pounds this offseason.  Put Margus Hunt down there, too, another defensive end. His development got curtailed with an ankle injury, but while they could bring in some veterans and rookies that push him, they thought he flashed at times.
Lamur is a restricted free agent, so he'll be back but I think they see him now as more of a nickel backer and not a SAM and I think they'll try to pick up a SAM and WILL through the draft and in free agency. They got really thin there quickly and they want Flowers to develop more.
I get in Sunday's game it was done over a lack of receivers, but why over the last few weeks was Gio rarely used in the run game? It seemed like just because he struggled a bit before he got hurt that he wasn't a good rusher. I figured it would be a little closer to around 60-40 than what it has been. Also, what do you think happens with the top free agents like Gresham and Maualuga? Matt Elliott, Hamilton, OH
MATT: Offensive coordinator Hue Jackson was pretty adamant before the Dec. 14 game in Cleveland that Jeremy Hill was going to be the lead guy and it worked out well for them even before that as they became the No. 6 team in rushing with Hill getting most of the carries. You're right, it'd be nice to get Gio 10 lugs a game. I was surprised he got just three carries in Pittsburgh even though they had it 34:58 and just three carries last week in Indy, but I still think he's best used as a change of pace for Hill and as matchup threat in the pass game.
As Guenther said on Monday, he wants Maualuga back and I think that's mutual. I don't think it's mutual with Gresham and he's probably long gone.
Hey Butch, very sad but not disappointed in the season, I think people now have the habit of just pointing the finger at Andy, because it's the thing to do, He did the best he could with what he had. In saying that it is so tough to make it to the playoffs, but this team has so much young talent, my question though any chance you see them making a splash in free agency with Suh, or Larry Fitzgerald, or do they just save up for Aj and company?? Thanks!! Nicholas Henders, Adel, IA
NICHOLAS: I hear you. Ten wins is a nice run for any club.
Like I say, they just don't make that kind of splash in free agency and if you paid Fitzgerald you couldn't pay A.J., too, so you have to go with the younger guy.
It's funny, with all the guys they had hurt, it's almost like they've got a free-agent class coming off IR. In wide receiver Marvin Jones you've got a 10-TD guy, in tight end Tyler Eifert you've got a first-round pick, and in WILL backer Vontaze Burfict you've got a Pro Bowler.
I don't see splashes in free agency but I see some ripples a la next tier-type veteran linebackers and defensive linemen that get signed after the first wave.
Geoff, Thanks for your work. Other than Hue possibly getting a HC gig, do you see any other coaching changes? I know they've had 4 playoff appearances in a row, but getting crushed in each game makes me wonder if they can adjust. I know a big part is the players but a number of coaches have been here as long as Marvin has. Ted Merlo, Irving, TX
TED: Thank you to Jerry's World.
Haven't heard any rumbles of that at all. Unsolicited, but I think they really liked the infusion they got on defense from first-year position coaches Matt Burke at linebacker and Vance Joseph at cornerback. But if you were going to pick the assistant coach of the year, you'd probably go with special teams coordinator Darrin Simmons, a guy that came in with Marvin. He's the guy that gets the brunt of the injuries because of the trickle-down impact and they held it together.
Hi Geoff firstly, thanks for a great season and particularly Hobson's Choice which has had a great rookie season. My question is quite simple, the old adage of building through the draft has only taken teams so far. The best teams now attack free agency and the draft to get as many blue chip players as possible. Does the front office understand that and is willing to change their thinking or are they are OK to settle for ten wins a season and losing in the first round of the playoffs by 10+ points each year? Sorry for the last line but the definition of insanity is doing the same thing time after time and expecting different results. Thanks, Simon Hunter, London, England.
SIMON: Thank you, sir, to the land of the original Hobson's Choice. Thomas Hobson, "The Cambridge Carrier,' of the 1600s, ran a stable in England. In order to take it easy on his fastest horses, he deemed the only one that could be chosen was the next one in line. Thus, it's really no choice at all.
The Bengals choose not to dabble in free agency. They have not done it well, but there are few teams that have. Denver and New England have done it well lately, but aren't most of the good teams built from developing their own players and then re-signing them? Seattle, Green Bay Pittsburgh, and Baltimore come to mind.
What I wouldn't mind seeing this year is what Green Bay and Baltimore did last year. Renting tried-and-true pros like Julius Peppers and Steve Smith for a year or two. Kind of what the Bengals did with Terence Newman in 2012.  I'd like to see them go after one or two guys like that on the D-line and at backers. Solid, productive pros that you know what you're going to get and you don't have to spend a lot and blow up your corps of youngsters,
Now, I wouldn't have signed Smith last year. At that point, everyone was healthy at receiver and Smith's too volatile to sit around.
I think they've got the right idea. They've had solid drafts. Make sure you keep them. And most of the good teams do that. What's wrong with winning four straight play-off berths? I don't think the lack of free agents is hurting them in the post-season, it's the performance of their core players.
But here's their challenge this season. They decided at some point they didn't have the rotation to replace Michael Johnson at right end after they didn't chase Peppers and Demarcus Ware in free agency. There's not much out there, but maybe they can get one vet in free agency and one high draft pick.
Hey Geoff... thanks for the coverage and for answering questions. My question (and observation) is about the wide receivers. It seems a lot of our receivers (and Gresham) struggle with stopping short on routes (causing interceptions or tipped balls), dropping passes, fumbling, etc. Green has just as many problems of this kind as anyone else, more than I think an "elite" receiver should. The inconsistency would seem to suggest that the coaches aren't getting through to them on these fundamentals. Am I the only one wondering why either they or James Urban aren't taking more heat than Dalton for these things? Scott Mattingly, Lansdale, PA
SCOTT: Fair question, but I think Green has taken plenty of heat for those kinds of plays you're talking about. Both Lewis and Jackson got on him for not running the go part of the go route in Pittsburgh two weeks ago, and how many times has Green blamed himself for not coming back sooner on a ball to fight off an interception?
And poor Gresham. He may be the first guy tweeted out of a town. He's been ripped for everything but starting the Chicago Fire and certainly stopping on a route (hello Baltimore in the opener) is one of them.
So I think heat has been applied publicly by coaches and fans alike.
Here's an aside on receivers coach James Urban. I think he's done a nice job developing a young group of receivers. He's taken draft picks like Mohamed Sanu, Marvin Jones, and James Wright and gotten a lot of production out of them. Jones is a fifth-rounder who could have gone to the Pro Bowl last year and Wright is a seventh-rounder this year that was coming on so well that he was the third receiver before he hurt a knee in his career game in Tampa Nov. 30.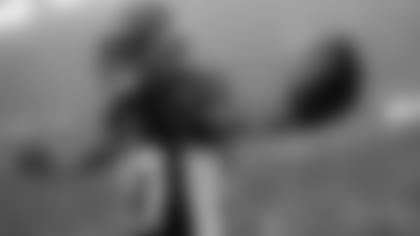 It looks like Dre Kirkpatrick is emerging as a starter at cornerback.
What is the likelihood we see a lot more of Dre and Queze at CB next season given the age of Jones and Hall (assuming Newman isnt back)? I have to imagine they've been given more time to develop than the 3 vets in front of them. Should be time they step up. Derek Ober, York, PA.
DEREK: We'll see them plenty. I think there's some concern about Hall's speed and while they still think he's a solid slot corner, my guess is the kids get a lot more snaps on the outside next year, particularly Dre because it sounds like Newman isn't coming back. And don't forget Adam Jones, the ultimate gamer, who gets a shot to start as well.
Hi Geoff, Always admire your column and articles. I'm a lifelong Bengals fan and it seems like every year we disappoint in the postseason. It's striking that in the 6 Marvin Lewis post season losses we failed to score any halftime points. It seems to me like the coaching in those games have failed to make adjustments. If you look at the numbers all of our points were scored in the first half of those playoff games and it appears to me that the opponent's coaches made the adjustments when needed but we didn't. I read Guenther's article yesterday and do you think we will be active in the free agency market to get some Alpha Male type leaders on Offense and Defense to light a fire under us. It would be awesome if we could acquire Julius Thomas in free agency as we need a much better tight end. Thanks Matt Shonebarger, Columbus, OH
MATT: Thank you for the note. In four of the six games, they got blanked in the second half and you're right, that is disturbing, although I'm not sure what could be done in Indy, short of Hue bringing A.J. and Gresham out of the locker room with him.
It sounds to me like they are going after Tier B people up front and at backer. They're going to try to sign up Green to an extension, so I don't see them dropping big money on a tight end. I see them starting Hewitt at tight end and drafting one by the fourth round.
Happy New Year, Geoff. Unfortunately this talk a little earlier than hoped, but with the eye to next year, what do you think of the idea of losing Peko, Geathers, Newman and Maualuga and taking that $15 million a year and going after Suh. I have to think that a front line of Suh, Atkins, Dunlap and Gilberry or Hunt would be nothing short of amazing. Couple that with a pass rushing specialist in the first round and I think, hands down, we have the best D Line in football. Thanks Geoff....Who Dey Pete Zimmer West Chester, OH
ZIM: Interesting thought, although I think they're saving the first round pick for an offensive tackle. I don't see Geathers or Newman coming back, anyway, but they just extended Peko and that would be a sizeable cap hit.
I like the way you're thinking, but Suh probably scares them. He's out of control and you never know what you're going to get. I just think in a year you're trying to extend Green and you've already got big contacts on the D-line with Dunlap and Atkins, the cost is prohibitive.
Plus, Suh is a walking headline for his foolishness on the field. He's a big-time player coming from a Lions team that also hasn't been able to get over the hump and you wonder if he's a reason why.