Team leaders like Pro Bowl left tackle Andrew Whitworth keep it real.
Hey, Geoff, great meeting you at the game as a man of my word, I am here to "drop you a line" my big question is, Is it seems like this team is striving for an identity as a whole, both on offense and defense, you look at a mike zimmer driven vikings team who lost their starting RB, and QB, and they are 5-0 with theyre QB, learning a new system but is thriving in it, because he has bought into it and as a whole they're team seems to be balanced and strong.
I just feel like the Bengals are missing that sort of togetherness and trying to rely too much on talent instead of working together. Their offense and cornerbacks seem to be out of sync,and those are two new coaching positions that were occupied this year, any thoughts?? respect any response you give, have fun back home next week!! Sam Hambrecht, Des Moines, IA
SAM: Thanks for stopping by to say hello in the Dallas press box. Sorry it wasn't under better circumstances.
I've got to disagree with you on the togetherness thing. I think that's one of their strong suits. I've covered some of these teams where after a game like Sunday you would have needed body bags after the Monday media availability to collect the guys thrown under various busses. I thought everybody said and did all the right things in an effort keep it together and I credit that to their best players realizing that words matter. You couldn't light a Fourth of July grill with that quote sheet, never mind a locker-room controversy.
No question the offense is out of sync. But how much and where? Dan Hoard, the easy-listening play-by-play voice of the Bengals, offered a nice nugget Tuesday when he noted wide receivers Brandon LaFell and Tyler Boyd have out-produced last year's totals of Marvin Jones and Mohamed Sanu at this point. If you had told me that back in May, along with the fact they are on pace for their fewest rushing yards in history, I would have had you committed.
So there is some very good flow there with quarterback Andy Dalton and his new targets. But the running game is abominable and the running backs are running hard. Giovani Bernard played one of his best games in Dallas, creating 50 yards out of nine carries out of basically thin air.
Except for a couple of bombs early in the year, the cornerbacks are hanging in there. I just think they haven't received the help they're accustomed to from the pass rush.  They're an uncharacteristic middle-of-the-road 15th in sacks per pass with, according to profootballfocus.com, just 12 QB hits. It looks to be primarily a four-man rush because according to PFF, they've blitzed just 36 times, or seven times a game.
You get the time Dallas quarterback Dak Prescott got on Sunday and, yes, a rookie QB can carve you. But then, a QB's best pass protection is a running back getting three straight 100-yard games.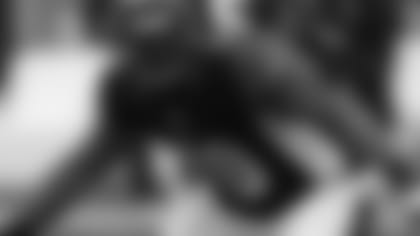 Right tackle Cedric Ogbuehi is learning on the job.
Hi Butch Appreciate all the work you do -especially when Marvin gives you a hard time during the press conferences. My question is about the O line and a general one. In every game the offense line has looked average at best and at worst horrible. I happened to be at the Jets game and they were blown up all over the place. This was the same with Pittsburgh Denver and Dallas.
I understand the Steelers and Denver are pretty good but, good teams have to find a way to get it done. They are not establishing a run game and Andy is running for his life. Is it scheme or personnel? I know Cedric is struggling, but one man does not wreck what is meant to be a top 5 o-line.
My second question is related to the offense of line question. It is around identifying if the wider team problems are personnel or scheme/coaching related. They had 10 days to prepare for a run heavy Dallas team and looked horrible. I get it that Elliot is pretty good, but that was awful. Thanks in advance and keep up the good work. Frank Boensch Upper Saucon, PA
FRANK: Thanks for the kind words from the Lehigh Valley. As you can well imagine, that's not the only question about the O-Line that found its way into the Hobson's Choice basket. So in order to avoid repetition, I've limited it to a couple and hope those whose questions didn't make it keep writing in.
No question that Ogbuehi has struggled like any rookie would at right tackle in his first five NFL starts and that's going to impact the play of right guard Kevin Zeitler as he tries to do more in their efforts to get timed up and prevent the twists and line games that are plaguing their pass protection. An offensive line has to play as a unit, so I would say that one guy's play impacts the others, too, and, as the coaches will tell you, it's just not Ced.
Scheme or personnel? That's a good question. Except for Ogbuehi, both scheme and personnel are relatively the same as last year when they got off to an 8-0 start. You can't pin everything on Ced, but certainly the linemen themselves would tell you're they're not playing as well as a unit as they did last year. There have just been too many negative plays. The only thing that is different all the way across the board is that new offensive coordinator Ken Zampese is calling the plays. But it's tough for any OC alive or dead to call plays on third-and-10.   
As for the defense, same thing. Same scheme and personnel from last year, when they didn't allow a 100-yard rusher in the last 12 games.  If anything, they're better with Karlos Dansby an upgrade at SAM.
Again, the only things different from last year is there are  four new position coaches and defensive coordinator Paul Guenther has indicated it takes time for players and coaches to get in sync, but that hasn't been a point of emphasis for Guenther because they're guys he wanted and with whom he's comfortable. 
That may explain some individual breakdowns, but certainly not the full-fledged crisis of Sunday. No one played well Sunday vs. the run and that seems to be the answer. You're not going to stop it win when Pro Bowl tackle Geno Atkins doesn't appear on the stat sheet, run player supreme Rey Maualuga has just one tackle, and the unit forces a rookie QB into just one  turnover.
 Hello Geoff.... Rough week in Dallas...but I remain confident this team can be successful. Curious to get your thoughts on 2 things: 1) I was surprised and happy to see Bernard start the game and get more carries - anything driving that decision that you know of? 2) The O-line is definitely my biggest concern right now. It seems like the source of the issue(s) is different on every play (Bodine & Ogbuehi seem to be the culprits more often.....but they all seem to have a hand in it). I think they have to give serious consideration to replacing Bodine....getting pancaked by an inside rusher is starting to become a signature of his....that has to stop!!). Is Westerman an option there? Thanks for all you do! Kevin Crawford, Cincinnati, OH
KEVIN: Thank you for checking in.  Jeremy Hill (chest) came in hurting and Giovani Bernard started the first two series and when Hill got shaken up in the second half they sat him for precautionary reasons. But head coach Marvin Lewis indicated Monday that Hill is ready to go full tilt in Wednesday's practice
 Gio played great, didn't he? It seems like when he touches it between eight and 15 times a game and Hill carries it at least 15, good things happen. But they've got no rhythym in the running game to get close to what they need to get going. It's a shame. These guys are two really good players and they just can't seem to get any daylight and when they do, there's a penalty.
I believe they see Christian Westermann, their fifth-round pick, as a pure guard and not an option at center. T.J. Johnson is the lone backup center, but I don't see a change. Offensive line coach Paul Alexander embraced Bodine as the starter the day they drafted him and has been his biggest supporter.
 Like Ogbuehi and Zeitler on the right side, Bodine has struggled with his consistency this season, but, like you said, it all can't come down on his head. It's a unit. And   even though he gave up two sacks Sunday, he played well enough that he was their highest graded lineman, according to PFF.
Yes, Bodine has been up and down, but when he gets it going he's a very effective player and they're hoping the Dallas game gives him some confidence and gets him on a roll playing the way he has in impressive stretches they've seen him have.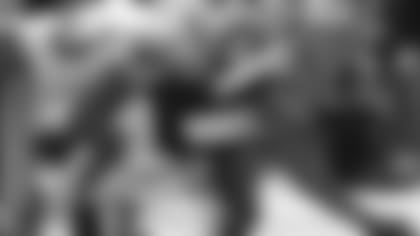 Want to break a zone? Get the run going.
G. An observation on our Offense mis strokes, seems we be calling alot of Zero option plays,meaning if it aint there, we gotta throw it away, or some trick play that loses yards, I;ve seen it every game, Do you think Zampese is trying look like Hue, in play calling, It s not working these trick plays not a one, has done anything,
Also if you can explain to me why since the steelers played a zone defense to stymie our offense, why cant we succeed with play calling, seems other teams have a field day with zone, and we are stymied because we want to go over the top,. I'm a little miffed at this,. Tony Smith, Ocala, FL
TONY: Zampese's not trying to look like anybody, he's trying to jump-start this thing any way he can and I give him credit for trying the trick stuff. You're right, a lot of them haven't worked, but this is where having a whole new group of receivers can hurt you in the timing department
For instance, once rookie receiver Tyler Boyd gets some snaps under him, I can see them using him like they did Mohamed Sanu. Suddenly, that makes those plays attractive, but you have to first make sure the rookie and the other new guys can do the basics.
The Steelers and, really, every team that has to cover A.J. Green sits in a zone against the Bengals because they don't fear the running game and Green scares the bejeezus out of them.
It's really been a problem that has plagued the Lewis Era, from Chad Johnson to Green. Yeah, they've run the ball well at times. Really good. At times. But not consistently enough like the consistently elite teams. And until they can get Hill and Bernard untracked in the run game, everybody is going to sit back in zone.
Are we ready to see Tra Carson debut given our problems running? Nolan Weinberg, Cincinnati, OH
NOLAN: The backs are running hard and well, for the most part. I would imagine they let Carson stay on the practice squad and develop.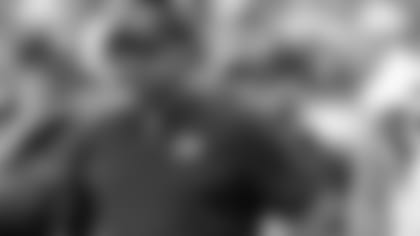 Marvin Lewis said Wednesday he and Bill Belichick see the game in much the same way.
We are approaching a weekend with two teams that have very different playoff records. What are the differences between Lewis and Belichik on their approach to preparing teams for a game? Kirk Jacobsson, Savannah, GA
KIRK:  I'm not sure if how Lewis and Patriots head coach Bill Belichick prepare their teams for a regular-season game is the reason for the difference in post-season records. They've been known to   compare some notes in the past so it's probably not all that different when it comes to meetings and practices. Although the post-season success is markedly different in the last six seasons, only the Pats and Broncos have won more AFC games than the Bengals in the regular season and they're the only three to make it to the AFC postseason in each of the last five seasons.
What is unique about the Patriots from the Bengals and everyone else is how it's an organization that for 16 years has survived on the brains of Belichick and the skill of Brady. Those are the only two guys they pay and everyone else has been interchangeable, from Hall-of-Fame defensive tackle Richard Seymour (traded) to Hall-of-Fame cornerback Darrelle Revis (hired for a Super Bowl run and then gone) to a carousel of faceless wide receivers, running backs, offensive linemen, and linebackers where they rely mainly on fitting them into the system.
In Lewis' 14 years the Bengals have used that Patriotic model of keeping the head coach and quarterback intact with Lewis having two, Dalton and Carson Palmer, that have started 86 percent of the 213 games Lewis has coached. But the Bengals have extended far more players into second and even third contracts than New England and have built their success on more roster continuity.
 The Bengals rely on draft, development, and retention. The Pats use a mix to acquire players. Look at their rosters this week and on paper the Bengals have the more recognizable names from the drafts than the Pats. Yet both ways have won a lot of games as of late. New England has been much better in the postseason, but then, they've been better than every team in the postseason. 
Hi Geoff, love your input on our team in stripes. I love the website, it is too notch. My question is regarding the o-line. Is Ogbuehi the answer at RT? I do not question Lapham, but is he struggling athletically or is it communication? He got beat repeatedly this week and Bodine appeared to struggle as well. I hope the Bengals start going more up-tempo because Dalton has no protection and what does it matter if the O-line is tired if they are struggling with rest? The only downfall is if they go 3 and out, the defense is winded.  Just from what I see, losing Nelson hurt a lot more than anticipated. All the talk about Lewis is not accurate, look at all the turnover with coordinators/position coaches they have had to overcome. Thanks Terry Peters, Bethel, OH
TERRY: Thank you for the kind words. I had a good discussion with Pro Bowl left tackle Andrew Whitworth this week for a story I'm working on. He thinks Ced is going to be a fine player, but he recalled how he struggled as a rookie in 2006. The NFL is a different world and Whit's point is young players need time to get acclimated and they're going to make mistakes.
He recalled a game from '06, the one they lost in Tampa. The Bengals were driving for a field goal that would have won it. He fouled up a pass protection and took another guy instead of sticking with his man and cost them a big completion that would have won it.
Whitworth held up fine physically all day, giving nothing to the dangerous Simeon Rice. But it was a mental mistake that cost him and the team, one he wouldn't make with more experience. It's going to happen to the young, inexperienced players, Whit says, and Ogbuehi is going to get through it and be a fine player.
Some of the best players in the Lewis Era had growing pains as rookies. Start with six-time Pro Bowl wide receiver Chad Johnson. There's also cornerback Leon Hall and tight end Tyler Eifert. And what about the man that Ogbuehi replaced? Andre Smith struggled those first two seasons and didn't get comfortable until his third year. Check out my Reggie Nelson answer below.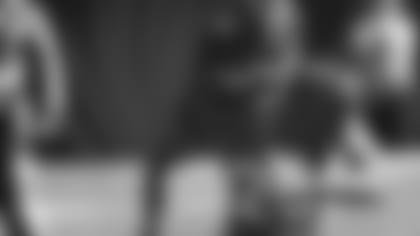 Leon Hall, one of the best Bengals cornerbacks of all-time, struggled as a rookie.
Against Dallas, the Bengals were facing a rookie quarterback that was without his deep threat (Dez), yet the Bengals came out and played primarily a very conservative, vanilla 2-deep zone. Do you have any insight as to why the defensive game plan was not more aggressive in trying to confuse and/or pressure the Rookie QB, especially considering that Dez was not in the game. John Holm, Cincinnati, OH
JOHN: That's the Bengals' style. It's a low blitz scheme. They blitzed the Cowboys' Prescott as often as they did old friend Ryan Fitzpatrick making about his 5,000th start on Opening Day. They blitzed the same amount (six) when they took it to Johnny Manziel late in 2014, the last time they faced a rookie QB, and shut out Cleveland on the road.
Geoff it's that time of year where the leaves change and it's a change of scenery. But I'm not so sure letting Reggie Nelson have a change of scenery was a good idea. he was the glue that held that secondary together and his ability to make plays at crucial times you cant coach. Especially against the Steelers where he came up big much like the late Chris Henry. Plus rarely did I see Nelson drop a interception which has been a issue in 2016. Iloka and Williams to be blunt are not getting it done so far 5 games in. Blown coverages and no turnovers in the all important turnover margain. Thoughts? Wayne Milliken, Streetsboro, OH
WAYNE: I'm a Reggie Nelson guy, but I don't think he's been the difference between 3-2 or 4-1. I hear you on the interceptions and Shawn Williams dropped one that Reggie may have had. They've had one bust between the safeties for a long one, but that came in a game they won.
 If you're talking glue back there, I think you're talking about cornerback Adam Jones, as well as what Reggie brought to the table. And Williams played a lot of big snaps last year, including vs. the Steelers, when he had the fourth-quarter pick in the first game and after Nelson got hurt in the Wild Card Game when they shut down the Steelers in the second half.
They are going through a transition in the coaching ranks with two new assistants in the secondary, but I think the bigger impact on the defense has been the loss of rookie run-stuffing defensive tackle Andrew Billings. They really could have used him in New York and Dallas.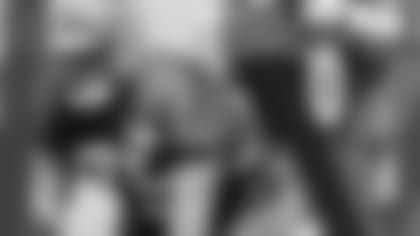 How good would injured rookie Andrew Billings look as an extra body in the defensive line rotation?
Hi Geoff, Big fan here, love the work, dedication and the time you take to answer all of the Whodey nation questions. I have three questions please and thank you sir, why do the bengals struggle against two deep safeties or zone if you will, that seems to be the blue print if you want to beat the Bengals. Second question: I keep hearing about the offense's struggle in the red zone, but how about the defense, they seems to been between the 20's and break in the red zone. third question: do you think it's time to move Ced to his natural spot left tackle, move big withworth to guard, ced has struggled all year against the rush and if the offensive line issues are not rectified, i belive that it's only a matter of time beforeour QB is injured and gone for the season. Thank you again, KB, Cincinnati, OH
KB: Thank you for the shout out.  When you get zoned up like that, the only way to get out of it is to run the ball. And run the ball. And run it some more.
I thought they had been very good in the red zone defensively until Sunday, so let's see if that was a one-week blip. The red-zone defense won the opener for them.
Probably the worst thing to do to Ced right now is change his position. Let him get acclimated in one spot first.
 Hi Hobson how are you? Its been a while since I wrote on here and i have a simple question...Are the Bengals ever gonna fire Zampese?? His play calling is atrocious and I know its not all of his fault but I still see bad play calling and decisions. Anything you can reply would be good for me i just need clarifacation for this. Thank you and Who-Dey! Drew Zimmerer, Raceland, KY
ZIM:  A bit early for all that, wouldn't you say? I think Zampese has done amazing things with the passing game and the receivers with a non-existent running attack. Fire a guy after five games? Check out the first half of Hue Jackson's first season as OC in 2014. Here's one of the brightest minds in the game and in a three-week stretch they got shut out in one game and Andy Dalton fired up a 2.0 passer rating in another. Let the guy work.  He's fine.
How hot is Marvin Lewis's seat? Ron Mason, Springfield, OH
RON: Stone cold. I think the Hue J. situation last year before he became the head man in Cleveland showed that more than anything, this is a partnership between Lewis and Bengals president Mike Brown. Lewis has had some major changes to his staff in the last three years and he's continued to win and I think Mike is going to take that into consideration.
But, look, that's another thing that just can't be answered now. OK, it's 2-3 now, but you know the NFL. It's going to be completely different in two weeks. That's not a question for Oct. 12, but for Dec. 12, but I think there's a pretty clear track record here. Marvin has got the confidence of the owner and after what he's accomplished the last five years he probably should.
Geoff, Big fan of yours. Thanks for your hard work. With 11 days to prepare for the Dallas game. How stunned are you with the performance. Are coaches held accountable in the offices of PBS? This offensive line has been pushed around and beaten all year. Paul Alexander has some serious explaining to do. Guys he advocated for on draft day #61#70 #68 and #74 are underperforming. I understand it's still early on a couple of them. (#70 and #74) But the initial returns are not good. Also was this training camp as physical as others? Maan Aboulhosn, Titusville, FL
MAAN: Good to hear from you again and thank you for the kind note. And, yes, I was shocked about what happened in Dallas. Playing a rookie QB, a so-so- defense with no pass rush, and a roster that's not as good, that's the last thing I expected down there.
Training camp was no different than what it's been since 2011, when the rules not allowing you to be as physical as camps once were because of the restrictions of being on the field as well as wearing pads. Former plays ranging from Dave Lapham ('70s and '80s) to Willie Anderson ('90s and '00s) call it beach blanket bingo compared to what they're used and from what I can see in practices against the Falcons, Giants, and Vikings the last three years, it's the same for them. Before they went 1-2 to finish last month, the Bengals had won seven straight September games, so you'd have to say Lewis has a history of getting his team ready.
So, yes, coaches are held accountable down here, but Mike Brown is not a knee-jerk guy. He isn't off-the-cuff, he doesn't have a hair-trigger temper, and he doesn't go by gut. He's a measured guy and he's seen plenty of teams bounce back worse from what the Bengals suffered in Dallas.
Look, Alexander has been in on picking more good players with the personnel staff than bad players, and he's developed some of the best linemen in Bengals history, such as Whitworth, Anderson and Rich Braham. During the offseason, Sports Illustrated chose him as its offensive line coach for its ultimate NFL staff. So let's see. It may be time to give Ogbuehi some help out there. He's going to be a good player. But he's not Andre Smith with seven seasons of experience blocking the best in the game just yet. But Alexander has a great track record with tackles.