Left guard Clint Boling and the rest of the offensive line is largely healthy.
With 0 sacks on Dalton this season, how much credit do you think the offensive line should be given for this 3-0 start? Do you think the team would still be atop the AFC North with an average O-line? Jackson Smith, Mason, OH
JACKSON: There's enough credit to go around and the line deserves its very large chunk. People beat them up after the San Diego game in the playoffs and wanted massive changes when they allowed three sacks and six hits on quarterback Andy Dalton.
But they didn't take into consideration that every guy on that line that day was either hurt or coming off an injury. The Bengals made the one move they had to make when they drafted a bigger, stronger center and Russell Bodine has been exactly what they needed in there. And guards Clint Boling and Kevin Zeitler are playing at a high level after being injured last year. Plus, left tackle Andrew Whitworth and right tackle Andre Smith play like one of the top tandems in the league and why not? Whitworth has been to a Pro Bowl and Smith was the first tackle taken in his draft. I think they felt like once they got healthy, as well as younger and bigger at center, they would be more than all right. It doesn't lack in talent.
The line has had help, too. Offensive coordinator Hue Jackson is making sure they're not always exposed to vulnerable pass-rush situations, so the ball is being run more, there are more screens on obvious passing downs, and there is an emphasis on quick, short drops and not as many seven-step drops. It all goes hand in hand and the line has played great.
It's no coincidence that the Bengals have made the playoffs three straight years in a stretch where the Steelers and Ravens have tried to rebuild their offensive lines. But it takes more than an O-line. Just look at Cleveland, which may have the best line in the division if it isn't the Bengals.
Mr. Hobson, looking back over each year's Super Bowl winners, it always seems to boil down to execution. Some champions are dominant all season, and some barely sneak into the playoffs but figure it out at the right time. The next 4 weeks should really reveal a ton about the Bengals, as we all know...but from your perspective as someone who's seen the in-depth workings of many teams over many seasons, let's say that this team wins at least two of their next 4 games, and that the two losses could have gone either way. How does this team measure up from what you've seen in the past, barring injuries? Brice Naylor, Cherry Fork OH
BRICE: I like the way they set up and not because it's the most talented team they've had in Marvin Lewis' 12 seasons, but because they're playing and scheming post-season football.
They give you nothing cheap on defense and special teams and on offense they can beat you a couple of different ways. They can beat you deep and grind you.
What has kept this team from winning big games and surviving January is the inability to dictate the tempo and control the clock. With this commitment to run the ball, it takes less pressure off everybody, particularly the quarterback. Running the ball and controlling the clock is another way of saying playoff football.
With our team members getting healthy and on track to return over the next month, what is the status on AJ McCarron's progress? Nikki Jones, Sandy Springs, GA
NIKKI: McCarron is coming along nicely in his rehab and seems to be bouncing back well from his shoulder problems. When he throws on the side it looks like he's zipping the ball pretty well.
He's eligible for the active roster in three weeks and he thinks he'll be ready. But they just may put him on injured reserve the rest of the way and make doubly sure that his shoulder is stable and sound. This is his red-shirt year, anyway, so they may be thinking, why push it?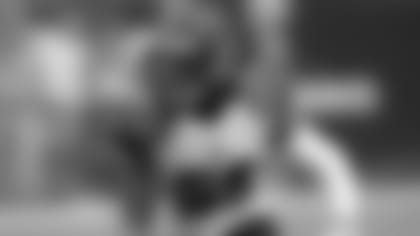 Young vets like Emmanuel Lamur are helping make the difference.
 What is different from this Bengals team starting at 3-0 then last year Bengals same head coach same players DeAngilo Terrell, Cincinnati, OH
DEANGILO: The core of what had been a young team is a now a year older and is reaching its potential and that has shown up on the offensive line (Zeitler and Boling), wide receiver (Mohamed Sanu) and linebacker (Emmanuel Lamur).
They have new coordinators in Jackson on offense and Paul Guenther on defense and both have been big in the early success. Jackson is getting the ball out of Dalton's hand more quickly and is taking pressure off him and the O-line by running the ball more with that two-headed monster. The defense has clearly responded to the tweaks Guenther has made to the same system they've run since Mike Zimmer arrived in 2008. He's shown a good feel for bringing more blitzes than usual. It's not necessarily better than before, but Guenther has got a good sense on what players can do in certain packages that match his philosophy.  
Hi Geoff, James here all the way from Manchester in England! Huge Bengals fan since 2006, even manging to drag my other half over for a visit this time last year which involved witnessing the shocking defeat in Cleveland first hand!! Anyhow, I wondered who you felt was the biggest threat in the AFC North? Personally I can't look past the Steelers, they can run the ball the best of the 3 teams and have a strong enough deep threat and QB to find 10 wins this year. James Rogers, Manchester, England
JAMES: Hope you get back here for a better effort soon.
I'm with you all the way on the Steelers. Cleveland has a good offensive line and solid defense, but the lack of difference-makers has killed them so far. Baltimore keeps getting hit with injuries and the loss of tight end Dennis Pitta is crushing for an offense where he was quarterback Joe Flacco's safety valve. And at some point you have to think the off-field stuff is going to catch up to them.
But Pittsburgh…as long as they have quarterback Ben Roethlisberger and defensive coordinator Dick LeBeau on the other side, the Steelers are dangerous. Roethlisberger has the ability to make plays behind a below-average line and the emergence of Le'Veon Bell and LeGarrette Blount at running back make him as potent as he's ever been. Bell is a stud and teamed with Ben, that makes them a contender with that duo alone.
They're either extremely young or ancient on defense, but no one is better in the league using what he's got than LeBeau. He'll get it figured it out in time for the stretch drive, which means by Dec. 7 in Cincinnati and the Dec. 28 regular-season finale in Pittsburgh, they'll be playing for huge stakes. And it will come down to this: can Pittsburgh stop Giovani Bernard and Jeremy Hill and can the Bengals stop Bell and Blount? It's a throwback to the days could the Bengals stop Franco and Rocky and could the Steelers gum up Pete and Archie.
Give it time. Jeremy Hill is sure to get his carries. But there's only one ball.
Hi Geoff! I'm a longtime fan since the Anderson-Collinsworth days... My question is about Jeremy Hill. Are we giving him enough action? This may be a bit of hyperbole, but when I watch him run I can't help but see some Corey Dillon in him. What do you think? I know there's only 1 ball, but he runs like a bag of hammers...Jeremy Evans, Troy, OH
JEREMY:  We hear you. Hill looks like the kind of guy that can roll in off a beach vacation in June and get about five yards per carry. We're only three games into this thing, so I wouldn't make any judgments yet. Jackson says each game is different for these guys and he'll use them accordingly.
Yeah, Hilll has the whiff of a guy that maybe should run it at least 15 times no matter the game or his back-field mate. But you also want to get Bernard that many touches. And there is also Adriel Jeremiah Green. So it's a good problem to have. I don't think Jackson is looking to make either Bernard or Hill a complementary back. Anything to keep the defense guessing.
Hey, Geoff! Still love your articles and insight. Maybe you can shed some light on our wide receivers. With the emergence of Sanu as a do-it-all type of wildcard receiver, what will Marvin Jones role be in the offense? How much will he get the ball and in what types of packages? Alex Perkins, Anaheim, CA
ALEX:Thank you for the kind words from Munozland.
I hate to pigeonhole anything with Hue when it comes to packages because the minute you do that, he's got Dalton catching a TD pass, or, look at how he started off the last game and after he rolled out six offensive linemen in a run look he threw a drop-back pass to Green for 15 yards.
It's hard to know how they'll start Marvin off. They may ease him in as the third receiver and keep A.J. and Sanu running the two receiver sets. In the Wild Card Game last season, Marvin played 78 percent of the snaps and Sanu 37 percent, but it will probably be reversed until Marvin gets settled in and then you'd think it would even out with the way Mo has played this season.
Jones really gives their vertical game a lift and forces defenses out of looks that take away A.J. completely. Marv is about as smooth as they come stretching the field and last year profootballfocus.com rated him the fifth best deep receiver in the league. Look for him in New England to come firing out of the three-receiver sets and testing the Pats deep by running those go routes from Foxboro to Wrentham.
The Bengals have built this team on prudent free agency by acquiring castaways and developing talent through the draft. After hitting home run after homerun, do you think the Bengals brass will change their approach this year? Since they don't have obvious needs this year based on their superior depth at each position would they consider trading multiple picks to move up to draft a possible stud? Beau Christopher, Los Angeles, CA
BEAU: Here's hoping they don't do that and stick to the plan. Don't give away picks for unknowns. Remember when they thought about trading up for Taylor Mays in 2010? At one point it would have cost them Carlos Dunlap (second round) or Geno Atkins (fourth round).
Now, I hear you. Given that the contracts for both their tackles run out after 2015, they really need a first-round tackle. But any more the good ones don't get out of the top ten and if they win two more games, they're not going to have a shot. But to give up picks is dangerous. Ask Washington about RGIII.
It's not the way the Bengals have built this team. They've largely built it on sitting at their spot and taking the best player.  I don't see them deviating from it. They've built this stretch on getting a lot of quality players and not putting their eggs in one basket.
How they get that tackle is a good question. They certainly can't pay for one and sign A.J. Green, too.  But I'm also not sure that giving up two or three good players by trading up to get him is a good way to go, either.
They still need to attend to that depth every year. Just look at receiver, linebacker, and tight end. If they don't re-sign Jermaine Gresham, they've got to get a tight end pretty high. I think you always need the picks. Certainly that's the way it will be as long as Bengals president Mike Brown is running the draft and the last five years have shown it can work.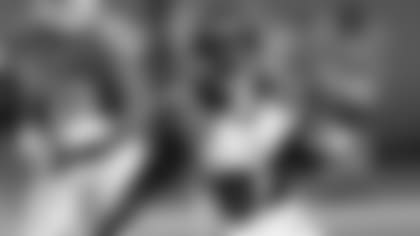 Marvin Jones may not get a heavy workload in his first game back, but he'll get work.
Hey Hob! Foxboro, Sunday night football counting down. Is this game the first true test of this year's team? Do you see Jones and Burkhead getting the ball soon? Thanks. Dusty Kehoe, Maysville, KY
DUSTY: No question about it. The AFC still goes through Route 1 in Foxboro and a mile up Mile High. If you want to be an AFC contender, you have to beat New England. A Bengals win on Oct. 5 is going to put Paul Brown on the AFC itinerary and then you start talking about tiebreakers.
But, really, they already had a first true test in Baltimore on Opening Day. A huge win considering Ravens head coach John Harbaugh and Ravens QB Joe Flacco had never lost there in September since they came into the NFL together in 2008, and the Green-Dalton Bengals had never won there in any month. And they're facing a similar test in New England given the Green-Dalton Bengals are 2-4 in prime time and have never been to Foxboro.
Marv should get the ball pretty quickly. If all goes well he should be available for the Pats. Burkhead should be healthy, too, but I don't know how much action he'll see at running back. It's already tough getting enough carries for Bernard and Hill.
Dear Geoff, as a lifelong (but out of state) fan, I have long relied on your coverage to keep me in touch with all things Bengals. Thanks, and keep it up! My question is: do you think any of the guys who have stepped up in the aftermath of injuries (Sanu filling in for Marvin Jones, for example) have a chance of supplanting any of the erstwhile starters? Thanks, and Who Dey! - Willis M. New York, NY
WILLIS: Thank you from The City That Never Sleeps.
It would certainly seem that Mo has earned the right to get some of those snaps Marvin got last year. But it's hard to put a 10-TD guy on the bench, too. I don't see anybody losing a job. Nobody has been hurt that badly or out that long. But you're right. Let's keep an eye on how they dole out the snaps to Sanu and Jones.
Longtime fan here...it's exciting to see the development of Emmanuel Lamur....but frankly I'm puzzled that mgmt. has been so patient with Rey Maualuga. Wouldn't Vincent Rey be an upgrade in the middle spot? Also, are the coaches concerned with the maturity level of Kirkpatrick on the field? Always seems to be going something stupid. However, so much to be excited about...especially the mental toughness they seem to possess. Thank you! Robert O'Brien, Johannesburg, South Africa
ROBERT: Maualuga is here because of the coaches. When his deal was up after 2012, Marvin Lewis, Mike Zimmer and Paul Guenther lobbied hard to get him back.  They love the guy and why not? He plays the run as tough and as tenaciously as anyone in the league. I mean, even the new linebackers coach, Matt Burke, held court in training camp talking about how unique Maualuga is in the run game. Vinny Rey did a great job filling in for Maualuga last year for three games, but he's simply not big enough to pound it in there for 25-30 snaps for 16 games.
They weren't happy with how Kirkpatrick hit the guy out of bounds last week or how he failed to find a deep ball right after that. But I'm doing a story for later in the week on Kirkpatrick's role on special teams, so I spent some time talking to cornerbacks coach Vance Joseph and he made no bones about the fact they still have high hopes for him.  Because he missed virtually all of his rookie year and hasn't been able to break into a formidable cornerback rotation, Kirkpatrick doesn't have a lot of reps for a third-year guy. Joseph thinks the more he plays the better he'll get and they think that can be at a high level.
Hi Geoff, Thanks for the great work - this is my first question since 2007! Should we be concerned about the Bengals run defense? I suppose that question really centers (pun) on the health of Burfict and Thompson. Also, do you think the Bengals defense is sound enough up the middle to take on, for example, the Steelers? I noticed last week that the coaches used Geno in third down - is this the Fisher Price package redux?  Thanks again! John Young, Los Angeles, CA
JOHN: Don't wait so long next time. Thanks for getting back.
 The numbers aren't very good against the run, for sure, but they've played without Burfict more than they've played with him and they've been playing the clock and prevent most of the year, considering they've only been behind for 48 seconds.
I think they're very solid up the middle. They'll get tackle Brandon Thompson (knee) back before the end of October, the Bengals think Domata Peko is the best 4-3 nose tackle in the game, Burfict and Maualuga are a load in the run game, and you know how well the defensive backs tackle.
I do know this. The two Bengals-Steelers games this year are going to be like the War of 18-12 in 2009 and the 2012 Wild Wild Card bloodbath of 13-10, and the Bengals are well equipped to challenge Bell and Blount.   
They always use Geno on third down because he's the best inside pass rusher in the league when healthy. But he may get some breathers this year, not only because he's coming off ACL surgery but also because Guenther likes to mix it up a little bit and isn't adverse to putting ends like Wallace Gilberry and Robert Geathers inside from time to time for a changeup.
Hi Geoff, Keen Bengals fan living in Australia but have made the trek (12,000km) to Paul Brown Stadium on two occasions. Everyone talks about how the team has improved individually but can you talk give us some insight into the mental maturity. From where I sit it seems the side has an 'air' about it, dare I say a confident swagger that is affecting opponents because it creates perceived pressure. Having followed team since the late 80s I've certainly got both feet on the ground but each week I'm starting to believe this team is a genuine chance to hold the Lombardi Trophy aloft. So many players now with the 3-plus years experience is the key. Ben Casanelia, Geelong, Australia
BEN: Then you well know better than most how this team down through the years has blown games they should have won and won games they had no business winning.
I agree with you. Even from 1,200 KM away you get a sense of how businesslike and well-grounded they are. They came out with just the right intensity on the road in Baltimore, which is extremely tough to do, and then in the exact opposite scenario last week, methodically crushed an opponent they were supposed to beat at home in Tennessee.
In a lot of years they have been caught breathless in Baltimore (like the '12 opener) and then caught looking ahead at home against a team like the Titans (like the '11 game against the T.J. Yates Texans).
You hit it right on the head. The young guys from '11 and '12 are now the young veterans. When Marvin Lewis talked about how the '06 team didn't handle the success of '05, he mentioned how there was nobody on the team that had ever won anything before. Well, all the Green-Dalton Bengals have done is win. They've been there before.
Loved your article on the movie Forgotten Four but EPIX is not available in my town. Can you tweet where it may be made available? Keep up the good work.  Mark Sarvak, Burlington, VT
MARK:  Thank you for reading. As an avid annual summer tourist to the Mad River Valley, I know you're having a beautiful fall up there.
It seems to me that Jermaine Gresham gets called for a lot of penalties, gives up the ball too often when tackled, and isn't on the same page with the QB on some of his routes. Do YOU see the Bengals resigning him to a multi-year deal or perhaps drafting a TE in the mid rounds next year? Rick Scott, Cincinnati, OH
RICK: Gresham is going to get a big number and he should. Yes, he needs consistency, but for all the grief he gets (and he brings a lot of it on himself), he's still a very good player. He's an excellent two-way performer who is an underrated blocker, a role the Bengals need him in this division. And now without Tyler Eifert and Alex Smith early in this season, his value is immense. He has picked up the slack and done all the grimy things in the running game while also giving defenses somebody to worry about in the pass game. Those guys don't grow on trees.
That said. I don't know how you mesh Green's upcoming mega contract with a mega tight end deal.  They just may not be able to afford him. If they want to replace Gresham, they better look sooner than the mid-rounds. Guys like Dennis Pitta go in the second round. But then there is Jordan Cameron (fourth round) and Delanie Walker (sixth round).
Understandably, Geno Atkins is not yet back to his All-Pro form despite his hard work. Is it possible that his work ethic & professional pride actually led him to come back too soon? Thanks, Geoff. Chris Varner, Chattanooga, TN
GEOFF:  I don't think he came back too soon. They brought him along pretty deliberately, compared to a guy like left guard Clint Boling. Boling had ACL surgery about two months after Atkins, was ready the first day of training camp, and is having a great year.
Everybody is different. Atkins didn't start practicing until two weeks into camp and played just 13 preseason snaps.  I just think he's having an extended training camp. He's getting the rust off and he keeps getting better every game, so they seem encouraged.