Florida State safety Derwin James figures to be long gone at 21.
Hi Geoff, love your articles keep doing what you are doing. All the mock drafts have the Bengals going O-line with their first pick. Which is definitely a position of need, but I think rounds 2 and 3 can still give an upgrade over what they have currently, so what I am asking is if say Derwin James, Roquan Smith, Marcus Davenport or Tremaine Edmunds fall to 21 do they draft one of them, or still go O-line? I just feel safety and linebacker are a bigger need in round 1, but I only coach from the couch and am no NFL scout that's why I am asking a professional. Joe Pollack, Mayfield, PA
JOE: Thank you for the kind note. I'm no pro scout, but you do have a coach's name on the couch, matching new offensive line coach Frank Pollack.
I would tend to agree with you and we're just using common sense. According to the Scouts, Inc., board on ESPN.com, those four guys are listed in the top 16 (Edmunds five, Smith 10, James 12, Davenport 16), so if any of them where there that boards suggests they'd probably be the highest-rated guy. Then go get the center and/or tackle later.
Geoff, I've been a diehard fan since I graduated high school in '88 and our Bengals went on a super bowl run. My 30th class reunion is coming up and it reminds me of how little success we've had since. Admittedly, my fanaticism is waning as a result of our lack of success combined with our lack of change. Please give me something to re-ignite my enthusiasm. I am desperately looking forward to your response. Sincerely, Vernon Lawson, Stone Mountain, GA
VERNON: So you're almost as old as your team. Then you know better than anyone that A.J. Green and Andy Dalton have stood sentry to the winningest decade in Bengals' history and are back for more. No question the lack of a post-season win has frustrated everyone, but the talent hasn't dried up. Start with another Lawson from Georgia.
As in pass rusher Carl Lawson, he of last season's 8.5 sacks as a rookie that's emblematic of the kind of draft class that gets teams over the top. The fourth-rounder Lawson, the second-round running back Joe Mixon and the third-round defensive end Jordan Willis are all starters this upcoming season. Mixon and Lawson have already proven they can take over games and Willis has provided enough glimpses to show he'll be a steady as he goes 800-900-snap player. Fleet wide receivers John Ross and Josh Malone can be special with their speed.
The 2016 first-round cornerback William Jackson is an elite player and second-round wide receiver Tyler Boyd is the best receiver on the team next to Green and has shown he can produce a la Marvin Jones and Mohamed Sanu. Put the 2018 draft on top of the last two and it conjures up the solid run of the 2011-13 drafts that saw them win two division titles and 33 games in the three seasons from 2013-15.
But I'll tell you what is huge and changes everything. Head coach Marvin Lewis ripping up the offense. Had to be done. Sorely needed. Overdue. The way Dalton has been hit and pressured the last two seasons has prevented their skill players from producing. Lewis is talking about all the right things, particularly about finding a way to marry the run game with the pass game. Please. That sounds like more play-action and a better running game. An extreme bummer to go out there and run the ball like they did last year. No Bengals team had worse numbers running the ball.  Can't happen like that.
The fact there's a new line coach and new coordinator and the fact the run and protecting Dalton are being emphasized and stressed, look for the offense to be different. With Dalton unleashed, it should be better. Rip it up. Had to happen.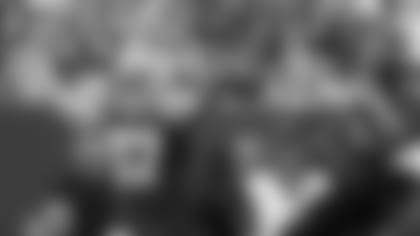 William Jackson (with his first pro interception, a pick-six): elite.
Does William Jackson get his chance to be a full time lock down corner in this league? Tyler Smith, Hamilton, OH
TYLER: He already did. According to profootballfocus.com, the web site graded him on 698 snaps as the seventh best cornerback in the NFL. Given that he had the 54th most snaps of all corners, figure he gets 200 more plays this year. But PFF only needed to see about 700 to call him shutdown. Here's what the site said when it named him one of the NFL's top ten sophomores in 2017:
"Through the regular season, Jackson allowed just 34.9 percent of the targets thrown into his coverage to be caught, which is not only the best mark among cornerbacks this year, but the second-best mark ever recorded by PFF. All told, he surrendered an average of 0.38 yards per coverage snap and a miniscule passer rating of just 36.1, which ranked first and second among 124 qualifying cornerbacks, respectively. After completely dominating in what was essentially his first year in the league, Jackson not only established himself as the team's best cornerback, but one of the very best shutdown corners in the NFL."
Hey Mr. Hobson thank you for taking your time to answer fan questions. The draft now is pretty much with a few weeks. The 2 players I like lot at 21 are Isaiah Wynn and Will Hernandez. Out of those 2 who would you prefer? Greg Luther, Cincinnati, OH
GREG: Thank you for reading and taking the time to write. Going by that ESPN.com big board provided by Scouts, Inc., I'd have to go with Hernandez, the guard from UTEP. He's rated No. 22 on that board while Wynn, the guard from Georgia, is No. 32. Can't I get a tackle at 21?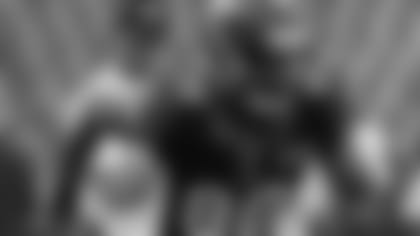 Josh Malone has the speed and size the Bengals covet.
What's up Geoff! Thanks for all the insider info during the dog days of the off-season. Do you think Bengals would consider trading back to end of 1st round if they decide to go Center? Teams may be looking to trade in front of the Patriots & Bills to grab a QB. Also, I know Bengals like their stable of WRs they have now and feel they can show more if the OL protects Dalton, but they are still missing that pass-catching playmaker that can do something with the ball in his hand. Without looking Bengals WR/TE Yards After Catch has been bad. Let me know your thoughts. Beau Christopher, Los Angeles, CA
BEAU: I would never rule out the Bengals trading down in the first round, especially for an offensive lineman. That's how they got right guard Kevin Zeitler in 2012 at No. 27 when they swapped this 21st pick with New England. But if there's a defensive tackle at No. 21 (Maurice Hurst or Da'Ron Payne) don't take the call.
Now, the receivers. Do they need that guy or do they already have him? Some Bengals officials left last month's NFL scouting combine convinced they didn't see a receiver better than the two guys they drafted last year, Ross in the first round and Malone in the fourth.
Ridiculous that people are making judgments on Ross after 17 rookie snaps and Malone after 17 rookie targets.
People were trying to bury Boyd all last season and all the kid did was make plays. Big plays. Play him. That, and protect the quarterback, and it's a recipe for yards- after-catch with the way Ross and Malone run and Boyd jukes.
Hello Geoff, hope things are on the up and up over there in Cincy! I just want to start off by saying that The Bengals have worked this offseason and free agency acquisitions the way it should be done, in my opinion. They've stepped out of the box and gained some potential upgrades without throwing crazy money around. I'm very pleased with the direction and hope its the start of a little more urgency than in the past.
My question centers on John Ross with all the articles coming out these past few days about him working with Housh. It makes my stomach turn when fans want to write him off or label him a bust after a pretty much redshirt rookie year with almost zero production. The kid has the intangibles, there is no doubting that. I say give him some time and the benefit of the doubt before you bash him as a bust at #9 overall. It takes some players a little more time to adjust to the big leagues, and from what I've been told, Receiver is a position that can be a tricky transition to the pros. I'm pleased with the way Ross took responsibility for his few mishaps last year, and the kid seems like he is willing to put in the work to improve his situation. Hints him working with T.J., and JuJu Smith-Schuster.
I just want your honest opinion on how much improvement you think we might see this year out of him? I don't expect him to be a 1,000 yd 10 TD complimentary receiver next to AJ obviously, but I think he might surprise a lot of negative fans. Do you think his touches and how much he's targeted and involved in the game plan goes up drastically? Although we haven't exactly put it all together, that doesn't change the fact that with a healthy Eifert and the addition of Mixon... this team is full of weapons and offensive playmakers which could take away some of his chances. I know he still has a very steep mountain to climb, but I'm backing him and I'd bet my chips that this season goes much different for him if healthy. I'd love to know what you think in detail. Thanks for all the insight, Geoff! Who Dey Nation. Cale Smith, Shelbyville, IN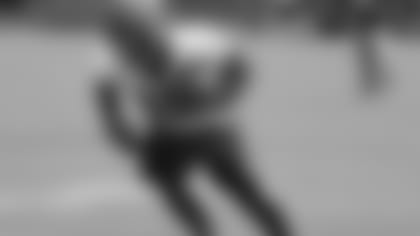 John Ross isn't the only Bengals rookie wide receiver to struggle.
CALE: Thanks for weighing in. I haven't questioned the urgency. I thought picking Ross in the first round was a move by a team looking to win right away because they went for need quicker than usual. After losing Marvin Jones they needed a speed merchant opposite Green and even though they don't usually take receivers in the first round or draft sub-6 feet receivers, they did both with Ross.
And what they did this year wasn't so much urgency, but reaction. The offense was so bad they had to rip up the staff and scheme. Cedric Ogbuehi didn't come through at left tackle, so they traded for Cordy Glenn. They moved on from Kevin Minter after he struggled at middle linebacker and when Preston Brown walked through the door looking for a job it was an offer they couldn't refuse. In my mind it was more pragmatic than urgent because it's always urgent in the pros.
Well said on Ross. After talking to T.J. Houshmandzadeh Wednesday for the Ross story, I was impressed how impressed T.J. was that Ross volunteered to meet him for a second session after he originally said he didn't have time. And, you're right. Very few rookie wide receivers make an impact. The Bengals have had only two rookie 1,000-yard wide receivers in Cris Collinsworth and A.J. Green and only six with 50 catches (Collinsworth, Green, Boyd, Eddie Brown, Peter Warrick, and Jordan Shipley).
Green and Boyd are still here, which shows you the talent in this corps. Ross is in a proud line of young Bengals wide receivers that struggled early. Just look at the franchise's three leaders. Chad Johnson got hurt and had just 28 catches as a rookie. Carl Pickens had to wait until Jeff Blake got the QB job and went from 69 catches in his first two seasons to 71 in his third year. After catching 62 balls in his first two years, Houshmandzadeh nearly got cut in his third season when he had no catches and only played two games because of injury and coach's decisions. But then he broke out in his fourth season.
So, yeah, you're right. Receivers need time. Ross will obviously play more than three games and 17 snaps and he'll get his first NFL catch. Beyond that, who knows? If Eifert stays healthy, it would be nice if Ross and Malone could combine for what Marvin Jones gave them in 2015, which would be 55 catches for 930 yards and four TDs. So we'll take 32 catches for 538 yards at 16.8 yards per and four TDs from Ross.  Certainly Boyd can give them what Mohamed Sanu gave them in the slot in '15: 33 catches for 394 yards and no TDs. Heck, Boyd did better than that when he replaced him as a rookie in '16 with 54 catches for 603 yards and a TD.
Geoff, I've been reading and listening to interviews with Troy Blackburn. Given how they spent over their intended amount of 10-15 million and they made the trade for Glenn, it seems like the Bengals are in a win now mode (or at least the Bengals version of win now). Do you think this includes trading up on day two to get some positions that have a lot of depth (OL and DL particularly) to bolster the roster? I don't know how they could hold on to all 11 picks in hopes of adding that many new players to the roster after the hauls of 2016 and 2017. Thanks!!! Kurt Reynolds, Thief River Falls, MN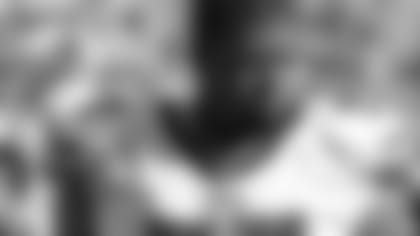 New left tackle Cordy Glenn is the centerpiece of Bengals offseason.
KURT: No, thank you. And next time you write in, you have to explain how your town got its name. With your missive and the one from Medicine Hat, this week's take is Rand McNally gold.
Frankly, since the Green-Dalton Bengals went 9-7 seven years ago, when hasn't it been win now? Before the Glenn trade there was the Carson Palmer trade in 2012 and there have always been veteran signings like Terence Newman, James Harrison, A.J. Hawk, Karlos Dansby and Brandon LaFell in a bid to get over the hump to go along with the mega re-signings of Green, Geno Atkins, Carlos Dunlap, etc. And, like I say, the Ross pick was a go-for-it now selection. They have to end up under the salary cap so the money is going to be similar of past years, when they've been in the upper half of the league and, at times, in the top ten. I mean, you win at least ten games four times in the last seven seasons and there's not a lot of re-building going on.
As we wrote out of the meetings last week, Bengals vice president Troy Blackburn emphasized management believes they have enough talent to win now despite winning just 13 games the last two years. But executive vice president Katie Blackburn also stressed how the changes in the coaching staff point to now.
"They are impressive. They are good communicators. They have great ideas," Katie Blackburn said. "I think they are enthusiastic. I think our players will benefit from them and be excited to see what they can do.
"I also think Marvin has focused on a couple areas he needs to focus on. Whether third-down conversions on defense and doing things with our offensive line, obviously there are going to be other things he can focus on. I think with some of the new coaches, you see some great feedback from them for what they are looking to at this point. I'm encouraged in that feeling and hope its felt by everyone else."
But, you're right. I can't see them keeping all 11 picks. I'd start looking in the fourth round on Saturday for some movement. Last year, they tried to get to the top of the fourth to get Auburn pass rusher Carl Lawson on the first pick of the day (they didn't but still got him at their pick, another lesson) and they ended up trading back up into the sixth round to get Houston special teams maven Brandon Wilson.
With The New OL Coach Frank Pollack What's His Plans For The OL What Guys Are Movin To New Spots Also Any Chance Of Adam Jones Returning After The Draft? #WhoDey #WhoDeyNation Josh Mason, New Richmond, OH
JOSH: Frank is keeping it to close to the vest. We'll have to wait until the spring. From what I'm hearing initially, they're going to be more aggressive in pass protection when it comes to jumping on edge guys and not relying so much on vertical drops. More aggressive, period. But, we'll see.
My guess is right guard Trey Hopkins moves over to center in the spring while he and T.J. Johnson work with what everyone assumes is a draft pick. Alex Redmond played left guard well when Clint Boling moved to left tackle late last season, but he'll probably get reps at right guard with Christian Westerman and may the best man win. Both of them are good young players.
Interesting question on Adam Jones. I think they'd have him back, but it won't be for a lot of money or play time and he may be able to get more of both somewhere else. But this is his football home. Tough call and I'm not sure how to read it. I wouldn't be surprised to see him back here or in Oakland.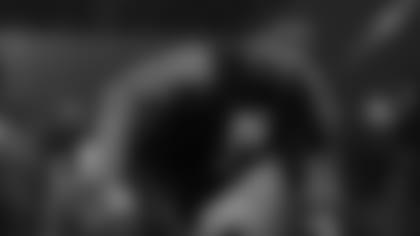 Alabama DT Da'Ron Payne on the move at combine.
Geoff, Just a few weeks till draft day. I loved the move down and picking up a quality OT. Now the question is will we spend another 1st round pick for a player that has little year one impact? It seems like it's been years since we've had a #1 contribute as a starter in their first year. OL would be the safe pick for a starter but LB or Safety could have a more significant impact. I say go OL in rounds 2 or 3 but go high impact in round 1. What say you? Lou Petrofes, Jupiter, FL
LOU: I'm with you. But I say get a D-tackle. Big-huge-can't-move-run-stuffer. They're there and I know the gripe is, how can you draft a guy at No. 21 that plays only 35 percent of the snaps? I say easy if he makes it third-and-eight. Especially in a division with Le'Veon Bell, Carlos Hyde, and maybe Saquon Barkley.
Even when they were going to the postseason, their No. 1s hardly played. Cornerbacks Dre Kirkpatrick and Darqueze Dennard in 2012 and 2014, respectively, and Ogbuehi in 2015. That's a sign of depth more than anything, which you like. Look at how many miserable years they handed a job to the No. 1.
But the major reason the last three didn't play much is because of injury. Ogbuehi didn't become an extra tight end until late in his rookie year because he tore his ACL in his bowl game. Did that lack of practice hinder his development? Jackson missed his entire rookie year with a pectoral tear and still became elite, and Ross' rookie year was shot because it was delayed with off-season shoulder surgery, so the jury is still out.
.
Which brings us to Ohio State center Billy Price, who may or may not be back for training camp after shoulder surgery. Will that hinder his career because he's behind and can't get on the field? Maybe, maybe not. Ogbuehi's progress was probably slowed more when they switched him from left tackle to right tackle in his second year rather than the injury.     
Geoff, Hello Again, in honor of baseball season. The Bengals need to hit a Home run. Look at the Saints draft last year. It propelled them into a serious super bowl contender. I believe the Bengals could see a similar result. My one worry is the Bengals wont draft BPA? With many holes on the offensive line, Im worried the team my reach for a lesser player. Maan Aboulhosn, Titusville, FL
MAAN: I get you. They need a little Hanley Ramirez. I think they're thinking the same way you are and the combination of the 2016-18 drafts can be as fruitful as 2011-13, they hope.
I think they were in danger of reaching at 12 because it was a no-man's land. Too low for an impact player and too high to fill a need. But that's not a problem at  No. 21. They'll most likely get a guy there they'd never dreamed they'd get and it will be so obvious he's the best player they'll have to take him no matter the position. Or, two, three, four guys will be graded so close they'll take the need. Given the depth of the O-line prospects, they should be fine in rounds two-to-four if there is nothing enticing at No. 21.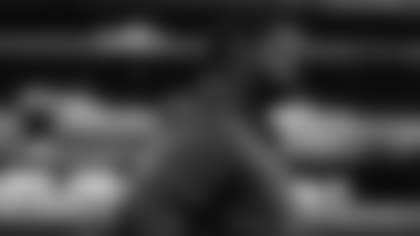 *Michigan DT Maurice Hurst had a great college career.  *
Heyo Geoff, Always lover reading your articles. Your positive outlook on the team is always refreshing. The national media is always hard on our Bengals. I feel like our team is trending upwards. If we had a healthy Glenn at LT and a healthy Eifert last year we are a playoff team, aren't we? My question is this, with the team spending more in free agency than they did last year, who is potentially getting cut?
One name that comes to mind is Hewitt. He is actually one my favorite players. He seems like he a blue collar guy that works hard and is a team guy, but dont they have to either get him on the field or cut him? Second how do you feel about Maurice Hurst in the first? Assuming he is around at 21. Sean McGuigan, Medicine Hat, Alberta
SEAN: Thank you for the read. I would agree. We know what happened the last time a healthy Eifert met a protected Dalton. Eifert was a Pro Bowler, Dalton was an MVP candidate, and the Bengals were in line for a post-season bye until Dalton broke his thumb and it all went to hell.
Someone is going to get cut but I don't think you can make that call until after the draft. See what you've got. But not Hewitt. The right people are in his corner, he's reasonably-priced, and he's good. Getting the running game back on track is a must and to do that you need your fullback.
I'm not sure what to make of Hurst, except it's terrific news that he's been cleared after a heart issue at the combine. You'd be interested in this observation on Hurst from profootballlfocus.com last week. The site thinks he's a top ten guy but probably won't be because of the quarterback scramble:
"The PFF grading pointed toward a dominant 2017 season for Hurst if given an expanded role and that's exactly what he delivered. He posted a 96.5 overall grade, the best we've seen from an interior defensive lineman in four years of grading, on a career-high 643 snaps. He essentially took his 2015 and 2016 production and combined it into one year's worth of dominance, while actually making a few more big plays on a snap-for-snap basis.
"That gives us is three years of unprecedented production from Hurst who has now outperformed other players with similarly-dominant performances in college, including DeForest Bucker of Oregon, Grady Jarrett of Clemson, Leonard Williams of USC and Jonathan Allen of Alabama. Given the early success of the aforementioned players, Hurst looks like an early contributor at the next level."
That sounds pretty good to me, but I'm still leery of his size.  I know, I know. Call me old-fashioned in this age of Geno Atkins and Aaron Donald. Hurst goes 6-1 and in the 290s. Look, the Bengals already have Atkins. What they need is a very large man at the nose that can stone people. That's why I really like Alabama's Da'Ron Payne, 6-3, 340, and pretty athletic. And PFF likes him, too:
"Payne possesses an excellent combination of toughness and athleticism, making him the perfect versatile piece …  Payne posted the same number of combined sacks and hits as (Washington's) Vita Vea last year (13), and also had more solo (40) and total tackles (52) than both Hurst and Vea …Payne was every bit as good on the pass-rush last season as he was in the run game, as he posted a near-elite 84.6 pass-rush grade … Payne should be able to help immediately, not just on passing downs, but also against the run. He posted 21 run stops for Alabama last year and his 86.1 run-defense grade ranked 13th in the country."
So give me Payne. But if he's not there and Hurst is, take him. I'd love to a see a D-tackle at this spot.